CAN THE APPAREL RETAIL SECTOR BE SAVED?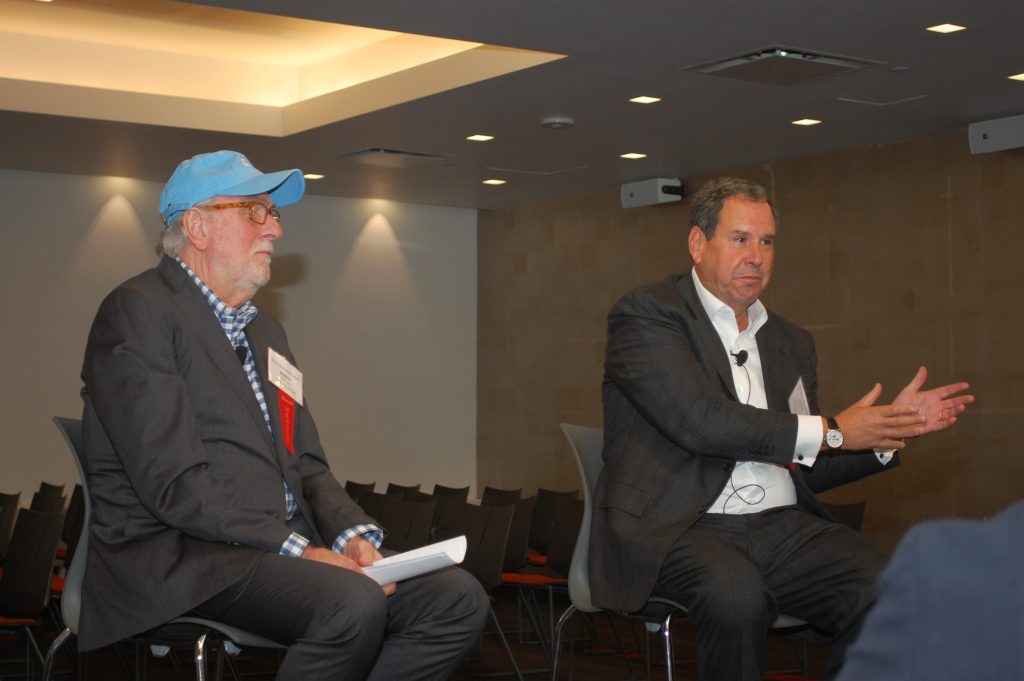 Is retail (especially in the apparel sector) dying, on life support, or in top-top shape? This pressing question was on the minds of the guests at the Retail Marketing Society's May 9 breakfast, held at the Fashion Institute of Technology, which was moderated by Robin Lewis (CEO of The Robin Report) and featured special guest Stephen Sadove, the former CEO and chairman of Saks Fifth Avenue.
As Lewis pointed out, in-store traffic has declined steadily for the past three years, while e-commerce has been gaining rapidly (with Amazon poised to have close to 20 percent of market share by 2020).  And many of the leading department store chains, from Macy's to Sears, are closing stores at an almost alarming pace.
But Sadove was far from ready to sign a death warrant for brick-and-mortar stores, countering that overall retail was up 4 percent in 2016 and close to 5 percent for the first few months of 2017. "Overall, I think retail is very healthy, although apparel sales are admittedly on the flatter side," said Sadove.
However, he added that department and luxury stores are nonetheless facing enormous challenges in the quest to survive. "One of the biggest issues facing some brick-and-mortar stores is that the consumer is changing much faster in its habits than the retailers are in adapting to them. Consumers are definitely shopping differently than they used to. They want product anywhere and anytime, and are basically channel agnostic. That's an issue that needs to be addressed if they want to stay in business."
Sadove also pointed out that department stores had become far too promotional, causing customers to eschew buying products at full price and, instead, wait for significant markdowns. Moreover, he cautioned that when stores do online sales that don't match in-store promotions, they are essentially driving customers away from brick-and-mortar shopping.
He also believes that there are too many stores and shopping malls in the U.S. "We have twice the number of stores per capita as they do in Europe, he said. "And there's no need for as many malls as we have. With the Internet around, every brand and developer must really think about how many stores are needed, especially in a given area, and if there are really enough consumers to support those stores. I think it will be a long process of getting the right number of stores and malls, but I also believe it could be an opportunity."
Still, Sadove said he was not surprised by the success of such off-price, brick-and-mortar stores at TJ Maxx, Burlington and Ross, even with high-end consumers. (Mention was made of a TJ Maxx store in tony Bridgehampton which is frequented by the ultra-wealthy.) "What consumers want more than anything are value, convenience and trust, and those stores offer that to a lot of people," he said. "Of course, value isn't all about low price; it's in the eyes of the person in the room and can be everything from a personal relationship with a salesperson to the ability to purchase a unique luxury product."
In the end, as it turns out, product was Sadove's key issue. "We can talk about experiences all day; we can talk about millennials all day, but in the end, I believe that people go to stores in order to buy the right product, by which I mean a truly differentiated product. They may prefer to do so in an environment they like, but if you can give them what they want, they will come in and get it."