CANADA GOOSE FILES FOR INITIAL PUBLIC OFFERING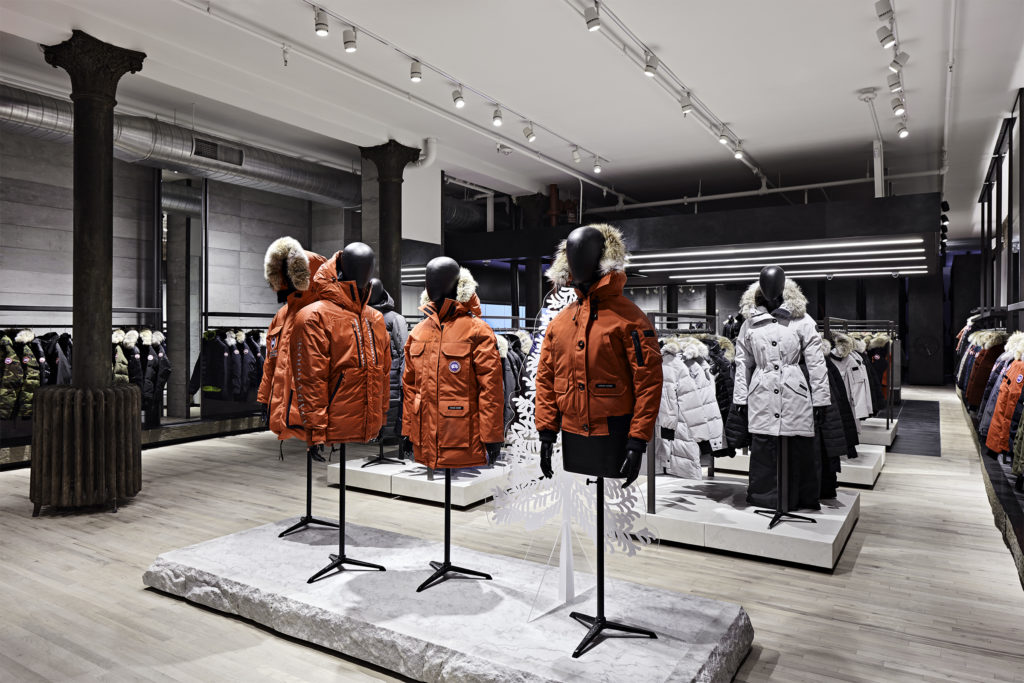 Toronto-based luxury outerwear brand Canada Goose Holdings Inc. is seeking to raise as much as $320 million ($240.3 million U.S.) in its initial public offering.
The company, which plans to list shares both on the Toronto Stock Exchange in Canada and New York Stock Exchange in the United States under the ticker "GOOS", are offering 20 million shares for $14 (Canadian dollars) to $16 (Canadian dollars) each, according to a filing Wednesday. At the top end of that range, Canada Goose would be valued at about $1.7 billion. The company will offer 7.15 million subordinate voting shares while shareholders will offer an additional 12.85 million shares.
The company plans to use the net proceeds it receives to repay a portion of outstanding debt and will not receive any proceeds from the subordinate voting shares sold by the selling shareholders.
Canada Goose was founded in Toronto, Canada in 1957. In December 2013, it partnered with Bain Capital through a sale of a 70 percent equity interest in its business to Bain Capital to accelerate the brand's growth. Following the completion of this offering, Bain Capital will continue to own a controlling interest in the company following the IPO, according to a prospectus filed in February.
CIBC Capital Markets, Credit Suisse, Goldman, Sachs & Co. and RBC Capital Markets are serving as joint book-running managers and as representatives of the underwriters for the proposed offering. BofA Merrill Lynch, Morgan Stanley, Barclays, BMO, TD and Wells Fargo Securities are also acting as joint book-running managers and Baird, Canaccord Genuity and Nomura are acting as co-managers for the proposed offering.