CANADIAN APPAREL FEDERATION BRINGS APPAREL & FASHION CAREER FAIR TO TORONTO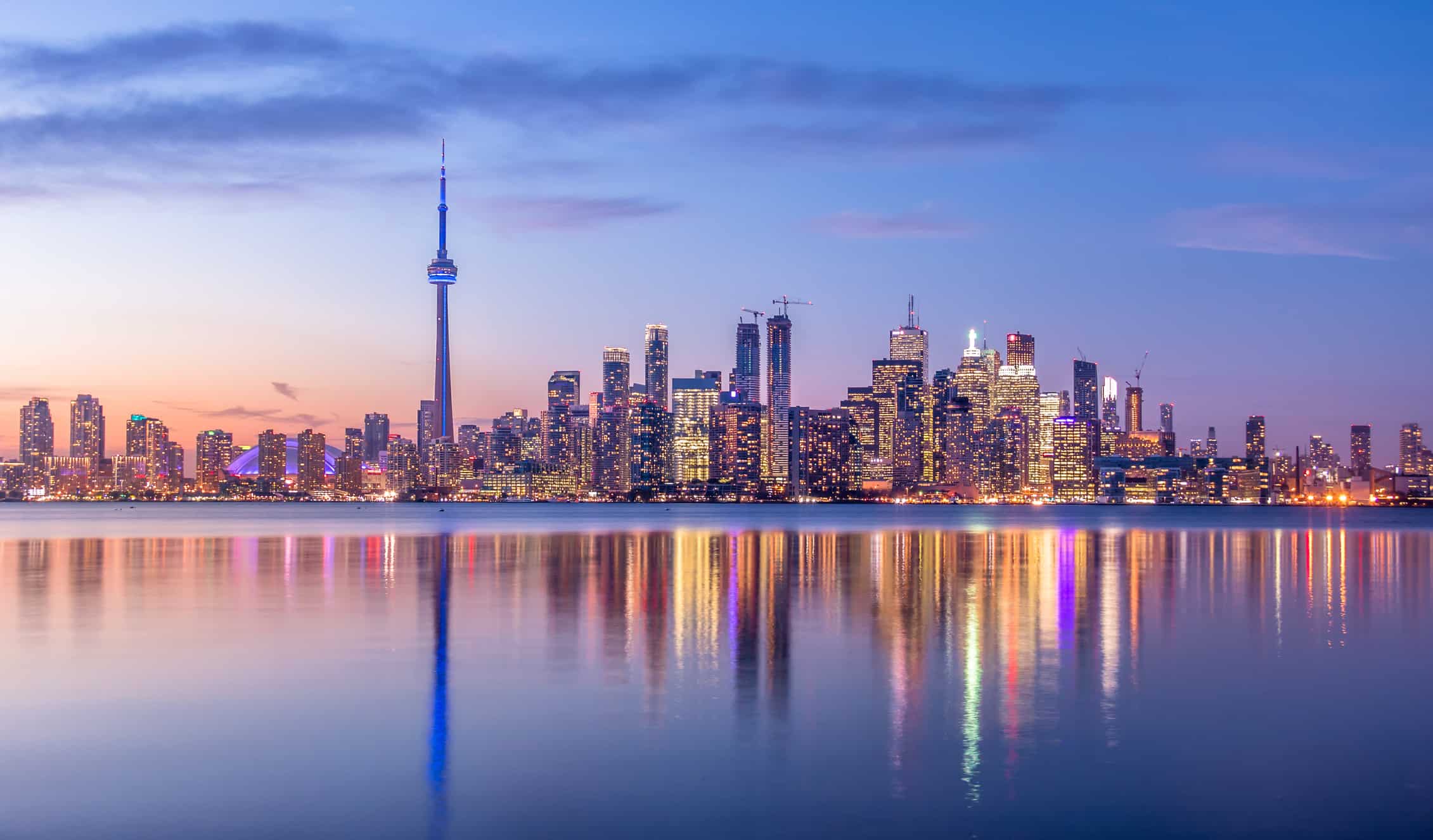 For our friends up north: the Canadian Apparel Federation has announced that it will be hosting its inaugural Apparel & Fashion Career Fair and Expo at Metro Hall on September 25, 2018 from 12-8 p.m. With support from the City of Toronto, the Apparel & Fashion Career Fair and Expo will connect top employers with prospective employees.
As Canada's apparel industry evolves and grows, employers in today's market are blending tradition with innovation by seeking new hires armed with skills in business and communication, social media, digital marketing, industrial, graphic and fashion design, engineering, e-commerce, and more. This presents an opportunity for those who are entering the industry for the first time to put their skills to the test in new and innovative ways. It is also a perfect space for budding entrepreneurs and small businesses to network with top industry leaders and innovators such as Cobmex, Pink Tartan, Jenny Bird, Wuxly Movement, Studio La Beauté, Encircled, Comrags and more.
The organization hopes to build on the success of its sister organization, Apparel Quebec, which held a similar event in Montreal in March of 2018.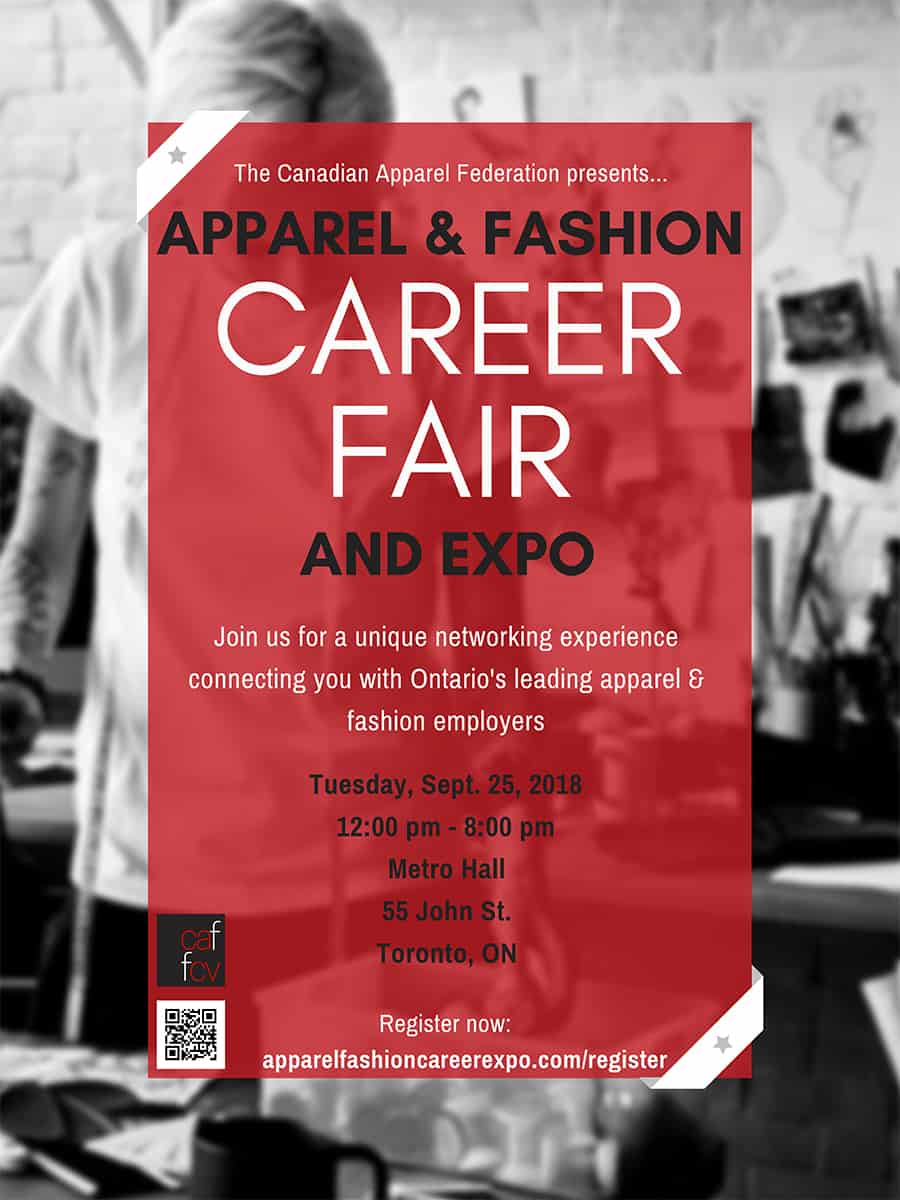 There will be a series of free seminars the day of the event. This is an opportunity for attendees to learn about topical issues from some of the biggest names in the industry. The career fair will be followed by a networking reception, allowing both job seekers and employers to mingle in a more intimate and relaxed setting. Coffee, hors d'oeuvres and a cash bar will be provided.
"We are continuously looking to attract top talent. Having the ability to meet candidates face to face and entertain these conversations is exciting for us," said James Yurichuk of Wuxly Movement, an exhibitor and seminar panelist at the event.
"The Apparel & Fashion Career Fair and Expo is a day that offers an opportunity for job seekers to personally connect with, and impress Ontario's leading fashion and apparel designers, manufacturers and retailers," added Danielle Kuczer, Event Director and Wage Subsidy Program Manager at the Canadian Apparel Federation.
Registration is required for this event and spaces are limited. For more information and to register online, visit apparelfashioncareerexpo.com.