CANADIAN RETAILER OVER THE RAINBOW TO EXPAND IN TORONTO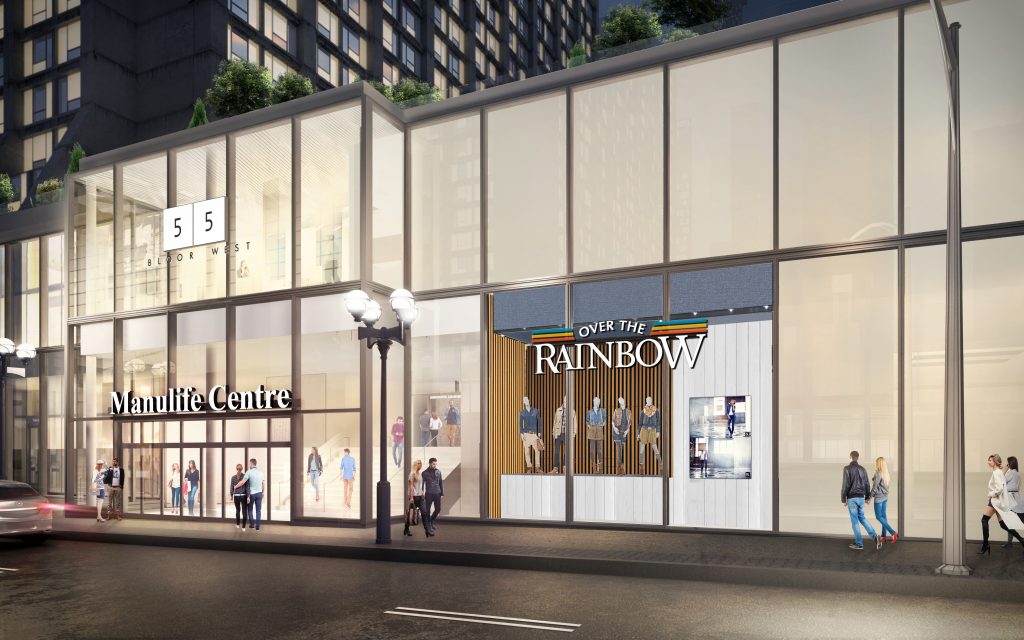 Iconic Toronto, Canada denim and clothing specialty retailer Over the Rainbow has announced plans to expand its Yorkville neighborhood presence with the introduction of a new flagship store in the soon-to-be transformed landmark Manulife Centre located in the heart of downtown Toronto.
The new and improved store will feature a larger footprint, state-of-the-art design and provide a world-class customer experience to Over the Rainbow's loyal clientele.  Award-winning architectural design firm Giannone Petricone Associates Inc. has been commissioned by Over the Rainbow to carry out the new design for the retail project, which is slated for completion in late 2018.
Founded in 1975 by Joel Carman, Over the Rainbow is an independently owned shopping destination, with over 42 years' experience in the Bloor-Yorkville area and recognized as Canada's largest independent specialty store for premium denim.
Commenting on the re-location and expansion space Joel Carman said: "This new store has been in the making for many years," said Carman. "We are so excited to finally reveal our plans, and we can't wait to deliver a bigger, modern space for our customers, in what we view to be a crown jewel of a building in the Bloor-Yorkville area. We believe the dynamic redevelopment plans to Manulife Centre complement our store's vision for the future. Not to mention being surrounded by great retailers in the building and having direct access to the subway and underground parking facilities. We believe the new store will be a home run for our customers while allowing us to deliver the same comfortable and friendly experience that comes with shopping at Over the Rainbow. It's an exciting time for our family business!"