CANALI HOLDS 1920'S-ERA PRESENTATION IN MILAN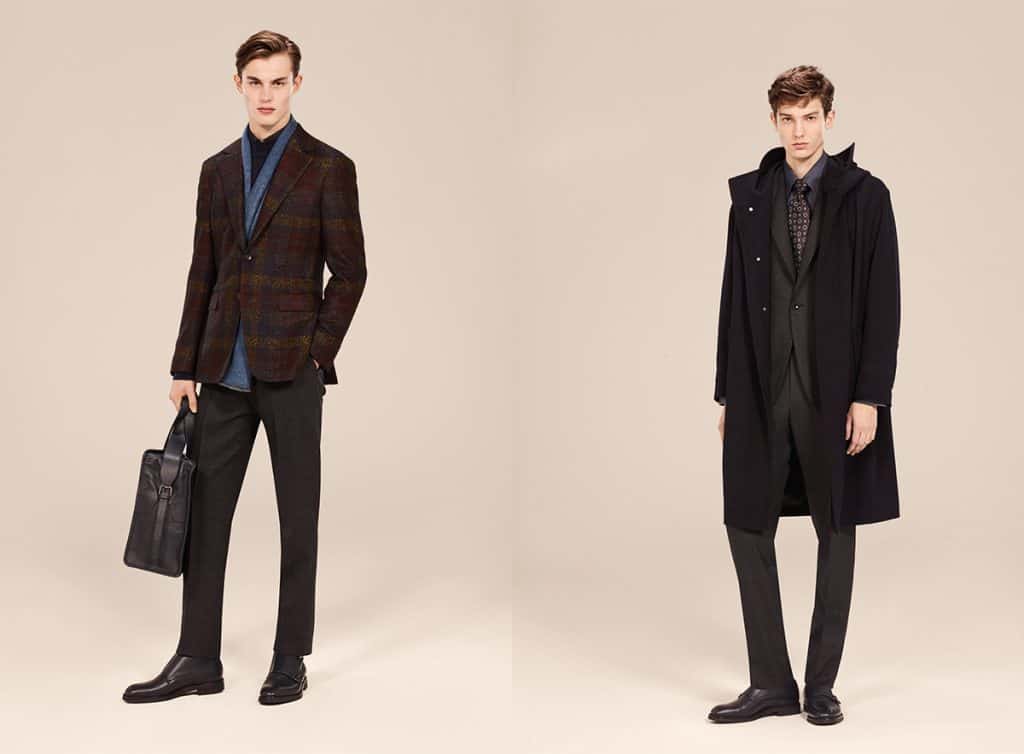 Italian luxury brand Canali debuted its fall/winter 2018 collection at a special presentation in Milan this weekend.
At the presentation, the space was dotted with figures modeled after the decisive aesthetic of the 1920s. Suit jackets take on length and are nipped at the waist as rounded shoulders descend slightly while the pants feature a higher waistline, generous at the hips with tapered legs. This silhouette can also be found in the details: corners, collars, and edges are rounded out for a subtle softness that reverberates throughout the collection.
Standout colors throughout the line include blue, Bordeaux and green. Singular hues are blended in distinctive textures, sophisticated mélanges, micro-motifs, and patterns like herringbone, houndstooth, and checks that take shape on fabrics created exclusively for Canali: luxurious blends of cashmere-chinchilla, cashmere-mink, cashmere-Super 170's wool and pure cashmere.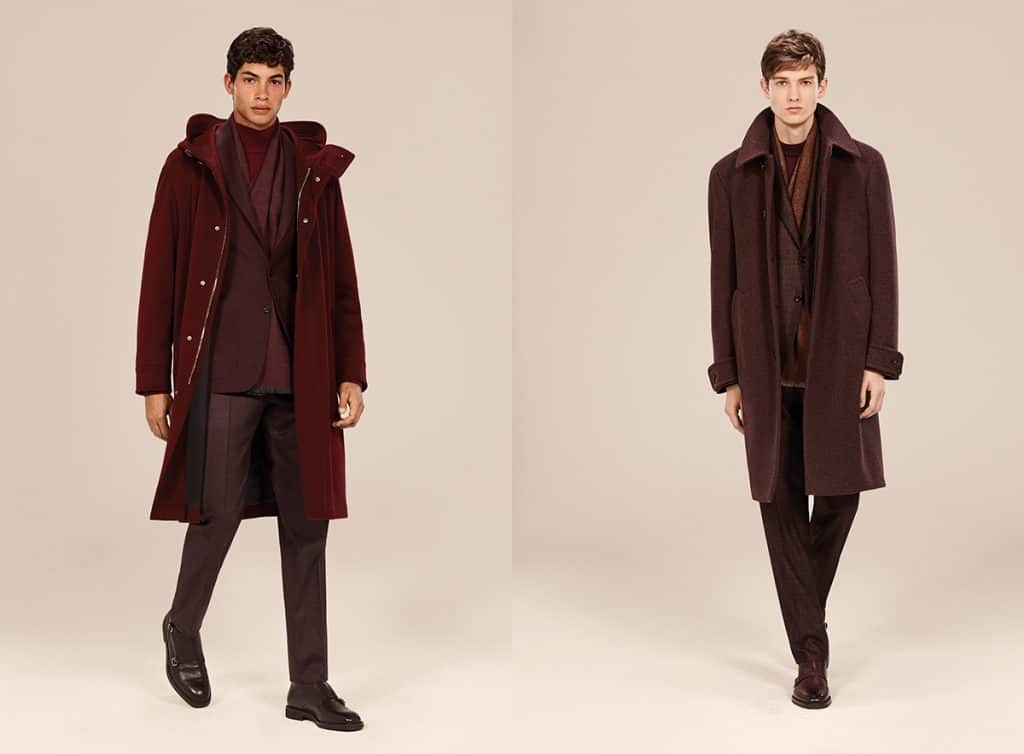 A signature item, the ultralight blazer, is made with a single layer of canvas, offering an unprecedented level of lightness while coats take on fluid forms. Asymmetric pea coats, long military-inspired parkas with ample hoods and sheepskin leather jackets with oversized collars stand out in sportswear.
Accessories are also tinged with essentiality – extremely soft and lightweight carryalls are made from a leather whose grain creates natural shadows. Double monk strap shoes are presented in low and high variants, rounded at the top line and slightly squared at the toe.