CARMELO ANTHONY TEAMS UP WITH GOORIN BROS. ON HAT LINE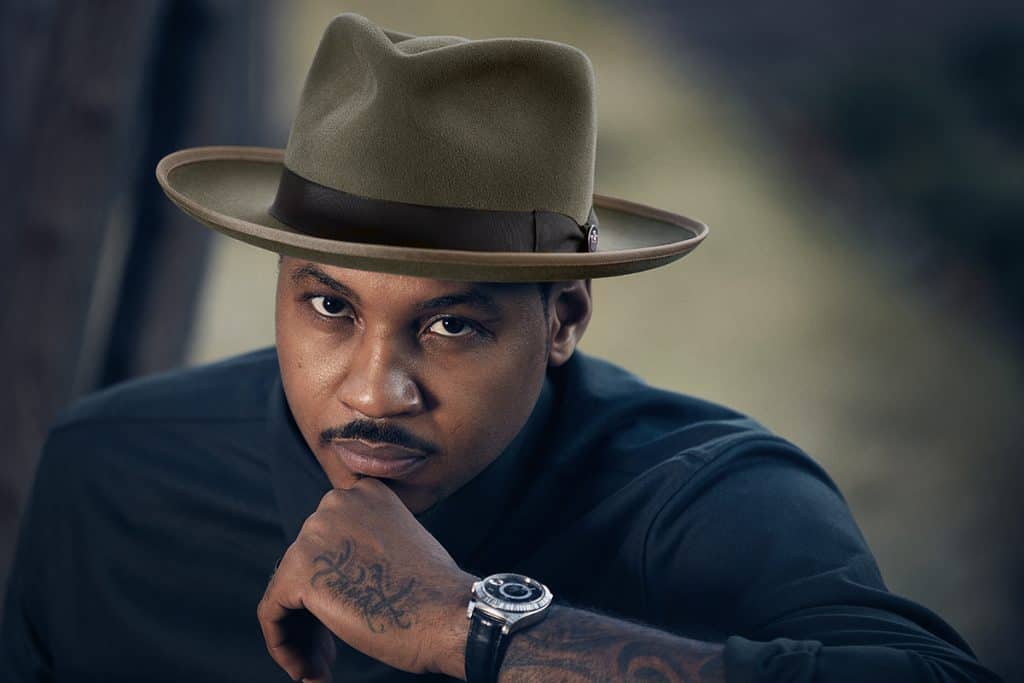 While on an away-game stretch in the Bay Area, Oklahoma City Thunder star Carmelo Anthony unveiled his "Fresh Greens" signature hat collection with millinery maker Goorin Bros., headquartered in San Francisco, California. This collaboration represents the first-ever co-branded product line the company has ever done with a professional athlete in its 122-year history.
"Fresh Greens" consists of five unique styles and is designed to appeal to everyone, not just hat aficionados. The 100% wool, unisex, American-made collection allows people to find their personal style within the range of hats, silhouettes, and colorways.
Each hat is lined with green satin emblazoned with the "Melo x Goorin" logo, Carmelo's signature and the inscription: "Knowledge of self, wisdom, and understanding" and is packaged in an exclusive green and copper foil hatbox. Hat sizes offered are Small (6 7/8), Medium (7 1/8), Large (7 3/8), and X-Large (7 5/8).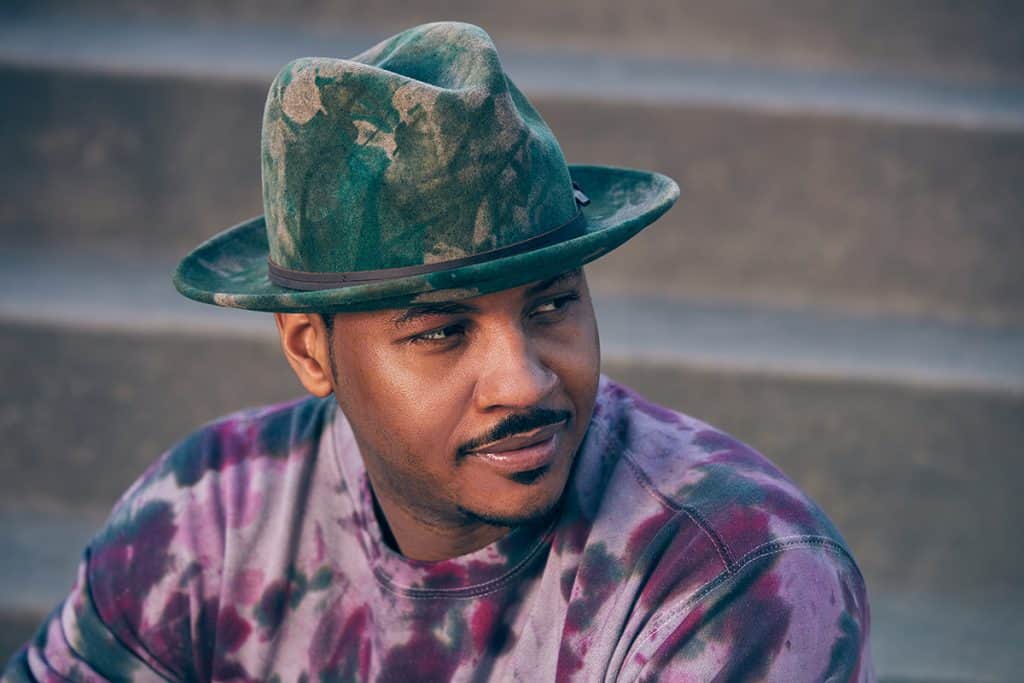 "As someone who has admired the craftsmanship of Goorin Bros., teaming up with them was a natural fit," said Anthony. "This collaboration was a valuable experience being able to be a part of the design process and bringing my creative vision to life. There's going to be more headwear to come from this partnership. This is just the beginning!"
"All of us here at Goorin are passionate about working with creative visionaries who understand the value of the heart, passion and meticulous attention to detail that goes into making our high-quality, artisan hats," added Ben Goorin, the fourth-generation President of the family-owned company. "Carmelo in every way embodies these same values, and we are filled with pride and gratitude to be able to work with him and turn his ideas into reality."
The "Fresh Greens" by Melo x Goorin collection, which retails between $180 and $300, is available exclusively online at goorin.com and at three Goorin Bros. stores across the country – Union Square (San Francisco), West Village (New York City), and The Linq (Las Vegas).