Catching up with Greg Cummins of Logan Zane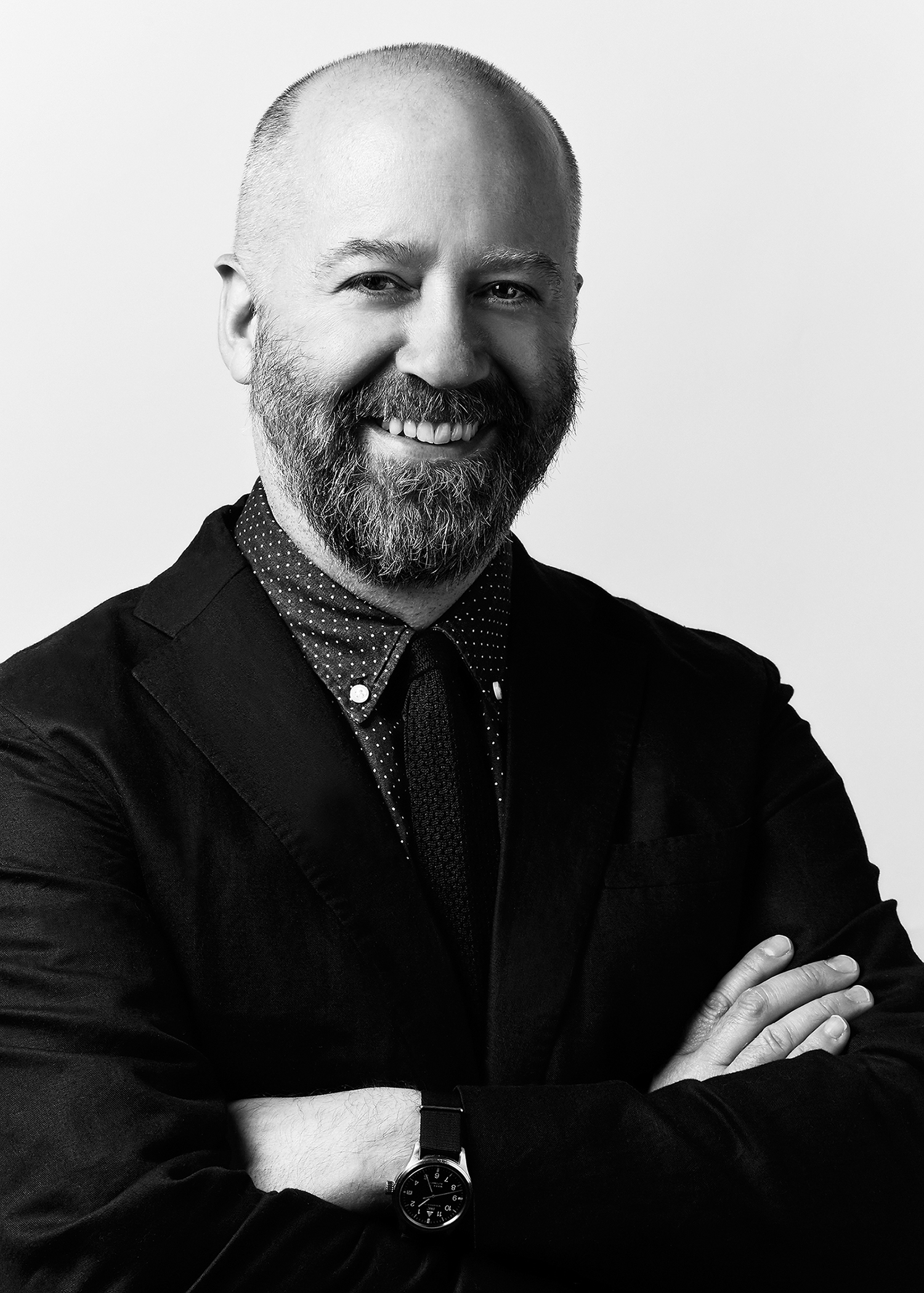 It's always interesting to hear what American manufacturers have to say about their retail clients—so many of them do more business in Japan than they do here. Greg Cummins, designer and owner of Brooklyn-based, Queens-made leather bag and accessory line Logan Zane is no exception. Most of his orders at the last Capsule show in Las Vegas came from Japan.
"The US buyers that would stop by the booth wouldn't take the time to touch and feel the product. They asked questions about what I'm doing to market myself. Overseas, they're into product. They play with the zippers and buckles and they'll say, 'Oh, this is great leather.'"
That said, Cummins has a pretty good business on this continent: his biggest client is Simons, the Quebec-based seven-store luxury retailer. They found him at Project and started carrying his bags, briefcase and iPad case. When they wanted belts in the same camouflage leather that his bags came in, he obliged. Now those camo belts are among his best sellers.
Cummins came to the bag business from watches. He spent seven years in the Diamond District, much of it buying, selling, and trading high-end watches. After some false starts with small companies, he began making custom bags. When Ouigi Theodore of Brooklyn Circus saw one of Cummins's camouflage leather backpacks in 2010, he encouraged him. "Ouigi told me, 'Stop playing with the custom stuff and do a line!' He gave me two weeks to come up with something for Project. It wasn't easy, and I was at the factory every day in Long Island City, driving them crazy, but I did it."
Now, two years later, his line includes Italian leather belts in camouflage and embossed crocodile for $125 retail; small leather goods like a shoe horn ($59 retail) and an iPad envelope ($195); and bags, like that camouflage backpack, for $795. He's also in Sir & Madame in Chicago, Fred Segal Trend (bags), Traffic in LA (the full collection) and That's Maple in Michigan.
"It's not easy educating the American consumer about buying less/buying better," Cummins told me. "Could I make a $50 belt? Yes, but it would have to be made in China and it wouldn't last as long as this one. I'd rather pay over $300 for these Wolverine Thousand Mile boots than buy four pairs of Timberlands that are made in China."
With so much of Cummins's business coming from the camouflage parts of the Logan Zane collection, I asked him what he thought would be next. "Yeah, I don't want to get pigeonholed," he replied. "I'm looking at suede, more colors, and mixtures of leather and other materials, like Kevlar, denim and wool. And I won't stop doing exotic prints, like embossed croc and ostrich."
And he hasn't stopped doing custom work, either. He gets some crazy custom orders from people who want wild combinations of things, like bags in purple leather with floral print linings, or orange leather with camo linings. He's found these custom jobs give him ideas about what can be done and what might sell for his wholesale collection. "It's also good research into what designs will work. I don't really push the custom thing but it's definitely something I enjoy."