CELEBRATING THE ROYAL JUBILEE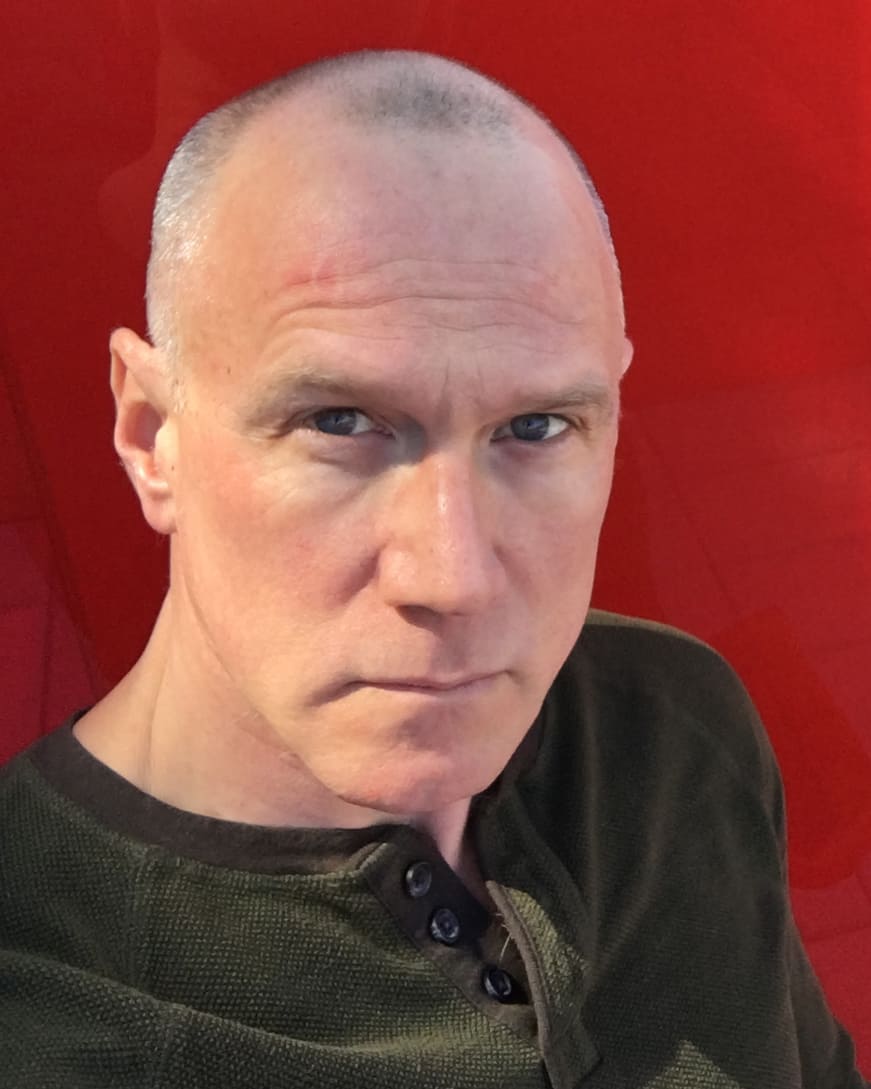 Whether you're a royal subject, a royal watcher, or just like to watch "The Crown," (or maybe sip on some Crown Royal?) you probably already know that our friends across the pond are busy celebrating Her Majesty Queen Elizabeth's Royal Jubilee these next few days.
This special extended bank holiday provides an opportunity for communities and people throughout the United Kingdom to come together to celebrate a historic milestone. On February 6th of this year, Her Majesty The Queen became the first British monarch to celebrate a Platinum Jubilee, marking 70 years of service to the people of the United Kingdom, the Realms, and the Commonwealth (that's some 2.5 billion people!). To celebrate this unprecedented anniversary, events and initiatives have been taking place throughout the year, culminating in this weekend's big to-do. The four days of celebrations will include public events and community activities, as well as national moments of reflection on The Queen's 70 years of service.
As our own tribute, we've gathered a bit of history from some our favorite British companies (with the help of one of our personal favorite imports, Heather Falconer, of the Falconer Agency) to celebrate English heritage and quality.
Ettinger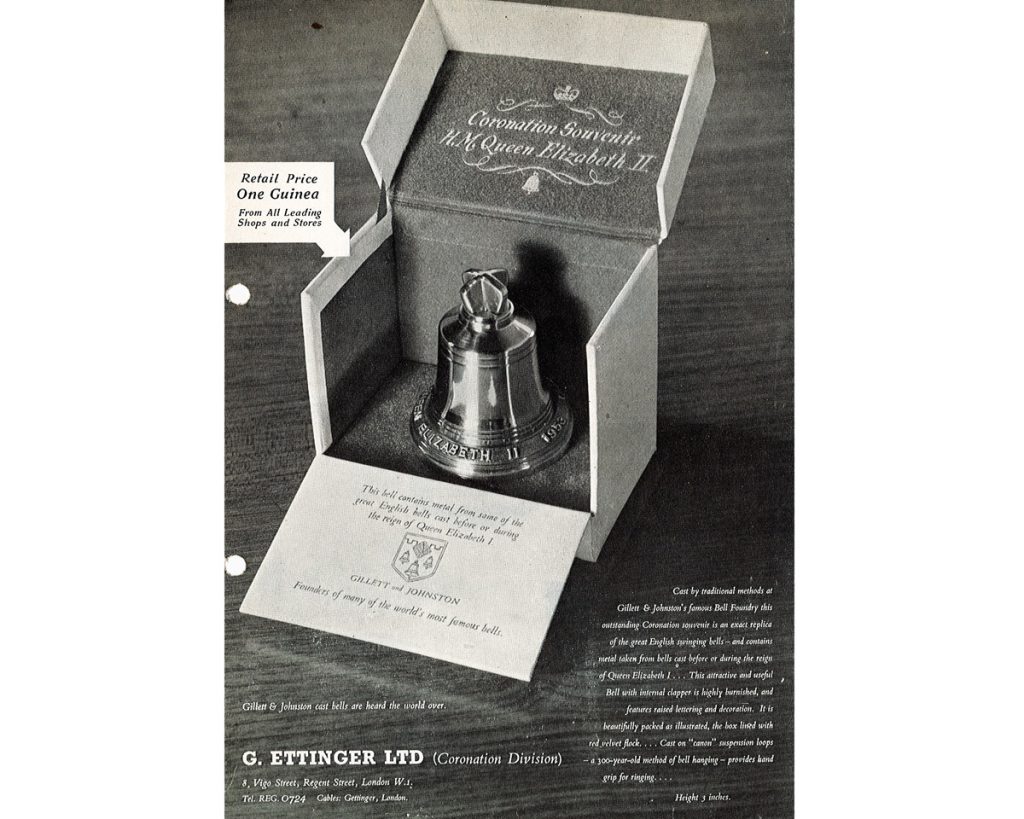 On the 2nd of June, 1953, Queen Elizabeth II was crowned in Westminster Abbey. To celebrate the occasion Gerry Ettinger created an apt memento, to commemorate the beginning of a new reign in Britain and the celebrations around it.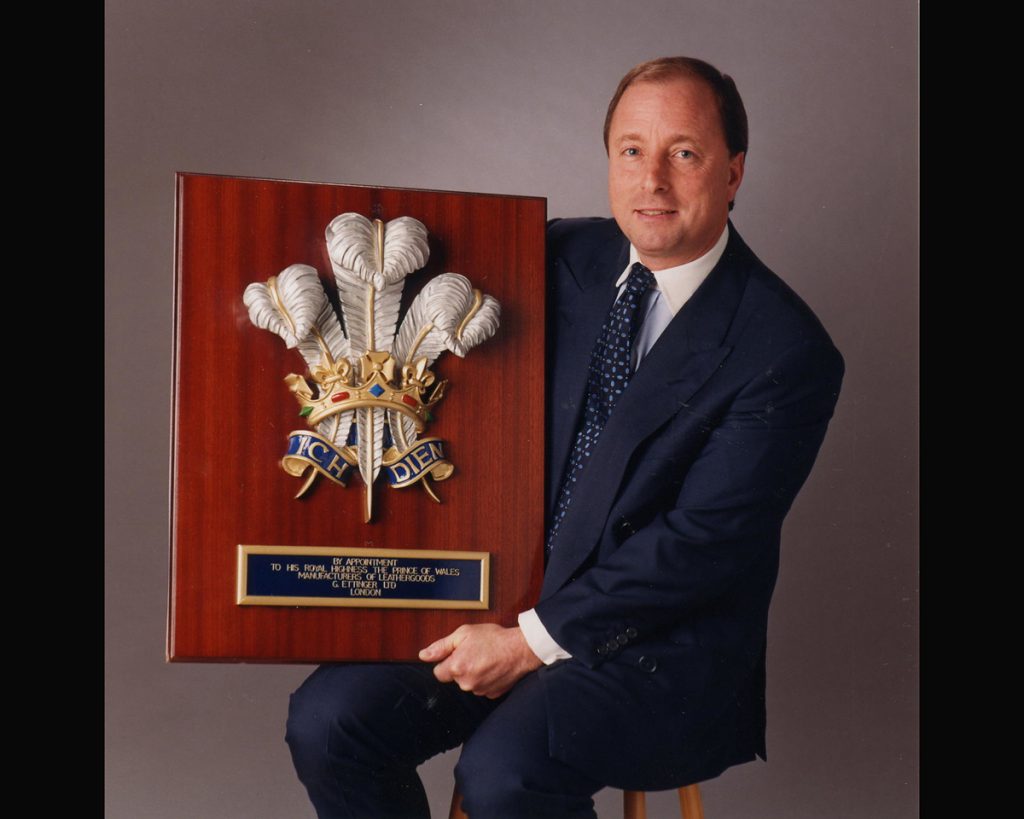 Ettinger founded the family firm in London in 1934, having previously built an extensive list of contacts throughout Europe. Thanks to his natural ability for languages and his engaging character, he had worked in his native Germany, Italy, and Switzerland, in various industries, but was most happy as a film producer – including on one film with Marlene Dietrich – and general business enabler. He passed the reigns on to his son Robert Ettinger in 1990. 
In 1996 Ettinger was honored to be granted the Royal Warrant to The Prince of Wales. A Royal Warrant is a recognition to people and companies who have supplied regular goods to the British Royal Family; specifically HM The Queen, HRH The Duke of Edinburgh, or HRH The Prince of Wales. It is a system that has been in place since the 15th Century and exists for the Sovereign to formally recognize suppliers of high-quality goods and services.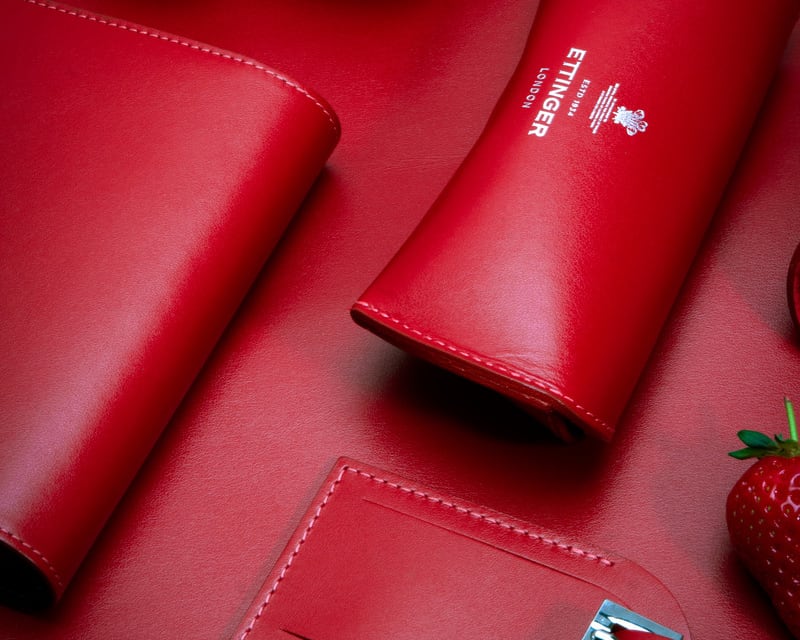 Be sure to check out Ettinger's latest luxurious creations on its website.
Hardy Minnis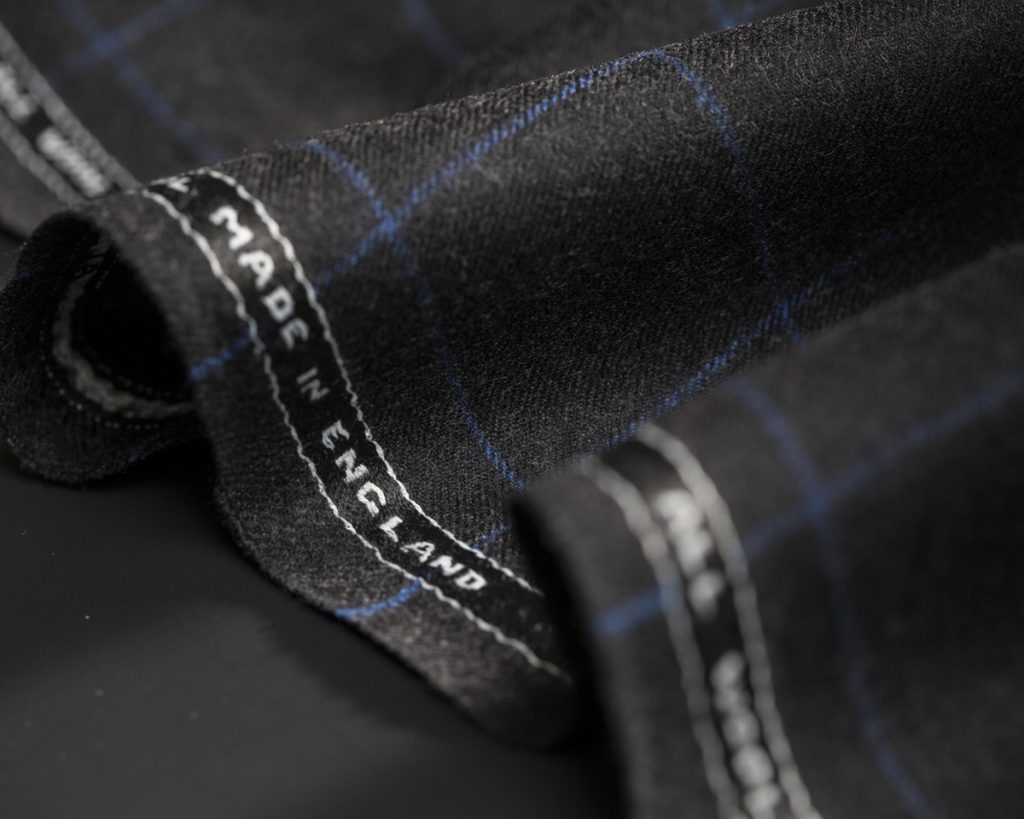 Hardy Minnis provides iconic British-made fabrics to top-class tailors who value time-honored ways and knowledgeable, reliable service. The company also holds a Royal Warrant, granted by Her Majesty Queen Elizabeth II, and is proud of its British manufacturing heritage.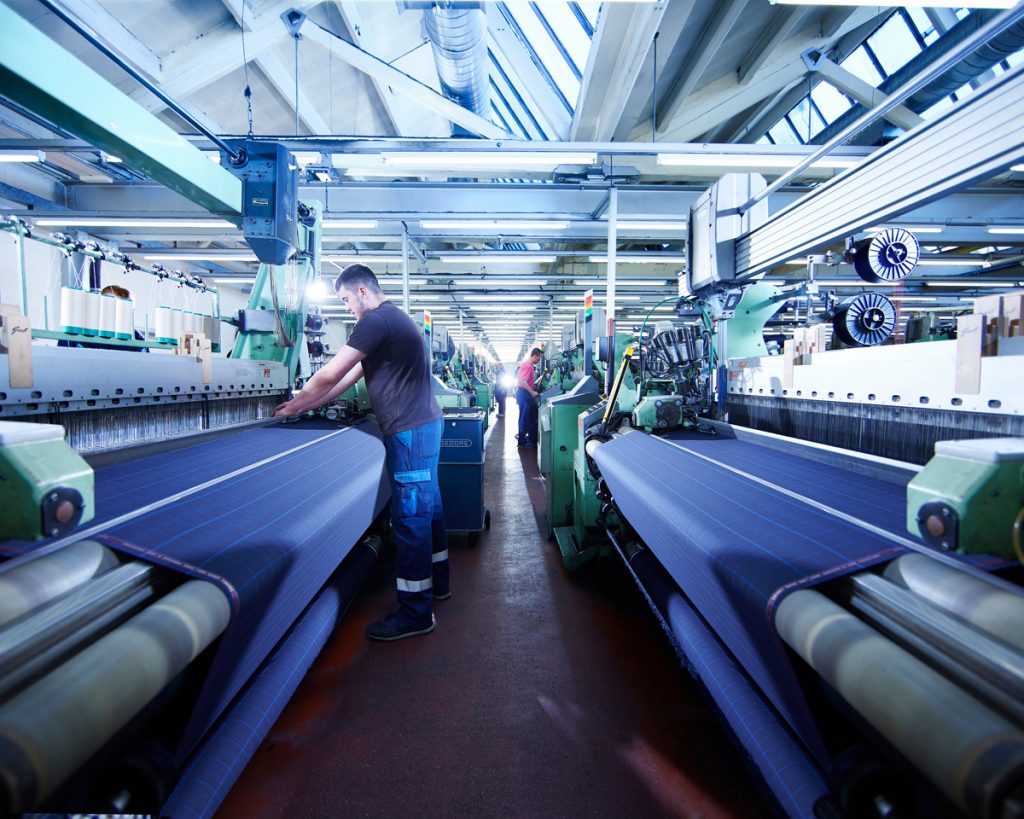 Best known for the finest worsted suitings and classic country tweeds, Hardy Minnis produces iconic British cloths with timeless appeal and is renowned worldwide for its collections. The company's HQ in Elland, on the outskirts of Huddersfield in West Yorkshire, is home to a beguiling collection of some of the finest cloth in the land, all ready to be cut and shipped to all four corners of the globe. Elland was founded on the growth of the textile industry and when John de Eland was granted a charter in 1317, permitting the right to hold a market and two annual fairs, it became the first town in Calderdale with this privilege.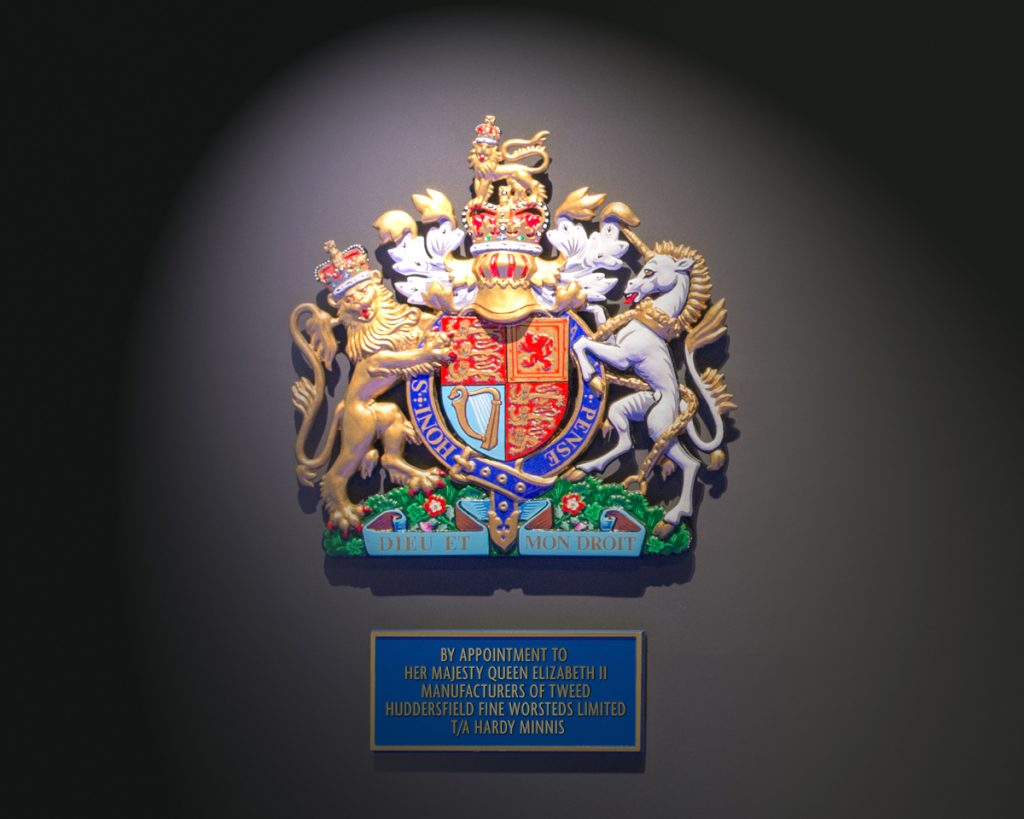 See more of Hardy Minnis's wares here.
Tricker's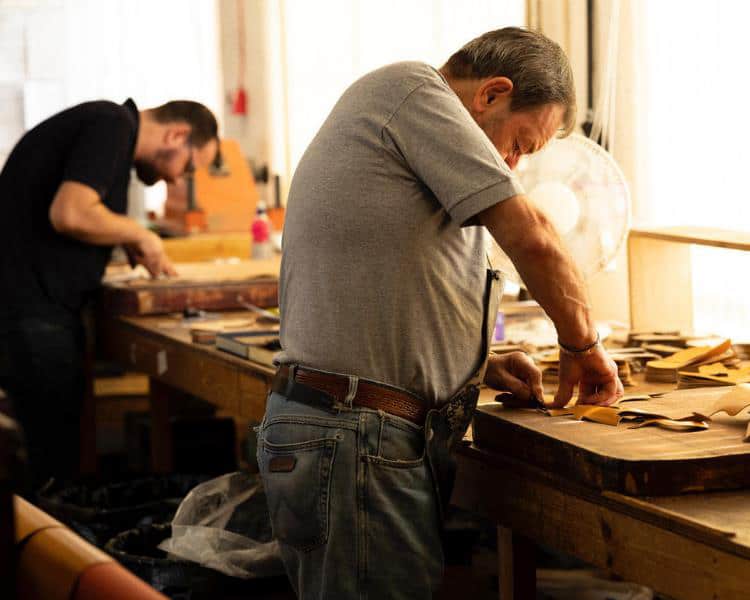 Tricker's Shoes has held a Royal Warrant with HRH The Prince of Wales, Prince Charles for over 30 years, since 1989. In 2019 the company was honored to be visited by HRH Prince Charles at the Tricker's factory in Northampton. He toured the factory, met with its craftspeople, and was shown the processes of creation and inspection that Tricker's footwear goes through to ensure quality. They even showed him the bespoke lasts which are used to create the Tricker's shoes which he wears!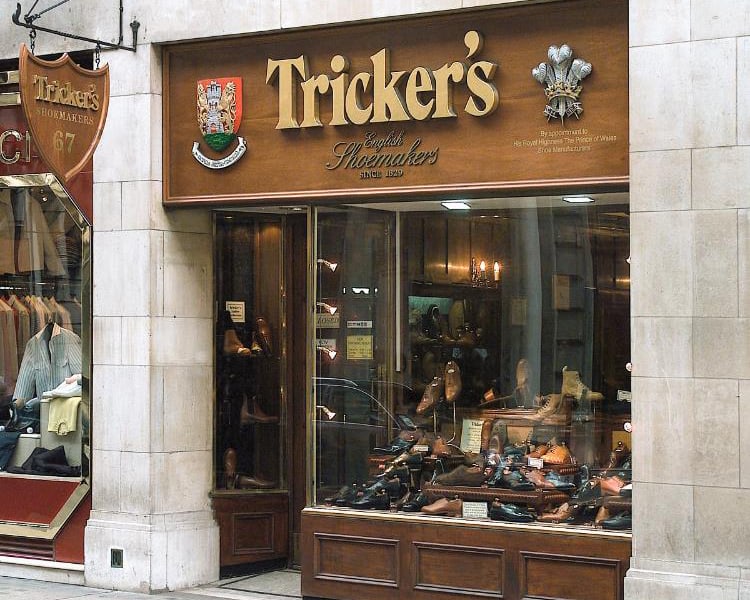 During the visit he revealed a commemorative plaque and congratulated the company on its 190th anniversary. He gracefully commented that "it is marvelous to see such highly skilled operations […] and hope that we keep it all going for many more years."
Learn more about Tricker's.