CHAMPION CONTINUES RETAIL EXPANSION WITH OPENING OF BOSTON STORE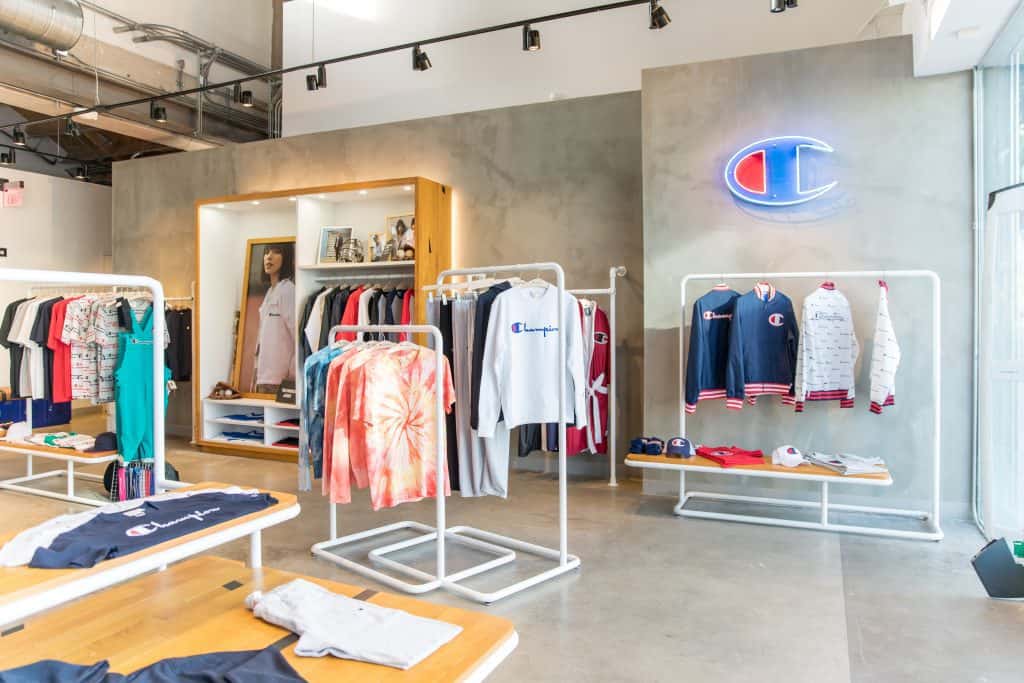 Champion Athleticwear is continuing to expand its retail footprint with its first location in Boston and its fourth U.S. retail specialty store overall. The grand opening and unveiling of the new location at 333 Newbury Street will take place on Saturday, November 17.
The newest Champion store is located on Newbury Street in Boston's renowned eight-block stretch of shops, salons, boutiques and restaurants. Located in the Back Bay area of the city, the store is easily accessible via the T subway line and is a stone's throw away from the Mass Pike westbound entrance.
The 2,825 square-foot store is a hub of Champion activity, with interactive opportunities for customers to shop for and get to know the product and the brand. At the grand opening, the first 500 customers to shop the store will receive a limited-edition canvas tote bag with exclusive art designed by Artists For Humanity, a non-profit organization employing and empowering young artists in the Boston area.
The Boston store maintains the integrity of the historical space while infusing elements that bring the brand's athletic DNA and 100-year heritage to life through a modern lifestyle lens. Design elements include items such as reclaimed basketball gym wood fixtures, which take inspiration from Champion's authentic presence on the courts, while historical wallpaper consists of a compilation of vintage ads, catalogs and other imagery. As Champion's sportswear heritage spans generations, the store provides a nostalgic nod to the brand and city of Boston while displaying reinterpreted iconic products for the modern Bostonian.
"Building on the success of our 2018 store openings in major cities around the country including Los Angeles, New York and Chicago, we are excited to end the year on a high note and carry momentum into 2019 with our newest store opening in Boston," said David Robertson, director of brand marketing for Champion. "As the 'City of Champions,' Boston's standard of excellence in sports, academics and lifestyle culture inspires us as a brand and can be felt throughout the store. The city has long been a Northeastern stronghold for the Champion brand and we look forward to being a meaningful presence on Newbury Street for years to come as we integrate into the community with events, unique products and customization. With this new store, we seek to deliver a truly immersive, sensory brand experience where customers walk away with more than just a quality Champion product."