CHRISTIAN LOUBOUTIN EXPANDS ON LOAFER RANGE FOR SPRING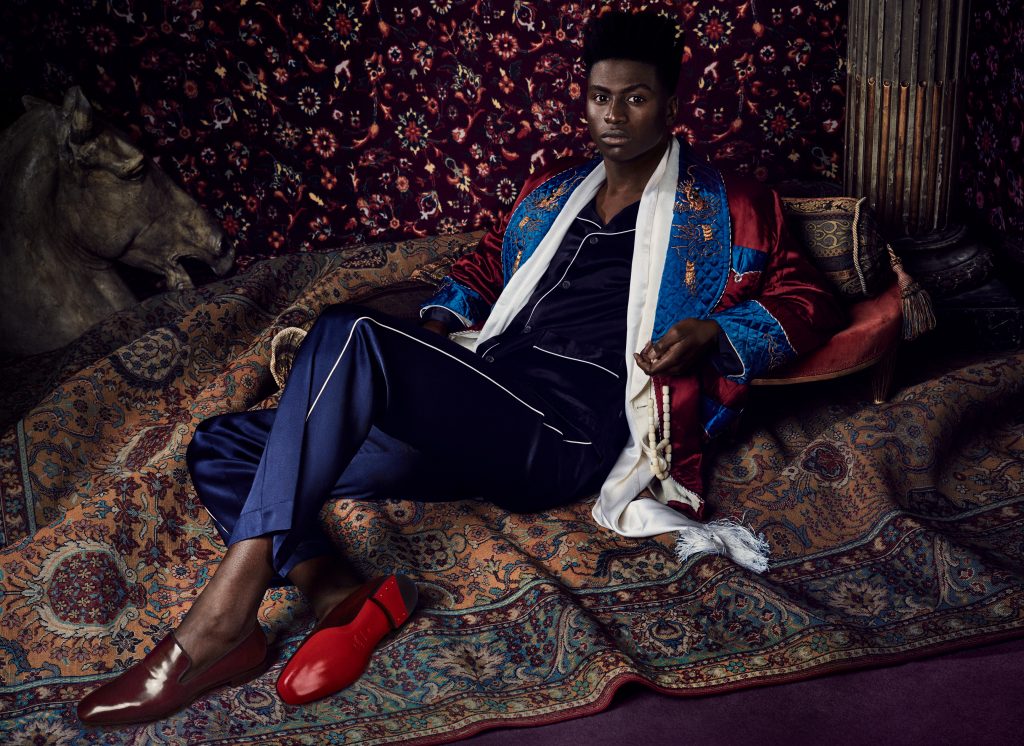 Christian Louboutin is at it again. The French luxury accessories brand is expanding on its beloved slip-on styles in its men's collection with a new range of classic loafers.
For spring/summer 2017, the brand has developed a new last with a curved vamp and higher toe spring that was designed to offer a relaxed, elegant look for the Louboutin man.
The first new style, named Explomoc, is a West Coast-inspired loafer that features an embellished laser-cut leather collage that recalls abstract palm leaves. The Dirk style is made in a bright yellow or classic tan velour that features a raised double figure-eight loop knot on the vamp that was traditionally used in sailing and climbing footwear. And finally, the masculine Montezumo style is done in a black abrasivato leather and features an eye mask detail that evokes the masks worn by "Los Luchadores" – the famous agile Mexican wrestlers.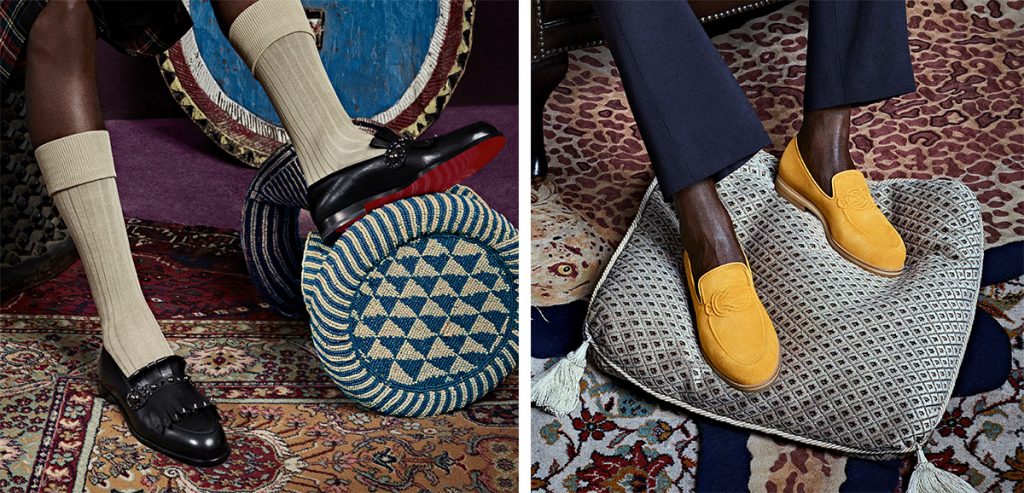 To highlight these new styles, the brand has created a new photographic series shot by Paris-based René Habermacher. In the series, the new styles come to life in a highly stylized environment taking inspiration from official portrait sittings.
Look out for the brand's autumn/winter 2017 collection, debuting in May, which will continue the loafer story with a range of new styles introduced in both the men's and women's collections.