CHRISTIAN LOUBOUTIN OPENS FIRST STORE IN BOSTON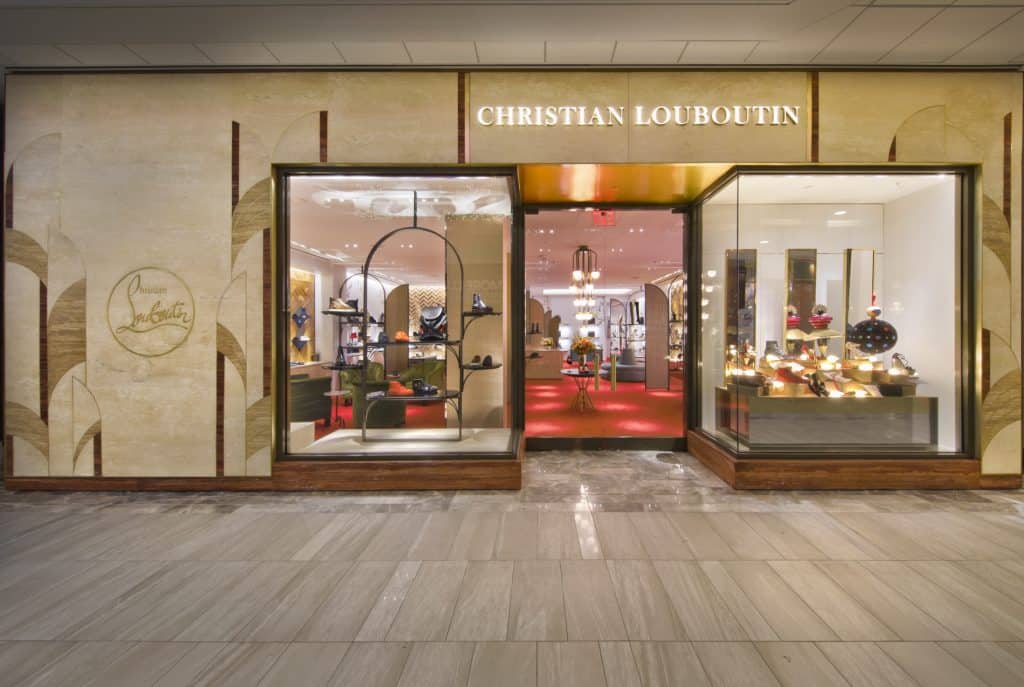 French luxury designer Christian Louboutin has opened a new 1,250 square-foot boutique in at the Copley Place Mall, marking the brand's first store location in Boston.
The boutique will showcase women's and men's accessories collections, as well as Christian Louboutin Beauté products. Designed in collaboration with Eric Clough of 212Box Architecture, the Christian Louboutin Boston boutique is the French luxury brand's 138th global location.
The sleek Art Deco-inspired façade is a nod to the brand's Parisian heritage while the more organic interior elements reflect Louboutin's travels. The façade is comprised of sleek inlaid brass accents and several colors of travertine imported from Portugal, a location frequented by the designer.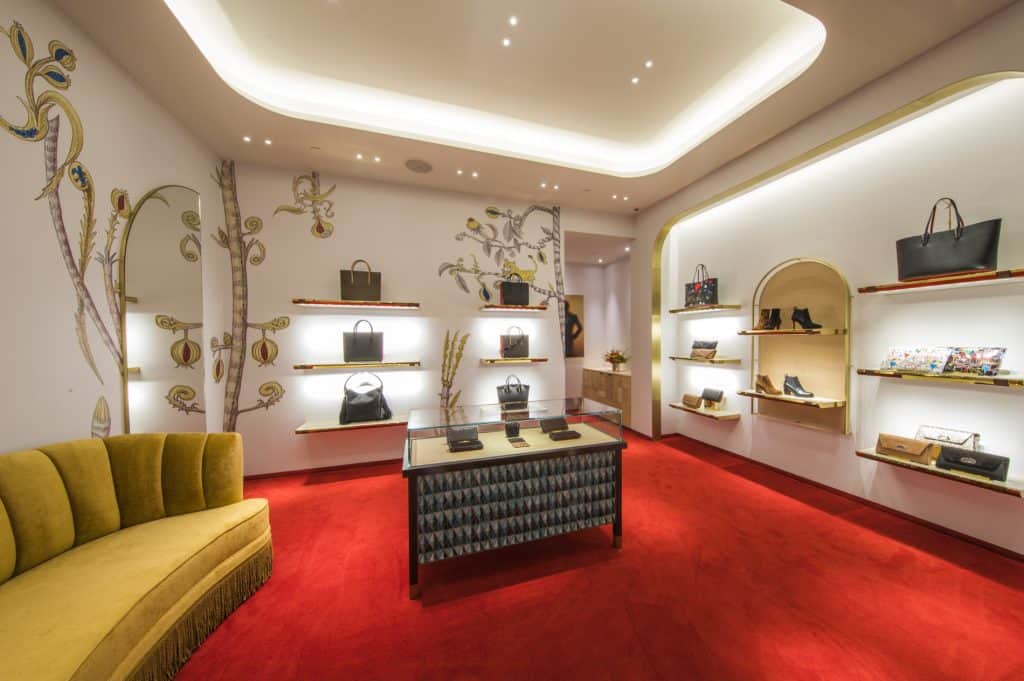 The interior space is fitted with antique brass fixtures and an accent wall with a playful hand-drawn covering, depicting mythical animals and plants. It also features several custom-made glass cases displaying leather goods that are decorated with brightly painted ceramic tiles from Mr. Louboutin's personal collection, which are made in Italy and were all hand-selected.
To celebrate the opening the brand held a cocktail event last night, Thursday, December 14.