CHRISTIAN LOUBOUTIN STAGES DAY-LONG BIKE POLO TOURNAMENT AT PITTI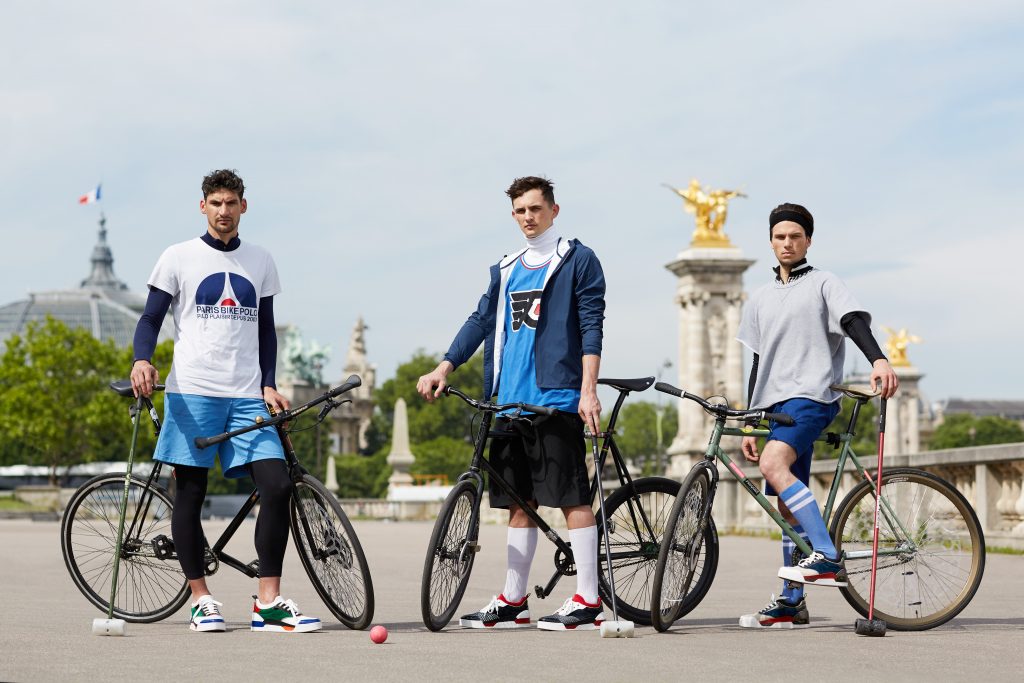 On Tuesday, June 13 in Florence, French designer Christian Louboutin joined menswear's most esteemed tastemakers as a first-time special project of Pitti Immagine Uomo's 92nd edition. To celebrate the occasion, the historic Piazza Santa Maria Novella served as the picturesque setting for a high energy, full-day hardcourt Bike Polo tournament that brought together eight teams representing France, Germany, Hong Kong, Italy, Japan, the UK and the USA in a fierce but friendly competition, each team of three debuting a key new autumn/winter '17 style, low-top sneaker Aurelien.
Special guests including Raffaello Napoleone, CEO of Pitti Immagine, and the Florentine public joined designer Christian Louboutin for a robust day-long program, from opening ceremony to the exciting, hard-fought finale between Italy's own Treee and the Gnarcats of the USA, with the Italians Enrico Pancera, Edoardo Oboe and Edoardo Noro ultimately crowned champions and awarded a custom trophy as well a trip to the 2017 Hardcourt Bike Polo championships in Lexington, Kentucky this fall.
"I discovered Bike Polo through people in Paris, who are friends with our teams. I love that they are all so passionate. I greatly admire people that have the passion and discipline to make sport their life," said Louboutin of his inspiration for the project, which follows last year's support of the Cuban Olympic delegation to the 2016 Rio Olympic Games. For that occasion, Louboutin collaborated with his friend, Henri Tai, and SportyHenri.com to create the uniforms worn by the team for the Closing Ceremony.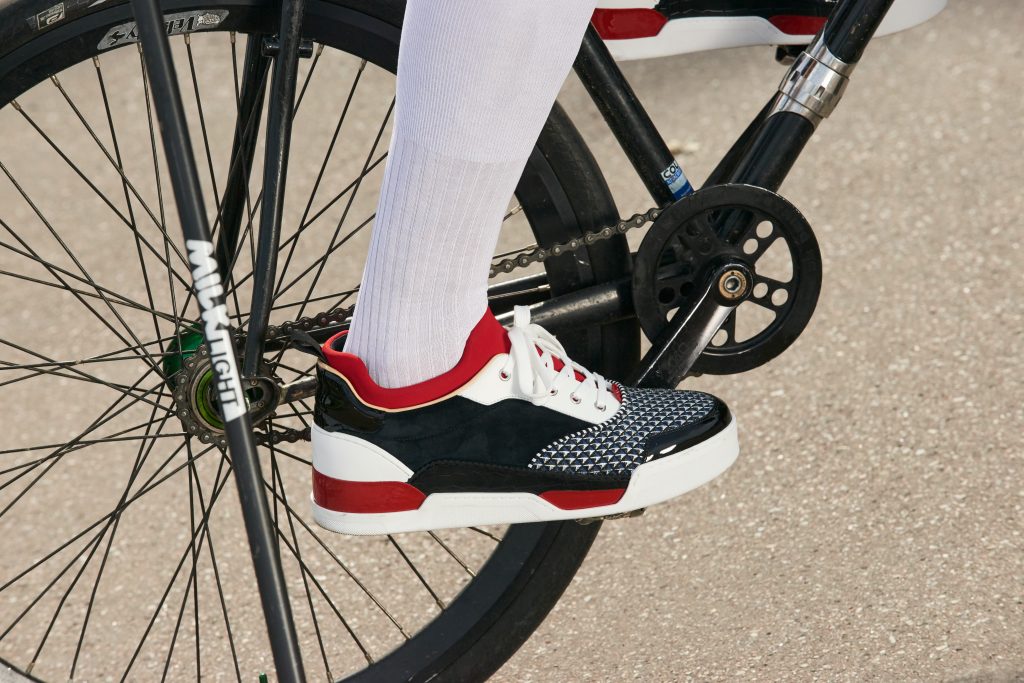 While still underground, hardcourt Bike Polo, with more than 450 clubs and thousands of players around the world, boasts an ardent community brought together by equal parts comradery and competition. A team consists of three players on bikes who try to hit the ball into the opposing team's goal using a mallet, much like traditional polo. Joining Christian Louboutin for Tuesday's tournament were two Parisian teams, two-time world champions Call Me Daddy and Raclette Party, as well as Germany's The Mohawks, Ninja Five of Japan, Gnarcats representing the United States, Crouching Tigers from Hong Kong, Treee of Italy and Sky High from England.
The Aurelien style is now available in Christian Louboutin boutiques and online.