CLARKS DEBUTS NEW TRIGENIC EVO STYLE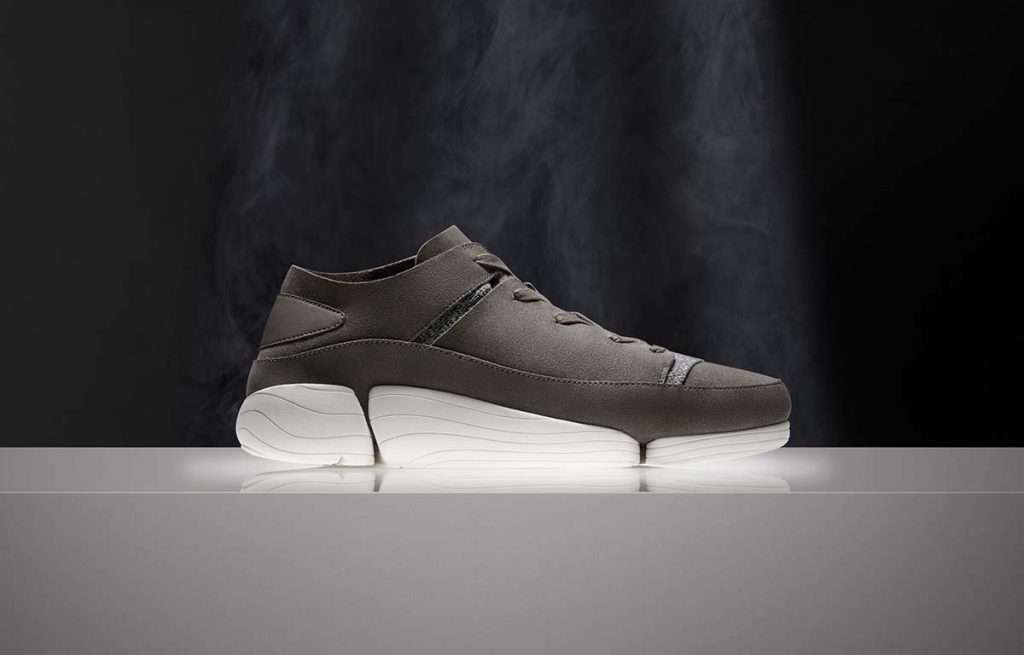 British-based shoe maker Clarks has released the next stage in its Trigenic concept shoe, the Trigenic Evo.
The design takes the same principles as the original, such as the three-part outsole and asymmetric last, and reimagined them for a more modern silhouette. Underfoot comfort has been improved with an innovative footbed made with dual density PU that has been specially designed to be comfortable in areas where the foot needs it most.
Men's styles includes a Vibram footbed for added durability and grip. The outsole features a linear map of the human gait cycle that aesthetically emphasizes the high impact/stress areas of the foot. Elastic on the upper is used in areas to reflect the natural muscle tendons found within the foot.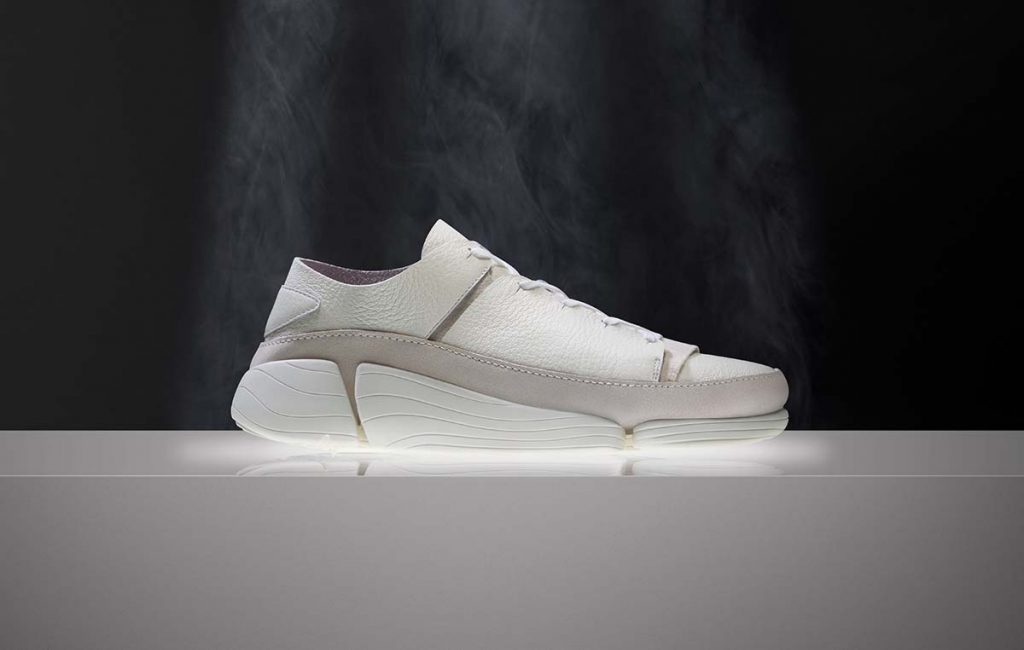 As part of Clarks Originals' "The World Needs Originals" campaign, the brand is launching Trigenic Evo at Ubiq in Philadelphia today as part of three month pop-up shop.
The Clarks Originals pop-up at Ubiq will be open for three months (August, September and October), and at today's opening event, guests will be able to shop the new Trigenic Evo collection, plus enjoy live music, drinks, and a first look at the ongoing in-store activations which will take place through October.
Monthly "The World Needs Originals" panel series will feature local, influential creatives such as photographers (August), musicians (September) and artists (October), who will speak to the importance of originality. Guests will also have exclusive access to the first drop in a 12-pin series in collaboration with Ubiq & Pintrill, which feature key Clarks Originals styles and themes of Philadelphia (which will drop on a weekly basis, over the course of the 12 week pop-up shop).