COLE HAAN REOPENS CENTURY CITY LOCATION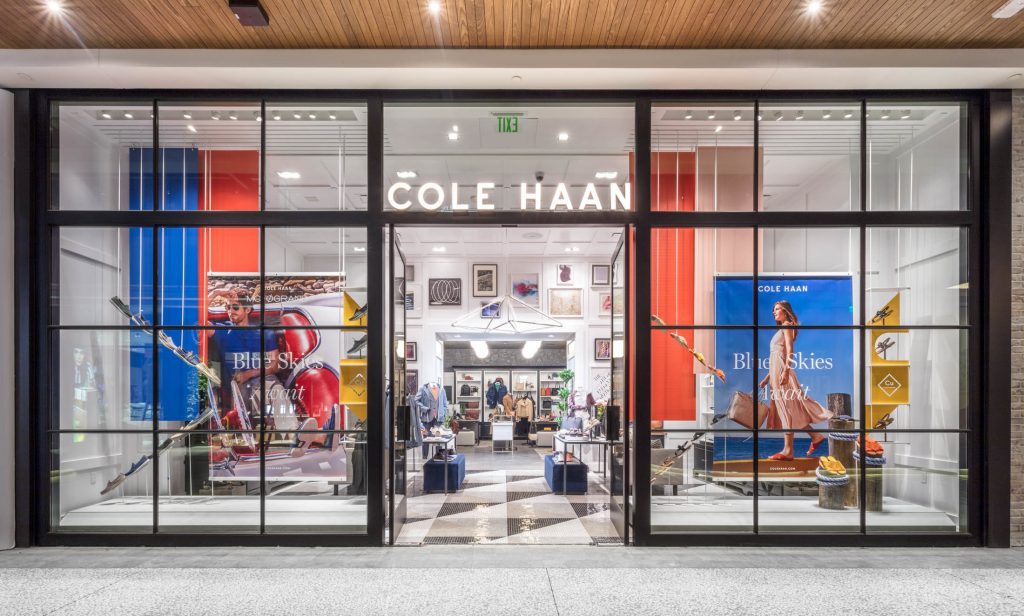 Lifestyle brand and retailer Cole Haan has announced the reopening of its flagship at Westfield Century City in Los Angeles.
Inspired by a residential concept of a home, the store will highlight the full range of merchandise including men's and women's footwear, apparel, handbags and accessories. The Cole Haan reopening is part of Westfield Century City's $1 billion transformation, fusing elements of the best of Southern California living and creating an open-air retreat, surrounded by welcoming plazas and hundreds of trees and native plants.
Each room features signature lighting, millwork and fixtures which showcase the elegant finishing touches of black, white, grey, hints of navy, antique brass and hot-rolled steel. A neutral color palette blends traditional and modern design aesthetic with a large scale marble mosaic pattern in the front foyer and herringbone wood floors and paneling throughout while natural light filters throughout the store, creating an inviting shopping experience.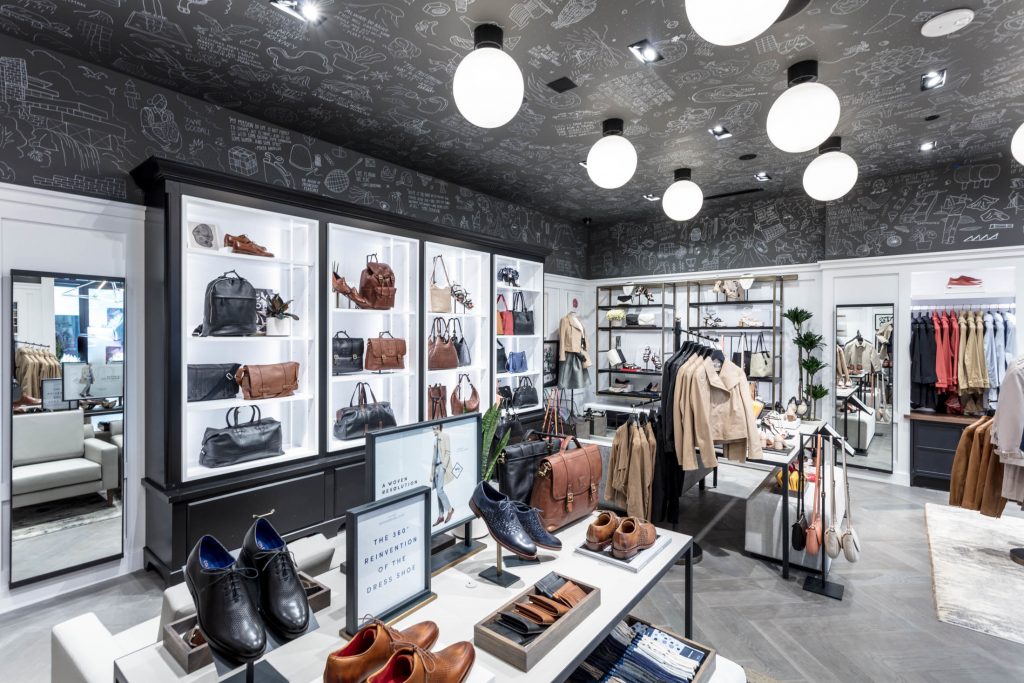 Additionally, artist Josh Cochran illustrated a custom, hand-drawn mural on the ceiling inspired by the spirit of innovation, which greets customers as they walk throughout the space.
"We are delighted to be part of this monumental makeover of one of the country's best shopping and lifestyle centers," said Jack Boys, CEO of Cole Haan. "Los Angeles is our second largest market in the United States and our customers have missed us during the remodel of the center. Our new store concept is a faithful departure from our original store at Century City–both familiar and new. It's going to be a game-changer for the Cole Haan brand in Hollywoodland."
To coincide with the reopening on Saturday, April 8, Cole Haan will provide custom Sweet E's cookies to shoppers and a complimentary Cole Haan wallet for the first 40 customers to spend $200 or more.