COLLINI CELEBRATES NEW LAUNCHES, STORE IN MILAN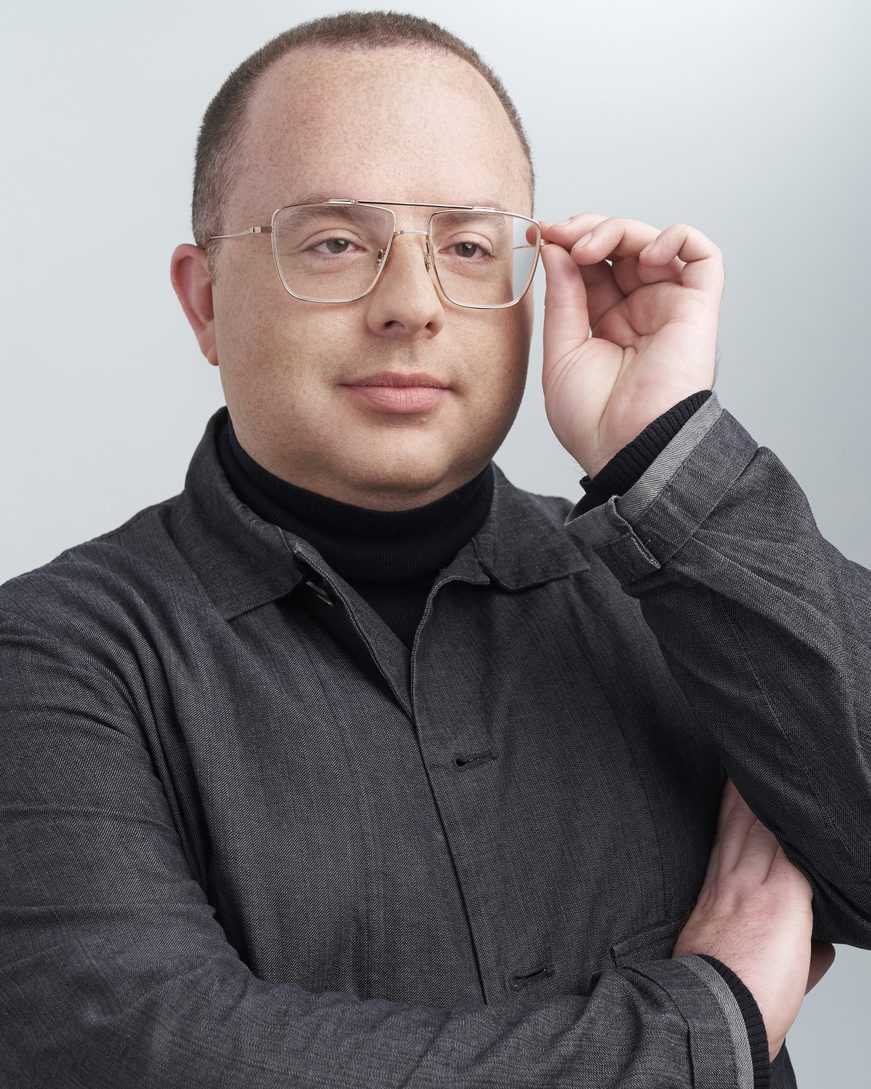 Collini Milano 1937 has a lot to celebrate. This past Saturday, the gender-fluid brand held several press events during men's fashion week in Milan to fete its new fall/winter 2020 collection, which includes a new upcycled fur program, and its newly-opened store at Via Santo Spirito 5 in the heart of city's fashion district.
Fusing rock 'n roll glamour with a modernist yet extravagant aesthetic, the new 1,100 square foot, two-level flagship features all of the brand's men's and women's ready-to-wear collections, including the new line of upcycled furs, leatherwear, and shoes. Its eclectic décor designed by the brand's art director Biagio Vinella sets the tone of the shop, with brutalist walls mixed with built-in metallic shelves, gold foil seating, and red hand-shaped hooks. On the second floor, a boudoir-inspired setting is enhanced by a plush red carpet mirrored by 350 light bulbs, perfectly lined up throughout the ceiling.
The space will serve as an experimental space for events, where creative director and CEO Carmine Rotondaro can meet with clients and share ideas about his vision of "unminimal" style.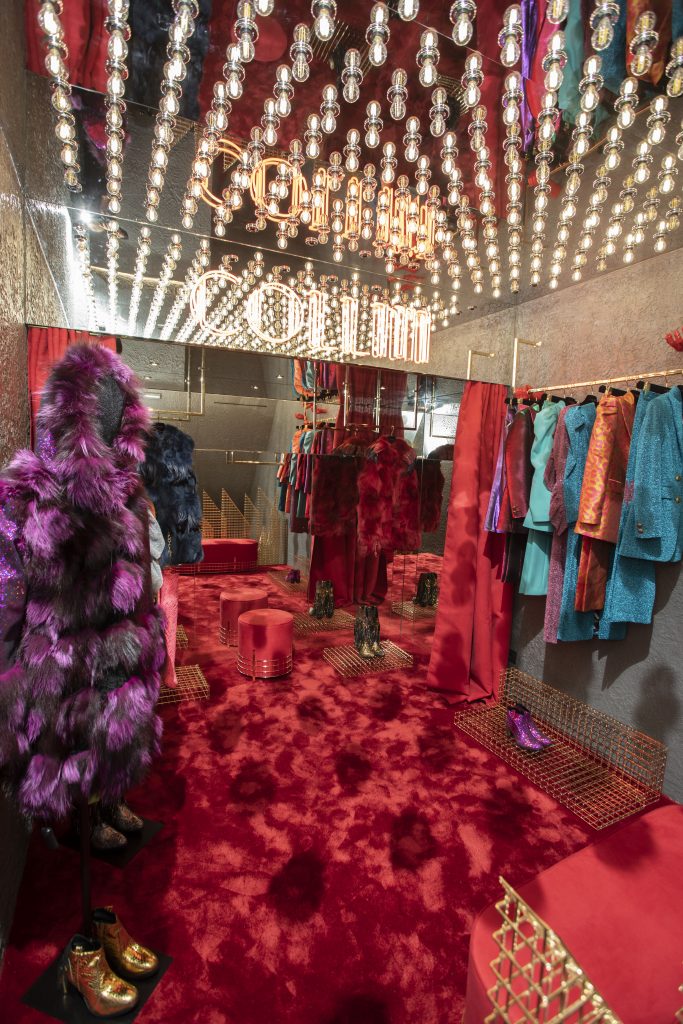 For fall/winter 2020, Collini is playing with the idea of a secret ritual in the woods, a meeting of wizards in a magical forest (we didn't say this was your average, run-of-the-mill Italian brand). Symbols and gothic lettering worthy of a sorcerer's spellbook like eyeballs and scarabs embellish street puffer coats and rockstar leather shirts and pants. Liquid-like potions of silver and gold cascade over the body on tailored coats and blazers, and outerwear is either printed, metallic or sparkling.
But, the brand's newest focus is its new upcycle program, which sees the careful deconstruction of already existing and forgotten fur coats in its archives. The artisans then dye and refinish the pelts to make them softer before remaking them into something more relevant to today's market. "These furs are going through a transformation," said Rotondaro just before a press dinner on Saturday at the historic Bagatti Valsecchi Museum. "These old coats are what you'd find on a typical sleepy old lady and I am waking them up to go to the disco, much like what I am doing with the brand itself. Collini was an old lady when I came on board, but now it is dancing."