COMEBACK STRATEGY: MENSWEAR MANUFACTURERS PREPARE FOR A NEW NORMAL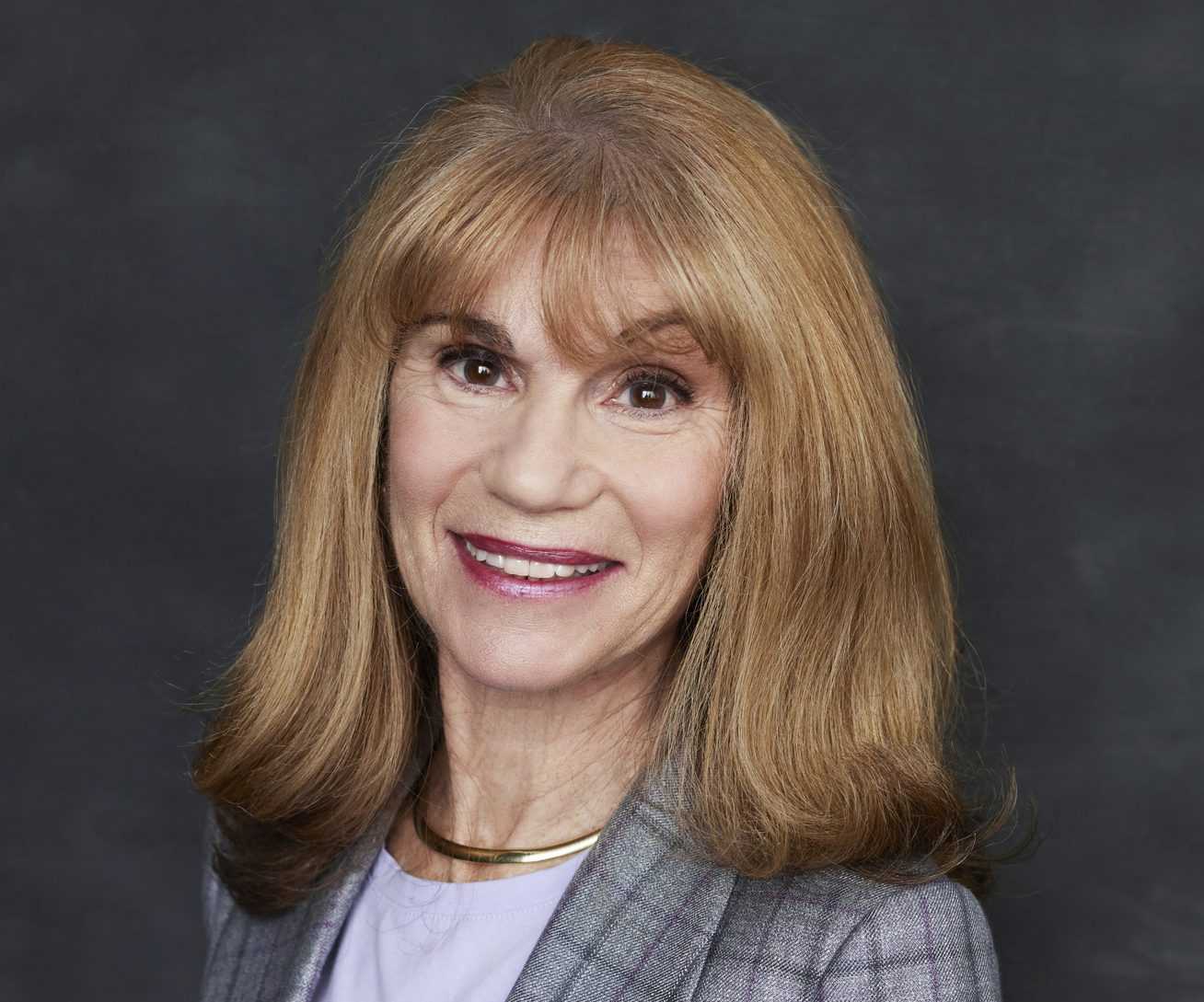 It's not business as usual for anyone in the menswear industry. Here, a cross-section of vendors from different segments of menswear discuss lessons learned and comeback strategy.
---
Sean Hieter, Corneliani USA
Retailers will continue to need help from their vendor partners to get through this. We need to give them dating, reduced or more flexible shipments, and regular emotional support. To take the buying experience to a higher level, we created a new way of showing our collection. Working with Verte Creative, we can now offer our clients one-on-one live webinars with a professional flare. We have cameras, monitors, speakers, and mics that bring the showroom to the store. Multiple people can log on through a cloud-based secured platform. Multiple camera angles, remotely controlled by our in-house producer, can zoom so close it's as if viewers are touching the product. (We can even show the weave of the fabric!) We're launching this on February 1-12 to buyers not coming to NYC. After the appointment, we create line sheets with photos of everything the buyer liked. We also send 2×2 swatch clippings for every classification and can send samples as needed. While the studio is actually in Italy, convenient to our showroom, our producer controls it all from his home office in France.
As for product, our focus has moved from tailored clothing to modern luxury sportswear: cashmere bombers, technical knitwear, soft double-faced knit sport coats that feel like cardigans. We've made fit changes and inventory investment for the U.S. market and look forward to a five-year growth period beginning this fall.
---
Dan Orwig, Peerless
We made the decision in April not to bring in goods for fall 2020 so we're now in a decent inventory position. We felt we needed to protect both ourselves and our retail partners. We've had some great conversations and apparently, many of the big stores are betting on tailored coming back by fall '21. Bottom line: Americans are social creatures; we're tired of staying home and can't wait to start going out (and dressing up) again. So tailored clothing will be back!
Our lessons from the pandemic: 1.) We learned that we've got a terrific team–highly motivated, committed, and adaptable at finding creative ways to sell, even without seeing people. 2.) We learned the importance of inventory management, of following the analytics to work in new ways. Although tailored clothing has always been an inventory-intensive replenishment business, it's got to turn, it's got to be productive. We need to elevate our expectations accordingly. And 3.) We've learned to jump on technology and digitalize our business. Zoom meetings are now as commonplace as phone calls; digital showrooms are part of the process. It's amazing how well the intricacies of fibers and yarns can show up digitally! Of course, better specialty stores still want to touch and try on so we're sampling where we need to. But the big stores know and trust our quality so we're sending swatches rather than samples. From both an environmental and financial standpoint, that's a lot less waste.
"From a product perspective, we realize we can't stop pushing the envelope: as tough as business is now, Peerless will continue to innovate. Our focus will be on clothing that combines classic and active components, clothing that offers versatility with performance features. We're still a suit manufacturer but we'll keep pushing the limits.
---
Marc Rosen, Levi Strauss Americas
We've accelerated a number of changes across the business to meet the moment and ensure that our company emerges stronger from this crisis than we went into it.
To begin, we've invested in the health and safety of both our employees and shoppers, developing a playbook for our stores around the world. We rolled out and expanded a number of omnichannel initiatives that allow for flexible shopping; our focus on our direct-to-consumer business has only increased as we continue to diversify.
We've made tremendous progress this year embracing new digital capabilities. Our loyalty program and Levi's app, both launched shortly before the pandemic, continue to grow and provide another avenue to reach fans of the brand. Our e-commerce business has grown significantly, and our global digital revenues, which include our e-commerce sites as well as the online business of pure-play and traditional wholesale customers, have significantly increased.
We continue to invest in our growing direct-to-consumer (DTC) business, accelerating a number of key digital initiatives, including an enhanced e-commerce site and app, as well as new services like in-store appointment shopping, ship from store, curbside pickup, and buy online-pick up in-store. Technology and digitizing have been top priorities during the pandemic.
---
Alan Victor, Jack Victor
There are two challenges facing tailored executives: supply and demand. On the supply side, despite industry inventory issues, we need to keep pushing forward with new interpretations of dress clothing that are informed by the changes brought by the pandemic. 2021 tailored clothing needs to include choices that reflect a more casual approach. Think knit fabrics and technical performance fabrics. As people emerge from the work-from-home world, many will transition back to more relaxed dress looks. It's not just about fabrics: our jacket and trouser proposals will need to feature models and details inspired by sportswear. This will be an important trend, but only the consumer will decide how big it becomes.
On the demand side, innovation will always stimulate new interest in tailored products, but we need a vaccine to see a stronger recovery in formalwear. Will we see a new "Roaring Twenties" era with robust demand for dress-up, or something more muted? No one can know, but for sure the pendulum will swing back some of the way.
Lessons learned? Diversification, whether by category, channel, or other means, certainly reduces risk. And never count out the unthinkable: when better times return, remember how we all managed to do more with less.
---
Bob Wang, Paul Betenly
Since the pandemic, we've intensified our communication with our customers. Instead of depending on trade shows, we now mail out more than 500 catalogs complete with fashion photography and swatches. We've also intensified our marketing via MR magazine, Project, and social media. Finally, we're intensifying our customer service with regular phone calls and scheduled zoom meetings featuring models wearing our clothing. In this uncertain era, we must do everything possible to promote our brand.
---
Lisa Stefan and Renato Baldassari, Maurizio Baldassari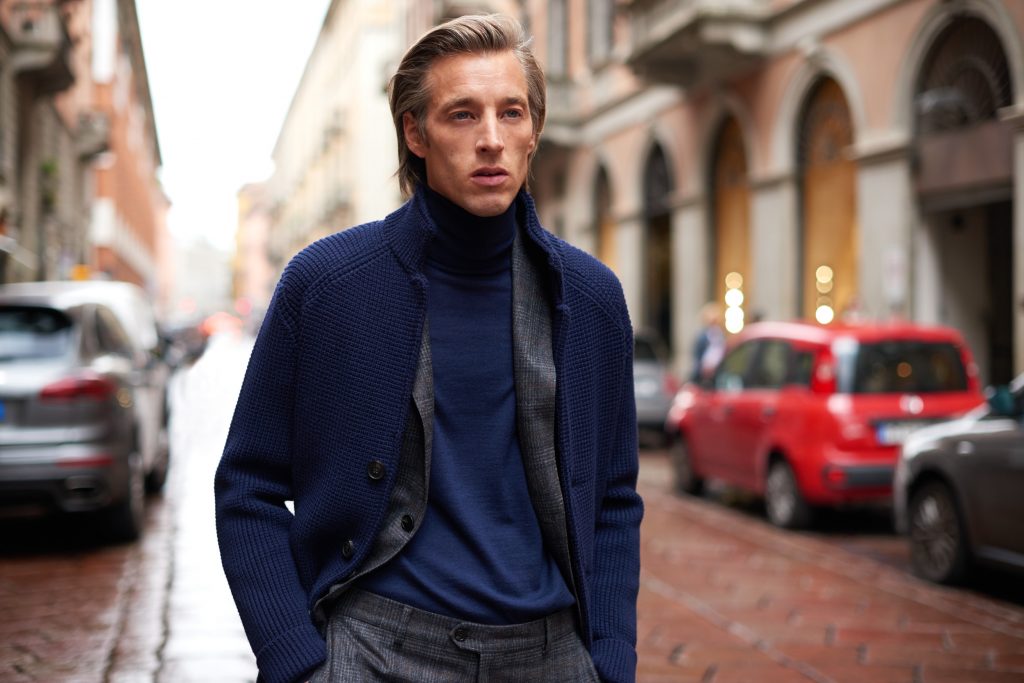 We've learned that a crisis can be seen as an opportunity to work in different ways and think outside the box. We've learned to adapt quickly to change: our collection is now a total immersion into refined luxury sportswear. We created new models for "sheltering at home" such as cashmere/felt overshirts. We added unique knitted jackets in different blended yarns. The result is a collection that reflects the needs of the New Modern Man.
The pandemic also emphasized the importance of technology. We established a B2B system that gives all our agents and clients the ability to view the collection online and easily place orders. We redesigned our website and created an e-commerce section featuring a curated selection of products.
We learned that maintaining customer relationships is crucial right now. We managed to stay in contact with all our partners worldwide, with the goal to support them and their businesses.
Last but not least, we learned that strengthening resilience within our organization is a must. We boosted confidence and positivity by reminding our team that this difficult time will pass, with the company emerging stronger than before. We continue to emphasize our core values: Trust, Passion, and Respect.
---
Barbara Kiersch, Schneiders Salzburg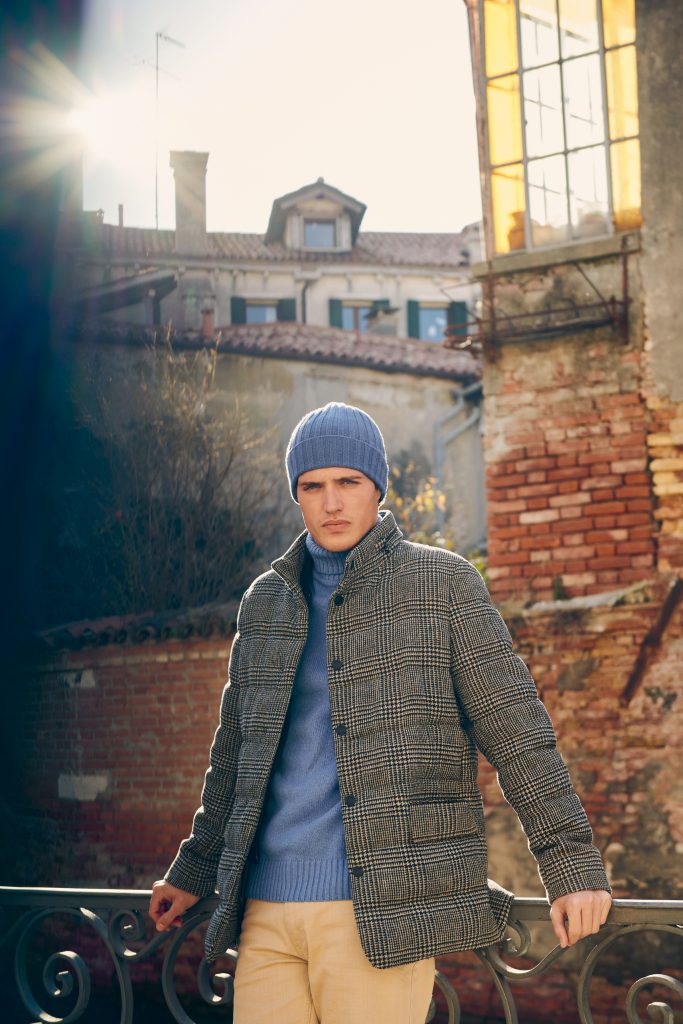 We're working on cultivating even closer relationships with our sophisticated luxury retail partners. We're focused on staying true to our Schneiders' motto: "Everywhere at Home" by expanding our offerings to accommodate all lifestyles and situations…even this pandemic. As for business changes, besides participating in live trade shows, we're working more and more with digital line sheets and fashion photographs for retailers who are not yet traveling.
---
Raffi Shaya, Raffi
I've learned from this pandemic, and from other crises our country has endured, that attitude is all-important. It doesn't help to complain, to be miserable or depressed. Wake up positive, be happy, dress nicely (even at home), play golf (so what if it's cold out), be grateful for all you have, knowing we'll get through this as we always do.
As for business changes, I'm showing more lightweight casual pants and hoodies in luxury fabrics and I'm encouraging our accounts to sell online using my inventory. Show colors you don't carry: your customers will get it from us the next day!
---
Ron Balinsky, Ballin
The key skill needed to survive the pandemic is agility. We were lucky that a sudden need for people with sewing skills coincided with our 130 workers needing something to sew. So we've been producing masks and gowns and other PPE and were able to retain all our workers who chose to keep working. We're grateful that the Canadian government was helpful, providing subsidies according to one's level of business decline.
We also feel lucky that we're not in the suit business and that we were able to switch from dress pants to casual, a move already in the works pre-pandemic. We accelerated the shift to comfort with more stretch waistbands, stretch fabrics, and performance features.
I believe that by mid-year, things will look more normal. But right now, while we're lucky to have spring orders, we're careful about who and how much we ship since so many of the major stores are behind on payments. In the short term, we'll be producing fewer units of fashion and continuing with PPE. But in the future: who knows? There's so little we as an industry can do now: there's no point in pushing sales; it's out of everyone's control. 75 percent of our business is in in-stock programs but is our current inventory a three-month supply or a nine-month supply? It's impossible to know.
In a marathon, you know the finish line. But how do you handle a moving goal post?
---
Shayne Regan, Borgo 28
We've been implementing many changes over the last few seasons, in both Borgo and private label, most of which involve sourcing. One of the challenges we faced in the pandemic was hitting minimums in an uncertain market; the solution for us was moving production from India to the Eurozone. We still use Italian fabrics and produce at least half of our sweaters, shirts, jackets, and jeans in Italy (with some production in neighboring Romania, Albania). Italian artisans are not only talented but these days, they greatly appreciate the business.
These are definitely unusual times but the lasting lesson from the pandemic is that we need to constantly reevaluate ourselves and our businesses, focus on what makes sense for the immediate future, and build in flexibility to change direction.
---
Gary Wasserman, Left Coast Tee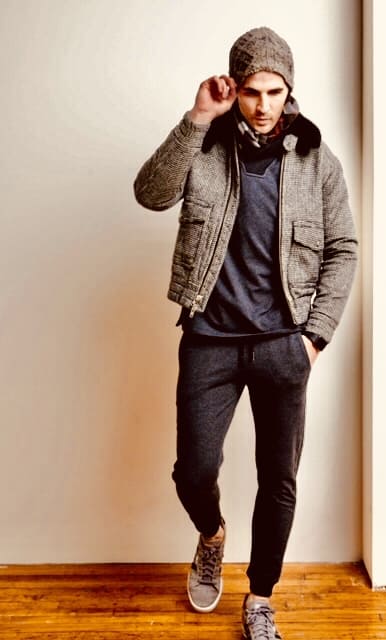 Our industry's immediate and near-term futures will be the toughest any of us has faced. Therefore, the goal for most brands, retailers, and suppliers is to work together to develop new partnerships.
Our strategy at Left Coast Tee is to continuously offer new services and compelling content to our specialty store partners, thereby leveraging the strengths of both the brand and the stores.
We've recently developed online fashion lookbooks that can be customized by store and used for their marketing and selling purposes. Our retail accounts are delighted to send out these digital storybooks in order to start conversations with their customers and stimulate sales.
The major message from this pandemic year: we must all find "partners" who understand our industry and can deliver innovative products and services at affordable prices.
---
Abel Samet, Troubadour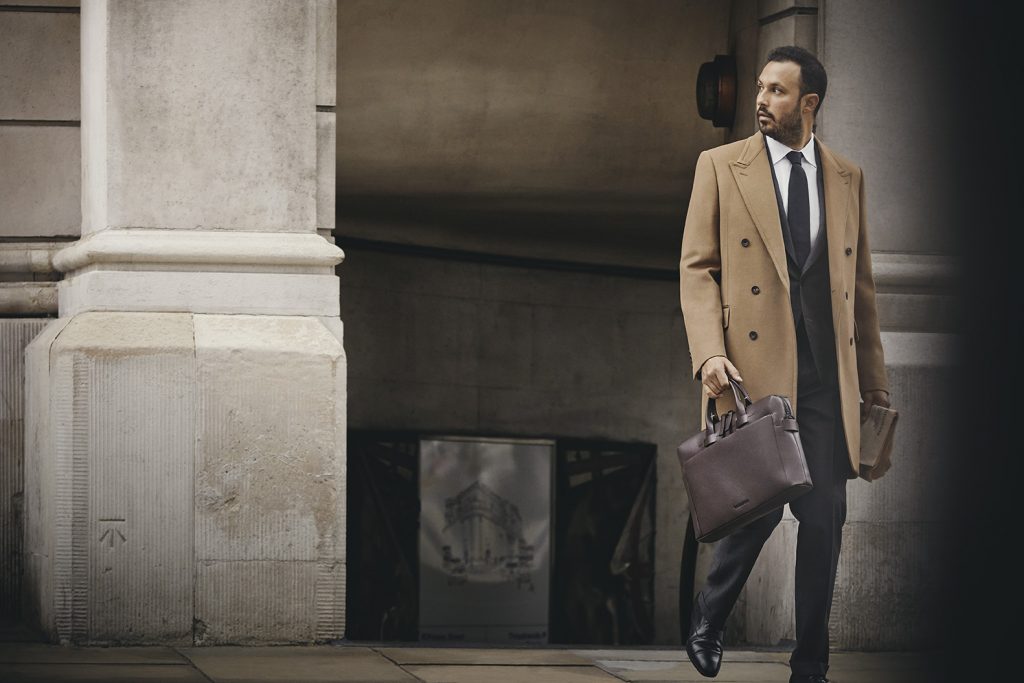 2020 reinforced the importance of best-in-class product. Since many customers are stuck at home, they have more time to do their research. The real winners from this are the brands with the strongest product offerings in terms of quality, function, and price.
Troubadour has always been a product-first company devoting the vast majority of our energy and resources to accelerating product improvement. When other companies in the bag/travel space pulled back on product development during COVID-19, this created extra supply chain capacity. We took advantage of this and did a year's worth of product development in six months. As a result, we will be launching double our typical number of new styles in the next two seasons.
One of Warren Buffett's most quoted lines is, "Only when the tide goes out do you discover who's been swimming naked." While the tide went out in 2020, we believe the real winners and losers will emerge this year when we find out who's been standing still and who's been building the future.
---
Shawna Olsten and Adam Craig, SAXX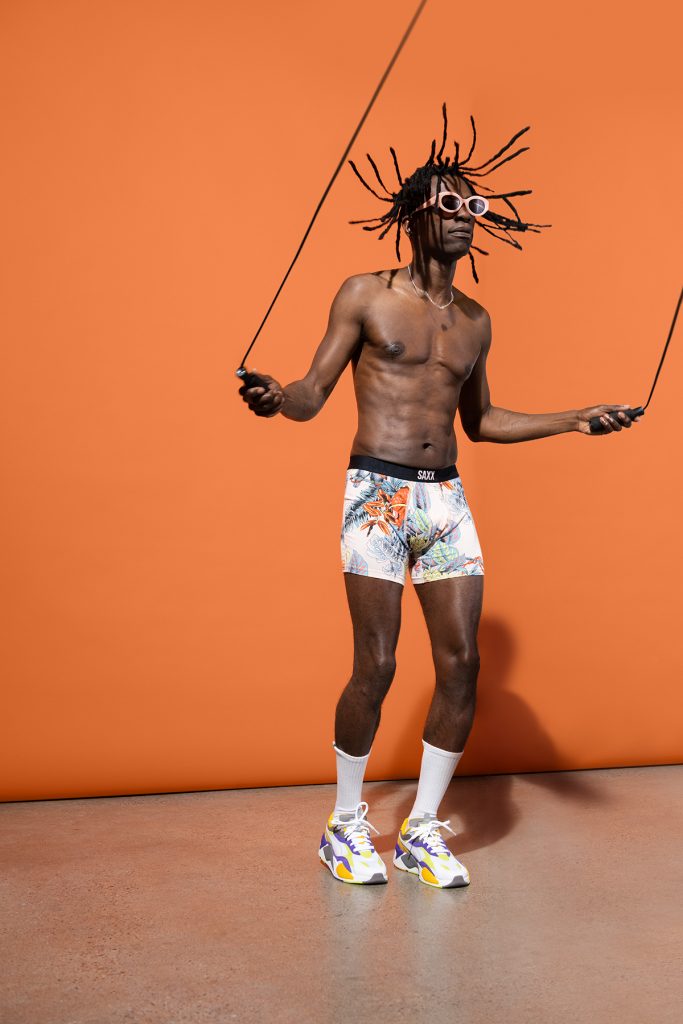 We've had high double-digit sales increases for the past four years and have balanced our wholesale distribution among all types of stores: contemporary, department, outdoors, and better men's specialty.
What we learned from the pandemic: the importance of communication, empathy, and talking regularly to our customers. In mid-March, we put all orders on hold and started working on adjusting terms. We began providing digital assets that we update every two weeks. We learned that the consumer is very comfortable buying online. Brick-and-mortar is not dead but there's tremendous value in omnichannel. Specialty retailers must acquire the right skill set to support an e-commerce business.
Although business during the pandemic shifted DTC, fourth quarter saw an uptick in the wholesale part as retailers got more aggressive with their own e-commerce. So one of our main goals now is coming up with new ways to support specialty stores and help them build relationships with their customers via social and digital. Things like digital fashion shows and Wine & Underwear nights. We've also shifted our own websites to add a Shop Local component and a portal for retailers to access information in real-time. And we've created several well-received videos (see attached banter between two sports stars on a zoom call). Consumers are accepting rougher, less polished content and we're finding new ways to produce these pieces.
---
James Bartle, Outland Denim
As much as the word 'pivot' has become a bit of a 2020 cliche, I believe it's essential to adapt, be agile, and creative in navigating business post-pandemic. At Outland Denim, this meant shifting our focus from wholesale to digital, which now represents 85 percent of our business. As a result of increased investment in this area, our average month-on-month e-commerce growth was 36 percent. While staying true to our denim roots, we also introduced a chambray collection in response to increased demand for relaxed fitting WFH-friendly clothing, as well as our first ready-to-wear collection.
We shifted from offering two large annual collections to smaller more frequent capsules, allowing us to continue wholesale partnerships, despite the disruption COVID-19 has caused to the traditional fashion calendar. This shift will support retailers by offering a shorter lead time from design to delivery, minimizing the risks associated with long lead forecasting, minimizing deadstock, and offering more frequent newness. Finally, we explored other income opportunities, such as manufacturing for other brands in our stand-alone production facilities.
---
Hagen Peyser, Hagen Carmel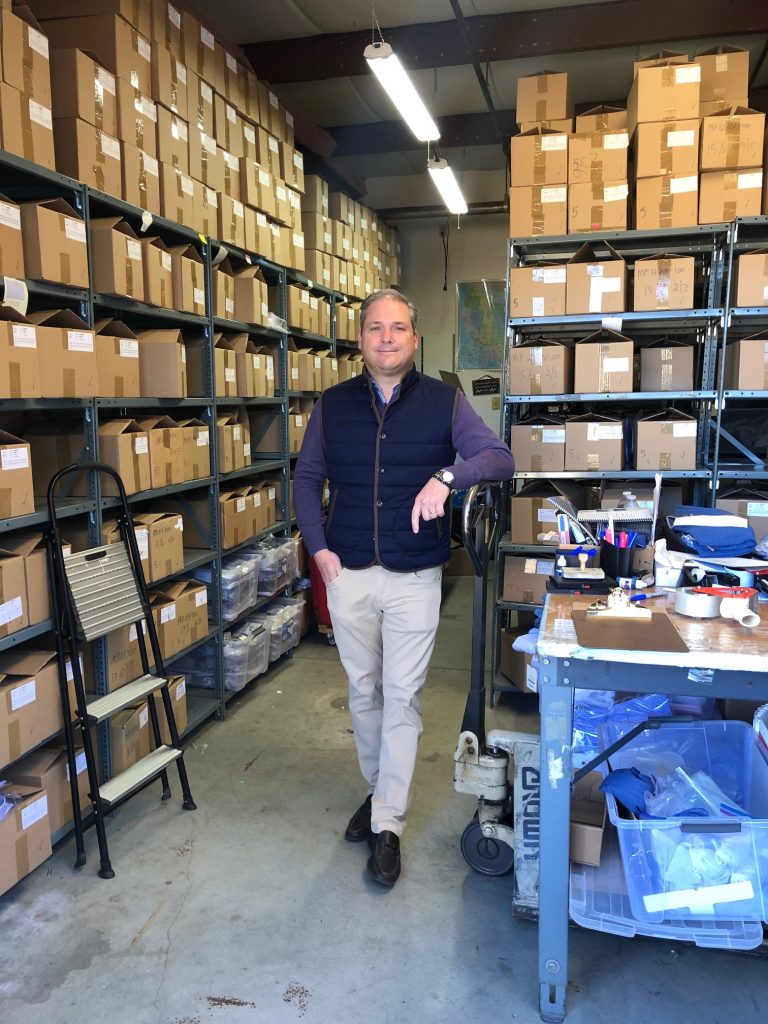 Lessons I've learned from the pandemic: Stay positive, take care of your specialty store partners, and expand your offerings. I started this business with dress and sport shirts; I've since added quilted vests, sweaters, sportcoats. While sport shirts remain the backbone, our sweater and outerwear business has doubled.
Back in March, I called my specialty store partners and told them to pay me when they can: they were so appreciative that virtually all paid me on time. We were lucky that in-stock business came back for fall: through GOBs and overcuts, we had extra fall sportswear inventory that we offered to our retailers and that sold out. And spring '21 bookings were better than we expected.
I also bought a menswear store: MK Clothing in Burlington, Vermont. Founded in 1977, Tom Pierce is my fabulous business partner and runs it day-to-day. It gives me a good testing ground for my own brand and insight into other great brands. Obviously, I believe strongly in independent specialty stores.
---
Paul Buckter and Andrew Weisbrot, Zanella
With new funding (Daytona) behind us, we can pick up where we left off when our four-way stretch tech pant took off. At $298 retail, this was the epitome of comfort in a proper dress pant. When we launched it in Sept 2019, guys weren't looking for beautiful wool dress pants so this tech pant was our savior. We stocked it in seven solids and several prints with a flannel effect. We added some technical outerwear, vests, rainwear, and a sustainability focus. We opened 50-60 new accounts based on this one pant. Today, we've not only added compelling product but we perfected the fabrics, fit, packaging and branding. As new CEO David Sweedler puts it, "If the market direction is one way, we want to go in the opposite direction. We want Zanella to represent what's unique, new, and unexpected in Italian-made luxury menswear."
What we learned from the pandemic: the importance of communicating, even overcommunicating, with our customers. Going forward, we'll continue to focus on servicing our accounts by providing social media content, and by enabling specialty stores to order from our inventory via a discount code on our website so they can buy at cost with free shipping. Although our direct-to-consumer business is small, it will be a focus in 2021. Our wholesale business at the moment is 60 percent department store (Nordstrom, Neiman Marcus, Bloomingdale's) and 40 percent specialty store but the growth will be in specialty stores.
---
Ron Rheingold, Weatherproof Vintage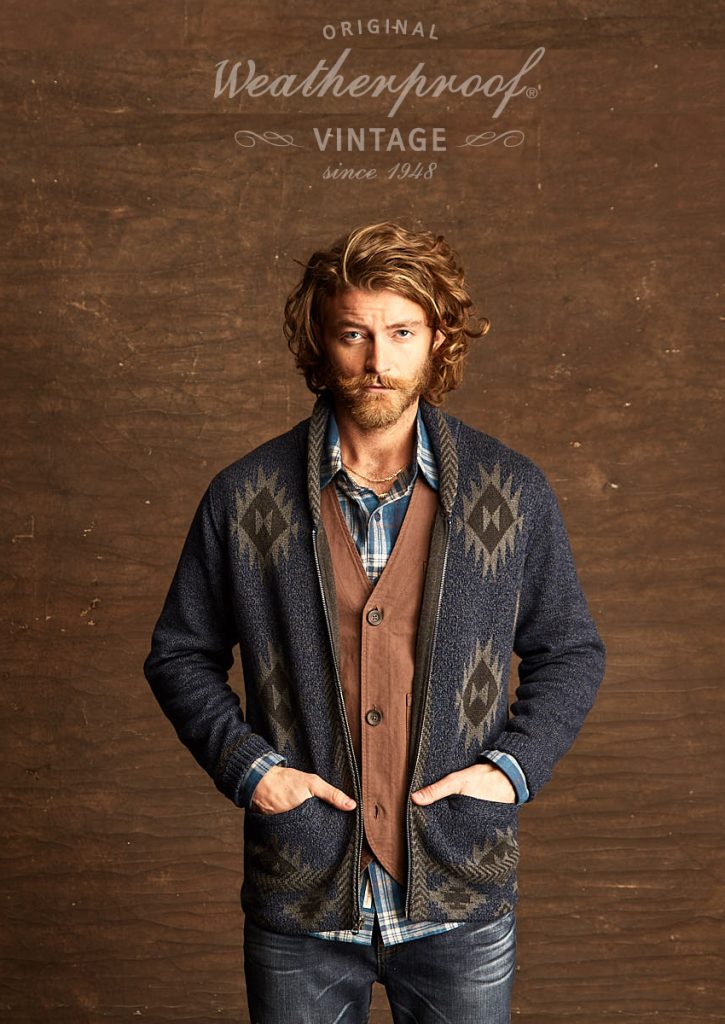 The way business is transacted is changing rapidly. Yes, the Pandemic has caused store closures and other setbacks. This partially remedied itself with strong e-commerce business and lots of creativity. Our online business has shown high double-digit increases over last year.
What we've learned: Today's consumer is very savvy and entirely understands the fashion/value equation. What's more, he's tired of "yesterday's" brands. Therefore, we continue to market Weatherpoof Vintage as a young fresh collection, creating quality, fashion-right product at great value. We pay much attention to detail and what we can add to—not subtract from– the product. Often, adding a quarter in detail nets an extra dollar to the bottom line.
---
Rian Gardiner, Triluxe
This pandemic has been a trying and humbling time, affecting people and businesses in different ways. It's taught us to have more patience and empathy for each other. Also, as much as we get caught up in the day-to-day grind of getting through this challenging time, we've pushed ourselves to look forward and think about the future.
At Triluxe, our business model involves brand-building and distribution, putting us in the middle between our retail clients and our brands. We've had to work more closely with our partners on both sides in order to ensure balance, equity and to move forward on a positive track. In terms of product, we're focused on innovative sportswear, key active items, and component dressing. As for marketing, we're launching targeted digital initiatives in North America to take consumer awareness of our brands to the next level.