CONOR MCGREGOR TEAMS UP WITH CUSTOM CLOTHIER DAVID AUGUST ON NEW LINE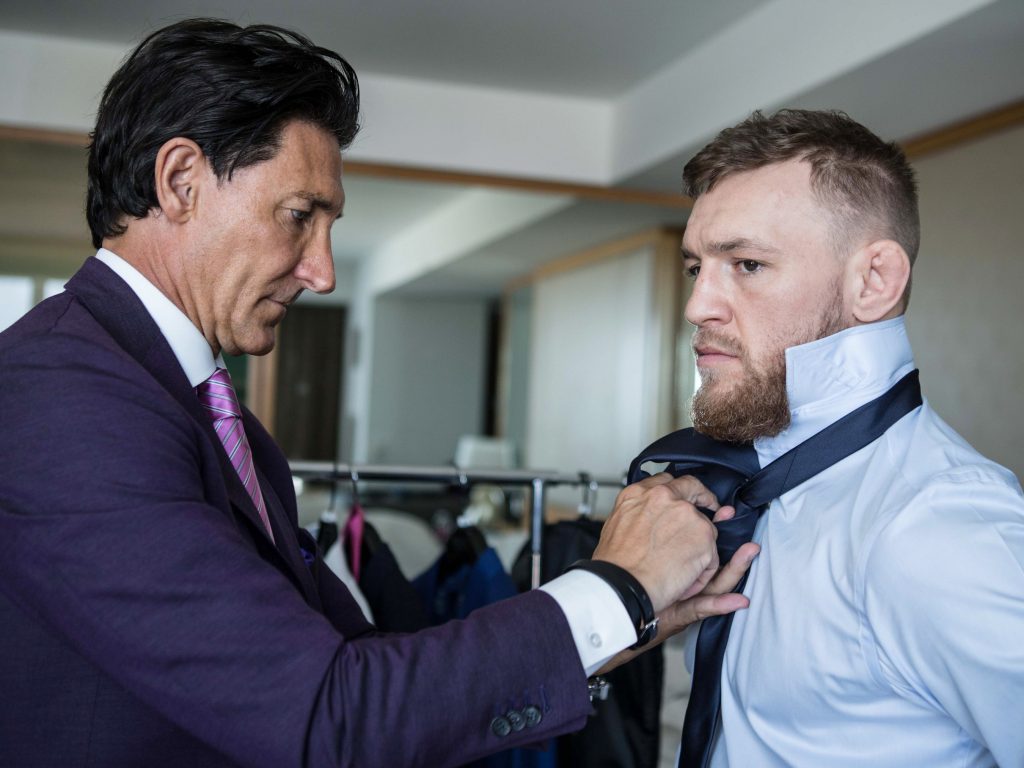 With only two days 'til the fight of the century, UFC Champion Conor McGregor has announced that he has partnered with custom clothing brand David August in creating August McGregor, a new menswear label offering complete modern suiting, sportswear and accessories inspired by McGregor's iconic style. The diffusion brand is the first ready-to-wear offering by the luxury designer and the first apparel venture by McGregor.
Suiting complete with shirts and accessories will start at $650 retail, with suits ranging from $500–$1,200. Designed and priced to appeal to millennials who follow McGregor's sartorial style, the premiere collection will consist of a minimum of 10 looks.
"Fashion is something that I am truly passionate about, and I am excited to share exactly that with my fans by giving them a chance to share my iconic looks," said McGregor. "David and I have worked together for more than a few years, and I am proud of the brand and signature styles we have created. We casually chatted about doing a line together but we finally got serious over the past several months. I know the public will love what lies ahead."
"In helping our celebrity and athletic clients use fashion as a platform to build their brand, I saw the potential to reach a wider audience for everyone involved," added David Heil, creative director and CEO for David August. "Our custom designs are expensive, so we now have a chance to engage someone younger. We will make this easy and affordable without sacrificing quality or fit. I want every guy to experience the same power and confidence as Conor does whenever he's wearing one of our suits."
August McGregor's spring/summer 2018 collection will be available to consumers at AugustMcGregor.com and better department stores in January.