CRAIG DELONGY PUTS HIS STAMP ON FLORIDA
While most independent retailers of the baby boom generation are closing or selling stores as they approach retirement, Craig DeLongy of John Craig Clothiers has gone from one door to nine. Here, we talk with him about his journey and how to compete in these turbulent times.
Q: How did you first get involved in retailing?
A: I was one of the original guys who started Champs Sporting Goods back in the 1970s.  I owned my first store at the young age of 26 and remained in that industry for 20 years.
Q: So how did John Craig come about and how have you grown to multiple doors?
A: It was never my intention to have this many stores.  Opportunity seems to present itself when you're not looking for it. We've been lucky to get offered some prime locations in sought-after places where people like to live or vacation.  When we select a new location, we try to choose places that are underserved in the men's specialty business. An exception to this is Waterside Shops in Naples where we are competing with Saks and Nordstrom.  I find this to be a healthy challenge.  However, one thing is certain: this business would not be where it is today without the help of my daughter, Blair.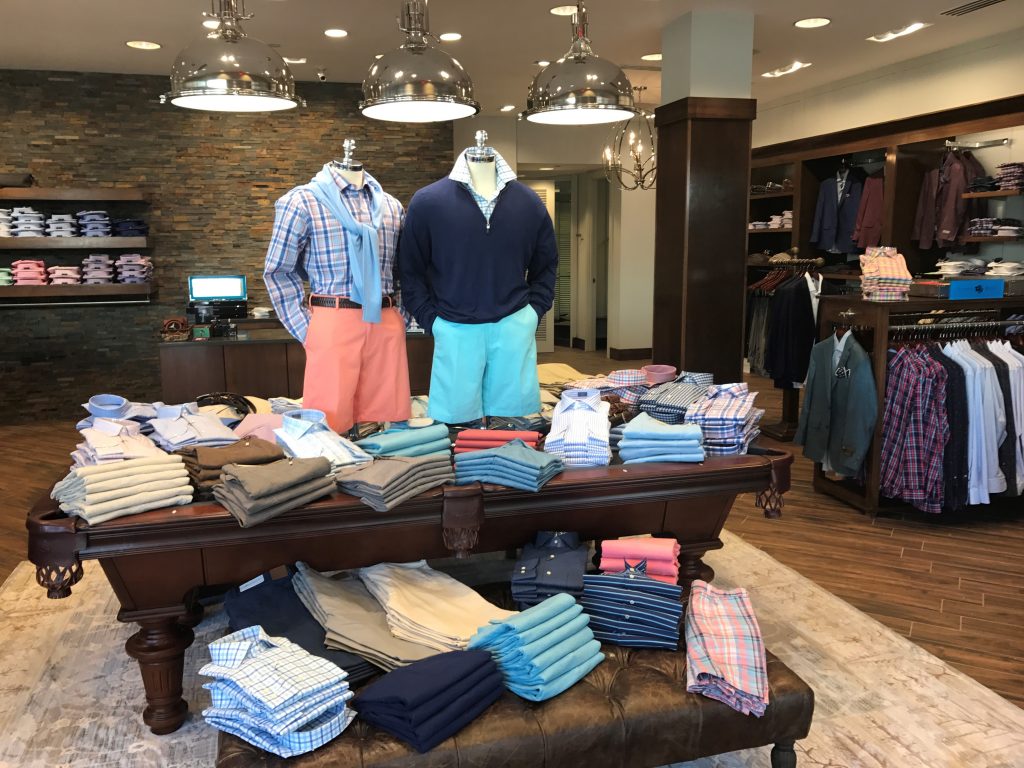 Q: What have been your key challenges along the way?
A: Unfortunately, the word patience has not been part of my vocabulary.  I fully expected business in several of the stores to take off quicker than it did.  I had forgotten how long it took to make some of my early stores successful. Working with Lee Moore from the Shaw Group and Steve Pruitt from Black's Retail helped us define a clear path to success and profits. Of course, inventory is always a big challenge in any business. We are constantly transferring goods from store to store to save on markdowns and increase our maintained margin.
Q: How do you deal with staffing in a multi-store situation?
A: We are very fortunate to have incredible people at each location.  Referrals from the industry and word of mouth are our best modes of recruiting.  In addition to being very qualified, our managers are given the freedom to make decisions on a day-to-day basis that helps them run their stores.  Blair has a conference call with all of our managers every Tuesday morning to discuss a wide range of topics.
One of our best hires came last year with the addition of a made-to-measure specialist from Chicago.  Tanweer Jamal is our Director of Clothing and conducts both trunks show and training seminars at all of our stores.
Q: Are your sellers on commission?
A: Everyone is on some level of commission.  Also, there are opportunities for bonuses and spiffs every month. We also have many contests, and track upt's (units per transactions), a very important number for our sales people.
Q: What are your key brands and what's selling best these days?
A: Comfort is hot right now.  Whether it's performance garments or soft knit five-pocket pants worn with long sleeve wovens, it's all about comfortable sportswear. With the exception of made to measure and sportcoats, the clothing and furnishings categories have been struggling of late.
Our biggest volume brands are Peter Millar, Samuelsohn, Canali, Eton and Salvatore Ferragamo. With multiple stores, we continue to partner up with reliable sources for private label, but as excited as we are about this opportunity, we know certain classifications depend on certain brands.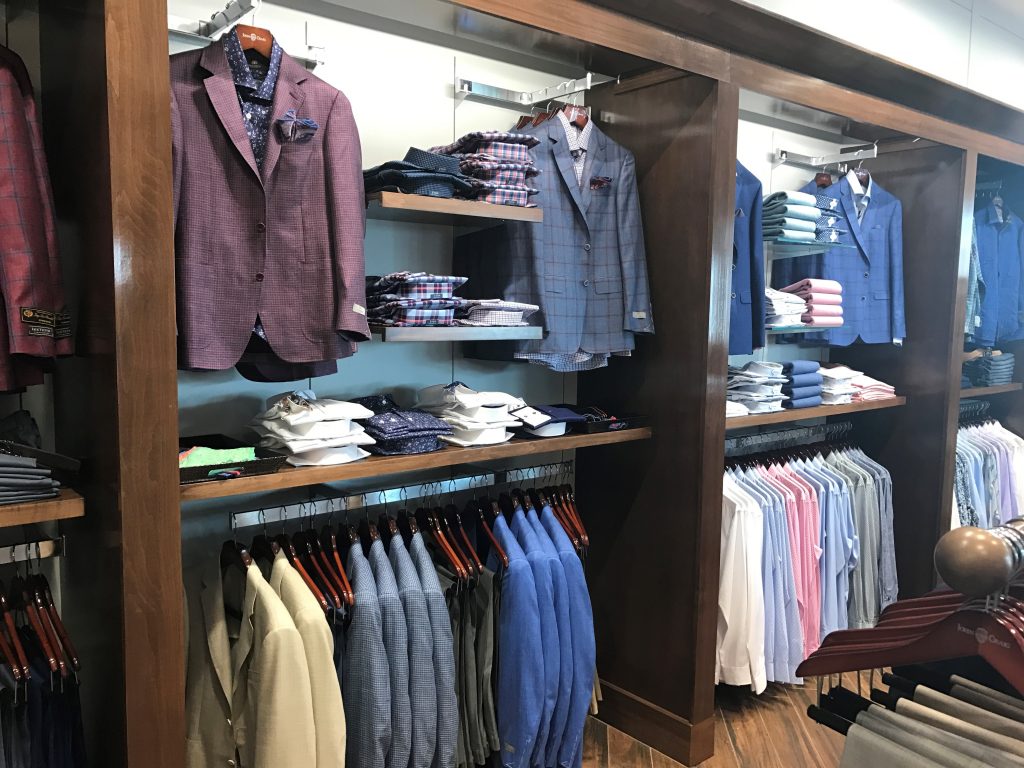 Q: How can independents best compete with online, off-price and vendors going direct.
A: We can offer something that a computer cannot–we can offer an experience.  Many men in today's world do not want to buy clothes online. They need to feel it, see it, and most importantly–receive guidance on how to wear it!
Q: What's next for John Craig?  For you personally?
A: We've grown so much in the last 10 years that now we really want to perfect our brand and focus on the stores we have.  We have some beautiful stores in some of the best locations in Florida, so now is the time to make sure every store has the correct brand mix, training and visual presentation.
For me personally, traveling to all the stores is a working vacation. I enjoy fishing in Naples and playing golf everywhere else when I have the time. Retirement was never a thought until I read last week that Tim Ryan and Glen Taylor had retired.  My guess is they'll both come to Florida and spend some time with me!
Q: What advice would you give a young person starting out in this business and what would you do differently if you could go back?
A: If you have a passion for this business and then temper that passion with patience, it will come. Realize that many of the things you learn come from everyday interactions; these lessons take time to accumulate and resonate. What would I do differently?  I'm too old to look back, but still young enough to make the future better for my family and my associates. So that's my focus.