CUBAVERA UNVEILS RESORT 2018 AND NEW ARTIST PRINT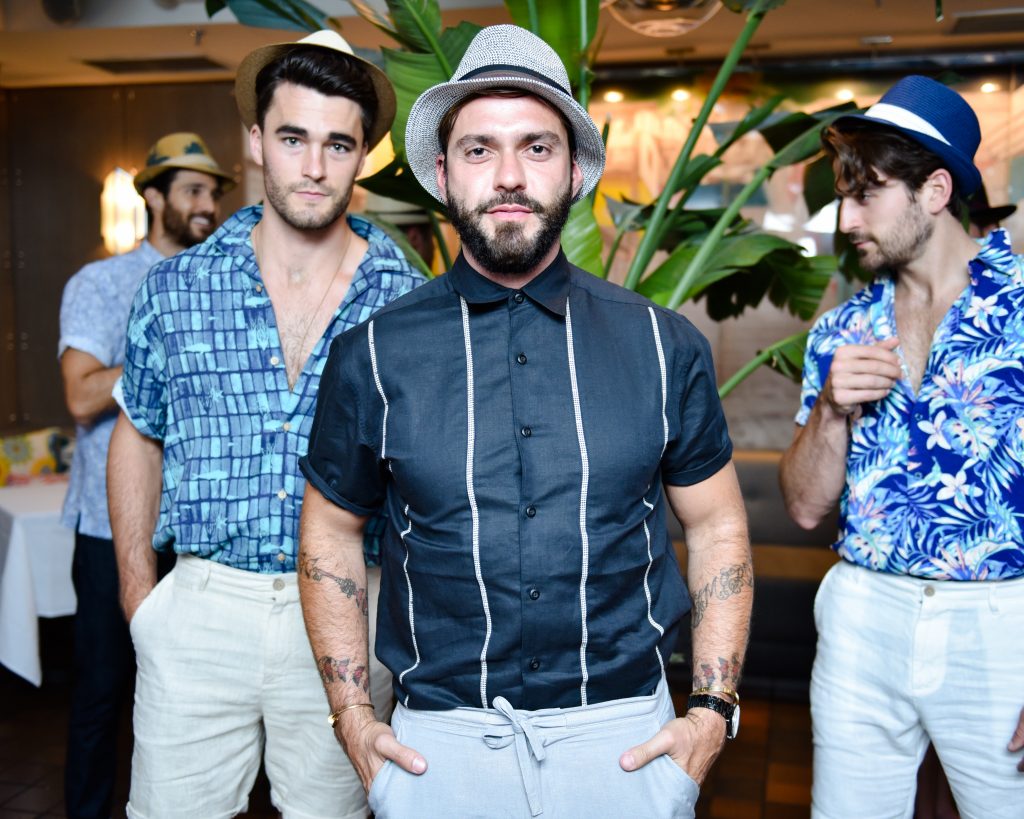 On Tuesday evening, June 6, Cuban menswear brand Cubavera hosted a press dinner in New York to preview its newest resort 2018 collection and to celebrate evolution of the Cuban Shirt with a new artist collaboration. The event took place at the iconic Victor's Café, a Cuban restaurant in NYC, and featured a collaboration with celebrated Cuban guest artist Oscar Matienzo, whose vibrant prints refresh the traditional Cuban linen shirt with new life.
The dinner provided a special preview of the brand's newest resort collection before it hits stores and online. Now that Cuba has been launched into current global eye and new economic growth, Cubavera is working with local artists to embody the changing and quickly modernizing spirit of the Cuban people, all while staying true to the colorful and rich history of the nation. With the rest of the world, and particularly Americans experiencing Cuba for the first time, the local palate is becoming more international, having a direct impact on artists in the area.
Cuban artist Oscar Matienzo takes on the traditional Cuban guayabera shirt and gives it his personal update to emulate modern Cuban life. This curated collection of Cuban prints gives the world a taste of what it is like to be a native in such a vibrant country. His designs draw reference from old Cuban folklore, and the extroverted nature of the Cuban people themselves, evoking their essence in print form. Matienzo achieves this with a subtitle hand, enabling these Cubavera designs to be fully transitional from day to evening.