DAVID YURMAN OPENS EXPANDED SHOP IN DALLAS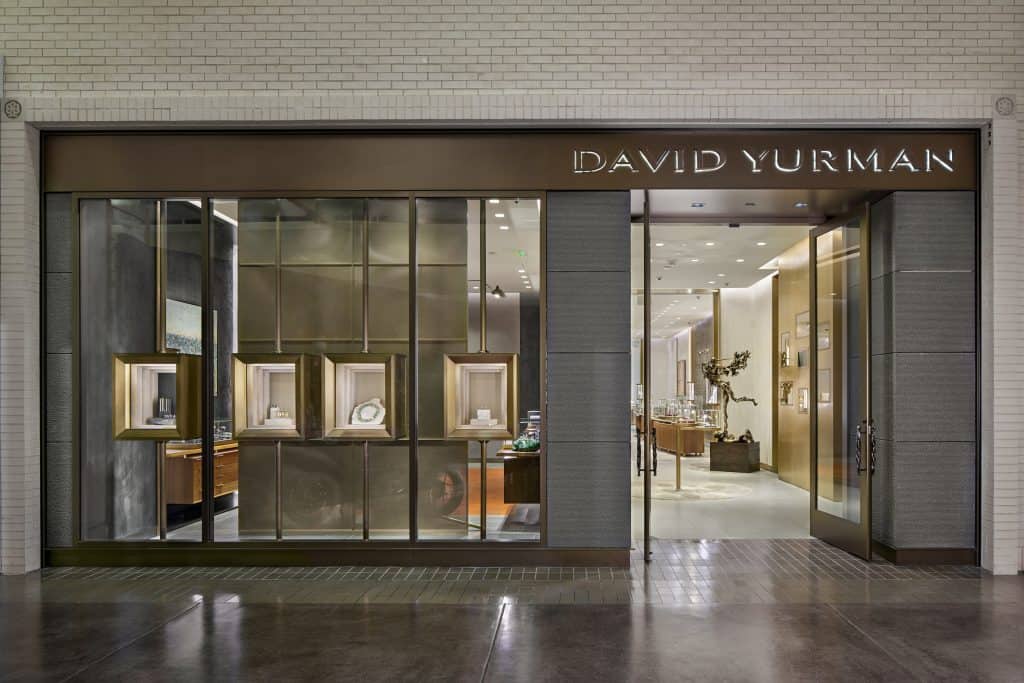 American jewelry designer David Yurman has opened a new and expanded boutique in Dallas' luxury shopping destination NorthPark Center.
Designed by David and Sybil Yurman, the boutique reflects the brand's aesthetic and the family's unique artistic expression. The entrance lobby features a heritage wall that visually narrates the Yurmans' journey from art to jewelry with examples of David's early sculptures and wearable art pieces alongside more current designs.
The new boutique will nearly double in size to 3,450 square-feet, second in size only to Madison Avenue's Townhouse boutique, and is located in a prime corner of the mall with two interior facades and one exterior façade facing the mall valet entrance. The interior is inspired by the colors of the brand's most iconic gemstones and the hues in Sybil Yurman's paintings hung throughout the space. These subtle shades were introduced sparingly in the boutique through the use of rich fabric upholstery covering various vintage and custom-made furnishings.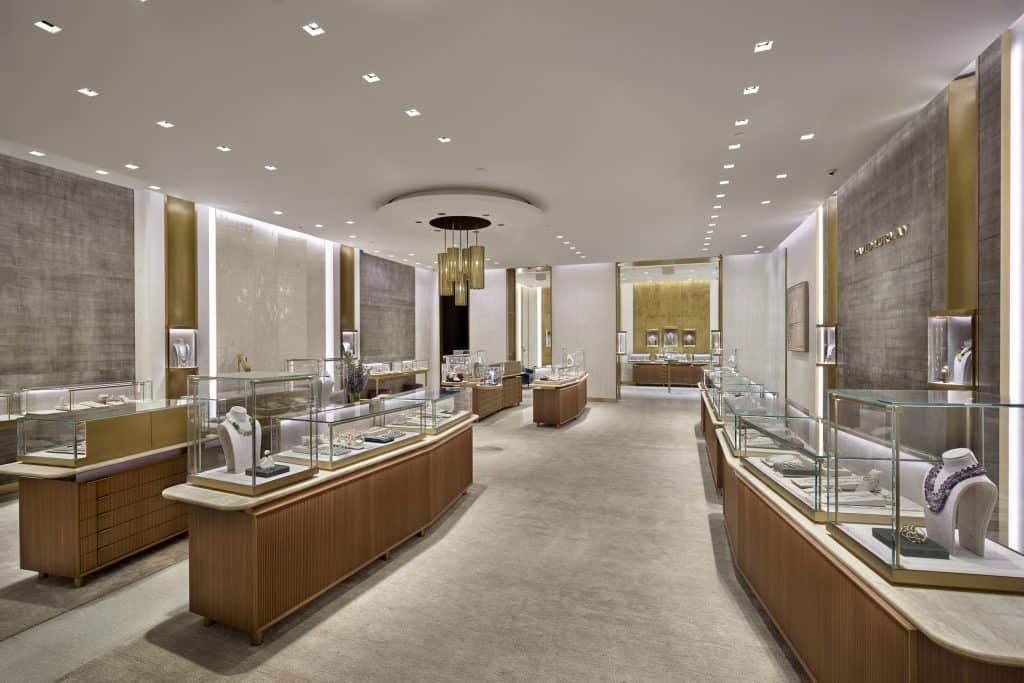 The expansive main sales area includes a white gold leaf decorative panel featuring a hand applied pattern of the Texas State Flower, the Bluebonnet, a seating area with jewel-toned fabrics, our cluster display fixture and an array of custom decorative pendant light fixtures.
The space comprises a combination of unique design materials including American walnut, antique brass, travertine, and artisan plasters. Other distinct features include a men's jewelry area and a private salon serving as a destination to discover David Yurman Wedding and High Jewelry collections. The men's area has a distinctly masculine feel created through the use of darker materials and found objects. Vintage furniture and decorative elements alongside simple, natural materials are a nod to chief creative officer Evan Yurman's creative workspace and men's showroom, Noumenon, in New York.