SPONSORED CONTENT: TOP TEN REASONS FOR RETAILERS TO SHOP LIVERPOOL FOR FALL '22

There are denim brands and then there are great denim brands. Let us tell you why Liverpool is one of the greats.
1. Prices that sell! At MSRPs' of $109 to $119, retailers get markups of at least 61 percent. The average Liverpool shopper buys in multiples, especially the premium denim guy. We challenge you to compare Liverpool's quality and style with brands retailing for twice the price!
2. Best-fitting jean: You won't find a better, more consistent, and comfortable fit anywhere. Consumers can fit their size across all models, which drives repeat business. Denims are all made from premium fabrics and have excellent shape retention and recovery.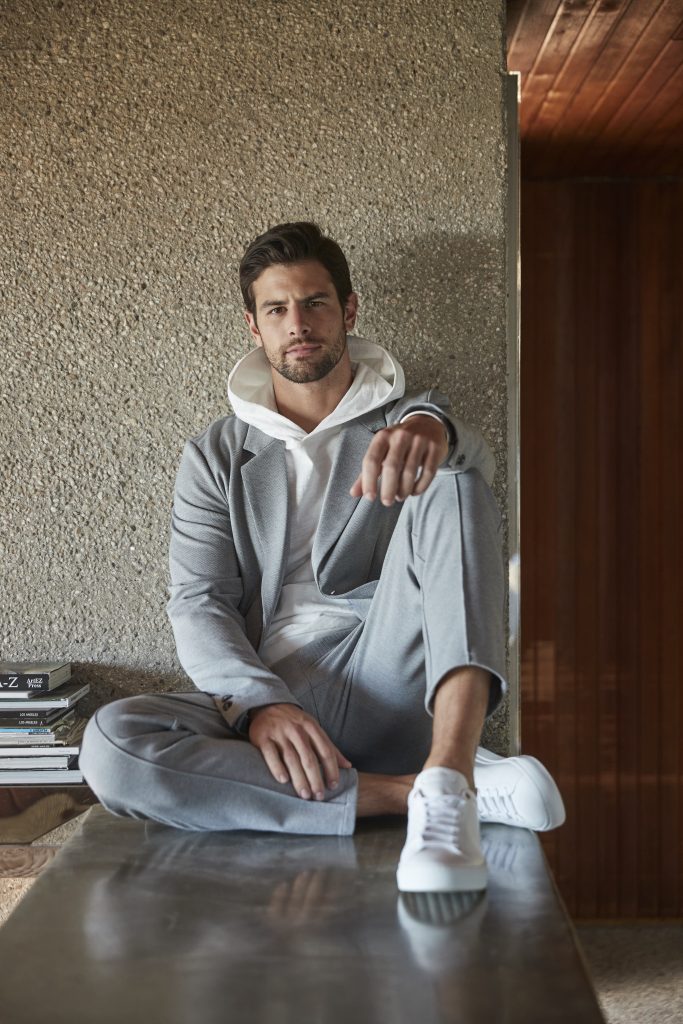 3. Size Matters: All bottoms are available in waist sizes 28-42 including odds, and inseam sizes 30, 32, and 34, making for a perfect, balanced fit without alterations.
4. Customer Service to the Max: Questionable buyer selection? For whatever reason, if you're not seeing the sell-throughs you expected, Liverpool takes back and/or exchanges goods to mitigate retailer markdowns. Check out their New Store Guarantee.
5. In-Stock Basics that Stay in Stock: New replenishment programs are available in both denims and twills, in both their modern straight and relaxed straight fits.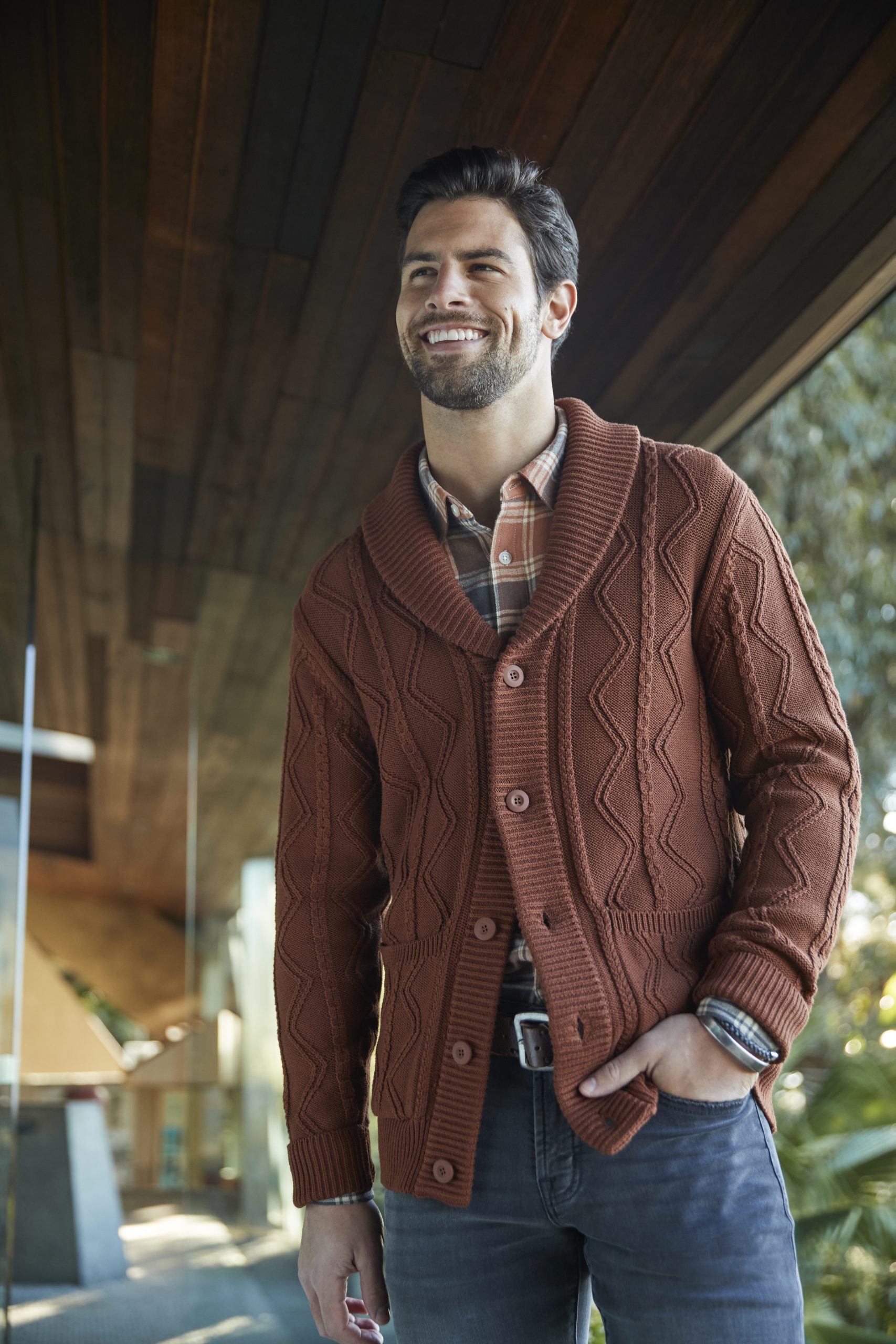 6. Fashion Innovation: Liverpool believes in "the power of new." In addition to classic five-pockets, you'll find seasonal styles including looser fits, an ankle "sneaker" jean, great shorts, and numerous on-trend models. Fabric innovation has also broadened the selection to include knit travel suit separates, their "At Ease" modern workwear, joggers, and tech styles. For Fall 2022, they've furthered their offering towards more of a lifestyle approach. This includes expanding their modern sweater knits ($98-$119 retails), and adding on-trend jackets, overshirts, casual woven shirts and more.
7. Strictly Sustainable: Liverpool continues to expand on its sustainable denim offering, utilizing blends of BCI certified organic cotton, with synthetic yarns made of recycled plastic such as Repreve and Ciclo, and Ozone washing that uses minimal water and recycles the excess. They use vegetable dyes, laser sanding, and biodegradable trims. Their company goal is to be 100 percent sustainable in denim within the next few years.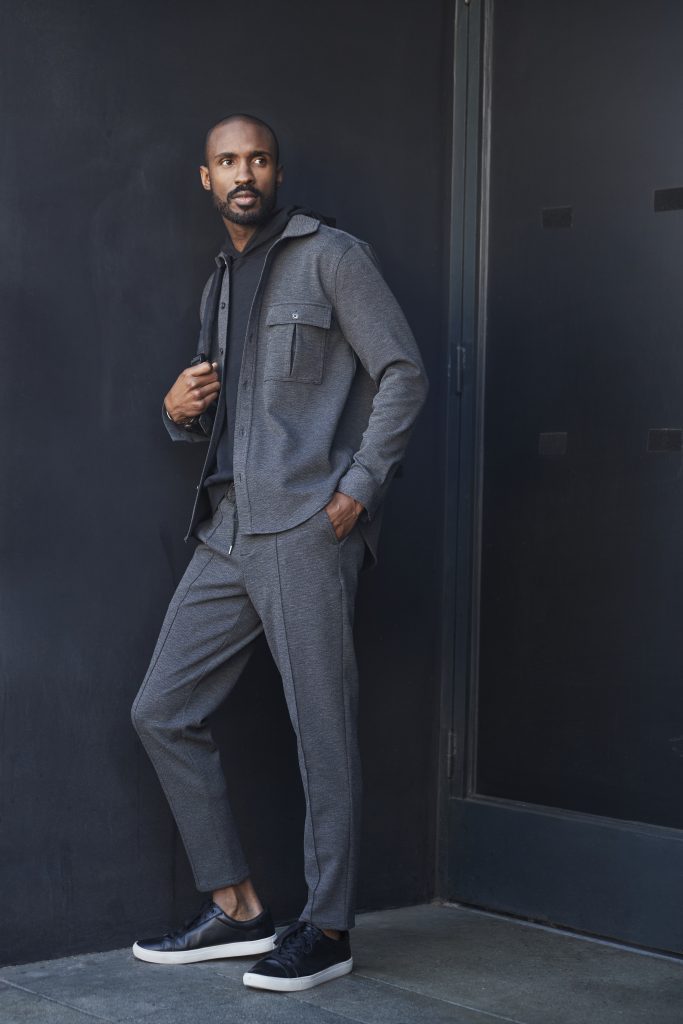 8. Powerful partnerships: Who else offers their retail partners a referral service worth up to a $1000? For every recommended retailer (up to four) who places an order and is shipped, the referring merchant gets $250 credit towards an open invoice.
9. Beyond Partnerships: During the onset of Covid, Liverpool sent out "stimulus" checks to retailers of up to $2500 (depending on business volume) to use toward purchasing Liverpool product. As one might imagine, many recipient retailers were floored by this gesture.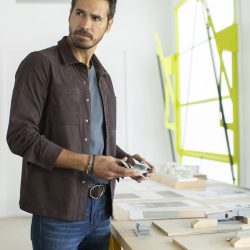 10. Great People! Is there anyone better to do business with than Mark D'Angelo and his incredible team: Gabby Jankowsky, Brian Perez, Danelle Weaver, and Ryan Hurley. Upbeat, honest, caring, with a unique ability to listen to retailer needs and find a way, the Liverpool crew makes business a pleasure. In an era of many headwinds, working with genuinely nice people makes all the difference.
Check out Liverpool's fabulous fall '22 fashion at Chicago Collective booth 10081, Charlotte Suite 637, NW Buyers booth M35, and Cala Men's Trend Show (booth tba).