DESIGNERS SHARE THEIR INSPIRATIONS FOR SPRING 2019 AHEAD OF NYFW: MEN'S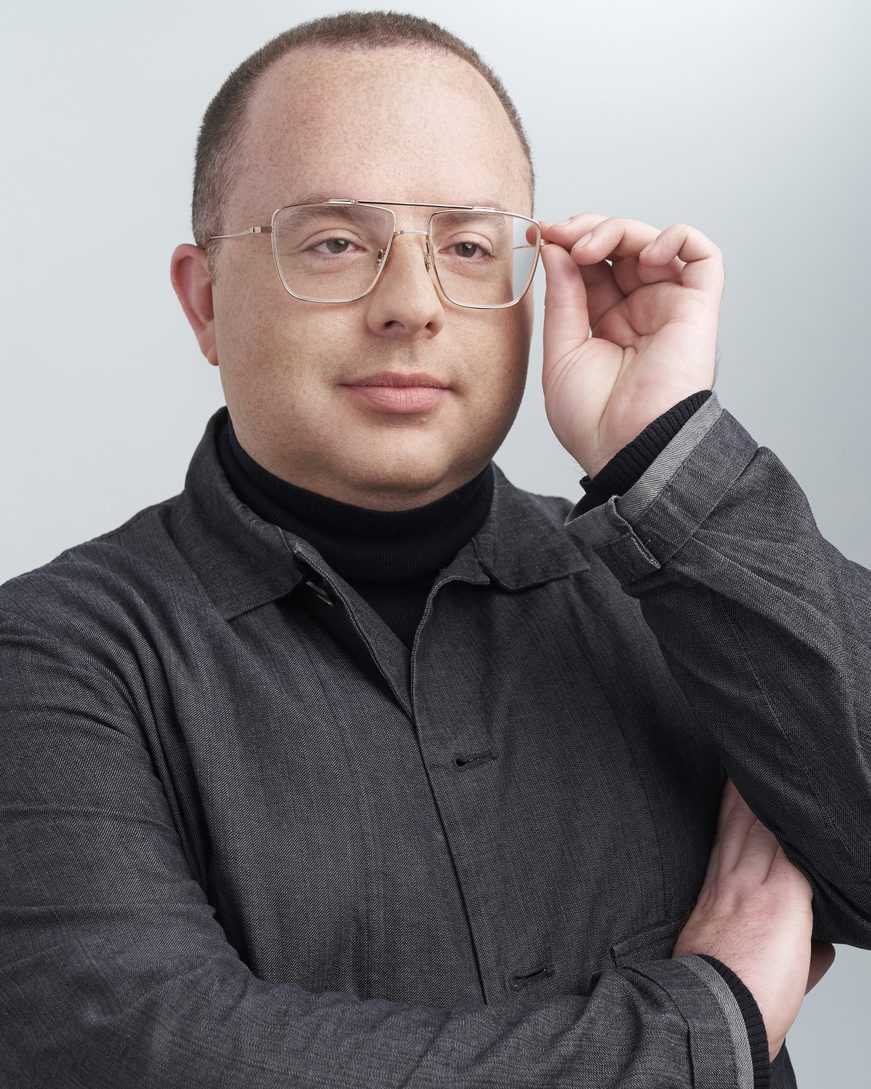 ALESSANDRO TRINCONE
"Avvolgimi encloses a personal journey which begins by discovering ourselves and ends with the free resolute choice of self-expression. This collection embodies the power within us, it celebrates life and people who find the courage to be themselves at any cost, breaching the tedious sexual standards and gender roles."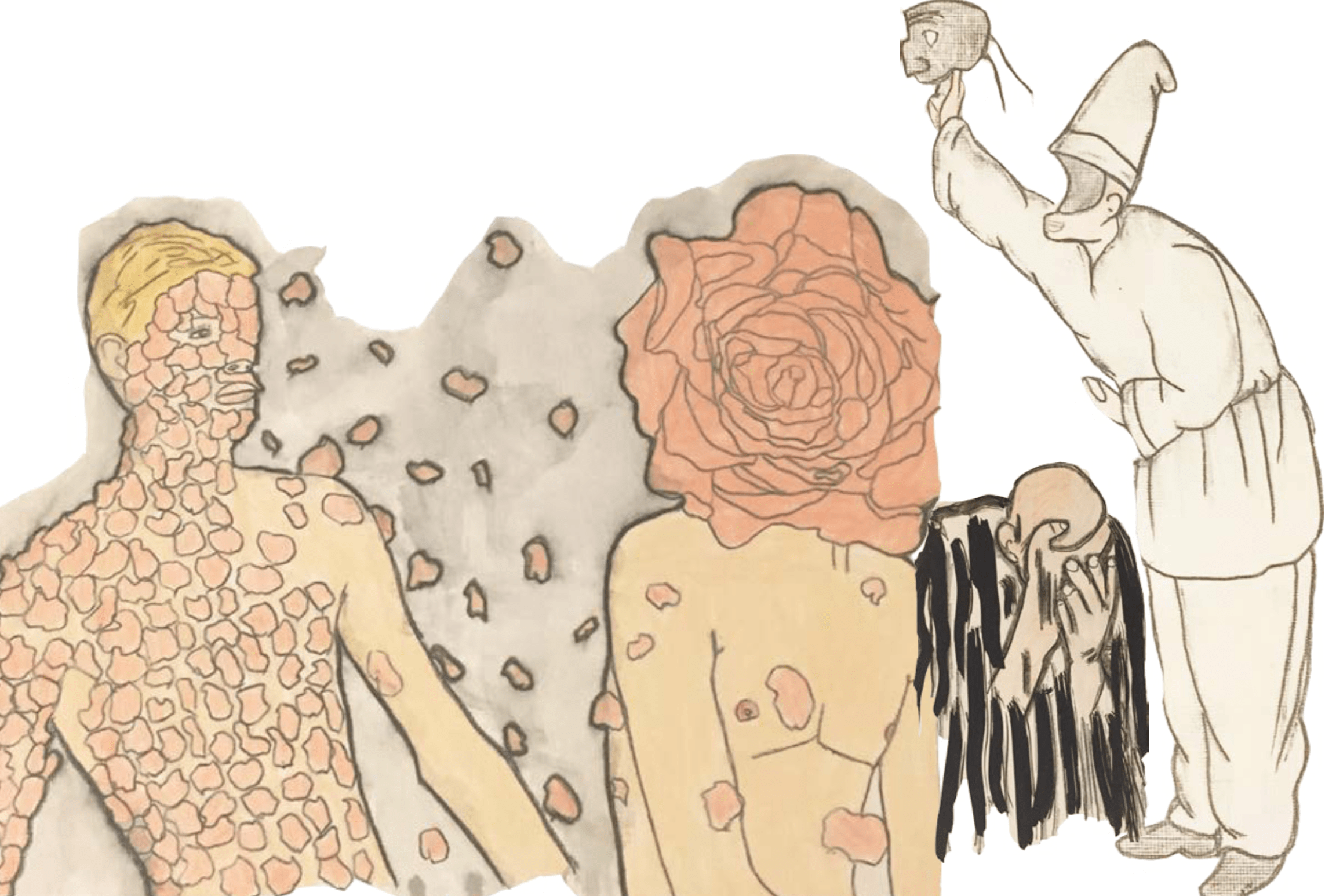 ---
DAVID HART
"The Spring '19 collection is inspired by the Watergate scandal and features oversized 1970s proportions, KNOLL interior inspired color palettes, and embroideries by Céleste Mogador."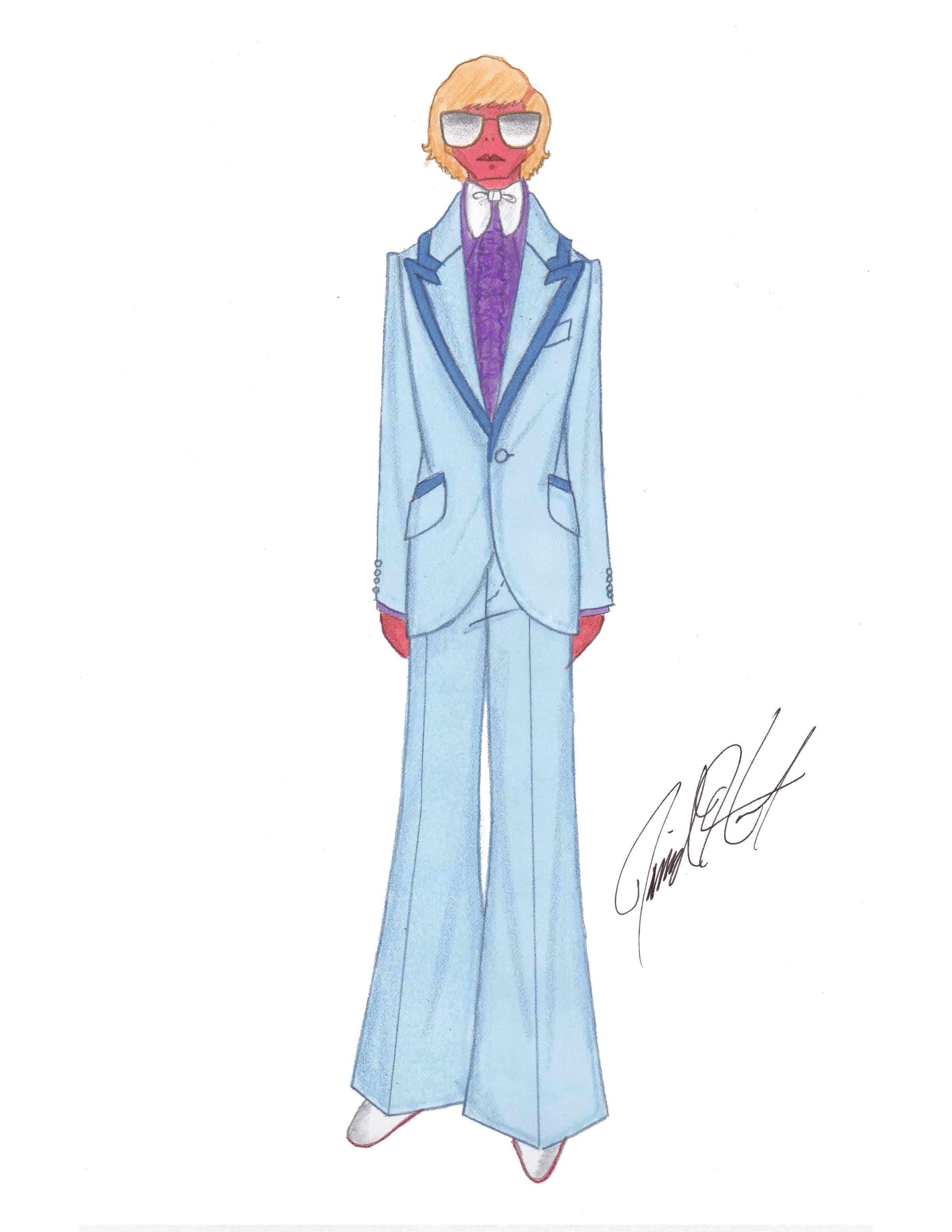 ---
DYNE
"In our spring/summer '19 collection entitled 'Future Nomad', we wanted to highlight Portland, Oregon, the home base of DYNE. Paying homage to the beautiful yet rugged landscapes of the Pacific Northwest. DYNE's connection is not only to the modern technological world but also to the natural world in which we all must coexist." – Christopher Bevans, designer.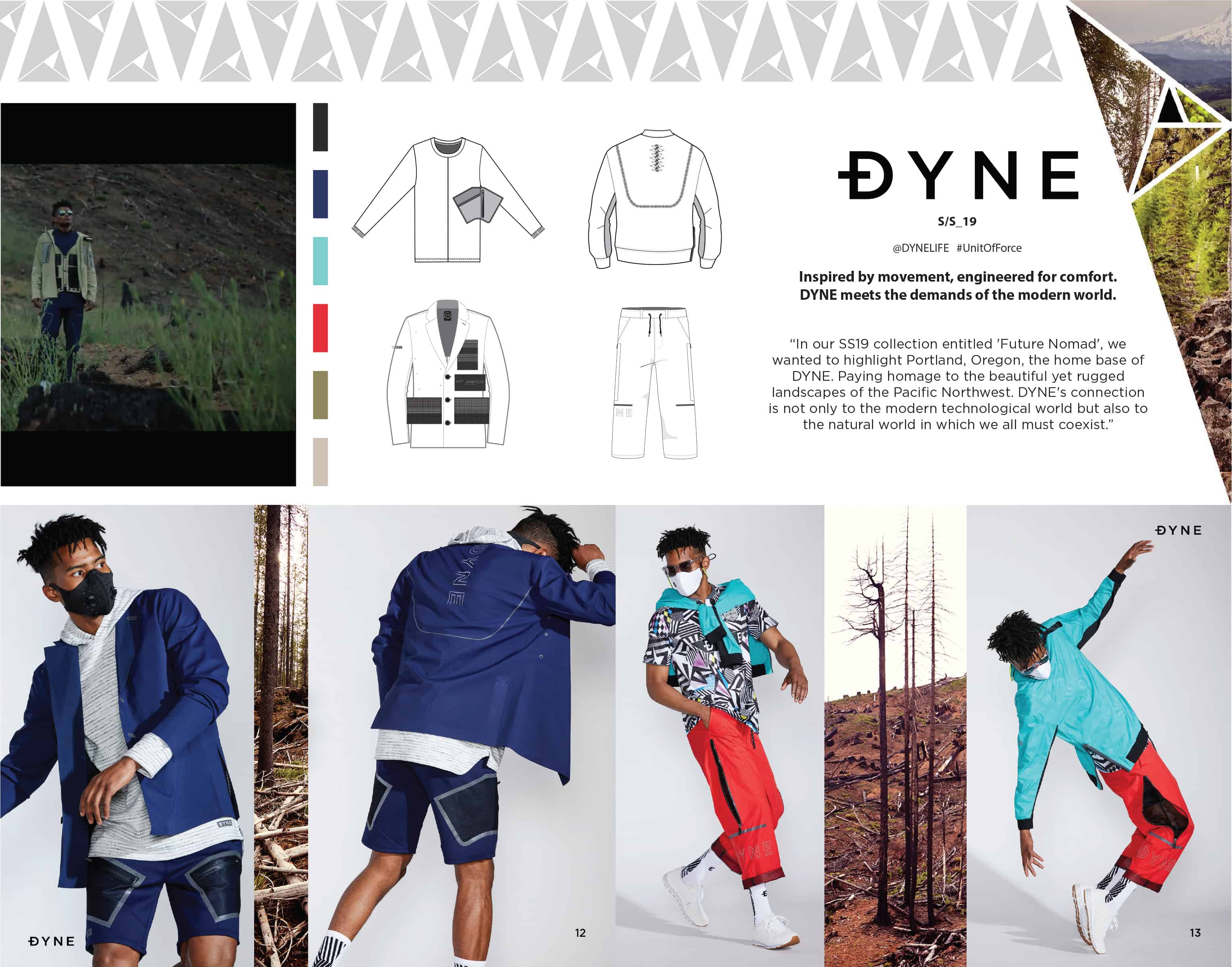 ---
FENG CHEN WANG
"My Half."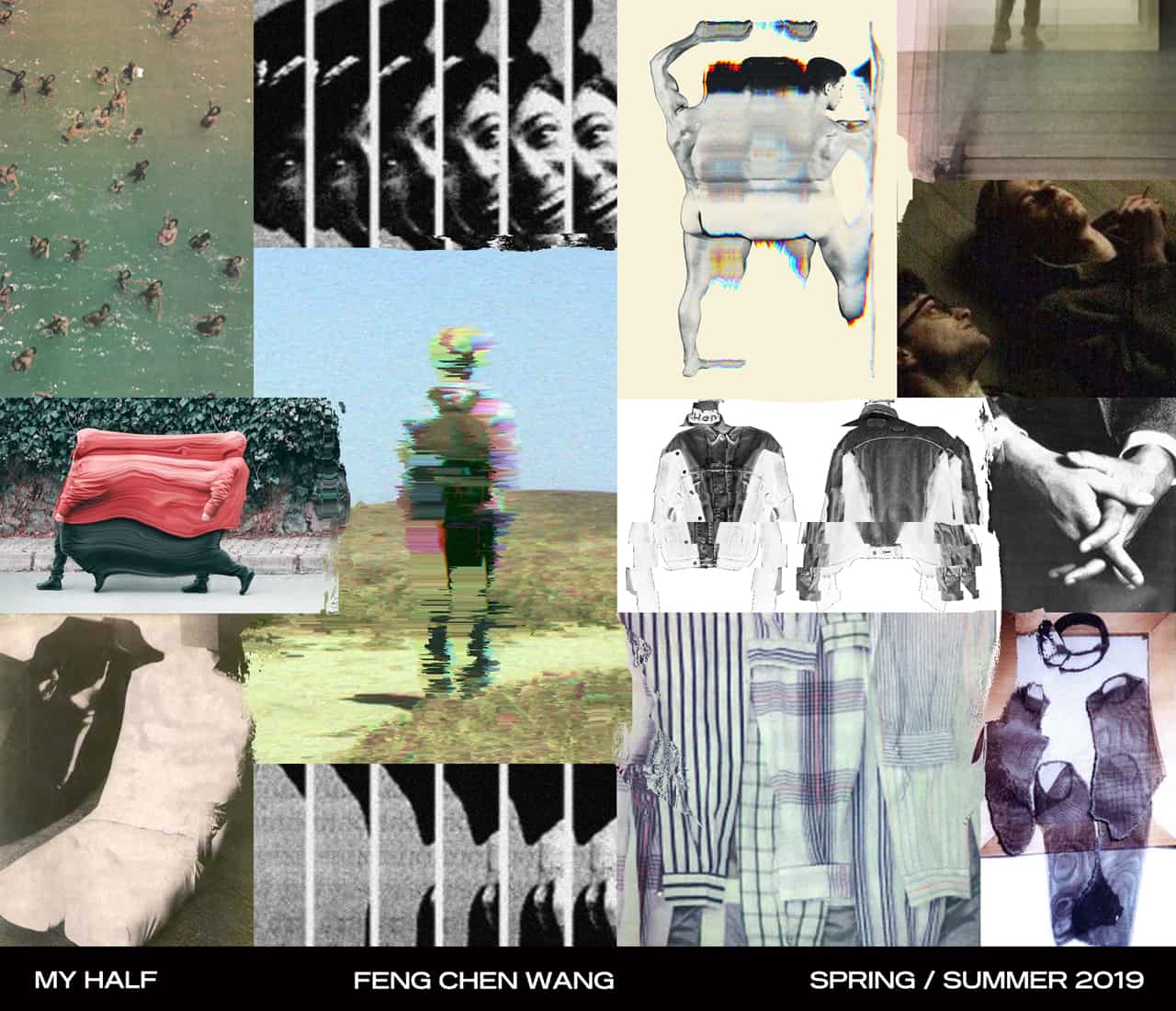 ---
HECHO
"The collection references Gio Ponti's collaborative objects, photographs of Villa Malaparte by Roberto Lombardi, the Instagram account @mechrissmith, Manuel Solano's acrylic-on-paper portraits, the iconic style of Mick Jagger, Stephen Tennant as photographed by Cecil Beaton, and Diana Vreeland's New York apartment." – Jack Miner, designer.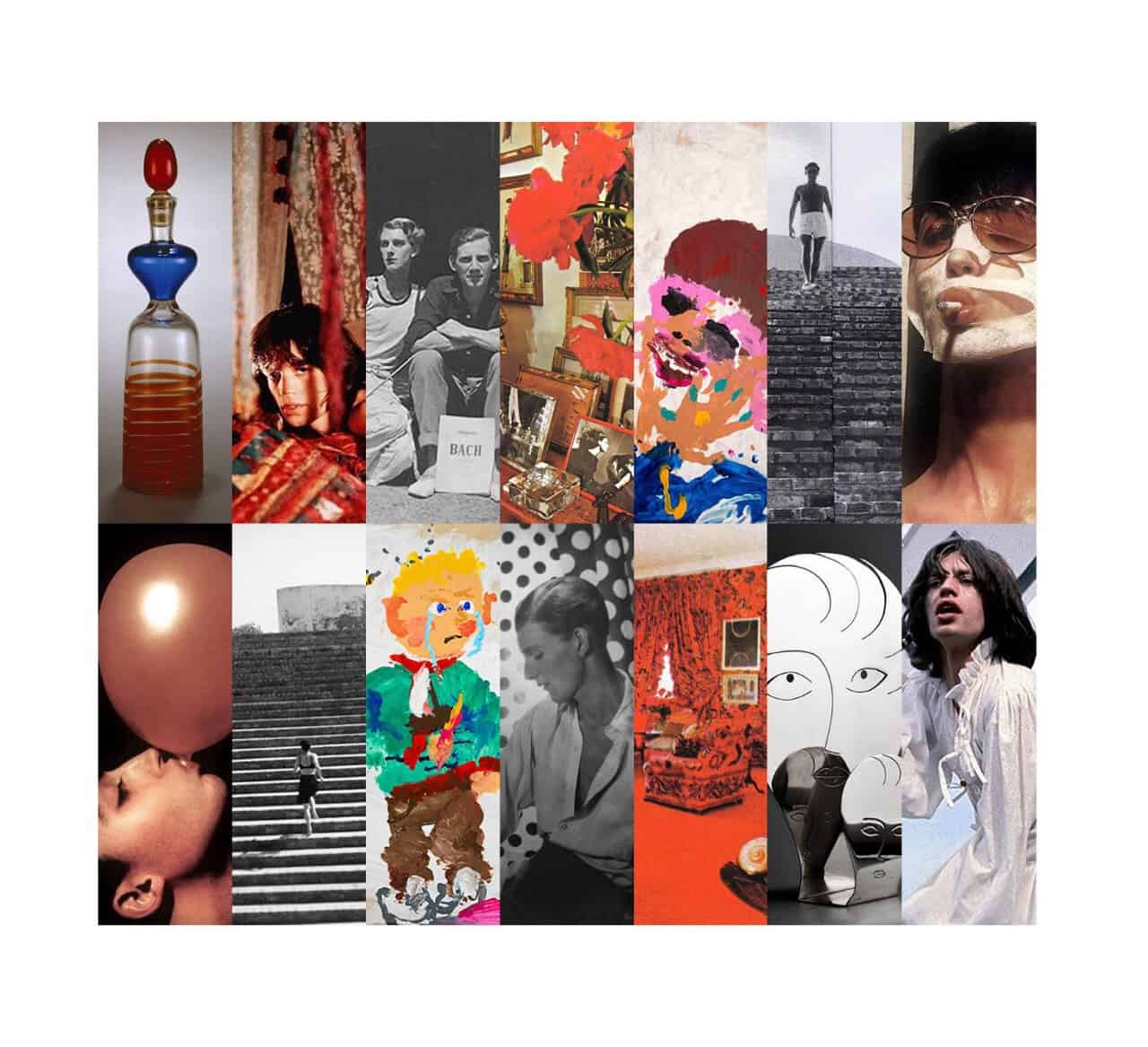 ---
KRAMMER & STOUDT
"'8 Days in Japan.' The spring/summer '19 collection was inspired by Designer Mike Rubin's first visit to Japan this past spring. The intersection of peaceful contemplation with the organized chaos of Tokyo, and a lifelong appreciation of the illustrative work of the Japanese artist Hokusai, informed the design process." – Mike Rubin, designer.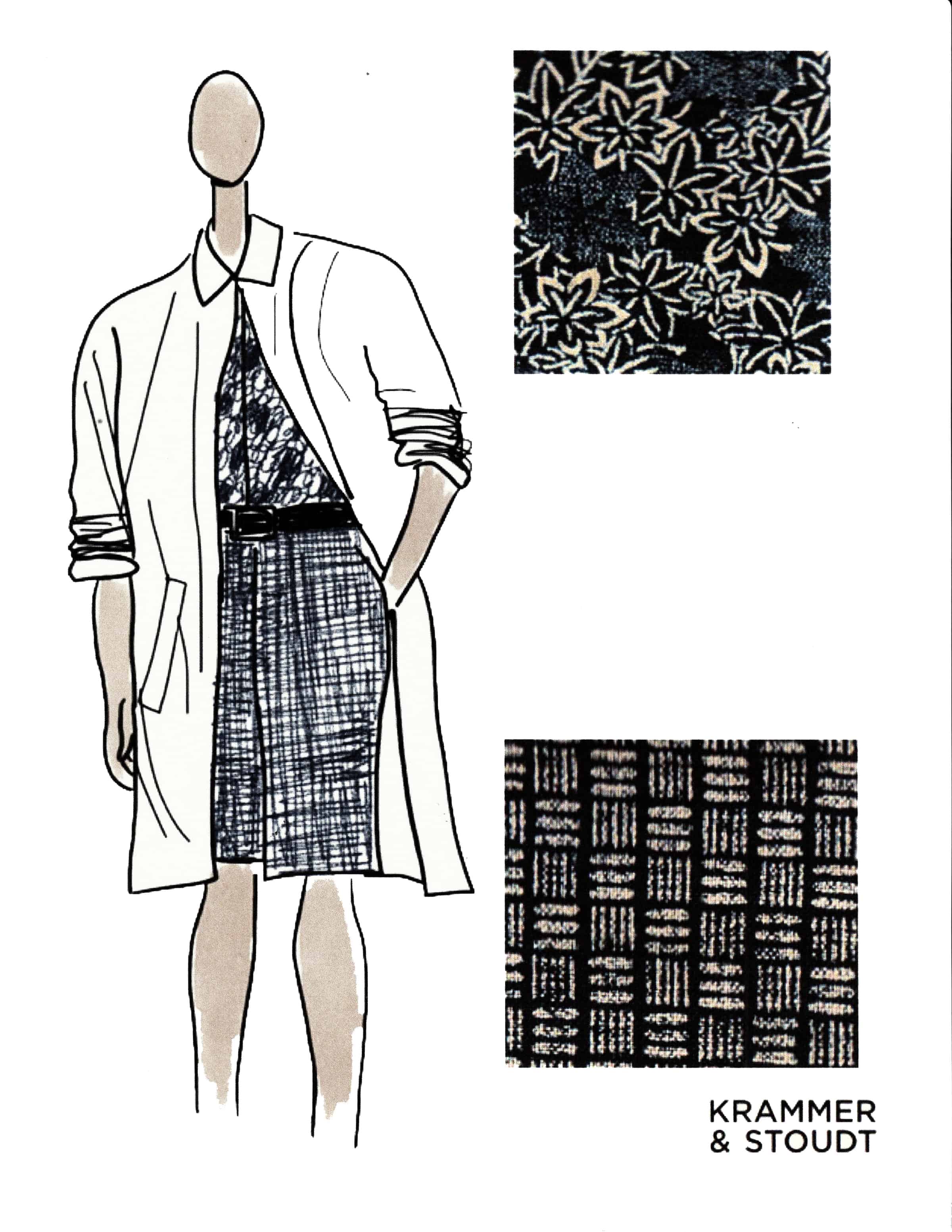 ---
LINDER
"A drawing of my great-great grandmother's scrapbook—dogs are a source of companionship to humans and often supplement love, support, and the need to feel understood and cared for. The collection deals with homosexual romance and the desire for deep connection and companionship between men." – Kirk Millar, menswear creative director.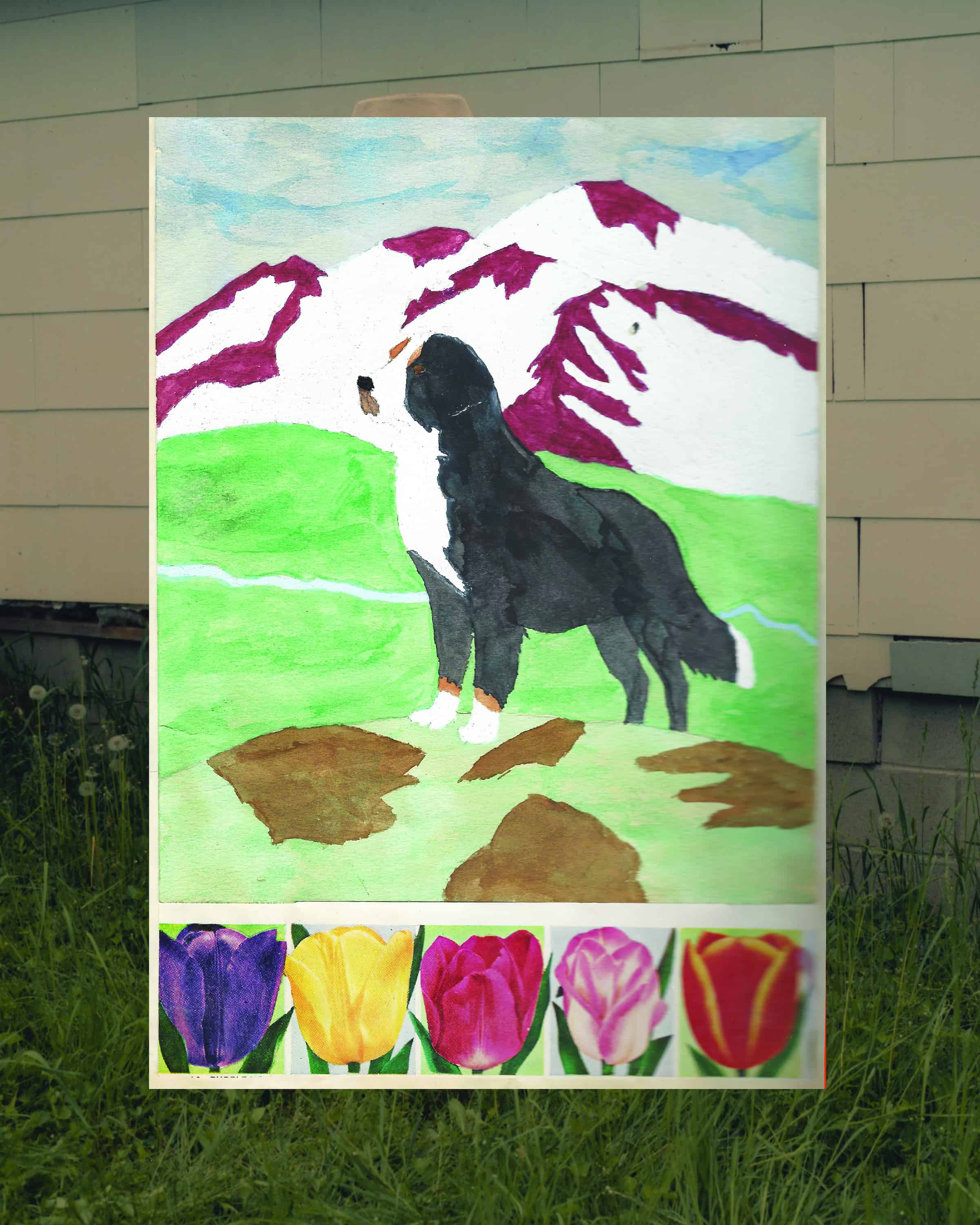 ---
NICK GRAHAM
"'1969' is a collection inspired by the 50th anniversary of both the first landing on the moon by Apollo 11 and Woodstock, events that still affect popular culture."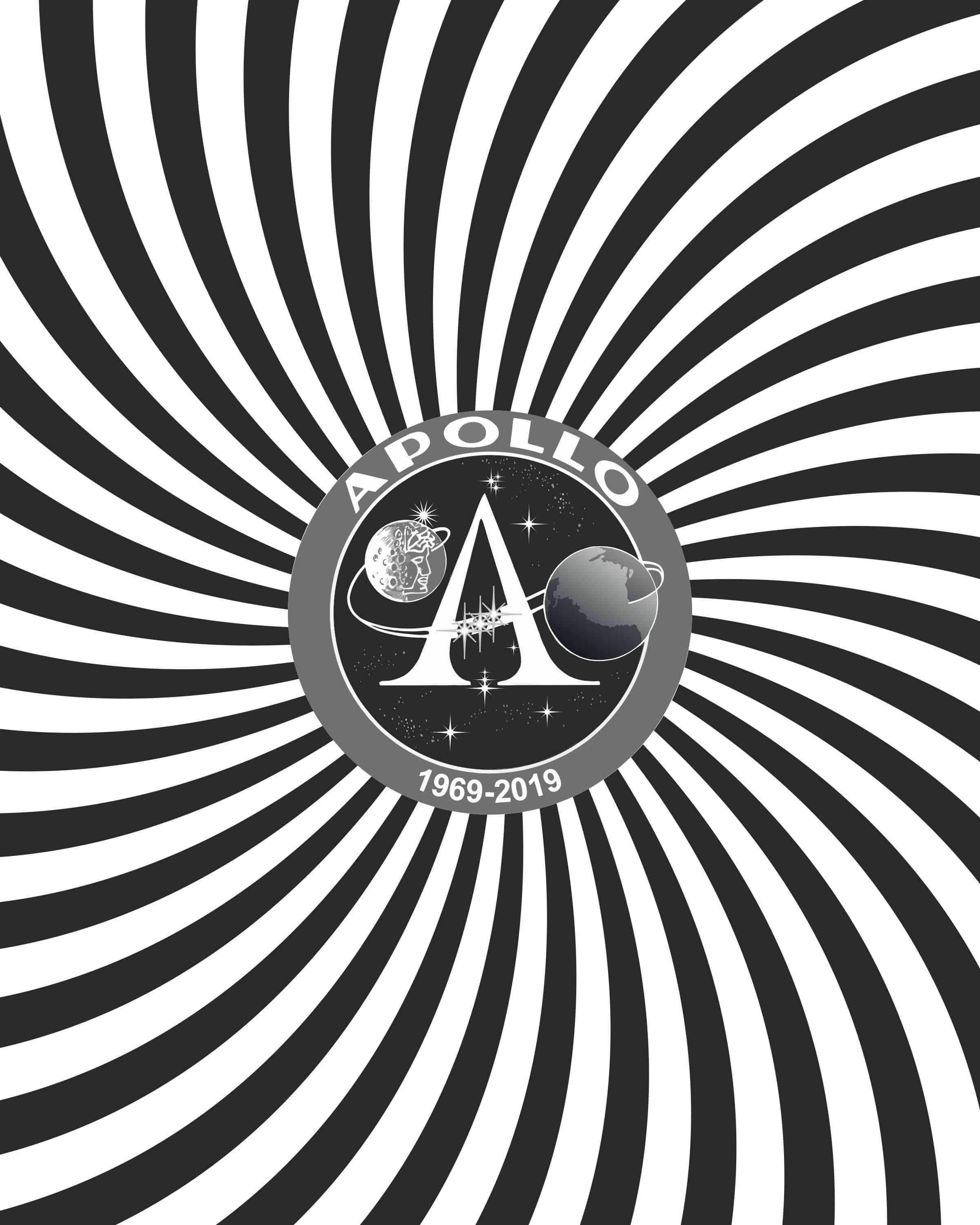 ---
PARKE & RONEN
"The spring/summer 2019 collection draws its inspiration from the inimitable natural beauty of the Malibu landscape, combined with the synthetic beauty of L.A. culture as imagined during its over-the-top 80's heyday. We're picturing the cool-kid skater boy meets the preening peacock from Muscle Beach, with a healthy dose of the Hollywood hustler's bravado thrown on top. In other words, a fantasy world where you could never look too fit or too tan, where ten-hour pool parties would spill over into late night romps on the beach. This season we are creating an intentionally escapist vision, as seen through the rose-tinted glasses we all need to put on from time to time, about a moment when the only fight was for your right to party." – Parke Lutter and Ronen Jehezkel, designers.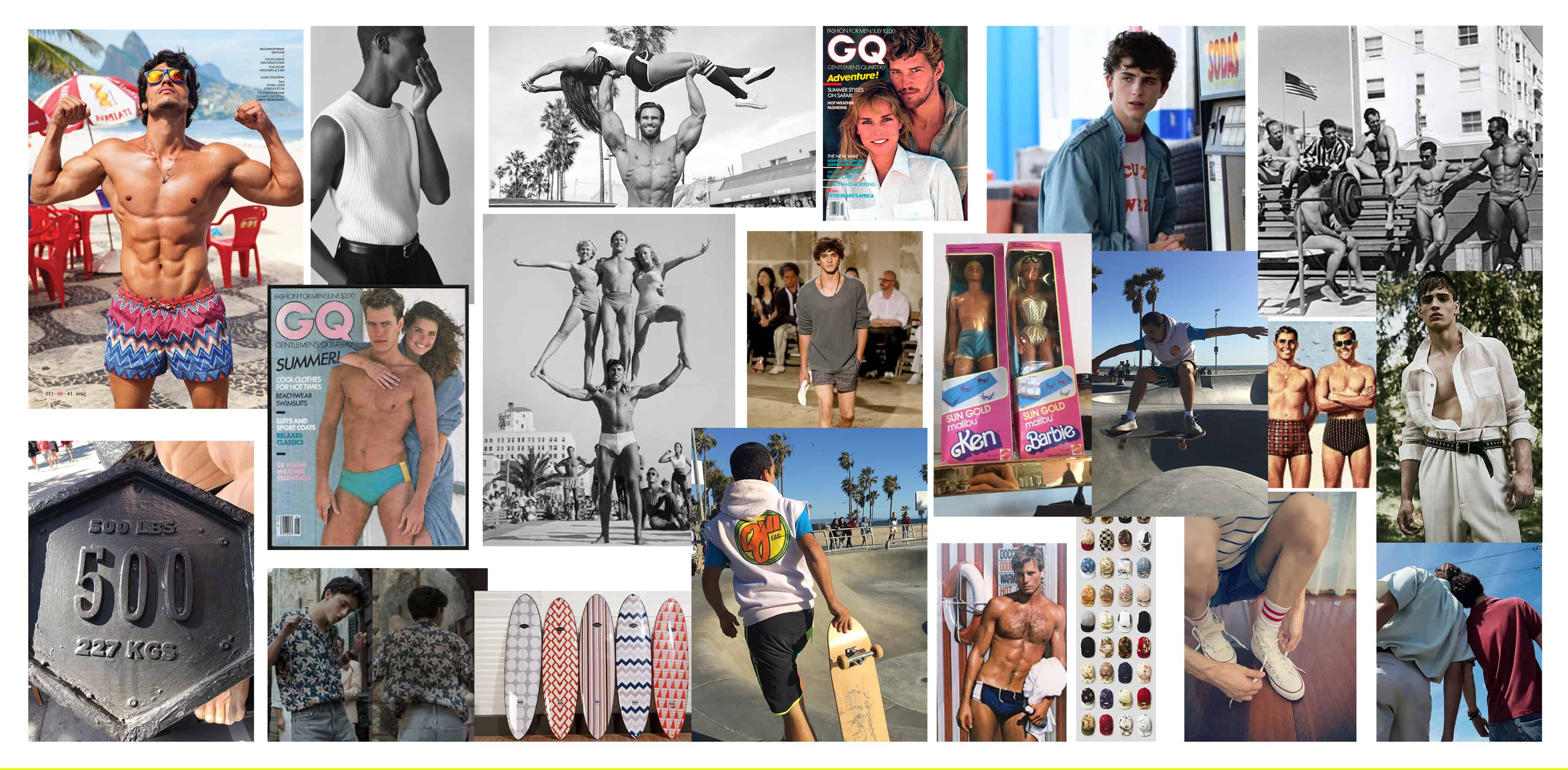 ---
TODD SNYDER
"Snyder's State Fair."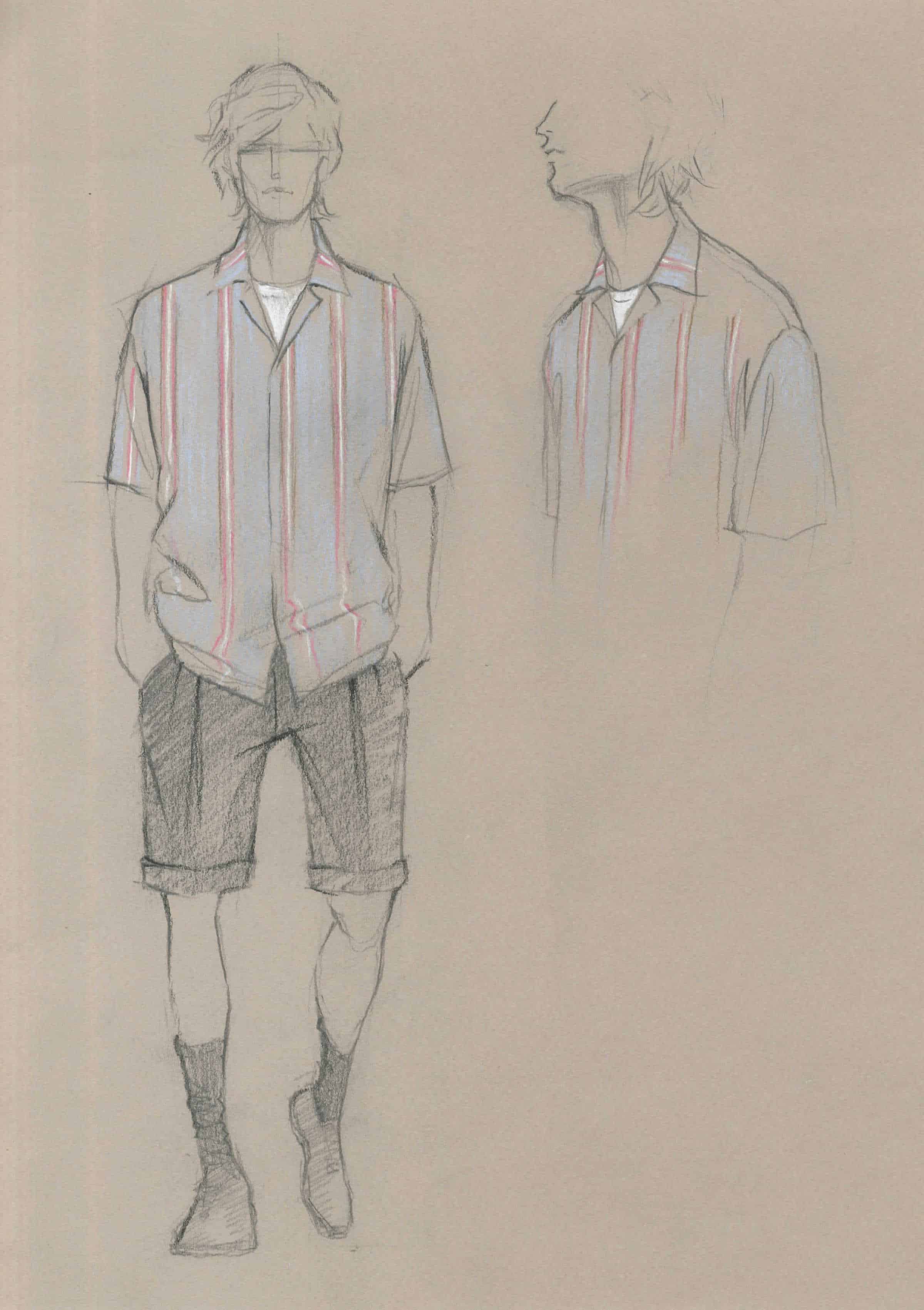 ---
WILLY CHAVARRIA
"Cool doesn't look so cool any more. It's more about sincerity and grace. That's what really shines. It's time for subtlety again. Garish got itself way overrated. With my work, I like the idea of a double-take before you realize how interesting it really is."