DICKIES AND POP TRADING COMPANY EXPLORE THE PARADOX OF AESTHETICS AND FUNCTION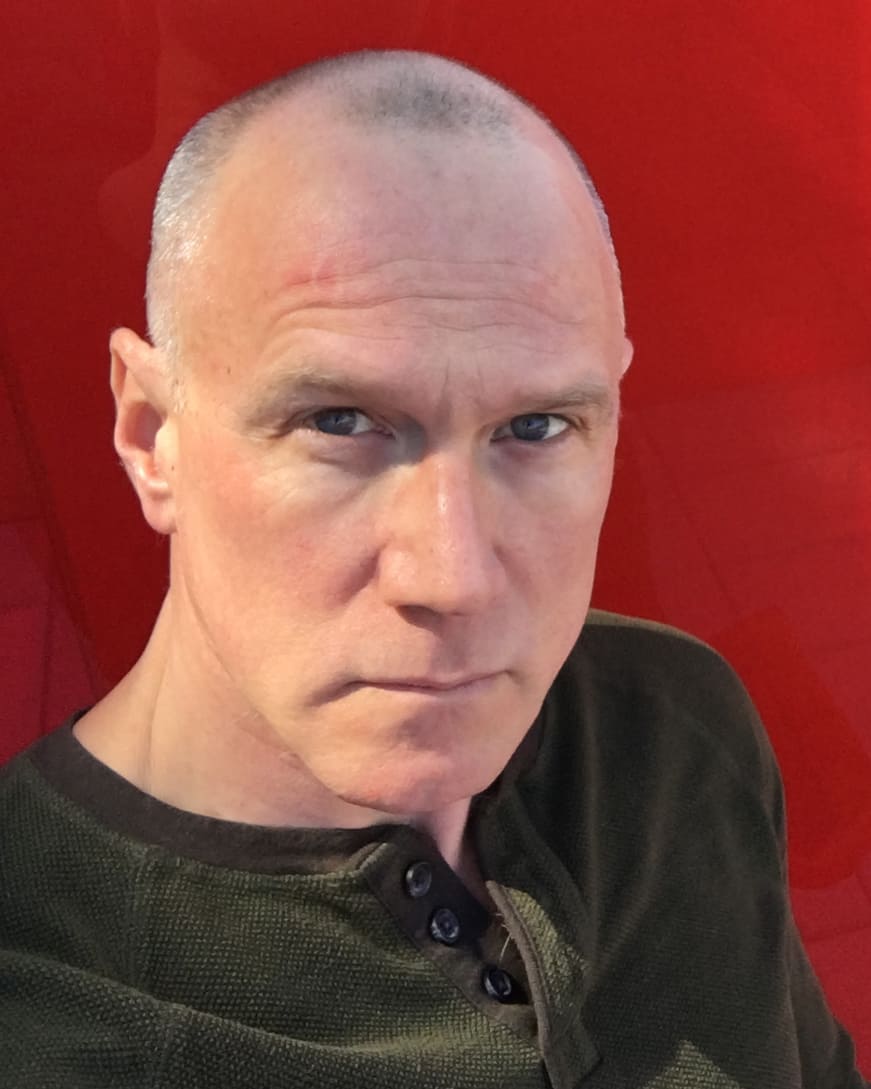 Workwear brand Dickies, and Amsterdam-based skate platform Pop Trading Company have debuted an exclusive apparel and accessories collection that explores the paradox of aesthetics and function. Dickies has historically catered to the functional needs of tradespeople and has become widely adopted by skaters as the clothing brand of choice for its durability and performance, while Pop Trading Company responds to the demands from its community for skateable garments. The utilitarian solutions from both parties have evolved to become sought-after aesthetics in their own rights.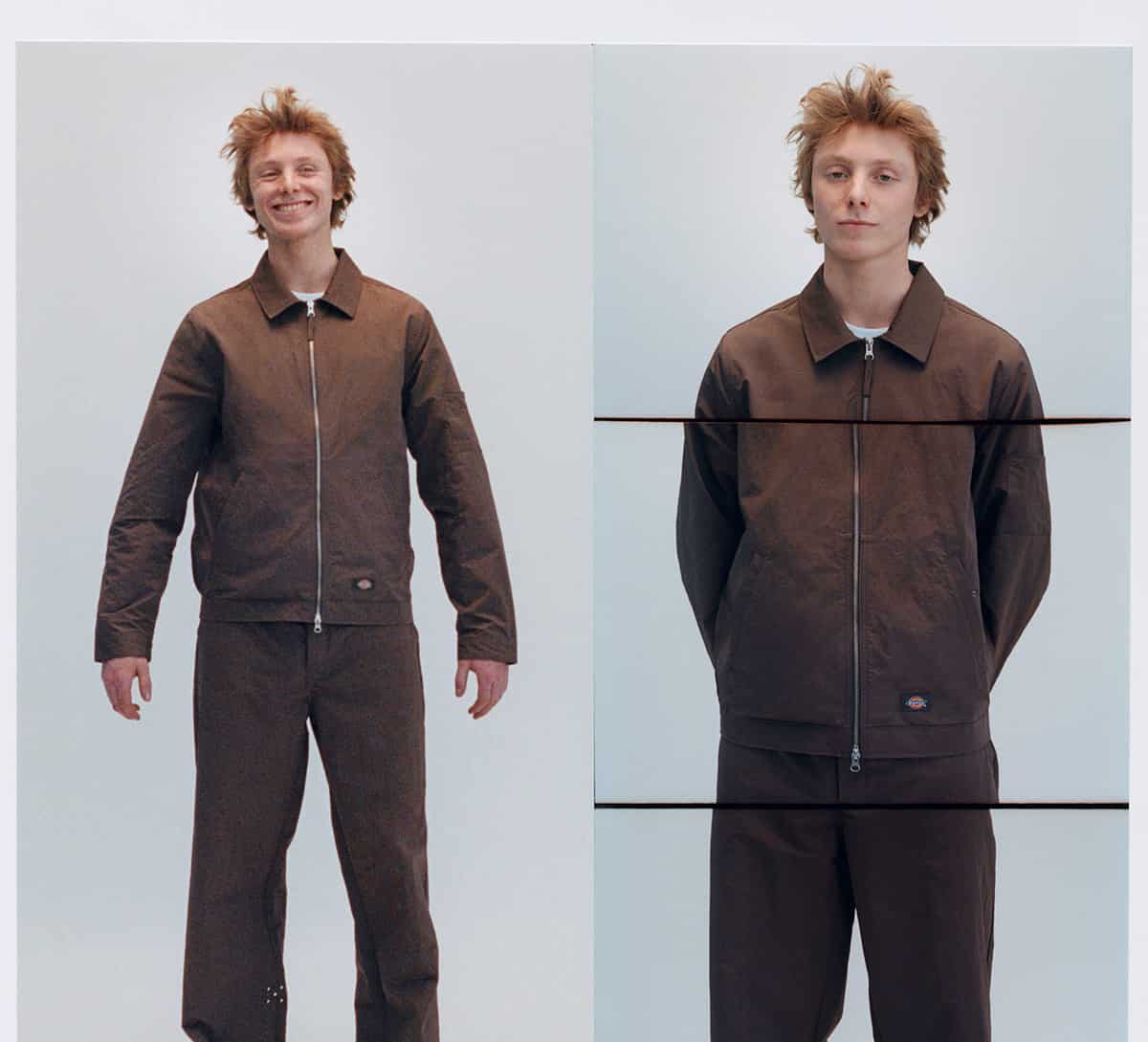 The collaboration's main campaign imagery and lookbook feature Pop Trading Company's team of skaters shot by Maxwell Tomlinson, with distinctive styling of the collection done by Stephen Mann.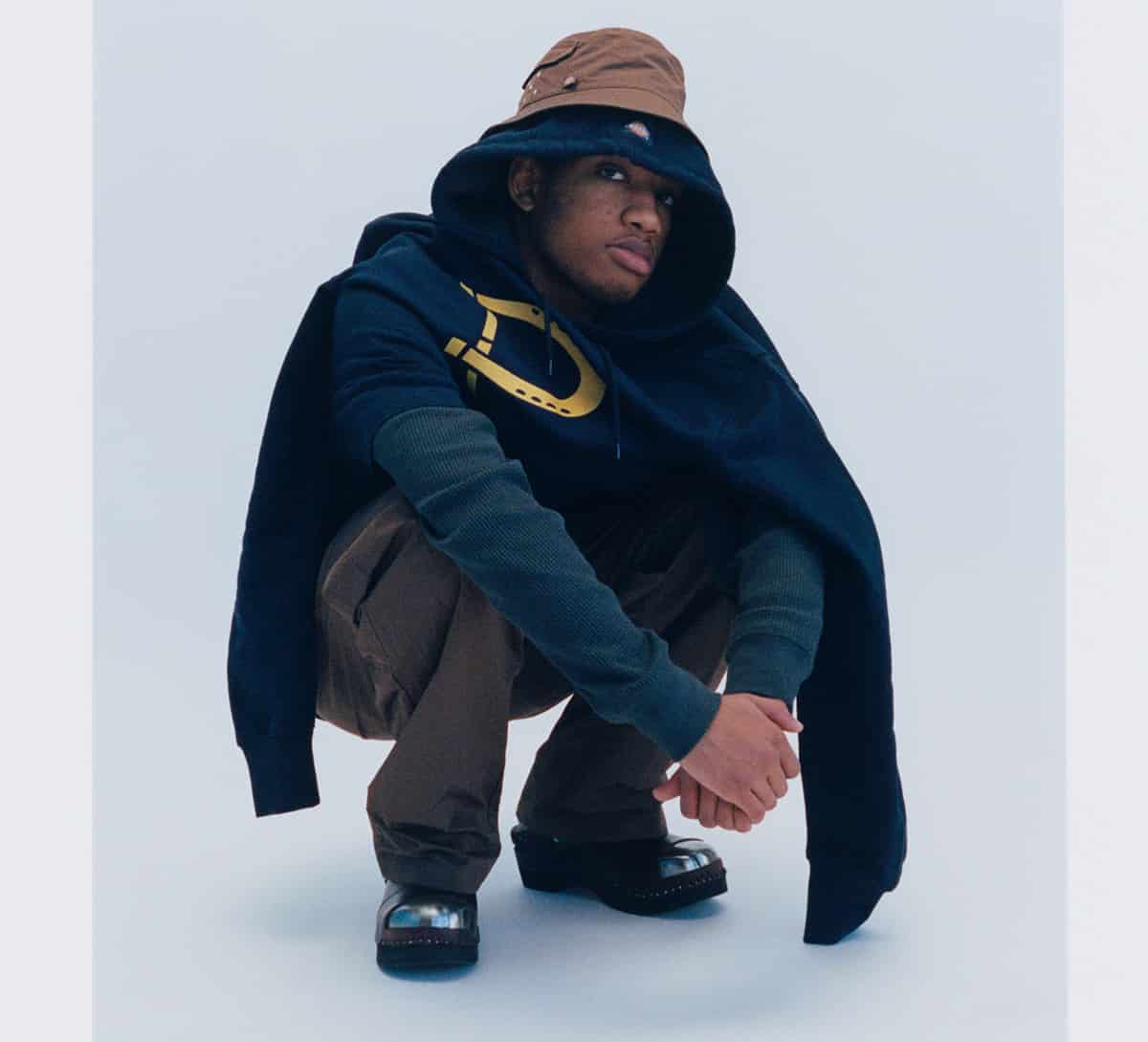 We had an opportunity to catch up with Sarah Crockett, Dickies Global Chief Marketing Officer to learn a bit more about the collaboration.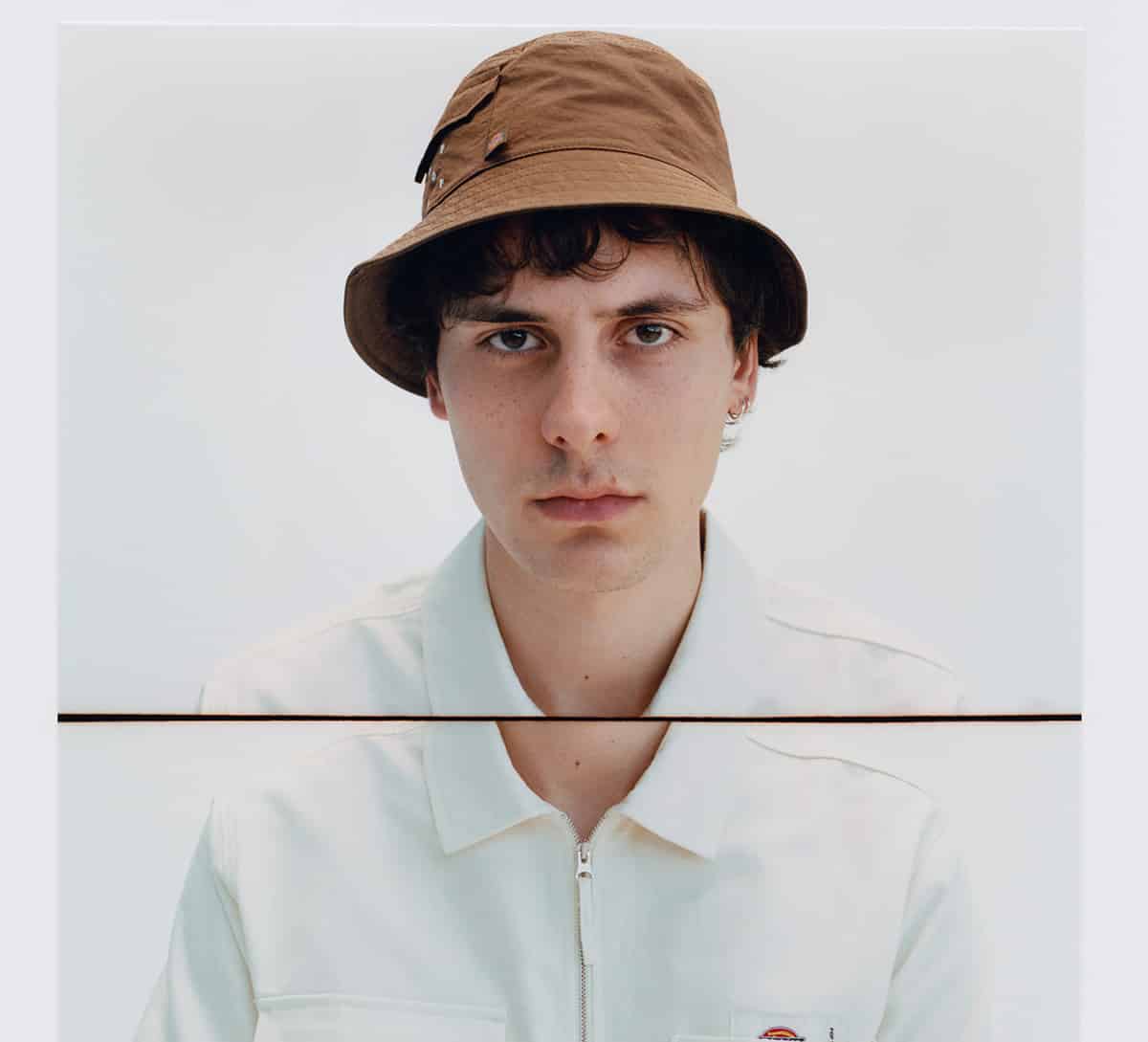 MR Magazine: Dickies has almost always been — if unofficially — a part of skate culture. How did that history figure into this collaboration? 
Sarah Crockett: The history of Dickies and skateboarding started with the simple fact that skaters picked Dickies.  They did so because Dickies has always made products that are durable and versatile. You can confidently throw on a pair of Original 874s knowing that they will withstand falls at the skatepark and still look good around the dinner table. It's no surprise that Dickies has been widely adopted, and we are happy to be the clothing brand of choice for so many in the skateboarding community.
This collaboration with Amsterdam-based Pop Trading Company incorporates both the brand's aesthetics and function into a multifaceted capsule that enhances durability and performance—allowing consumers and skaters alike to express themselves with a durable product that protects them and stands the test of time and the impacts that the sport so often is accompanied by.
MR: Do you see any of these collaborative pieces slipping onto the "other" side, i.e., will people be wearing them for work in addition to their more traditionally workwear-oriented Dickies pieces? 
SC: Yes, of course! As a brand rooted in workwear, our product is made for those who are committed to making their mark, and get the sense of the passion, pride, and power that comes from this, be it construction, skating, farming, etc. When designing products, our team always thinks about who wears our product and what they need from it.
We went into this collaboration with the mindset of reimagining our heritage products (The Eisenhower Jacket, Work Pants, and Work Shirt) to be functional for everyday wear with updated fits and details. However, these products are still made with the same materials and durable fabrics that are rooted in workwear.
MR: What were some of the lessons learned (on both sides) from working on this collaboration? Were there differences in the approach of American vs. European styling, etc.? 
SC: Oh, for sure; as you may know, Dickies has a storied past of collaborations with brands from all over the globe, and through each one, we gain insights and walk away with key learnings. However, fashion and style are pretty subjective; for Dickies, we are a brand that is universal and worn by people from different walks of life, for varied purposes, and can be styled individually. When we collaborate with other brands, we often push the envelope to reimagine our iconic products in a fresh, exciting way while remaining committed to our authentic heritage in quality workwear. For Pop Trading Company, we wanted to examine the paradox of aesthetics and function with this debut collaboration. We sought to provide a multifaceted offering of timeless silhouettes through the Dutch label's creative lens and built for the skateboarding community.
MR: What is working well in the surf/skate part of the market right now (marketing trends, a particular fashion trend, or whatever you're seeing), and how is Dickies part of that? 
SC: The skate and surf community has always been ahead of the curve; influencing fashion and trends without trying to do so, but by simply expressing themselves in a way that draws appeal. For Dickies, and as we build collections for our skateboarding community, each new collection brings new opportunities to play with unexpected colors, patterns, and graphics, then injecting this newness with classic workwear fabrics gives our iconic silhouettes contemporary fits and finishes, baggier or skinnier depending on the wave. All of which can play off customers' emotional connection to the brand.
Our approach has stayed consistent regarding trends over the years – we're making workwear. If someone comes into our space and adopts it, like a skater or surfer, that loves the product, embraces it, and speaks to it authentically, we listen to them, hear what they have to say and respond where it makes sense.
MR: What's not working? What could we as an industry (media, retailers, brands) do better for the end consumer? 
SC: We're in an era where trends go viral at a drop of a hat and brands often get on board to capture the heat of the moment; however, not every trend is worth adopting. We, as an industry made up with thousands of brands, each brand needs to remain steadfast in its commitment to consumers and its core purpose. Instead of hopping on the trend bandwagon, brands and retailers should double-down in the communities they reach authentically and continue to build and serve those loyal consumers first before chasing cool.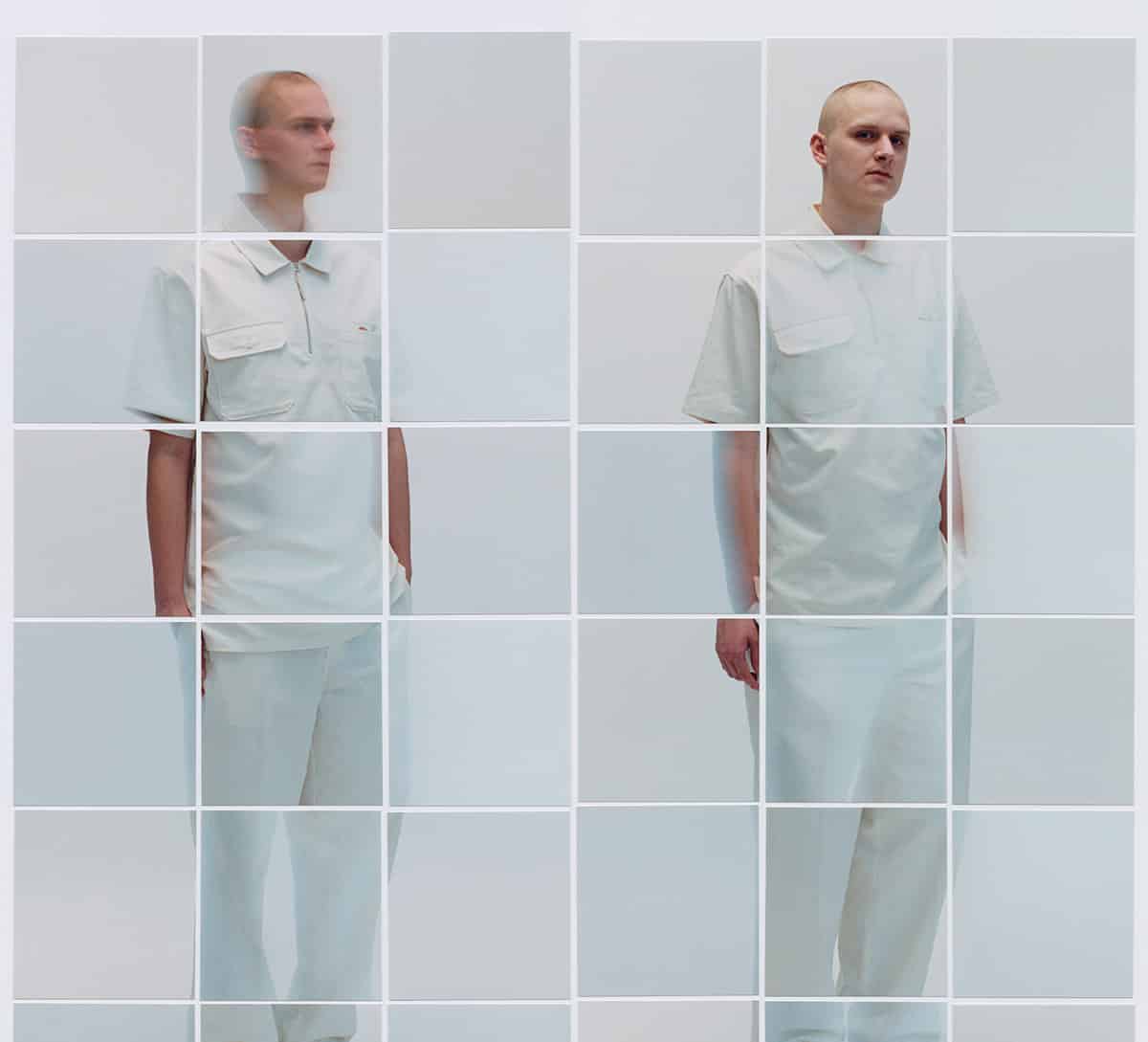 The collection features reimagined versions of Dickies' iconic workwear products like the Eisenhower Jacket (retailing for $160), Work Pant ($145), and Work Shirt ($100). The Eisenhower Jacket has a pocket on the back as an extra design element, the Work Pant offers a loose fit, and the quarter-zip adds a new flair to the famous Work Shirt. The collection features two elevated fabric choices, an off-white linen mix cotton and crinkled brown nylon for a contrasting premium workwear look. The collaboration merges the fit of both brands to create a relaxed-fit aesthetic.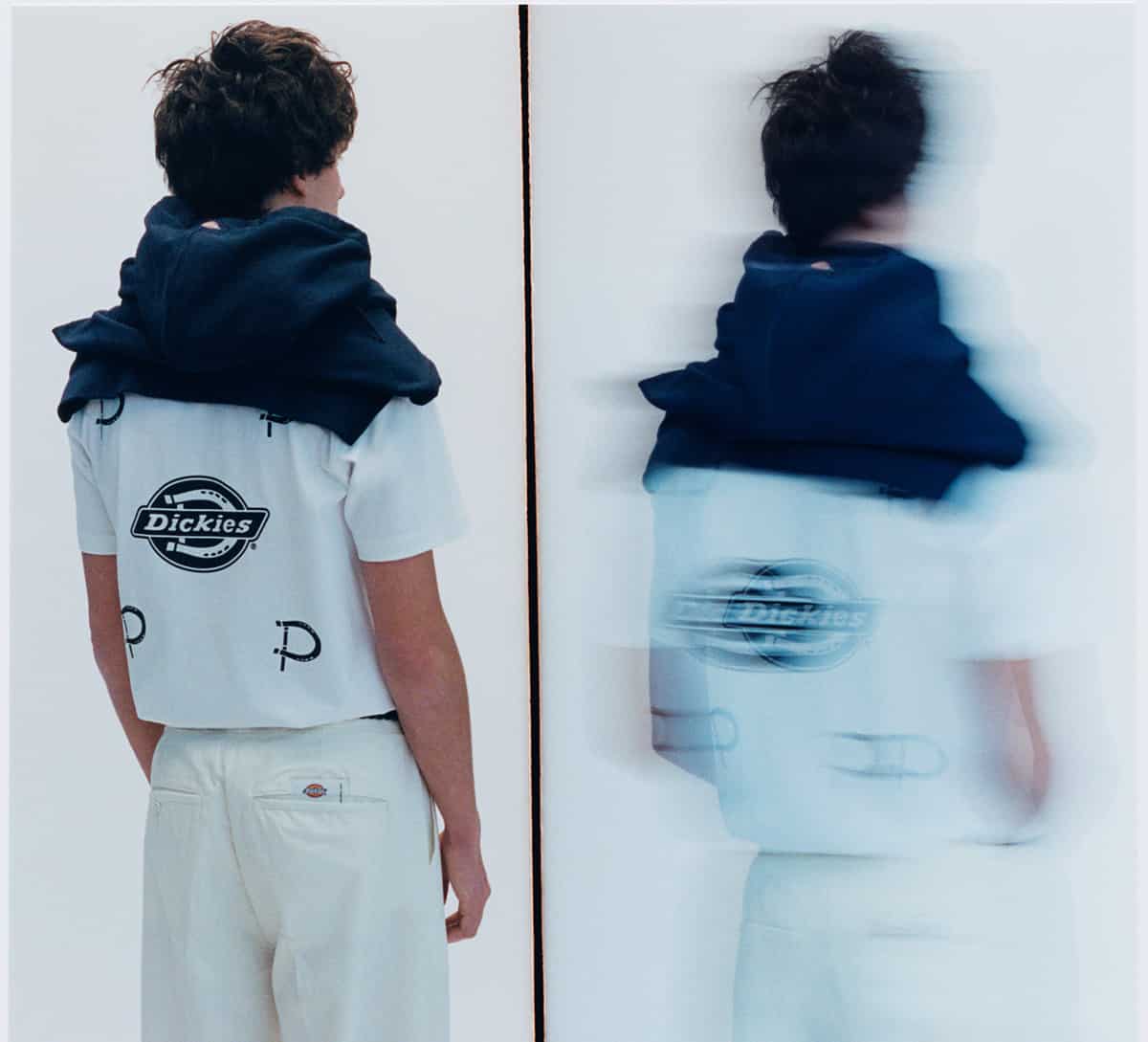 Subtle details, like woven information labels displayed on the outside of the garment rather than the inside, and stylish pieces created from labels designed for functional purposes set the collection apart. It is currently available for purchase on the Dickies website and at select retail partners on March 24th.