DIERKS BENTLEY AND FLAG & ANTHEM COLLABORATE ON DESERT SON LINE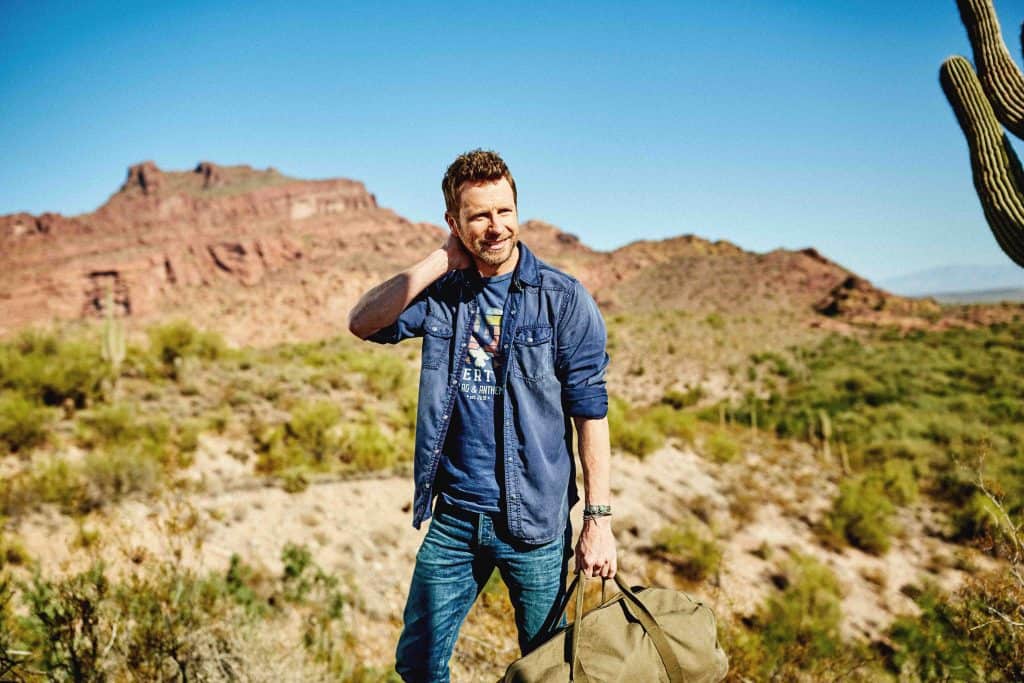 Award-winning country singer and songwriter Dierks Bentley has partnered with menswear brand Flag & Anthem to create an exclusive new lifestyle collection, Desert Son, which is launching this month at retailers including Buckle, Von Maur and Dillard's and online at flagandanthem.com.
Bentley, who will release his newest album The Mountain this year, worked alongside his longtime stylist Annie Psaltiras to create a line customized to reflect Bentley's own persona. The line's initial spring offering will feature primarily men's items including vintage-washed tees, raglans, hoodies, and hats, many of which draw their inspiration from his home state of Arizona and its iconic landscapes. Assortments will roll out throughout 2018, including button-down shirts, knit tops, denim, and jackets.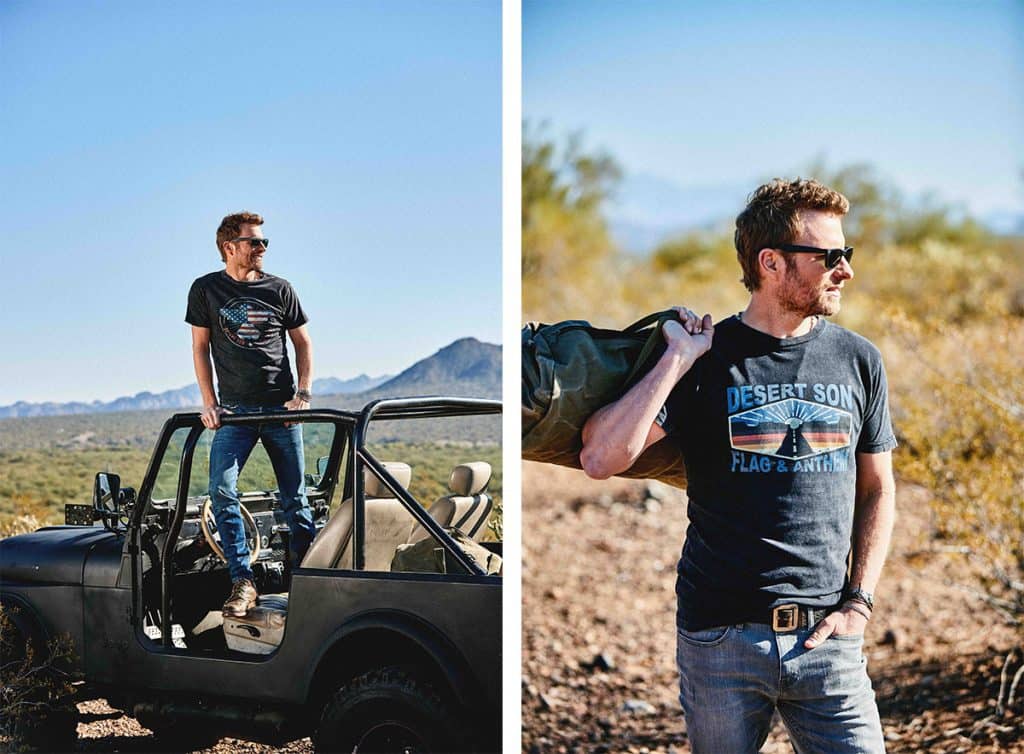 "This has been such a fun thing to create and develop. I love clothes that are perfectly worn-in like you've had them a lifetime, but can also take the wear and tear that comes from an active lifestyle," said Bentley. "I've learned over the last few months that there's a real art to getting that just right. The Flag & Anthem guys have been doing it at the highest level and have helped me put together a collection that I think is totally authentic to me and one that hopefully people all over the country will dig too."
Added Flag & Anthem co-founder Brad Gartman, "Dierks' lifestyle perfectly embodies our brand. There is a strong synergy between his fans and our customer. We see Dierks and Desert Son as a natural integration with Flag & Anthem and look forward to a long partnership."