DIESEL TO CELEBRATE NEW FLORENCE STORE DURING PITTI UOMO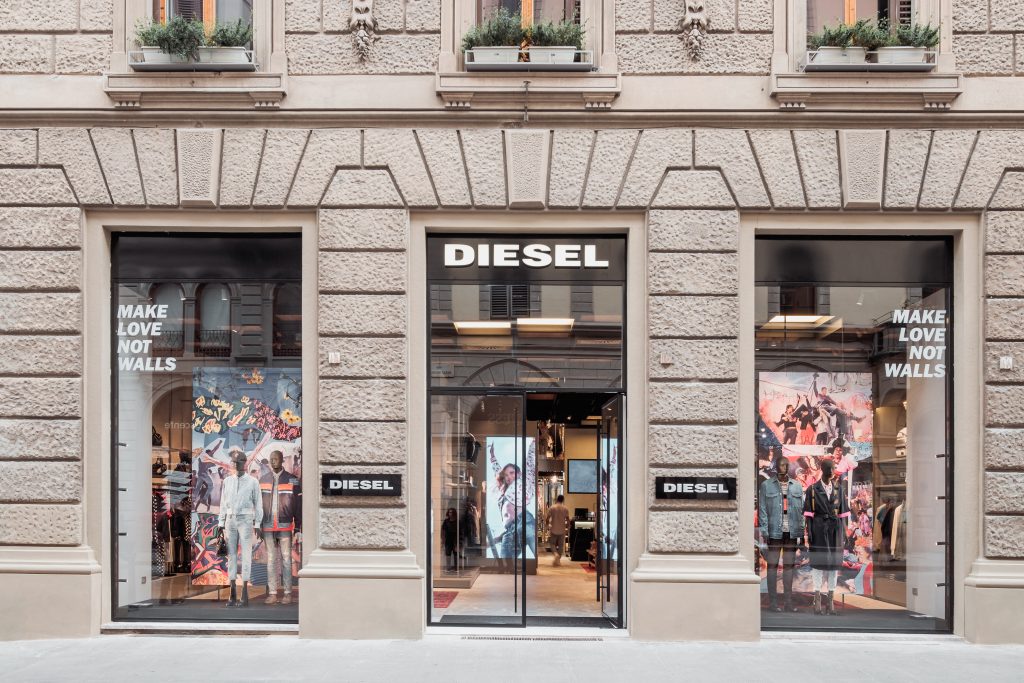 Italian denim brand Diesel is opening a new single-brand store in Florence, Italy, as well as celebrating the end of the world tour of its MakeLoveNotWalls campaign during the duration of Pitti Uomo on June 13-16.
The new store concept created by architects Wonderwall in collaboration with creative director Nicola Formichetti was christened at the opening of the Madison Avenue store in New York in 2015, while its latest embodiment in Italy is a point-of-sale in the heart of Florence.
The location of this new Diesel store, on via Speziali 16 R, is a perfect expression in fact of the brand's positioning as an alternative to luxury, as well as being a must-have shopping experience for the people of Florence and the tourists that put the city on their must-visit list.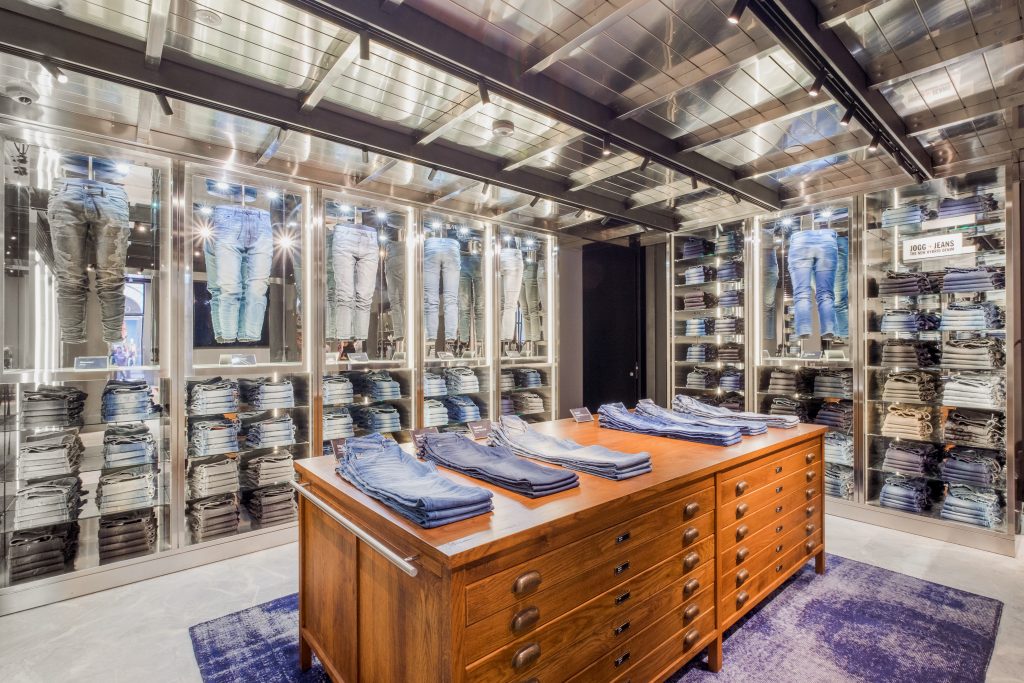 Customers are welcomed by a homely atmosphere that accompanies them throughout this new and interactive shopping experience. Architectural features that restore pre-existing structures, such as the wooden coffered ceiling and sanded marble flooring, blend with innovative materials and finishes like stainless steel, brushed metal and cement that act as a foil for pieces of antique furniture and vintage style carpets.
Diesel's men's and women's clothing collection and its offering of accessories will be available at the store, and are complemented by a veritable "denim temple" paying homage to that essential element in the DNA of the iconic Italian brand.