DIESEL DEBUTS 'GO WITH THE FLAW' CAMPAIGN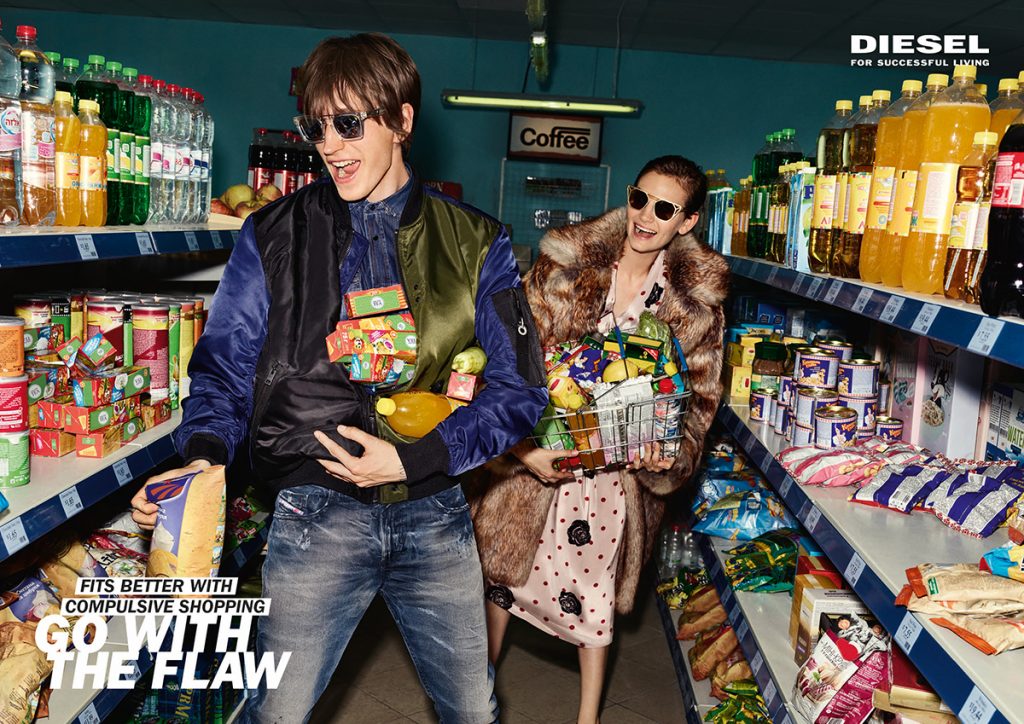 Italian denim brand Diesel has unveiled its newest campaign, "Go With The Flaw". An honest take on nonconformity, the campaign aims to encourage people to celebrate their imperfections and to challenge the internet's pursuit of flawlessness.
Directed by filmmaker François Rousselet, the French director who has created videos for Snoop Dogg, Madonna and The Rolling Stones, is at center of the Go With The Flaw campaign. During the mini-movie French singer Edith Piaf provocatively sings 'Non, je ne regrette rien' as the cast embrace the uncomfortable of their everyday lives – and rise above, laughing. As for the print and billboard campaign, the concept was developed by creative agency Publicis and shot by Tom Sloan.
"I was fifteen years old when I made my first pair of jeans by hand. Of course they weren't perfect. But that made them special – and unique, like everything we have done across our history so far," said Renzo Rosso, founder of Diesel. "I have always been more interested in imperfection because it stands out from the crowd."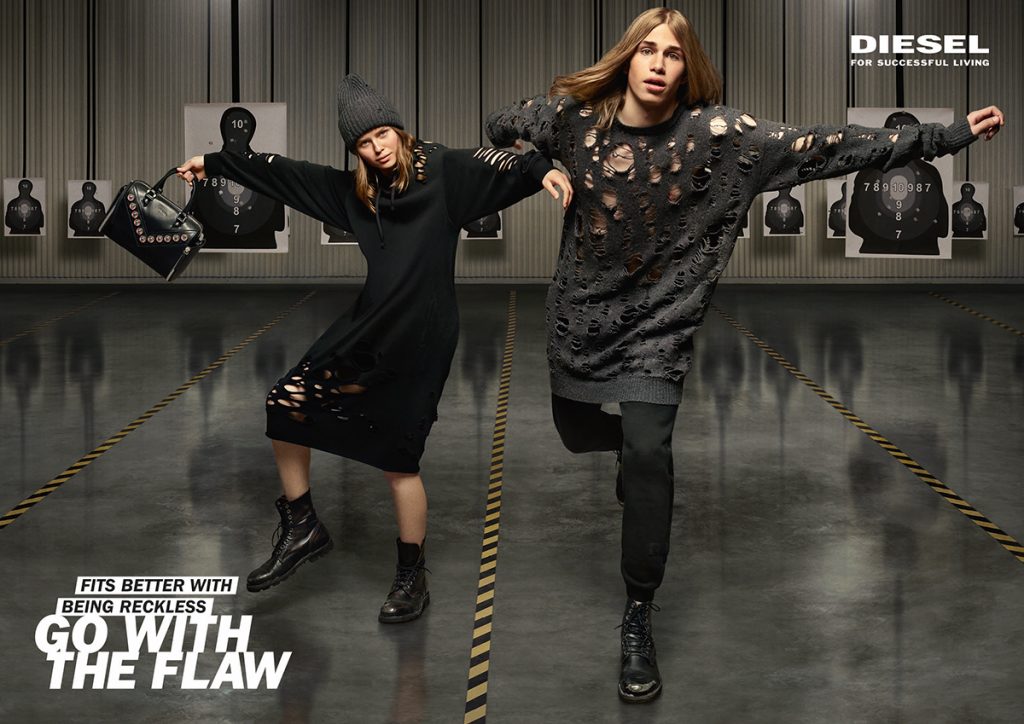 "Being unique is much more beautiful than being perfect," added Nicola Formichetti, artistic director of Diesel. "Change the way you look at things so even the bad becomes positive, overcoming obstacles and fears. You'll have the best life possible."
The fall/winter 2017 campaign officially launched on Wednesday, September 6 at an event in Beijing. At this occasion Diesel partnered with Chinese music industry idol Chris Lee to unveil a limited edition capsule collection that advocates a candid approach towards one's ego and celebrating imperfection.