DIESEL DROPS NEW CAPSULE COLLECTION WITH RCNSTRCT STUDIO IN LOS ANGELES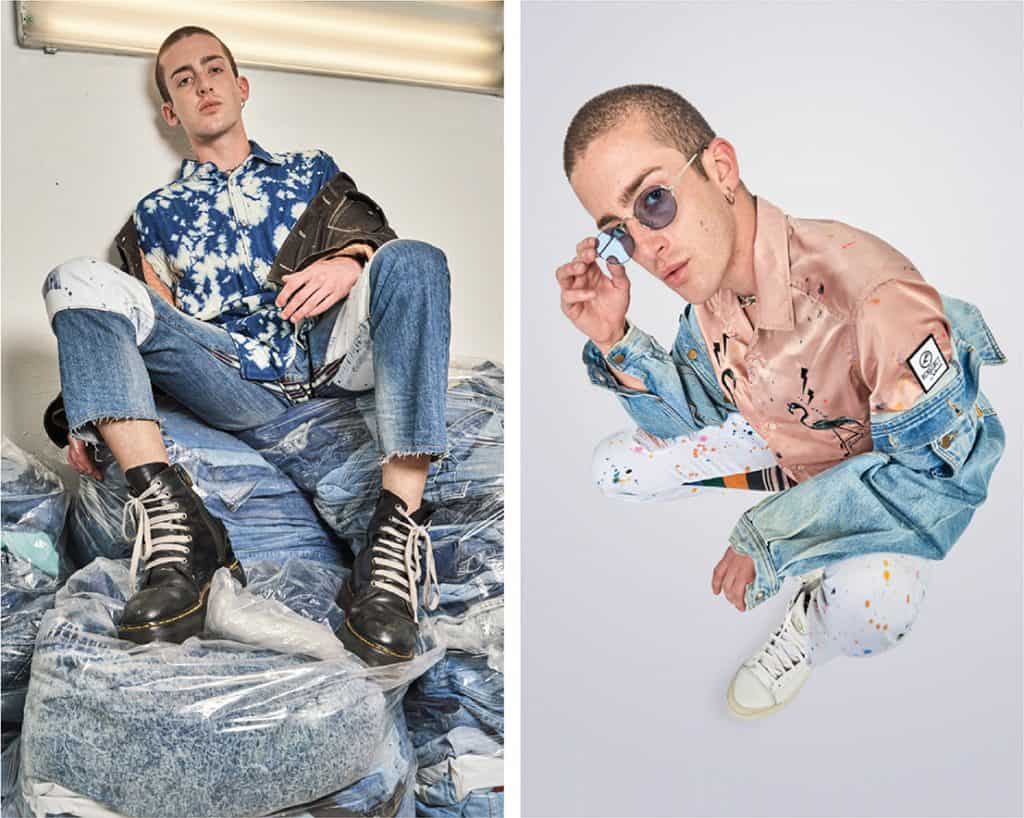 Italian denim and sportswear label Diesel has launched its newest capsule collection in collaboration with Los Angeles retailer RCNSTRCT Studio. The unisex collection consists of 100 limited edition pieces, all of which were "reconstructed" by hand in the RCNSTRCT Studio, from a curated selection of iconic and vintage Diesel pieces.
Hundreds of hours of handwork using unique fabrics that are sports, military and Japanese inspired in addition to the use of graphics, inserts, embroidery and cut and sew techniques have resulted in an iconic assortment of one-of-a-kind pieces.
"I love the challenge of making people want to wear things that they weren't really into before," said RCNSTRCT founder Miguel Garcia, of the collection, which draws its influence from 90's style and patterns and utilizes not only vintage and past seasons Diesel pieces but also unique pieces found at flea markets and from Miguel's personal 90's clothing collection.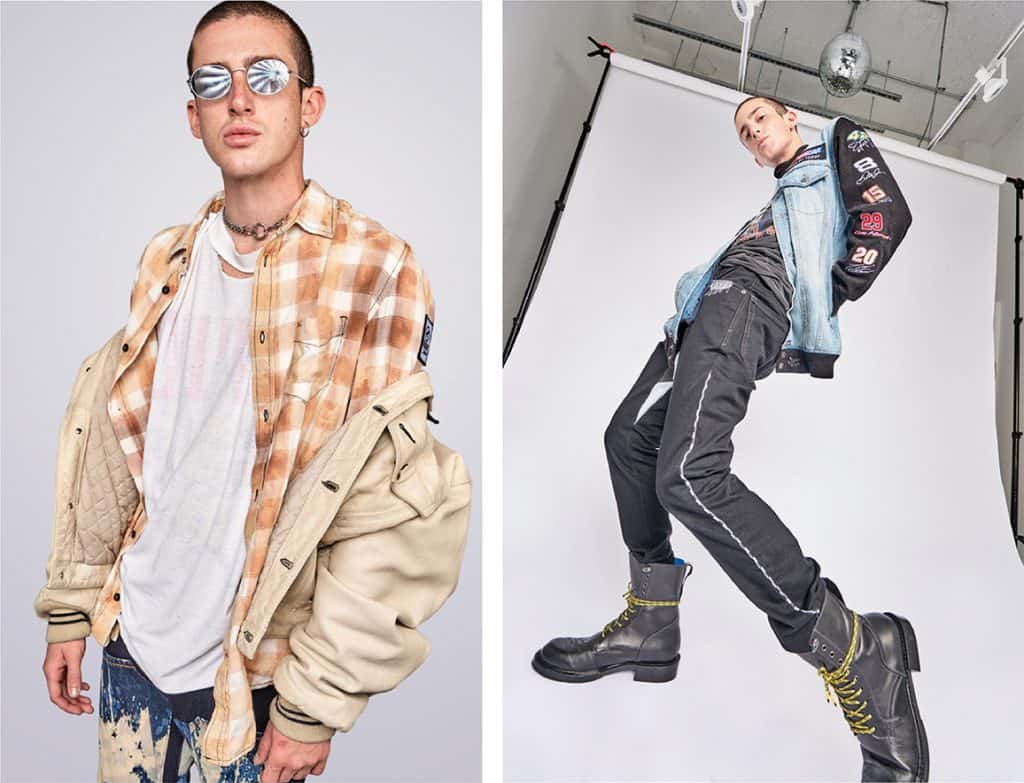 Diesel and RCNSTRCT both feel passionately about making clothes for a younger cooler generation – essentially designing for the future of fashion. Even more-over, they are both dedicated to sustainable fashion. These are two of the aspects that aided in making this collaboration so successful.
"Miguel is a long-time friend of myself and my family – when he approached us with the idea for RCNSTRCT we felt it was a great opportunity to give the garments a second life in a very cool and different way," commented Diesel North America CEO, Stefano Rosso. "The artistic way he approaches vintage items is unique, intriguing and inspirational."
"Diesel was the first to do this kind of denim processing back in the 90's, so the fact that such a big and influential company would allow me to play with their pieces in this way is really great," Garcia added.
The launch of the capsule is being celebrated today with an event at the RCNSTRCT Studio in LA, where guests will have the opportunity to purchase pieces from the collection, which will be sold exclusively at the RCNSTRCT Studio on Melrose Avenue.