DIESEL SAYS NO TO "UNCOOL WOOL" THIS HOLIDAY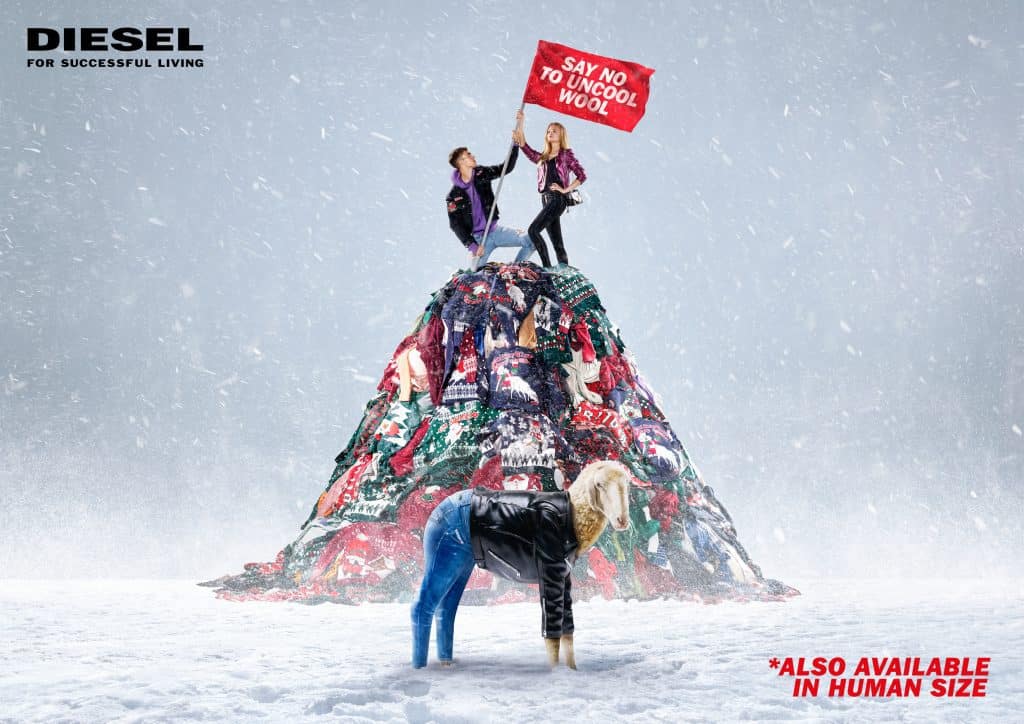 To fuel a global revolt against ugly wool sweaters, for its fall/winter 2017 collection, Diesel asked for the help of the highest authority in terms of warm, soft wool – sheep!
A cool Diesel sheep, dressed in a leather jacket and denim, will be the brand's ambassador for its new winter Holidays global campaign, "Say No To Uncool Wool".  Irreverent and colorful sheep mannequins, dressed in clothes tailored to perfection on their odd shapes and sizes, will pop up in Diesel stores all around the globe while a set of videos and behind the scenes footage will be released in the digital sphere.
So watch out, ugly wool sweater lovers: this winter, sheep will be dressed cooler than those who wear their wool. But don't worry: as the campaign's tagline kindly reminds us, all the items you'll see on the sheep will also be available in human size.