DIGITALLY-NATIVE SNEAKER BRAND GREATS OPENS SHOP IN SOHO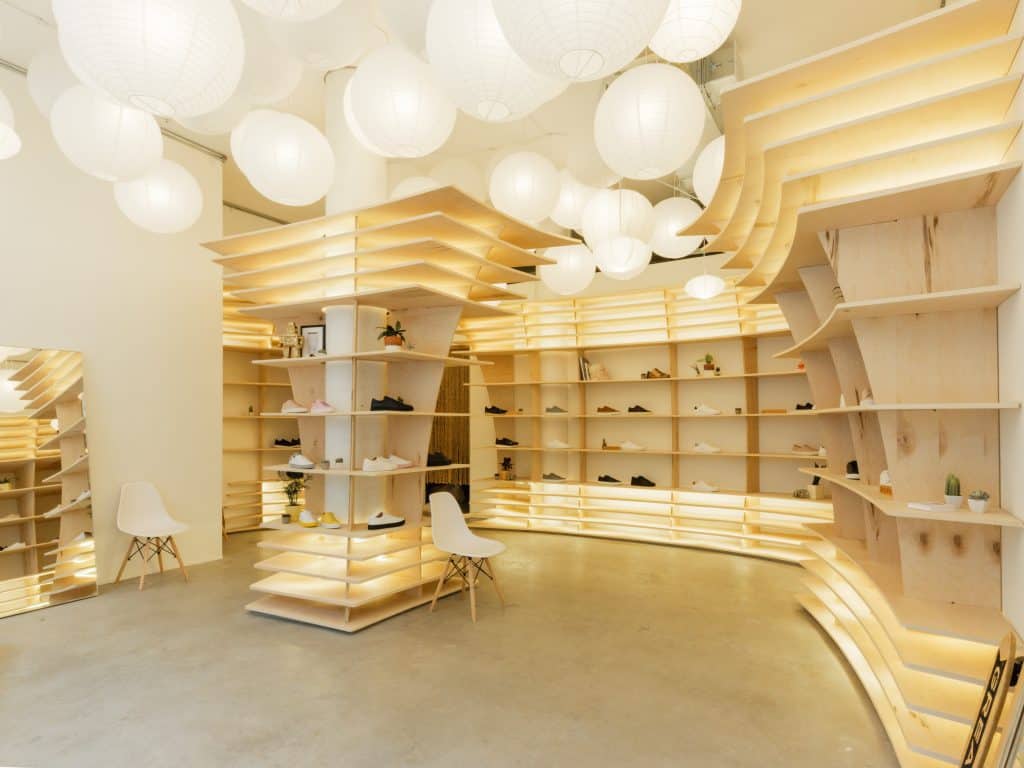 Brooklyn, New York-based sneaker brand Greats has opened its second storefront this year – this time in Manhattan. Located at 42 Crosby Street in SoHo, the 500 square-foot store offers the brand's full range of men's and women's footwear, as well as the new collaboration between Greats and menswear brand Dyne.
The clean, understated style of the Greats brand is reflected in the new space, welcoming New Yorkers into a sneakerhead heaven. With wavy walls and a swing built into the ceiling, the space is not only the perfect backdrop for street-style Instagram posts, but offers SoHo shoppers access to exclusive product, and a chance to admire the DIY product displays, designed and built by renowned architect Ben Uyeda.
Beyond a point of sale, the store will serve as a gathering place for like-minded fans of the brand who are interested in intimate discussions with industry veterans, artist meet-and-greets, and the occasional Yappy Hour (yes, dogs are welcome).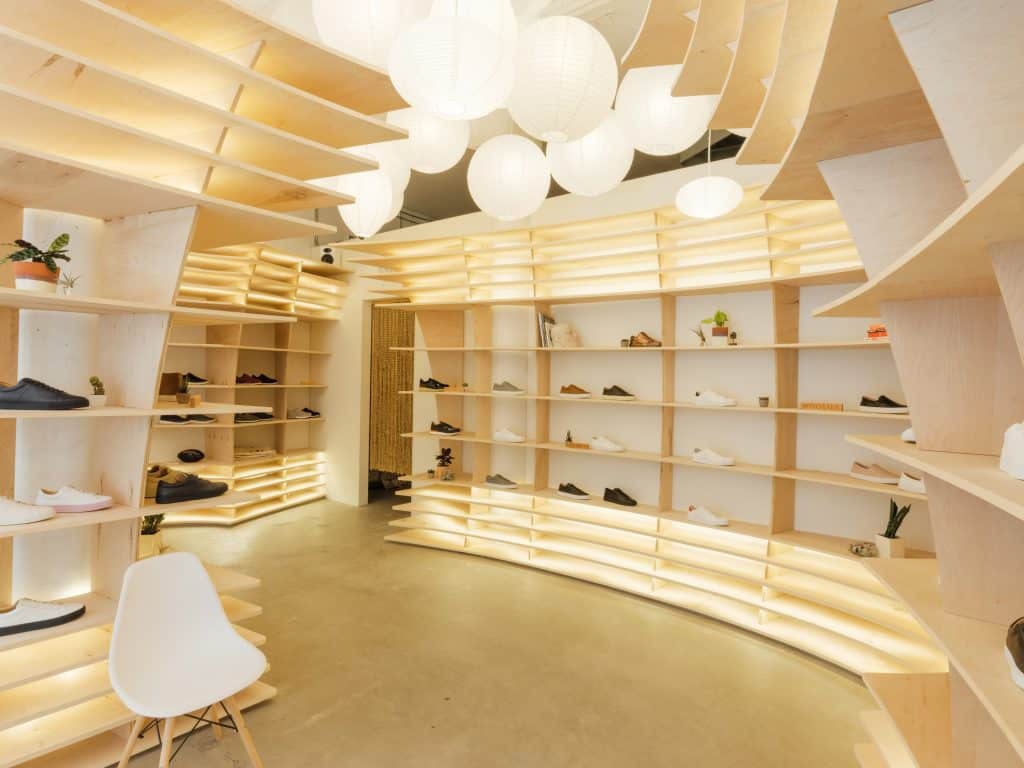 "From the beginning it's always been my intent to have Greats stores as part of our brand experience," Ryan Babenzien, founder and CEO of Greats, told MR. "However, in the first couple of years we had a unique set of challenges. For starters we were selling out of inventory constantly online and were unable to get ahead of demand. We were capital restrained and could only make so much so fast.  Adding retail doors at that time would have also put even more pressure on our supply chain so we needed to get ahead of that. Secondly, we always want to be in the right space and not settle on any location, and that just takes time. While there are many vacancies in New York, it was important that we be in the area our customers shop and also be in the type of space that would create the experience we wanted for our customer which our SoHo space accomplished."
Greats has made more efforts lately to boost the brand's presence in physical spaces. In February, Greats opened its first permanet storefront in Venice, California on Abbot Kinney, marking a unique pivot in the digitally-native brand's growth and an exciting moment for Greats' fans living in the L.A. area.
In October, the brand opened "The Greats Studio" – a 450-square-foot store attached to its Brooklyn offices in the Williamsburg neighborhood of the Kings County borough. Also in October last year, Greats announced that it will sell an exclusive assortment of its men's and women's collection at select Nordstrom full-line stores and at Nordstrom.com. This is the first-time Greats is working with a major retailer in this capacity, and the first-time Greats has a concurrent retail presence in multiple markets at once.