DIRK BIKKEMBERGS LOOKS TO HOLLAND FOR NEWEST COLLECTION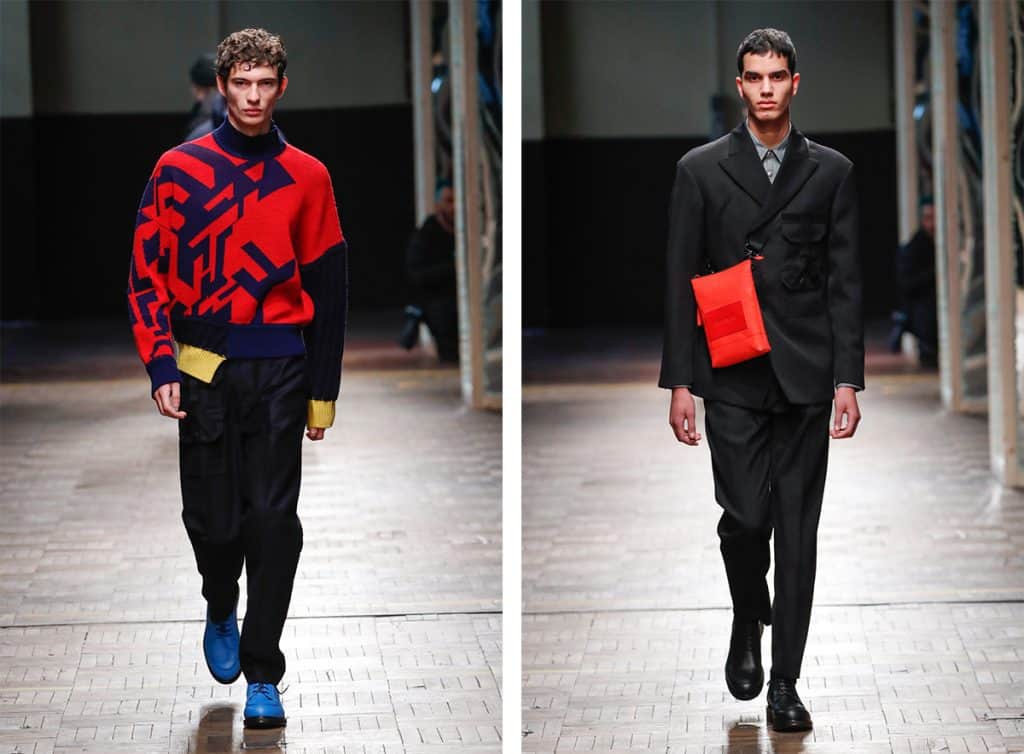 A trip to Holland, cycling between the port of Amsterdam to the city of Rotterdam and exploring all of the country's architectural modernism, guided creative director Lee Wood's path this season for his latest collection for Milan-based 'sport couture' fashion brand Dirk Bikkembergs.
Generously-voluminous silhouettes dominated the looks that were paired with shrunken items only to exaggerate the statement. Parkas, blousons, jackets, and fisherman sweaters were updated this season with oversized pockets, knitted borders, or different jacquard patterns stitched together.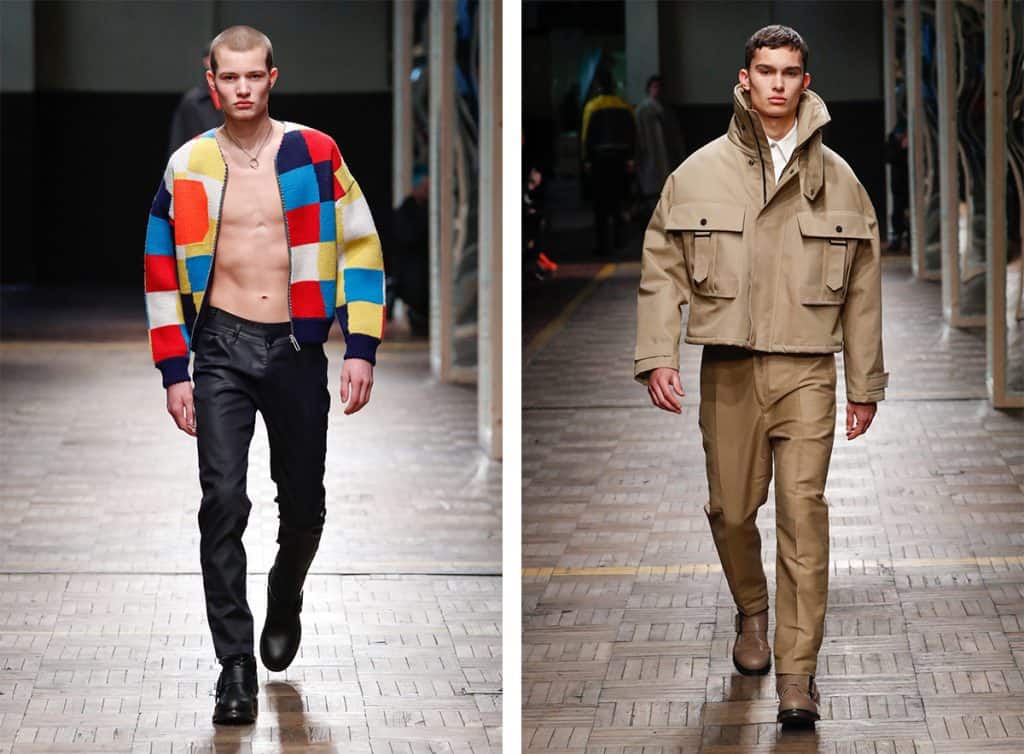 Puffer jackets and nylon pieces add a fast, and technical element to the fall/winter 2018 collection, which was amplified by brightly-colored details throughout the line.
Within the sports-influenced pieces was also an element of formalwear that helped to offset the tone of the collection. Suits alternated with cycling references, while corduroy shirts and wet-look neoprene sweatshirts added an element of urban modernism. Sturdy boots and sneakers helped to anchor the looks in the collection with a more casual tone.
Fabrics are consistent and masculine: traditional English wools, starched wool, macintosh cotton, ultralight ripstop nylon. The color palette offsets masculine neutrals such as navy, black and wet sand with shots of saffron, ivory, regatta blue and vermillion and dashes of fluorescent brights.