DOUGLAS HAND AUTHORS NEW BOOK "THE LAWS OF STYLE"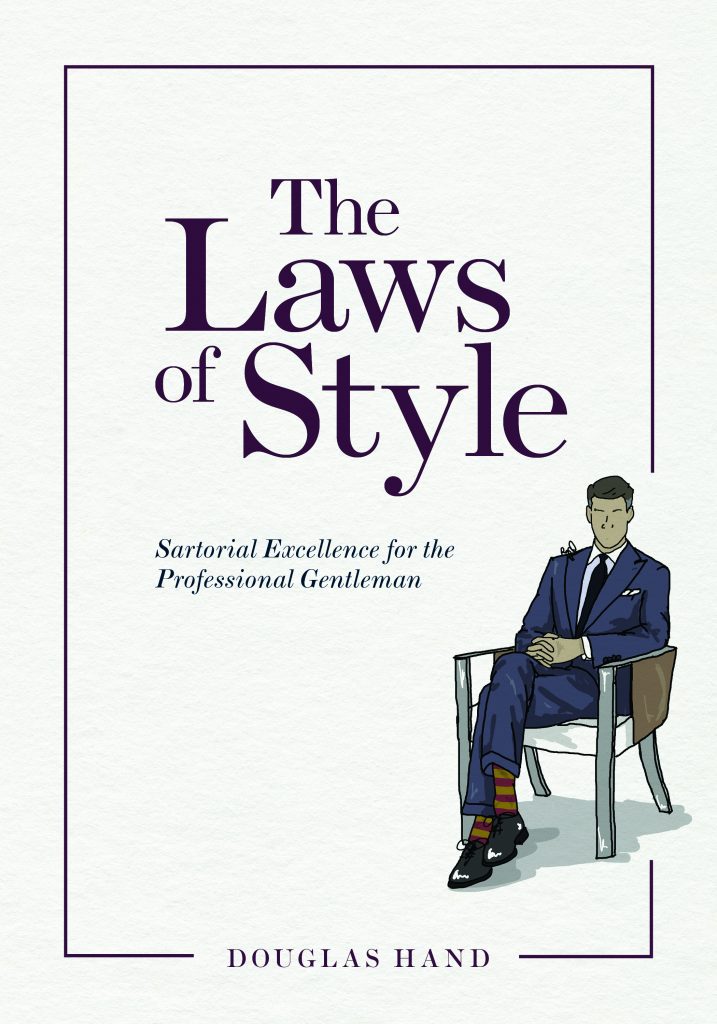 Noted fashion lawyer (and MR contributor) Douglas Hand has released a new book, The Laws of Style, which has been published by The American Bar Association.
"Sartorial choices represent a subtle vernacular about who you are as a man, so clothing is a coded delivery device for communicating one's self. And this has implications in the workplace," says Hand. "Dressing in a manner that is capable and elegant is the goal – and The Laws of Style will help guys get there. With this book I've tried to give men guidelines to expand upon whom they are as a person and express that in ways that are professionally appropriate. It's filled with anecdotes from my career working with all stripes of professionals (lawyers, bankers, consultants, accountants and executives) as well as lists of brands to know to dress for success."
 Hand is a founding member of the law firm Hand Baldachin Amburgey LLP (HBA) which specializes in the representation of fashion and lifestyle companies   He is a member of the Business Advisory Committee of the CFDA, on the Advisory Board of the CFDA's Incubator and a member of the CFDA Fashion Awards Guild.  He is also an adjunct professor of Fashion Law at both NYU School of Law and Cardozo School of Law and is on the Fashion Institute of Technology's Couture Council.