DEAN AND DAN CATEN ON TAKING DSQUARED2 DIGITAL THIS SEASON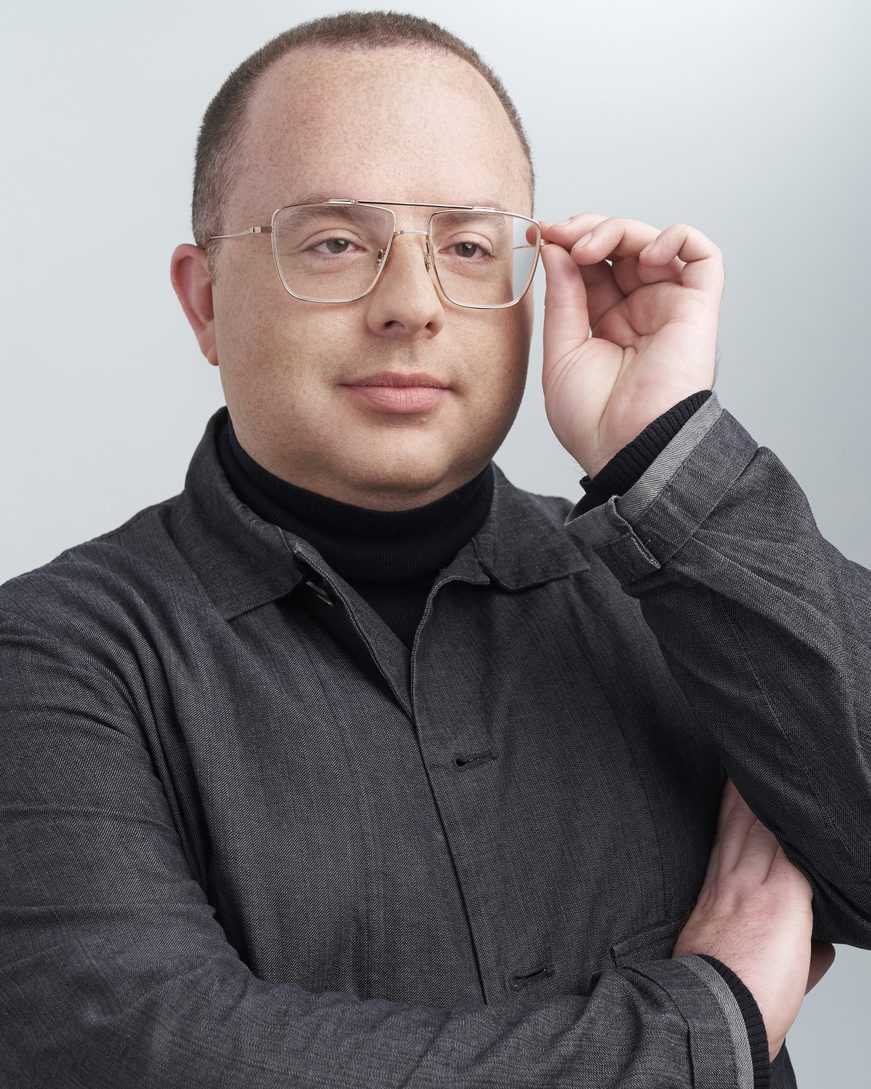 This year has been all about "focus" for DSquared2 co-founders Dean and Dan Caten.
"The period of challenges this year has given us the opportunity to really focus not only on our personal life but also on what is important for the brand, our consumers, and our community in general," Dean and Dan tell MR. "Basically, quarantine was a time of work and reset, it's been a learning curve. We have acted according to 'The Three A's': Acceptance, Appreciation, and Adapt. You need to accept the situation, appreciate what you've been given and be grateful, and adapt to a new way forward. We worked on pre-collection remotely and even if it was different and new for us, it was equally challenging and stimulating with all our team involved."
For the duo's newest collection, unveiled last week as part of Milan Digital Fashion Week, the twin brothers say they've focused their line even further since "people don't need so much excess. So, we've developed real clothes for men and women for their everyday. Our inspiration was reality. The collection is about some very clear themes like traveling, sportswear and tailoring energized into essential pieces to slide into any men's and women's current wardrobe rotation."
DSquared2's new pre-spring summer 2021 collection features sportswear mixed with summer stripes, denim, tailoring, and branded emblems to give the clothes a youthful spirit. Lightweight waxed papery cotton is cut into jackets, perforated to reveal a red maple leaf on the back, and also offered as bombers, pants, and shorts to wick away moisture.
Distinct motifs add eye-catching appeal. Labelling-done in the same style of care instructions on the interior of garments-embellishes the outside of sweatshirts, vests, and blazers. Chinos decorated with scribbles are paired with clas­sic short sleeve shirts and a denim jacket.
Tailoring in the new collection is constructed with impeccable Italian flair in tropical weight wools, featuring cuts from a narrow silhouette to a double-breasted jacket paired with a relaxed fit pant. Eveningwear is defined by the showpiece jacket, in sparkling sequins, textured jacquards in gold and camouflage with contrast black satin lapels, or in a dark indigo denim design with patch pockets.
When asked how they felt about presenting their newest collection line digitally, Dean and Dan said that "it was interesting and funny, but different of course – we presented the pre-collection SS21 through a short video and we invited the viewers on set, where all the moods and themes play out in a rolling take of models in the looks. It's a real-life campaign. It's an insider's peek behind the scenes: 'whenever you are, wherever you are' enjoy it."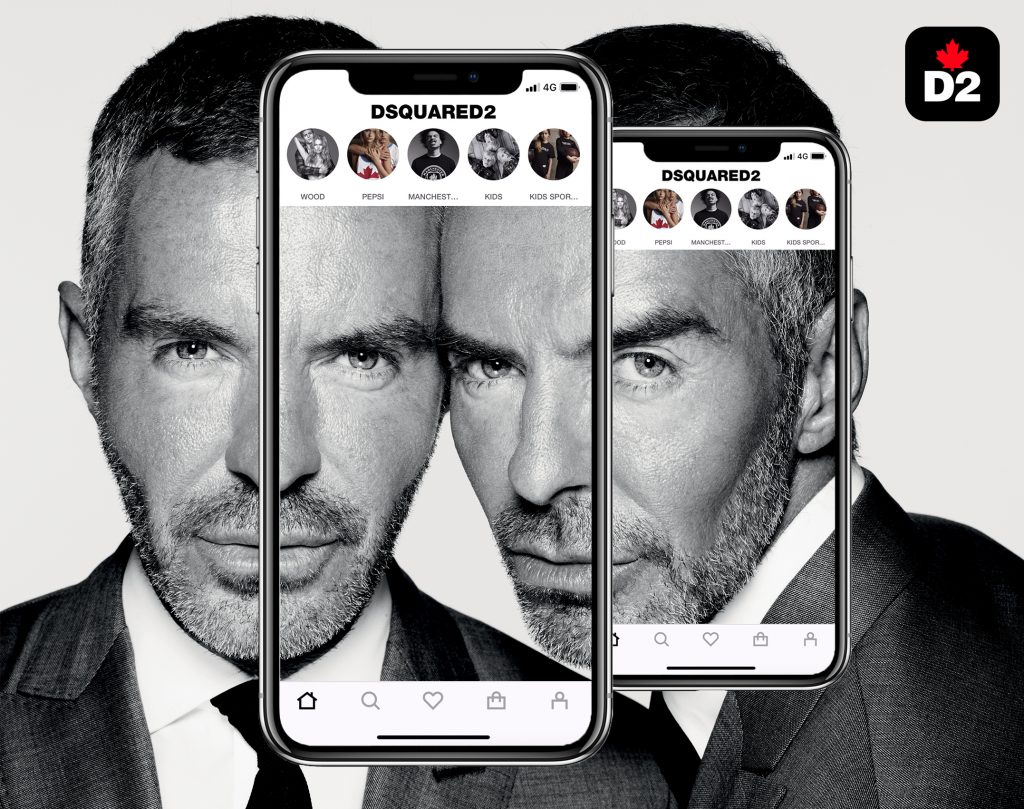 And, speaking of digital, Dsquared2 just launched its debut app, aimed to immerse its users into a feed featuring latest arrivals, collections, and special projects, as well as dedicated content that comes alive with exclusive videos and interactive functionality.
The intuitive navigation menu gives the user easy access to all product categories, with an easy purchase path through a single tap to a fast and secure one-page checkout.
Ready-to-wear, accessories, eyewear, beachwear, underwear, and Dsquared2 Kids are found in the product listing and detail pages with an edge-to-edge content. The interface is designed for endless product navigation through "Wear it with" and "You may also like" suggestions. Favorite looks from the product detail pages can be shared with friends via social platforms. Users' wish-lists and shopping bags will automatically synchronize between devices for a seamless shopping experience – both on web and mobile.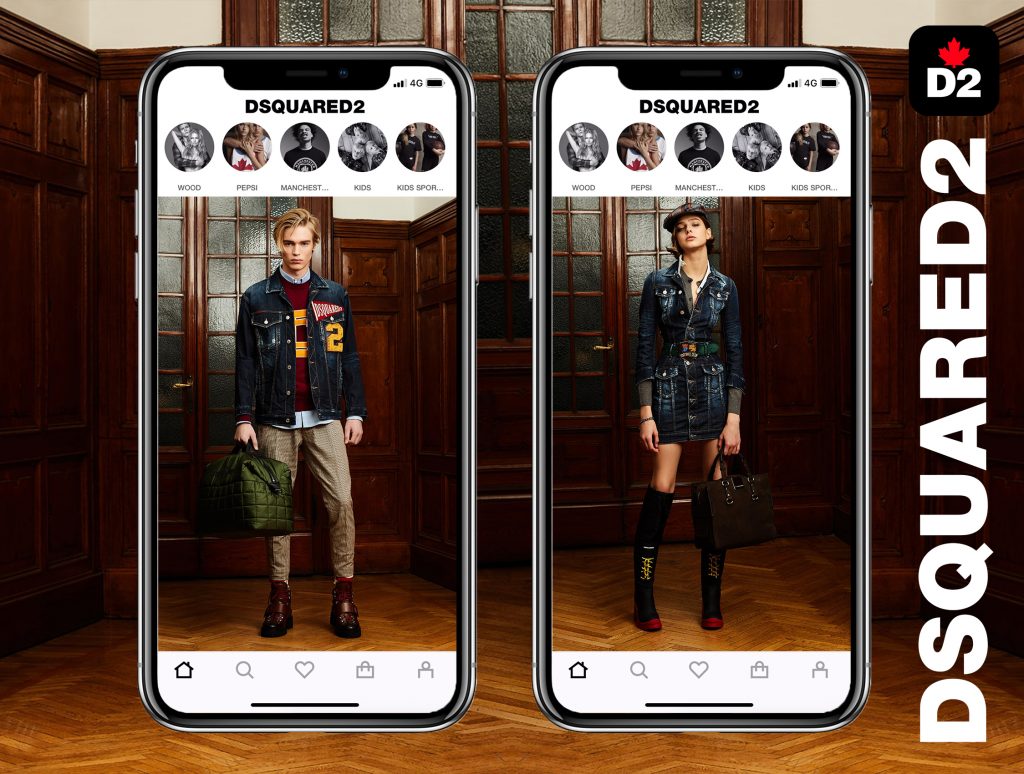 To further connect the omnichannel services, the app will soon have a "find your nearest boutique" feature as well as a pick-up or reserve in-store option easily accessed through one single tap. Users will also be able to receive notifications keeping them updated on the best of Dsquared2 – such as special products and unique collections.
"Basically, people want to live inside of experiences and appreciate being involved in a unique story," the Caten brothers added. "Digital storytelling could be a new way to present collections and fashion brands could really improve and make the difference but we think that it can't be the only way to do it. Physical and digital are very complementary to one another and though we have explored it before we want to get deeper and focus in more."