DSQUARED2 SHOWS 25TH ANNIVERSARY COLLECTION IN MILAN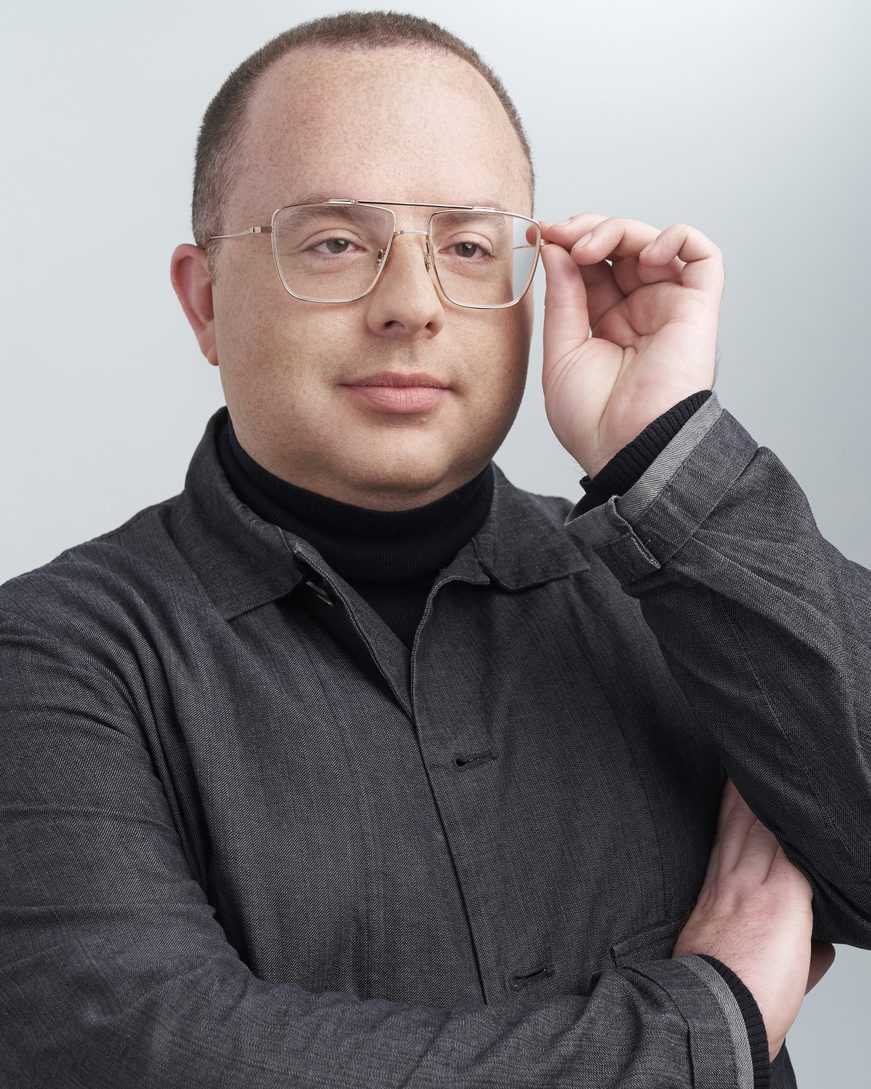 Identical twin brothers Dean and Dan Caten celebrated their brand's 25th anniversary in Milan on Friday.
The collection reveals its heart in the phrase 'love is … ', taken from a comic strip by cartoonist Kim Casali which was inspired by a series of love notes she drew for her future husband. A cherished motif from their childhood, Dean and Dan put the short statement in its curled lettering in jacquard knits, with a view that two simple words capture the sentiment the world needs right now.
For this collection, the iconic low slung, sexy and skinny silhouettes mixed with the attitude we expect from Dsquared2 is redefined for 2020 to give a new spirit to the brand.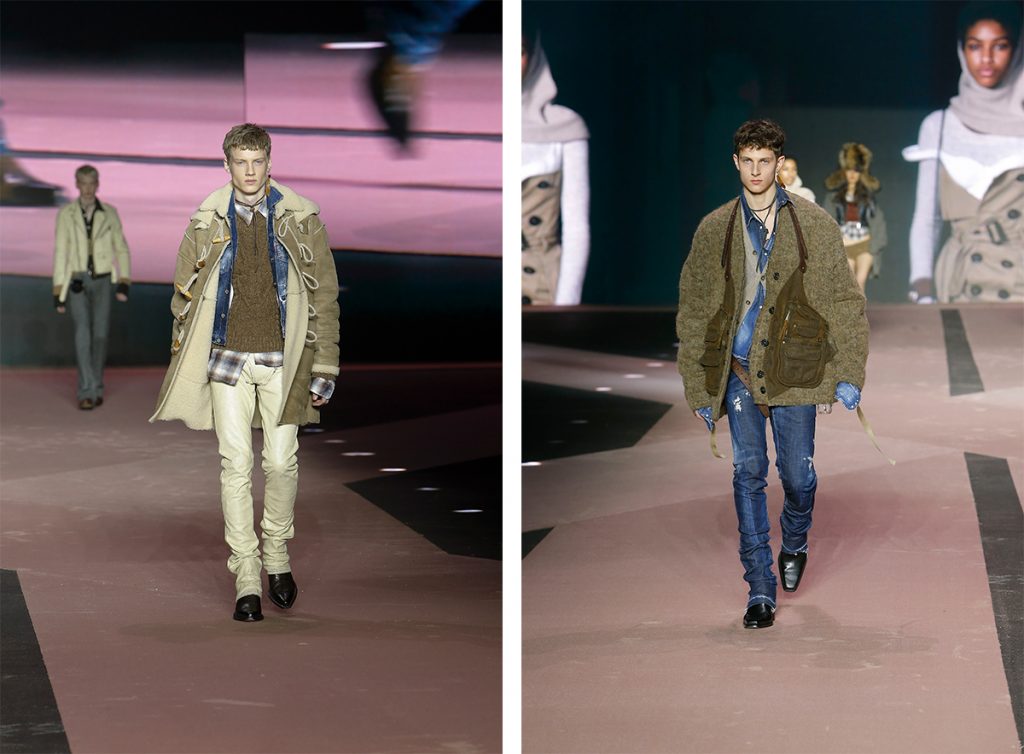 Iconic pieces from the archive were redesigned by playing with proportions, super tight and shrunken or oversized, with a tactile washed look and feel in warm, earthy tones. Every look appears as if individually treated with a lived-in soul. And, masculinity is blurred with femininity through the slightly exposed midriffs, cropped shirt sleeves, and jewelry that dangles with colored crystal rock pendants or leather feathers.
Cardigan coats, vests, in ribbed silk, fuzzy mohair and cashmere are layered one over the other in sensual styling, and the check shirt-a staple of the Dsquared2 wardrobe-in linen for winter has a worn-in finish. The natural shades of the line-up connect to nature outdoors, a place where Dsquared2 designed its fashion to play in for a quarter of a century. Canadian country wilderness is seen in lumberjack checked coats and pants fringed on their sides. Mountain blanket red stripes are in bandeau style miniskirts and a poncho. Shearling coats are draped long around denim and Western boots. Hammered metal medallions and suede fringing embellish half-moon shaped bags with large buckles or metal ring handles.
Pumped up long parkas are worn over a men's look that appears from anime, contrasting in cartoon-like sizes over clinging rubber high neck, long sleeve tops, wrinkled leather pants, and mini cropped knitted vests. Women's waist grazing raw cut jackets have collars decked with a flourish of eco fur, super low waist leather shorts. Oversized hanging military-style pockets are built onto the classic Dsquared2 cotton canvas pant. Jeans, Dsquared2 DNA, are presented long, bleached on the thighs and wrinkled on the calf; or as a pair with two waists, one dropped to the hip, button fly open to reveal the front zip and button of another, looped in a leather belt with oversized gemstone buckle.