DUNHILL LONDON COMBINES CONTRASTING BRITISH CLOTHING CULTURES FOR SPRING '19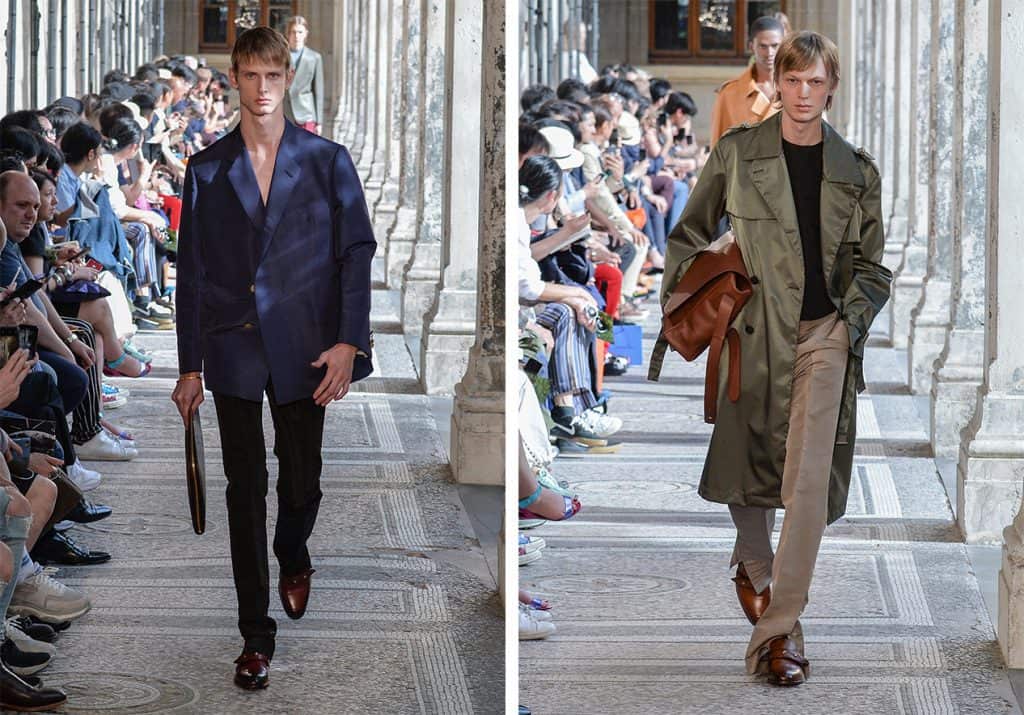 Contrasting British clothing cultures serves as inspiration for Dunhill London's spring/summer 2019 collection. Embracing both precision and subversion, utility and elegance, creative director Mark Weston builds on quintessentially masculine codes, combining and contrasting them, to find a more fluid exchange between classic formality and casual nonchalance.
An eighties idea of aspiration, of power clothing on the one hand and sportswear on the other, comes to a contemporary cohesion. Relaxed, wrapped tailoring takes the place of the classic double-breasted jacket, infusing a new notion of power dressing, while split hem trousers nod to an eighties casual code. The bold Dunhill logo, from seventies luggage canvas, morphs into the late nineties love of all things labelled, while moiré silk, most often at home in a formal eveningwear setting, ousts technical fabrics and finds more utilitarian form.
"I wanted to subvert the notion of classic menswear clothing codes in a subtle way," explained Weston. "It's part of a questioning of notions of taste and aspiration, particularly those related to certain ideas of British clothing cultures, where elegance, provocation and a certain degree of irreverence happen all at once. For me, it is about showing this in an easeful yet rigorous exploration of classic forms and proportions in the silhouette. At the same time, there is the tension of contrasting fabrics and materials, where evening silks might appear like technical fabrics, and an idea of layering eras is brought to the point of today."