DYNAMIC DUO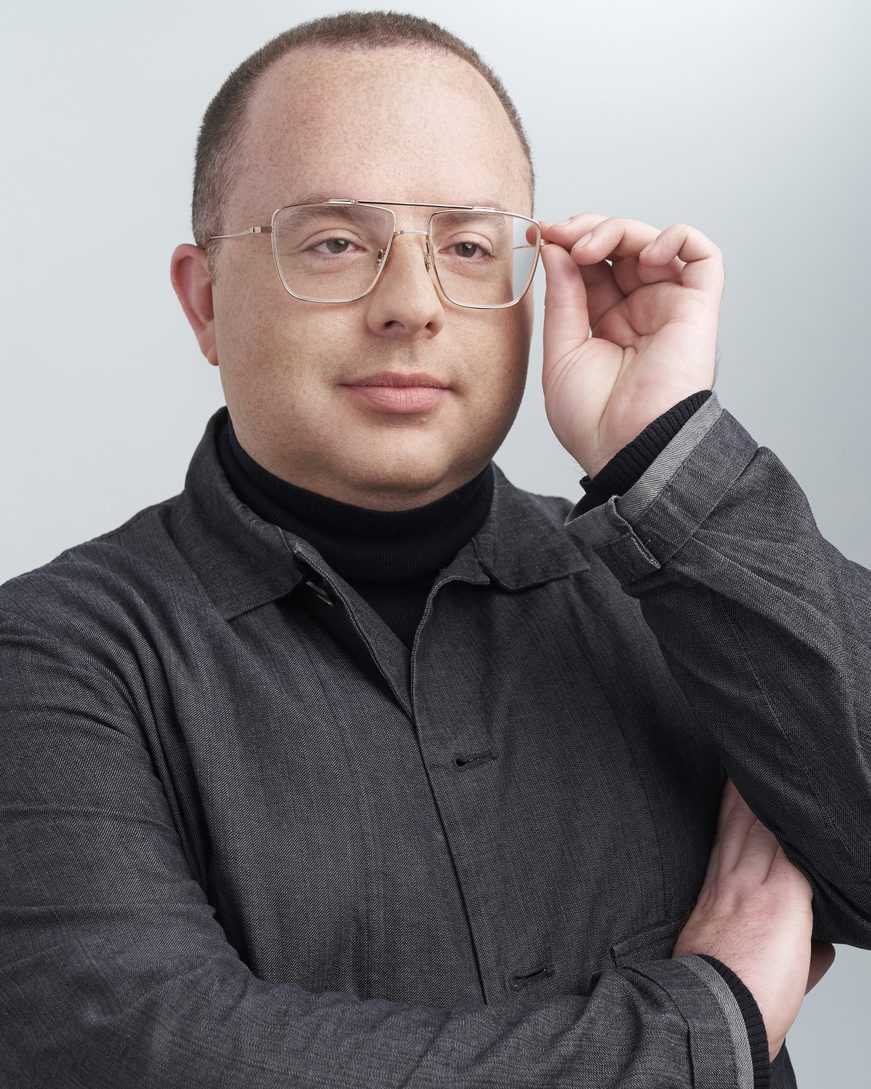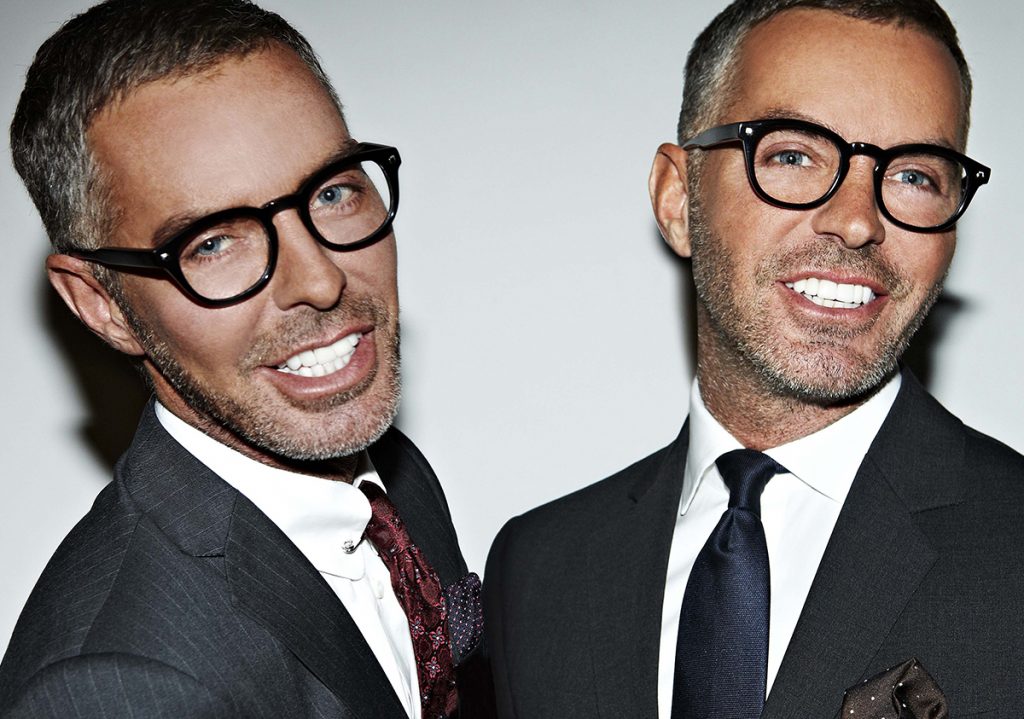 DSquared2 is a family affair. Hailing from Willowdale Ontario, twin brothers Dean and Dan Caten moved to New York City in 1983 to attend the Parson's School of Design, and eight years later, followed their dream to work in Italy, the birthplace of their father.
After collaborating with a diverse roster of luxury fashion brands, the brothers decided to launch their first men's collection under the Dsquared2 label in 1995. This collection marked the debut of their theatrical and unique runway shows, combining fashion and music and capturing the attention of worldwide fashion press and buyers. Soon the designer duo started to expand the business: in 2003 they presented their first women's collection, in 2012 beachwear and underwear collections, in 2013 childrenswear collection, and in 2006 perfumes and fragrances.
Dsquared2's defining philosophy is a fusion of contrasting themes and draws inspiration from a mix of their Canadian roots, Italian tailoring, and all-out glamour. The work hard / play hard motto expresses the dualism that is the essence of the brand: constantly creating new trends while never losing its playful soul.
Dean and Dan's creative vision also includes a view onto lifestyle and design with the opening of Ceresio 7 Pools and Restaurant in 2013. This space, which showcases the duo's passion for design and art, is located on the rooftop of Dsquared2 Milan's headquarters; it features outdoor pools and a terrace that allows guests to enjoy Italian fine cuisine surrounded by lush vegetation. Building further on the Ceresio 7 brand in 2017, the debut of Ceresio 7 Gym & Spa, a contemporary fitness and beauty hub in Milan, as well as the Ceresio 7 Guest House, an exclusive, elegant, and luxurious private space conceived for welcoming guests for special occasions.
As the brothers celebrate DSquared2's 25th anniversary this year, we caught up with Dean and Dan to chat about how their business has evolved, some of the challenges they've faced, and lessons they've learned along the way.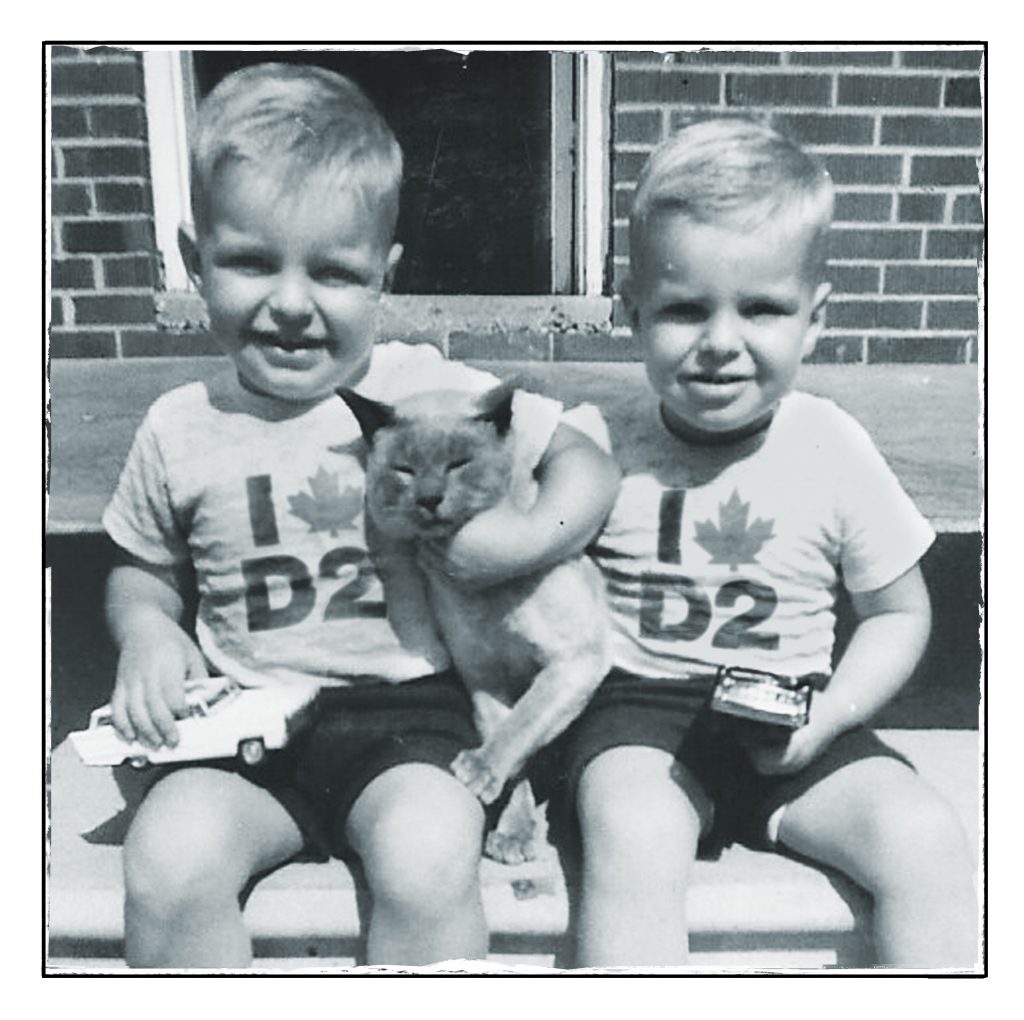 Q: What do you love most about running your own fashion company?
A: We think the best part of owning and running Dsquared2 is that we get to wake up every morning and do what we love. We don't take our careers lightly. We are very blessed to be able to create and share our vision with the world through the art of fashion. We obviously consider ourselves to be extremely creative but to have people acknowledge and accept your ideas and to make them their own is priceless! And then, we have the opportunity to do this together, as twin brothers.
Q: What were some of the more difficult challenges you've faced?
A: We've had many challenges along the way. Even before starting Dsquared2 there were times when we felt like giving up but we were committed and passionate so nothing stopped us. We have always tried to be focused and positive. Maybe the most difficult thing was to come to Europe putting an ocean between us and our hometown, but we took the risk and worked harder and harder. We arrived in Italy where tradition, beauty, and heritage were so inspiring for us and for our work.
Having a built-in best friend made it easier to push one another and to hold each other accountable in terms of pushing forward… our bond has always been the best asset! Challenges are merely just a bump in the road. Sticking it out, believing, and having endurance is what breeds success, but trust us — it's not easy!
Q: What has been one of the major lessons you've learned along the way?
A: Stay true to yourself. We remain true to ourselves in our brand's DNA and you can see that reflected in our offerings. But, more importantly, we stay true to who we are as people, to us that's what's most important.
Staying true, staying grounded. Being focused, work hard with effort but love at the same time — and we would say also have fun doing work — is very important for us.
Q: What would you say are some of the major changes that have happened since launching the brand?
A: TIME! Everything is different. When we launched the brand never would we imagine that we would be here! Without a doubt, the biggest change has been the influx of social media and how it truly drives the world and all facets of the business. The digital age is upon us now more than ever.
Before you could say that we simply made clothes and prayed that the masses would love them. Now we have to yes design, but make sure that the narrative that represents the collections is also told in such a way that is receptive to all on all mediums.
Q: What are some of your most favorite moments since launching the brand?
A: There are several moments for Dsquared2 and for our personal growth that we never forget and we are grateful for! I can name for example the collaboration with Madonna in 2000 for her "Don't Tell Me" video and then when she wore Dsquared2 items for her "Drowned World" tour in 2001 and also when Naomi Campbell decided to walk for our first women's fashion show, this meant a lot for us! We have very good memories of the last 25 years, we worked with talented people who we really admire. We really do not regret anything because all the moments we passed through gave us the opportunity to be who we are and to improve ourselves and the brand. And we do not consider ourselves and our brand at the final level because there are still a lot of things to do and learn to improve and make everything better.
Q: What's some of the best advice you've received?
A: Keep going, don't stop, don't slow down… KEEP GOING! That one comes especially from our grandma; we never forget her words. That is definitely the best advice that we could also give to others. Follow your dream, do not give up even if it could be very difficult. Resolution, hard work, and passion are the keys to everything. Love, putting love into your work!
Q: What's your goal for the brand in the next few years?
A: We want to continue to grow for the next years! We want to interact more with customers, by understanding them, supporting them, and speaking to them in more ways than just fashion. We want what we do to have a greater impact on the world as it is a time that we must all come together. The last few months have been hard on everyone including us. We want to continue to reflect our customers through our products but touch them with the essence of who we are. We are love and we want to share our love and our light with the world.