Dyne shows fall collection in its first-ever runway show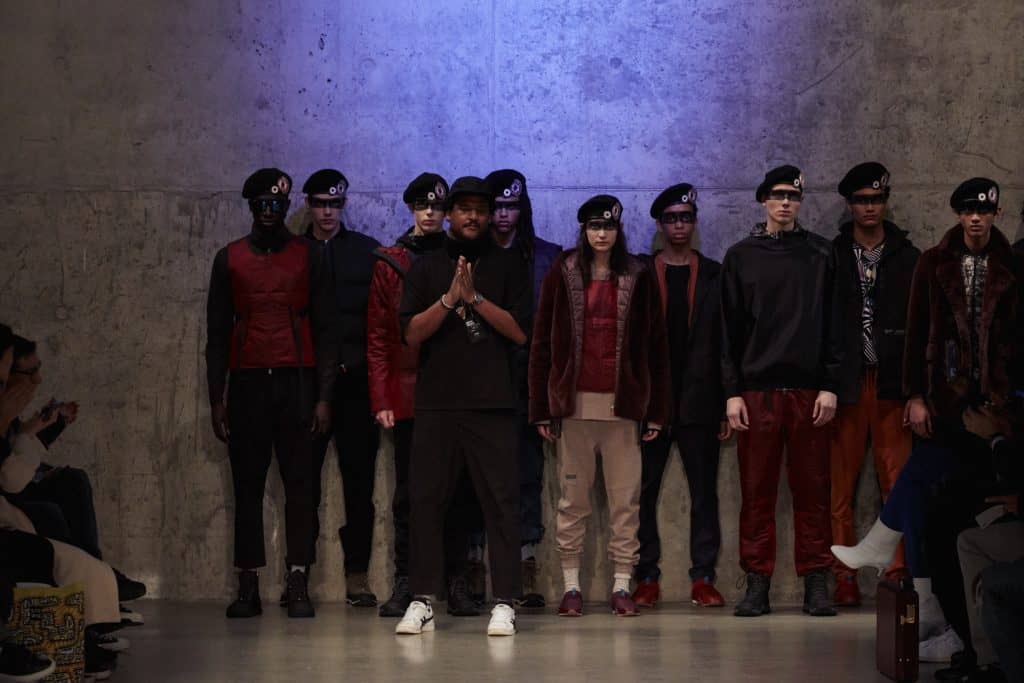 In its first-ever runway show, DYNE debuted it's fall/winter '18 collection during New York Fashion Week: Men's at Skylight Modern.
The inspiration behind the collection is a look back, and respectful nod to the civil rights era, wherein some of the same fights of days gone are still being fought today. The underlying tone of standing together for something bigger than us as individuals is the connecting thread for this season.
A unisex brand from its inception, designer and creative director Christopher Bevans incorporated female models to show the versatility and interchangeable ways in which DYNE can be embraced across genders.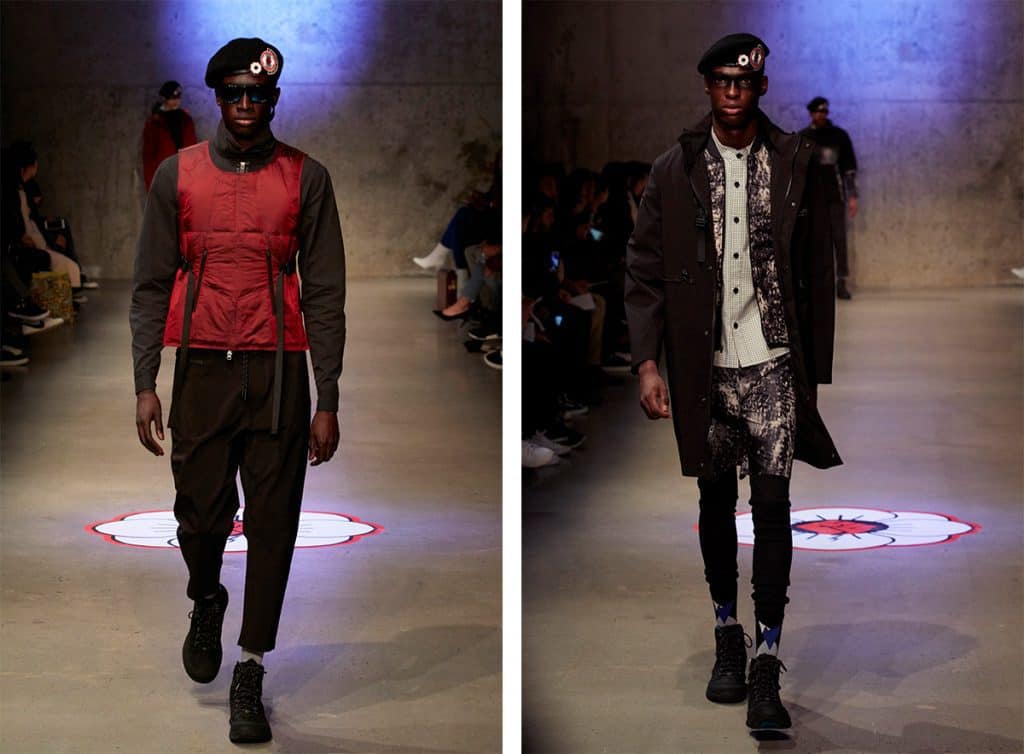 The show featured looks from its collaborations with Save the Duck and Le Ballon, as well as its Woolmark Prize-winning capsule collection.
Looks included cruelty-free outerwear with faux fur coats and feather-less down puffers; waterproof jackets and tees, and statement knits. The color palette was bold with blood reds, bright blue, and safety cone orange, and silhouettes were clean and modern.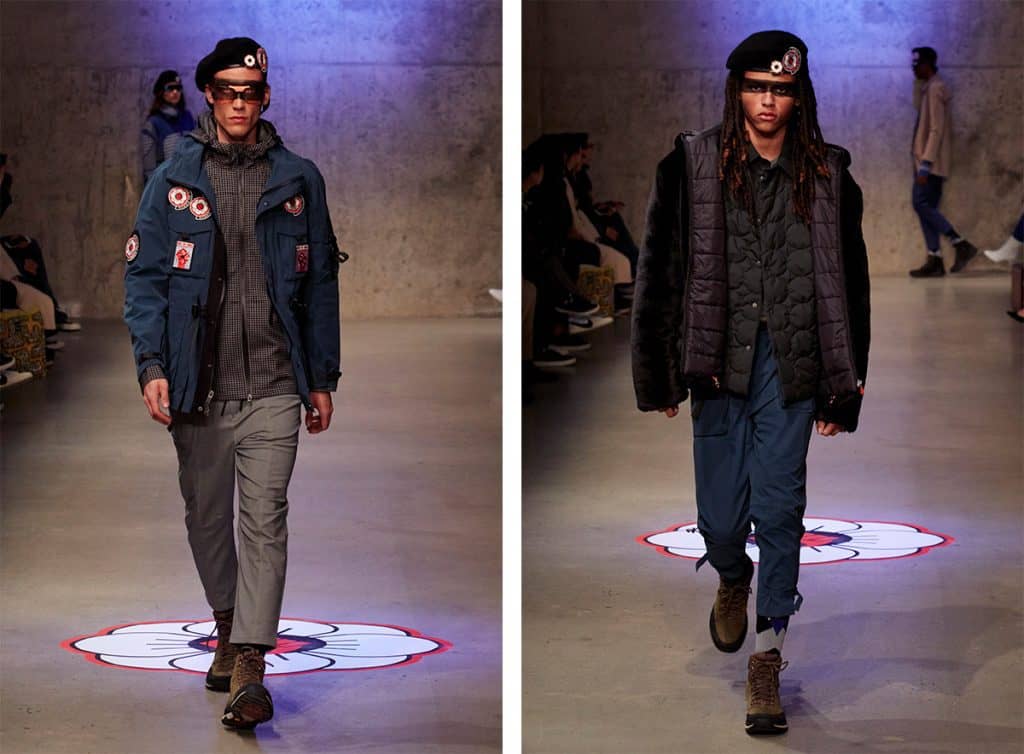 Photos by Sam Mckenna