DYNE TAKES ON THE 'FUTURE NOMAD' IN SPRING COLLECTION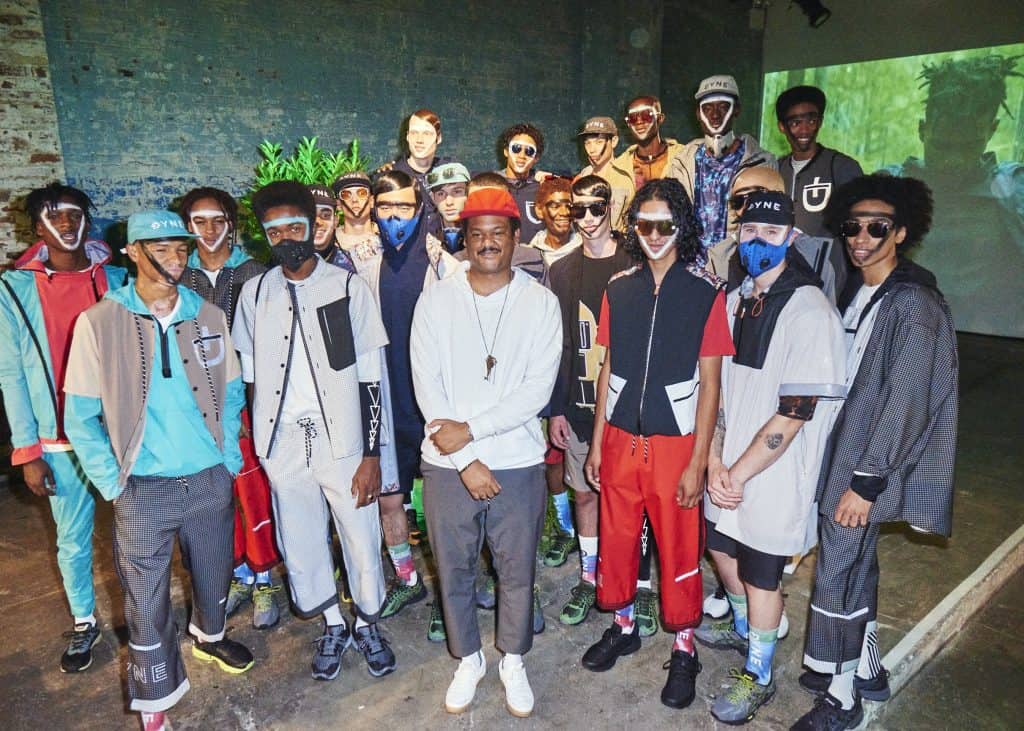 U.S. premium activewear brand DYNE partnered with Google Cloud and Bemis Associates to debut its spring/summer '19 ready-to-wear collection during New York Fashion Week Men's on Monday, July 9 at Industria Studios.
The inspiration for the spring/summer '19 collection entitled 'Future Nomad,' focused on highlighting Portland, Oregon, DYNE's home base. "Paying homage to the beautiful yet rugged landscapes of the Pacific Northwest, DYNE's connection is not only to the modern technological world but also to the natural world in which we all must coexist," said creative director Christopher Bevans.
The latest collection stays true to the brand's tailoring roots by utilizing the most advanced Schoeller fabrics from Switzerland, and lightweight wool from Tollegno 1900, in tandem with best-in-class Sewfree bonding technology from Bemis.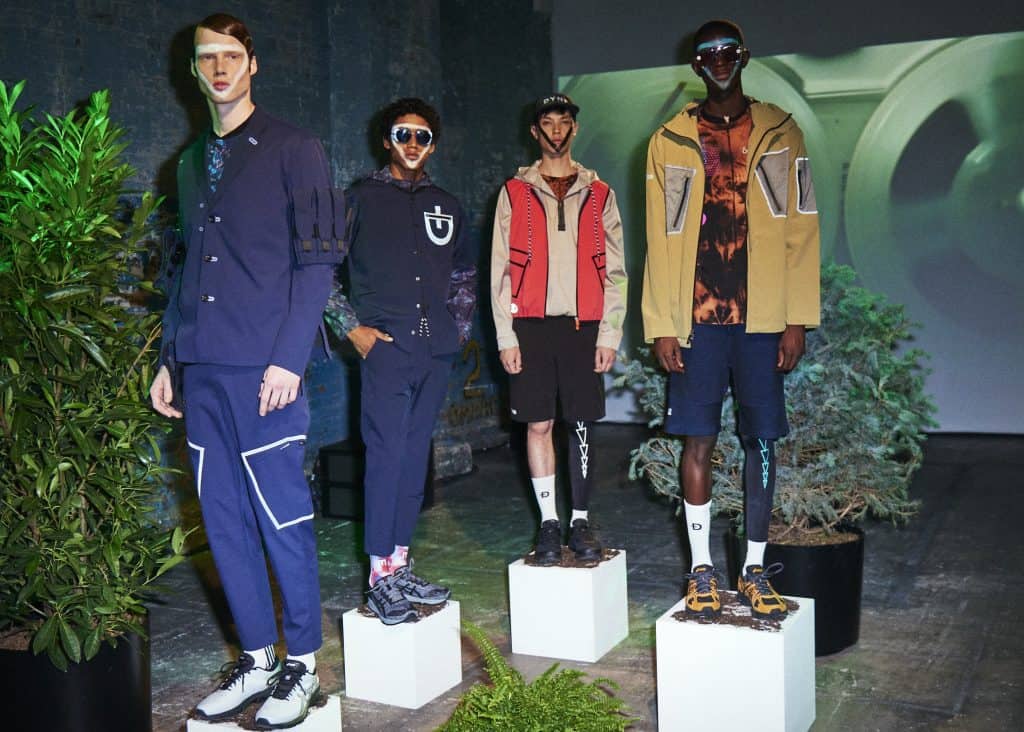 Other key elements included; a blend of luxury color-blocked cross-functional pieces, cargo utility pants with bonded reflective overlay details, and embedded NFC chips within the garments for an accelerated checkout experience. The color palette was a mix of bright poppy red, maritime blue, charcoal and sleek onyx on silhouettes that were futuristic, yet functional. The collection also featured upcycled synthetic materials, which are more sustainable than newly produced synthetics. Looks were completed with footwear by Asics with styling led by Eugene Tong.
Hair and make-up for this season, led by Chika Chan for Make-up Pro and Joseph Dimaggio for Davines North America, was incredibly important to translate DYNE's future nomadic story that has a post-apocalyptic dystopian feel. DYNE's spring/summer '19 video campaign was also unveiled on-site and projected throughout the space. The video was sponsored by Bemis and Google Cloud.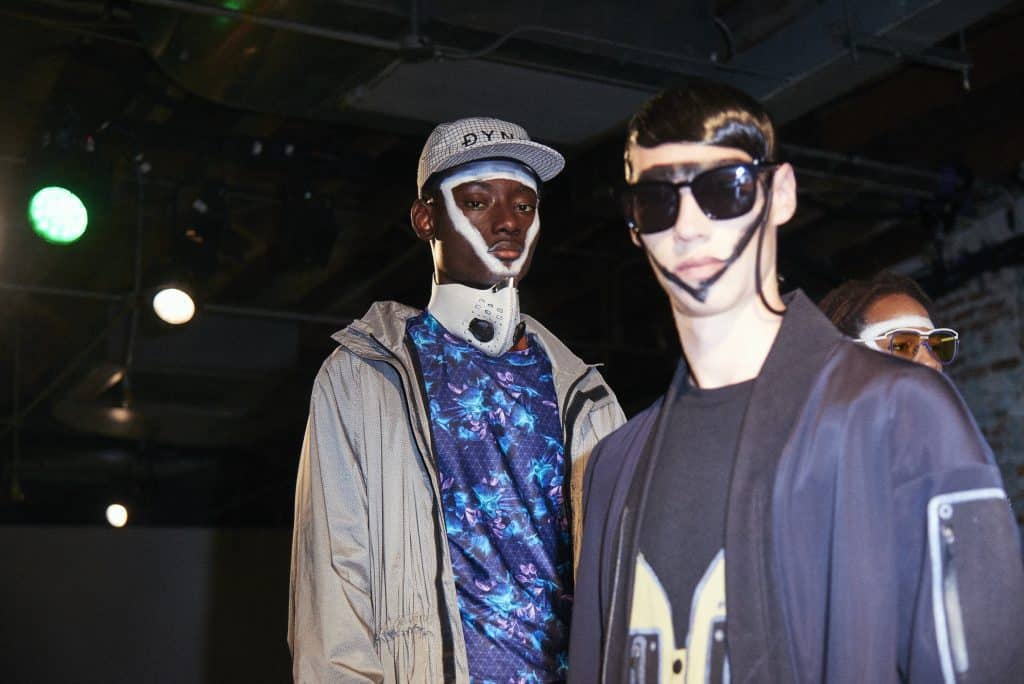 Photos by Christopher Callaway