EBAY AMPS UP CUSTOM SHOPPING EXPERIENCES WITH NEW PLATFORM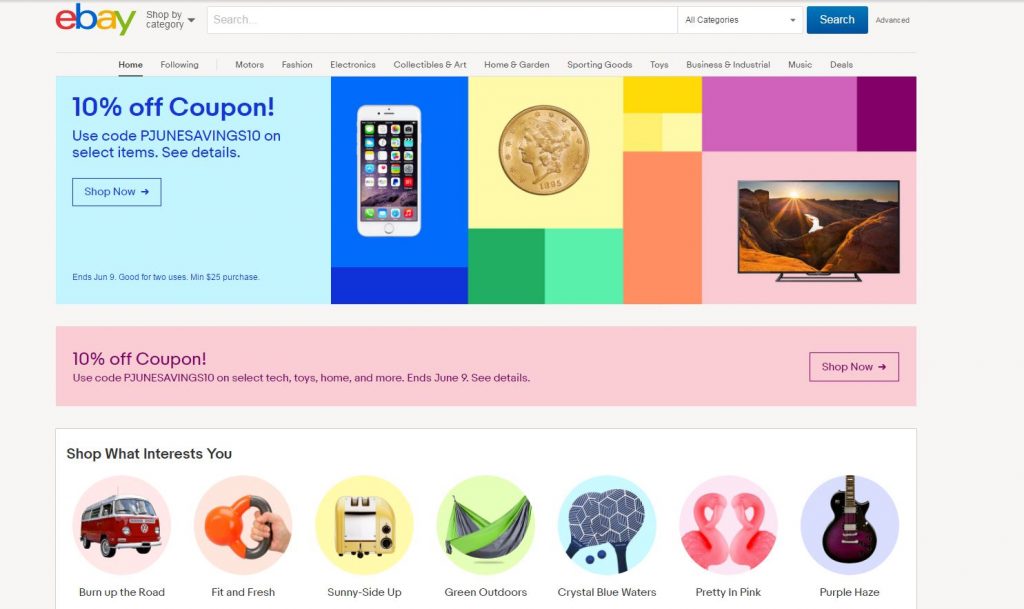 A new study conducted by online retailer eBay found that 9 in 10 Americans (93 percent) want the things they buy to reflect the "real them," and eBay is echoing this growing sentiment with the launch of "Fill Your Cart With Color." Developed with eBay's new global creative agency 72andSunny Los Angeles, the initiative highlights all the ways eBay enables anyone to shop vibrantly, break away from the "beige" conformity of traditional commerce, and live colorfully.
"Fill Your Cart with Color" is a new brand platform for eBay, kicking off with a new TV spot followed by an approach that will live across TV, cinema, OOH, display and social. It integrates the introduction of an enhanced and more personalized eBay shopping experience, which now includes a reimagined homepage that's responsive to each user's interests. Leveraging artificial intelligence and machine learning technology, shoppers receive tailored recommendations across all categories with each new site visit, and an inventory mix that's truly unique to them.
"Individuality and self-expression are at the heart of the eBay brand, delivered through an extraordinary breadth of inventory from around the world," said Karl Isaac, vice president of Global Brand at eBay. "As consumers pursue their passions and reject conformity, both in commerce and culture, 'Fill Your Cart With Color' celebrates the things that truly make people unique, and connects to what people love about eBay, from new and unique items to personalized experiences. Now, more than ever, eBay empowers people to find exactly what they love and express who they are."
To create eBay's new brand platform, 72andSunny Los Angeles commissioned three directors to capture what makes eBay different. The directors, whose resumes include feature films, music videos and creative work for top global brands, are Bridget Savage Cole, Josh Nussbaum and Director X. These esteemed creators each shot their component of the spot separately, in Chicago, Los Angeles and New York, respectively.
"eBay is built on the diversity of the buyers and sellers that make up our marketplace – they create a rich and dynamic environment for commerce that is unmatched in possibilities," added Suzy Deering, chief marketing officer for eBay North America. "Our priority as a business is to marry our streamlined, personalized shopping experience with our unparalleled selection of inventory to meet the evolving needs of millions of shoppers – uniquely enabling them to shop the products that they love."
The new creative also captures real people – from a celebrated artist, to a sneaker aficionado, to one of the country's most sought-after fly fishing guides – sharing their real passions, personality, and perspectives. Each highlights selections from eBay's cross-category merchandise and just a few of the ways shoppers can use eBay to find what's perfect for them.