EDITOR'S PICKS: 12 HIGHLIGHTS FROM NEW YORK'S MRKET AND PROJECT
Being in New York in January for the fall/winter'18 trade shows proves to be the perfect opportunity to spot upcoming trends, find new and exciting collections, and check on what some of our favorite brands have created for next season. Here is what caught our eye during last week's Project and MRket shows.
HÅNDVÆRK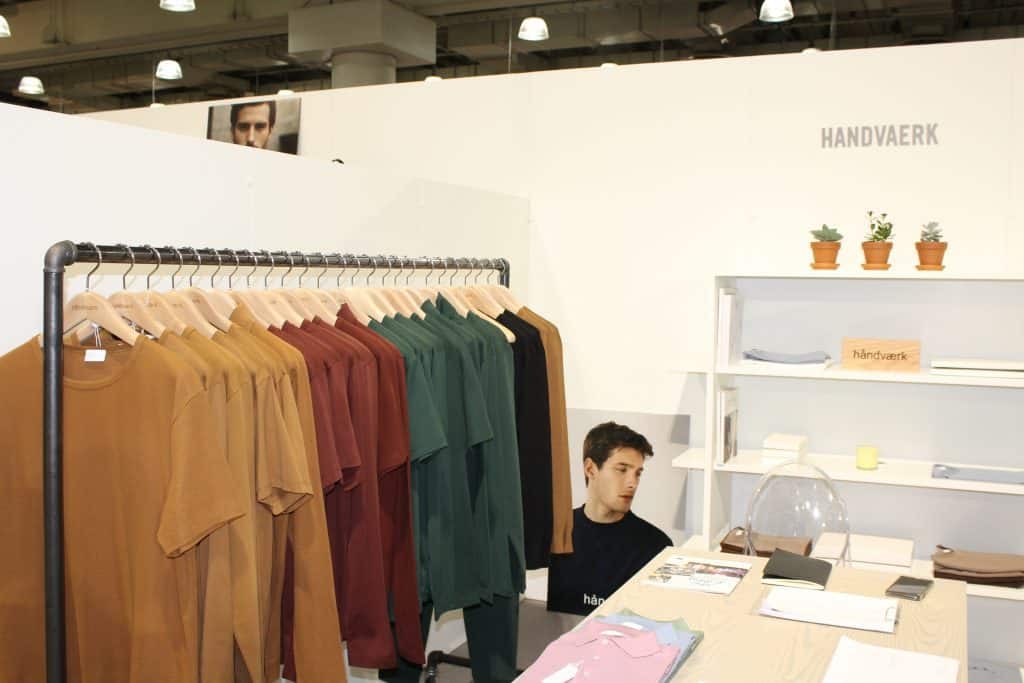 Known for its great line of luxury basics, Håndværk is branching out this season into some new colorways and styles. This season sees the addition of Mustard, Brick, and Bottle Green — representing the transformation of the foliage in fall, capturing the shift from green to reds, and yellow. The brand has also introduced new bodies like a pique polo ($125-$140) and roll-neck sweater ($125) – all of which are made from the premium Peruvian cotton the brand is known for. Premium cashmere and alpaca are also available. Check them out!
---
ZABEO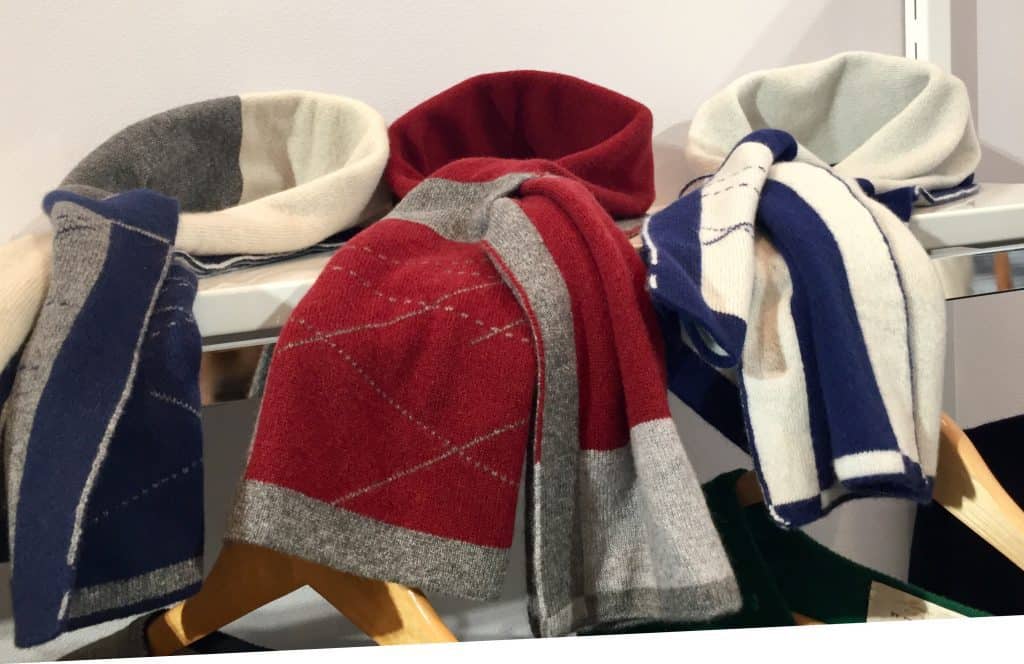 Exquisite cashmeres all handcrafted in the tiny Italian town of Asolo (recent locale of a Rockefeller wedding attended by Michelle Obama and numerous VIPs, several of whom visited the Zabeo workshop). At Project, we met Marco Paolin and his charming mom Lina, founder of this 40-year-old business that employs five artisans in nearby towns. The collection is exceptional, especially a 12-ply zipfront cardigan wholesaling at $600, another quilted cashmere wholesaling at $250 and some fabulous pull-through scarfs, $50 cost for a suggested retail of $125. Very special. (zabeo.cashmere@gmail.com)
---
VINCENT D'AMERIQUE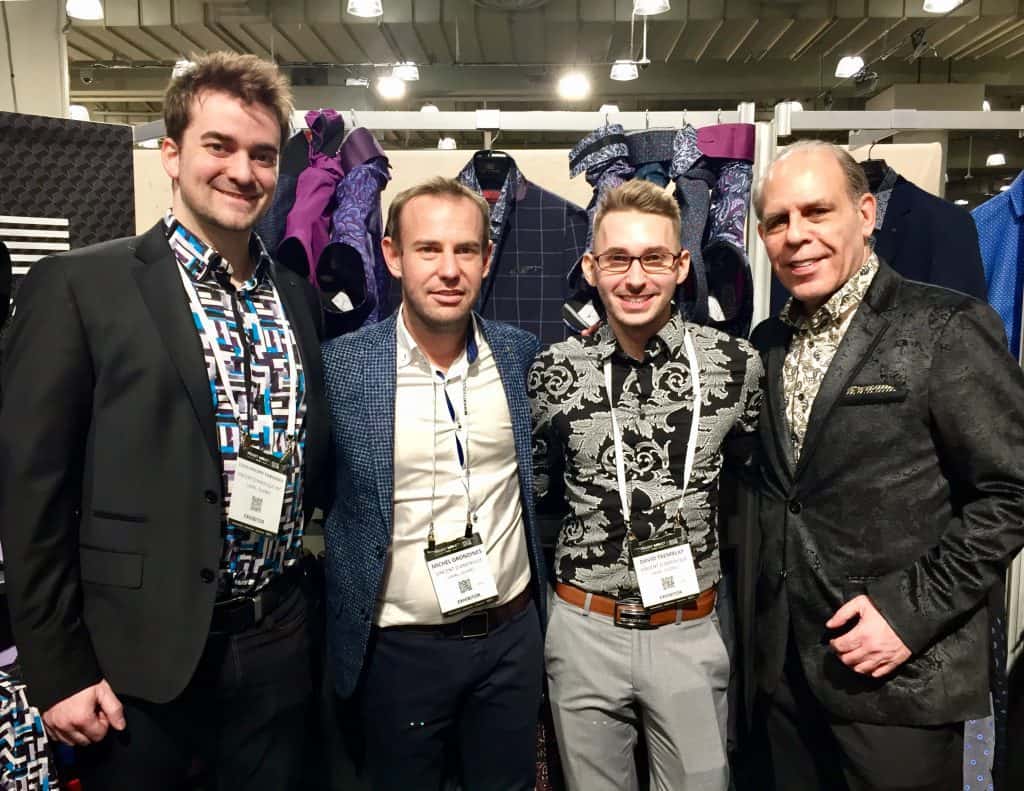 Designed in Montreal and targeted to a young fashion-forward customer, this collection is huge in Canada but new to the States. Fast fashion that doesn't break the bank (sportscoats are $85 wholesale, shirts $39), the line ranges from jeans and tees to formalwear and footwear. With some incredibly creative advertising targeted to millennials, the brand is poised to take off in the States. Michel Grondines started working for the company at age 16, was a partner for eight years and is now president.
---
TROUBADOUR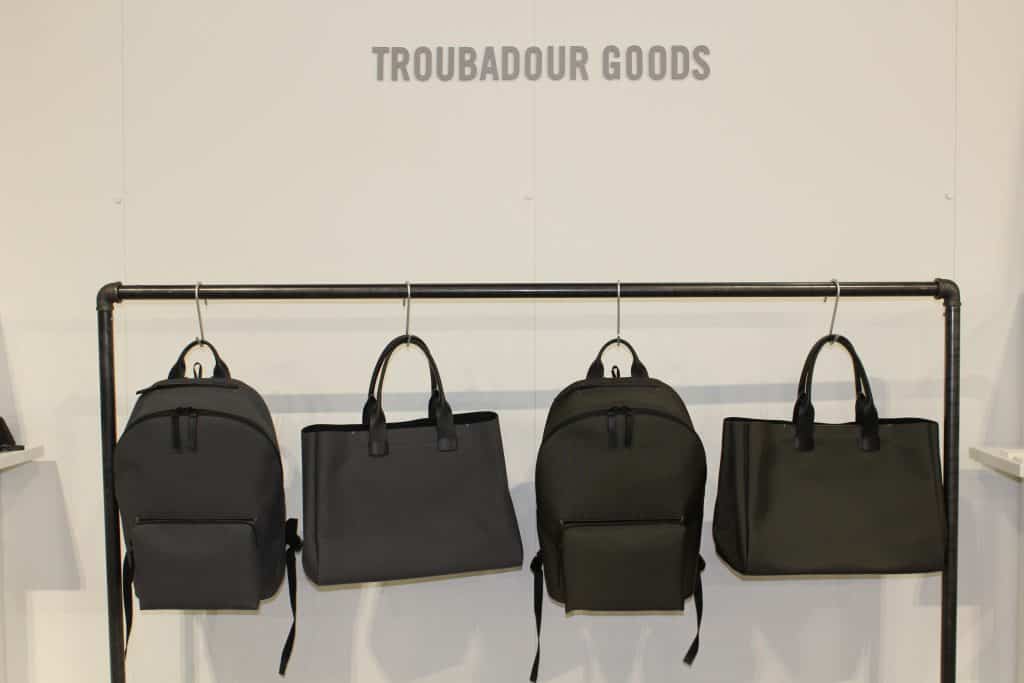 These fantastically-made bags from British label Troubadour has added a new color to its mix this season. Its two best-selling styles, the fabric + leather tote ($322) and rucksack ($492), are now available in an attractive deep green. Additionally, the brand has introduced a new larger duffle-meets-weekender bag that would serve any stylish man on the go. Be on the lookout for these bags, they will definitely get you noticed—we speak from experience.
---
PATRICK ASSARAF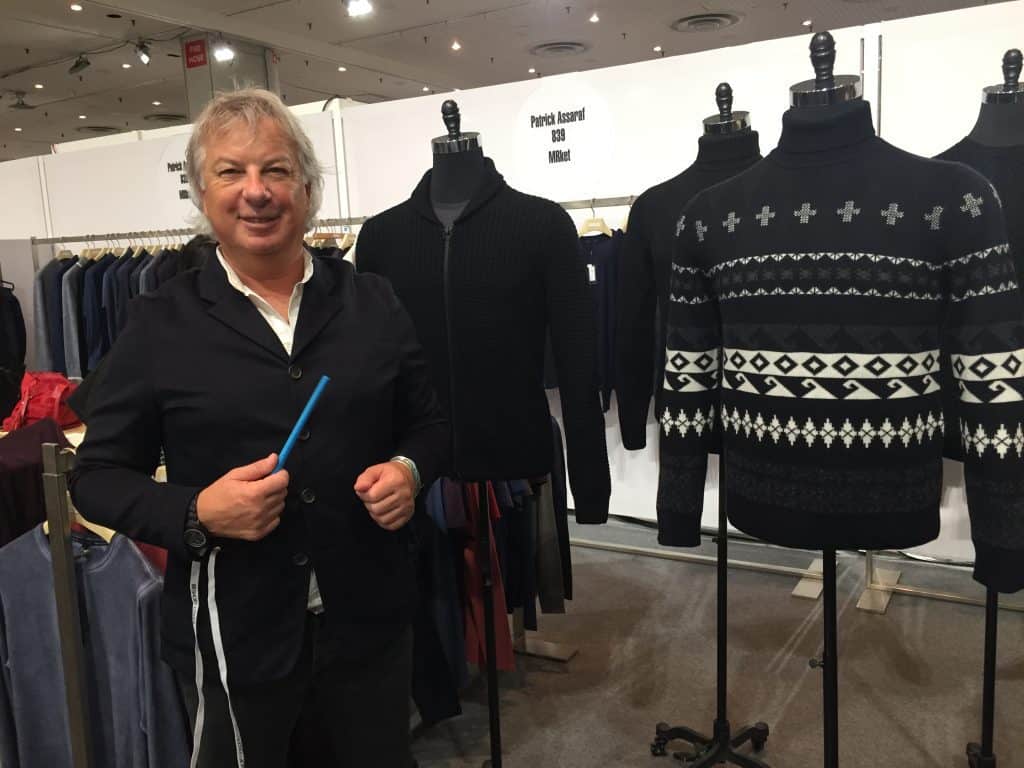 Lots of fine gauge knits and layering pieces define a collection that epitomizes contemporary dressing. Interesting blends like wool/yak/cashmere and cool details like raw edge seams add interest to the soft luxury hand that pervades fall 18 offerings. We loved the cut-and-sewn sweater jackets, the merino knit blazer, the chunky knits, the zip hoodies in boiled wool and especially the sophisticated athleisure pieces in performance knits. (Most sweater jackets and knit blazers retail at $495.)
---
EN SOI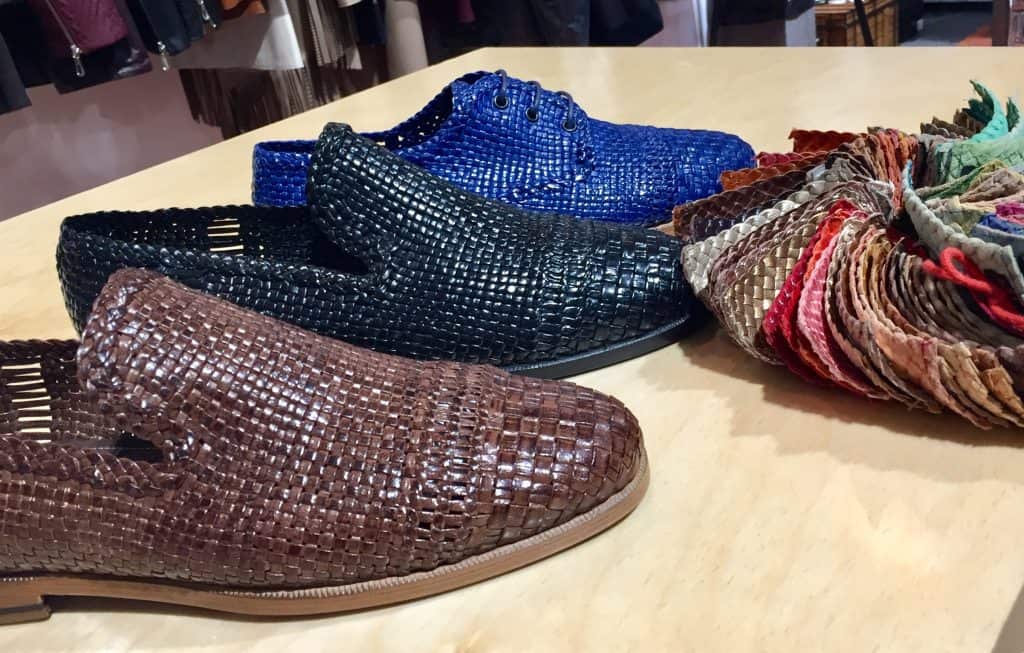 No one knows leathergoods like Ugur; his expertise is apparent in both the outerwear and footwear collections. We loved the lambskin shearlings from Spain, the distressed leather soldier boots out of Turkey ($150 cost for a $399 suggested retail) and the handwoven espadrilles and lace-ups (woven on the last, not on a table!) available (four-week delivery) in 72 colors! (The women's outerwear is also magnificent!)
---
AMSTERDAM HERITAGE LEATHER GOODS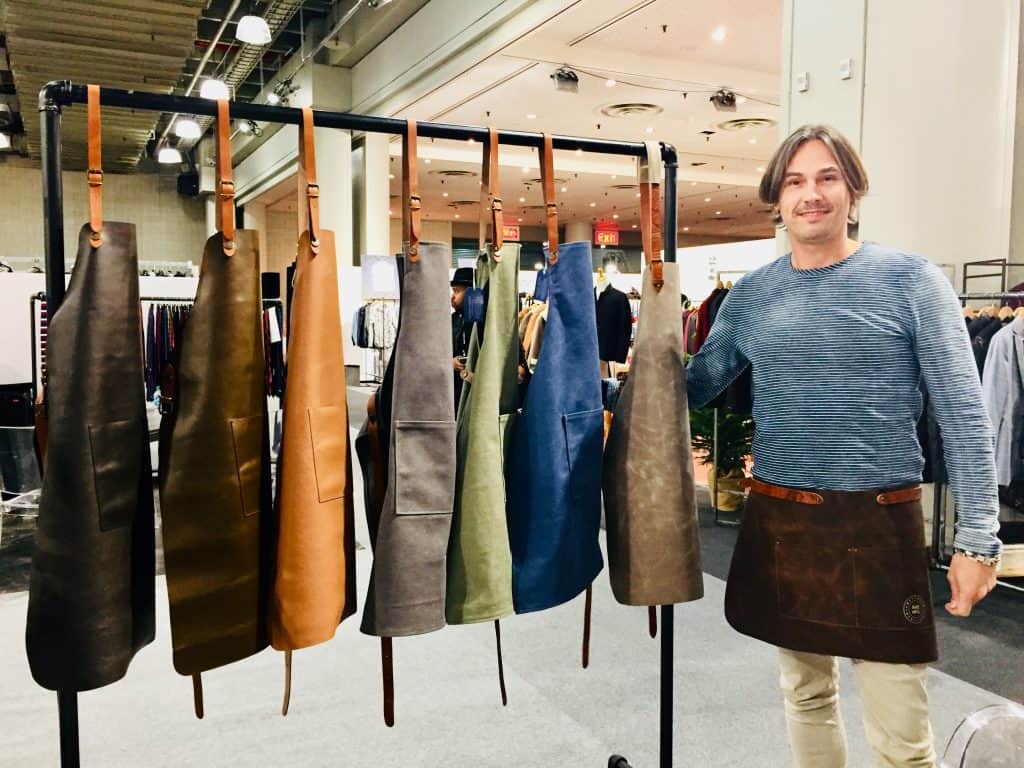 Some of the nicest distressed leather bags and briefcases we've seen, these are priced to retail at $300 to $350. Crazy as this sounds, we also loved the leather aprons: $220 retail for the full aprons and $150 for the half versions. According to sales director Frido van Mossel, both sizes are perfect for grill masters, craftsmen, baristas, tattoo artists and creative types choosing to express themselves. The collection also includes leather pillows, oven gloves, napkin holders and much more. Made in the Netherlands but shipped from Miami.
---
IBIZA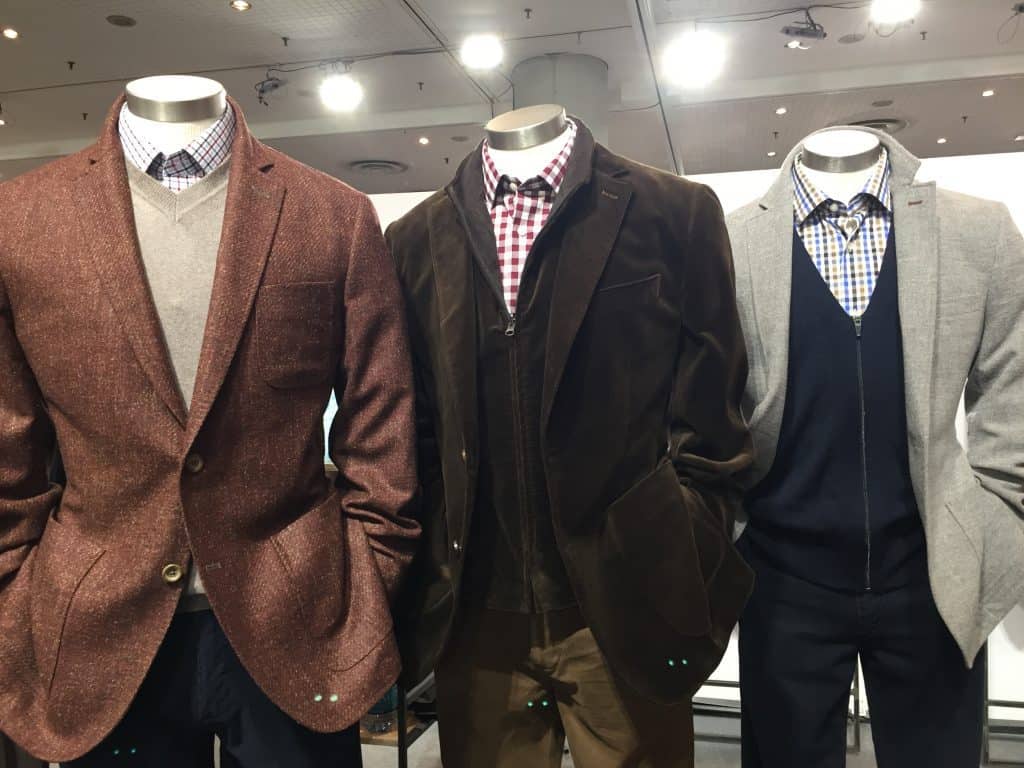 Few clothing companies offer the combination of fashion and value found in Ibiza. Their soft sportcoats (with canvas shoulder and chest piece) are crafted of the finest Biella fabrics and feature quality details (corrozo nut buttons, Japanese suede trim) and, at $189 cost for a suggested retail of $495, compare well to Italian makers at many times the price. Says national sales manager David Schuster, "Our creative director Kjell Wikestam never repeats offerings from season to season: even if it's a great seller, he'd rather show something new." Check out too Ibiza's suede trim cotton ID jacket ($395 suggested retail), a fabulous reversible 34 inch tailored coat ($189 for $495) and some beautiful velvet and brocade dinner jackets ($215 for $595.)
---
VITALIANO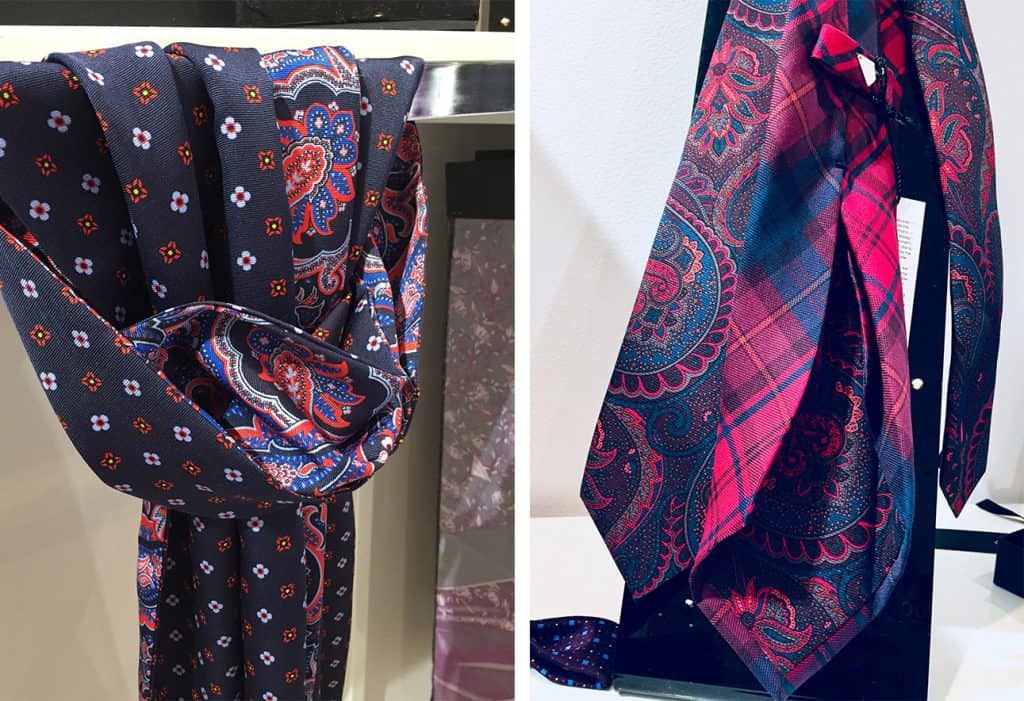 Few neckwear companies produce seven-fold ties these days as they are more difficult (and more expensive—using twice the amount of fabric) to craft. The exception: Vitaliano out of Bologna, whose gorgeous seven-fold ties combining patterns are true works of art ($130 cost for $325 suggested retail). Also noteworthy: double-faced pocket squares at $54 cost and double-faced scarfs at $175.
---
J.S. BLANK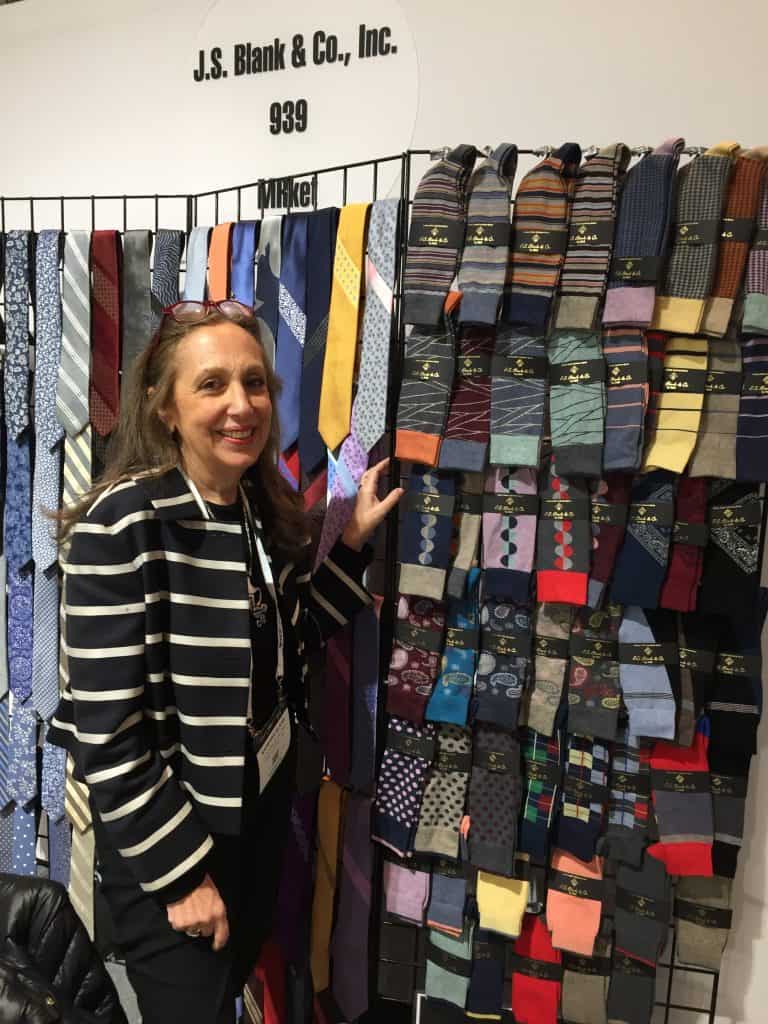 Barbara Blank might be famous for her fabulous neckwear and pocket squares, but just wait 'til you see her socks! Crafted in Italy with 15 percent cashmere, these beautiful socks feature unique designs and gorgeous color combinations knit in special mélange yarns for a sophisticated luxury look and feel. ($15 cost for a $45-$55 suggested retail and selling out!)
---
RATTA MILANO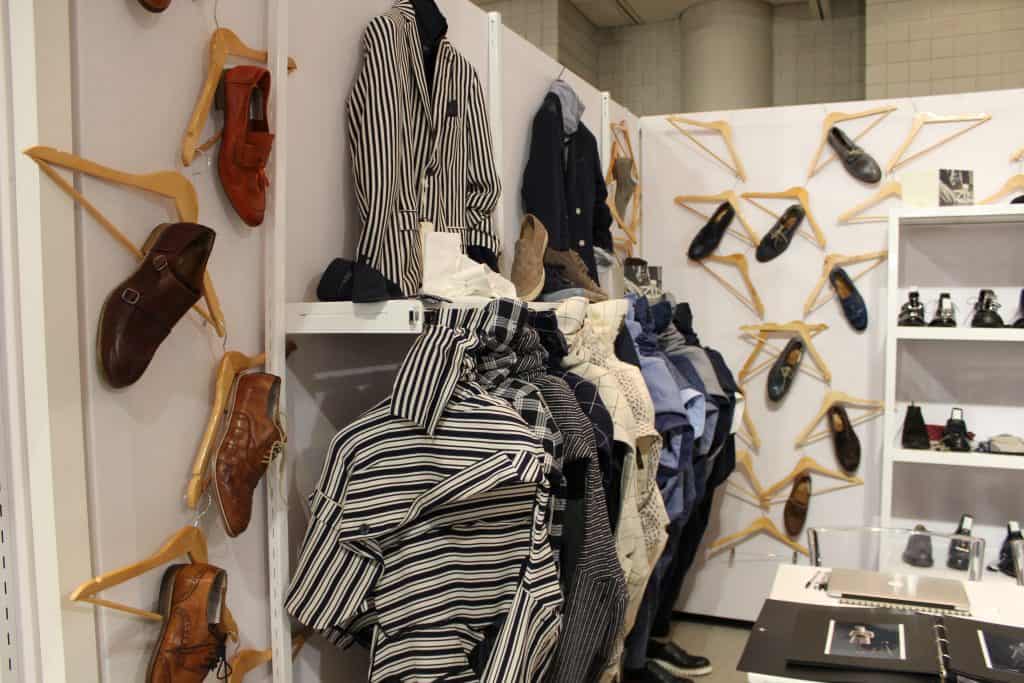 Known for its beautiful sport coats and footwear throughout Italy, Ratta Milano debuted its first season in America last week at MRket. Expect to find creative style and materials used throughout in seasonal and saleable patterns and fabrics that add a touch of fashion to its mix. For more info, reach out to Luciano Ratta at ratta.luciano@gmail.com.
---
PUNTO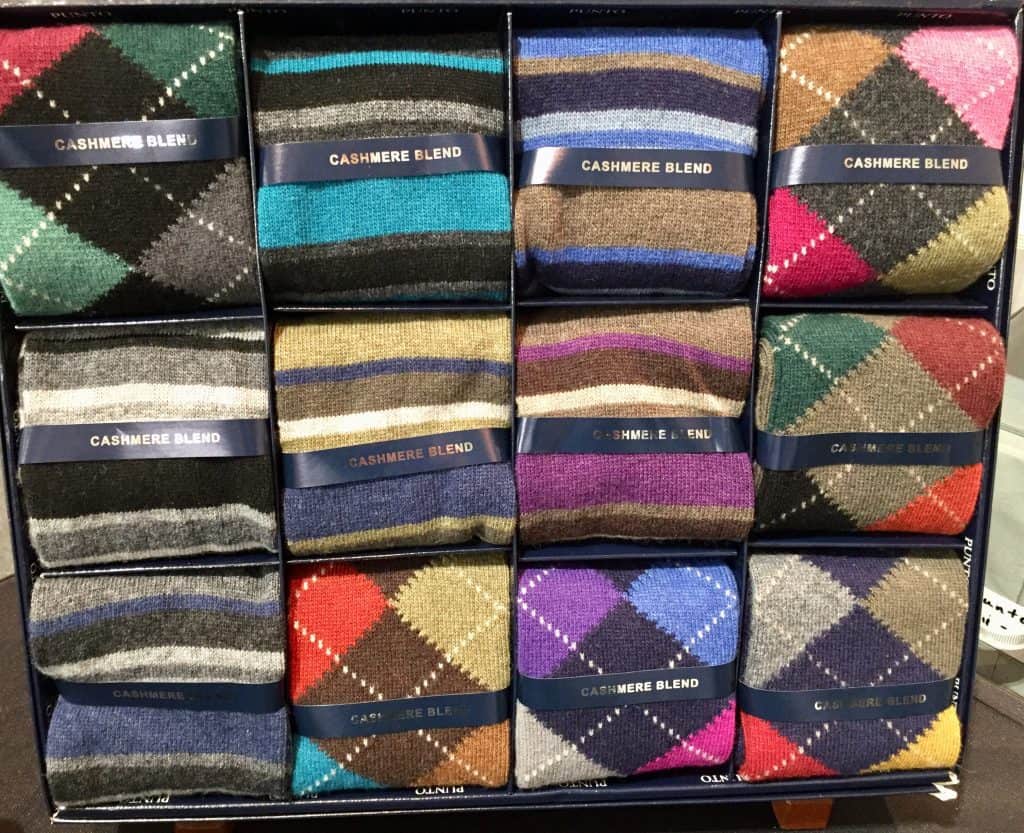 Also made in Italy, Simon Mendez at Punto offers wool/cashmere blends in an impactful 12-pair countertop-ready box. Available in either striped or argyle packs for $186, these price out to $15.50 a pair for a $45 suggested retail. The essence of classic luxury.