Editor's picks: 12 more must-have items from mrket and project
One of the great things about spending quality time at the recent MRket and Project shows in New York was the opportunity to discover new brands trying to make their mark in the retail world, as well as new products from established companies that deserve shelf space at the world's best specialty and department stores. Here are 12 items/brands I discovered at the shows that excited both my eye and mind.
BAADE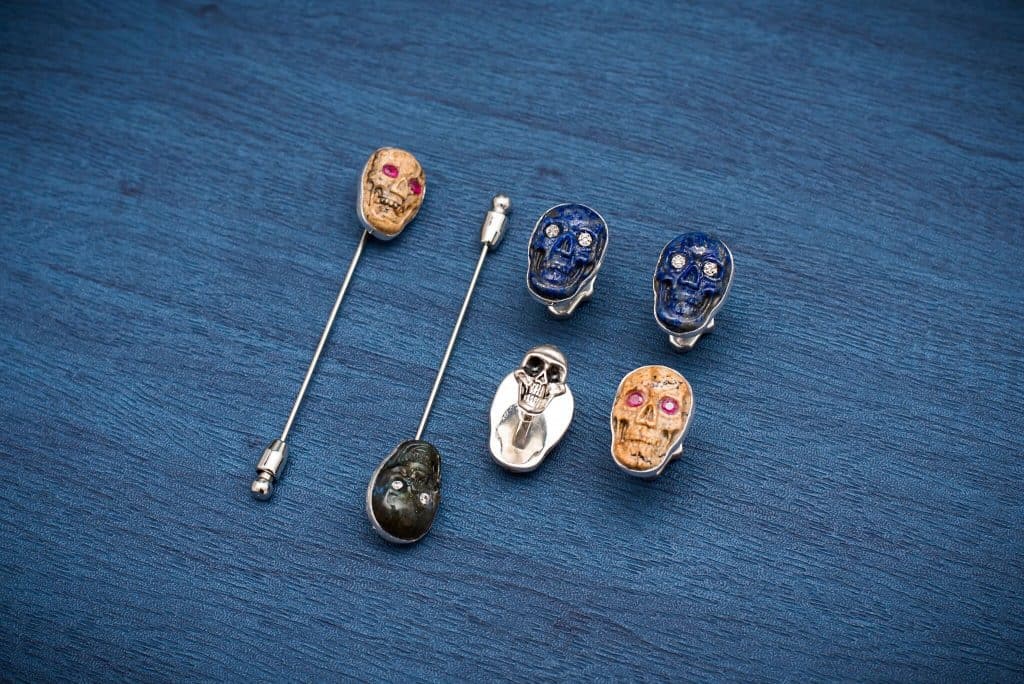 From truly classic cufflinks to novelty styles, Baade offers men an almost infinite number of ways to accessorize their wardrobes. While skulls were once the domain of Goth kids and punk rockers, this symbol has almost become a status symbol for men of all ages. So it's no surprise Baade has expanded this category to include a variety of lapel pins and cufflinks, each made to order, using a sterling base with a jasper, natural lapis onyx or labradorite skull, and eyes fashioned from rubies, diamonds, or even cubic zirconia ($295-$485).
---
HEINRICH DINKELACKER
There is something special about wearing an item that has been lovingly crafted by hand, with attention paid to even the smallest detail. When you look at a fantastic shoe or boot by Berlin-based footwear brand Heinrich Dinkelacker ($557-$1,200), you can see the difference in quality immediately – and once you put one on, you may never go back to another shoe company again.
---
BILLY BAKER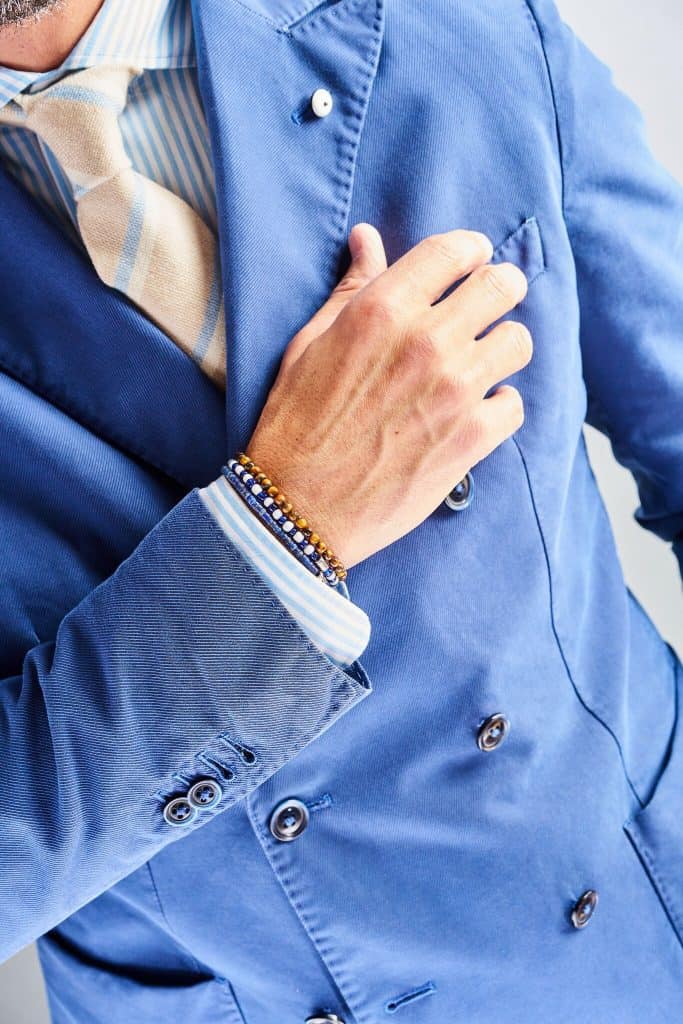 Josh Madans, owner of this Dallas-based jewelry brand, has learned a few things about what men really want –at least in bracelets – since starting his business. They should be easily stackable, clasp-less, and affordable, allowing guys to mix and match them without too much fuss. These three pieces (priced from $55-$115) use everything from lapus lazuli beads from Afghanistan to glass beads from Ghana to Tiger Eye gemstones from India. Each bracelet makes a statement on its own and works perfectly together.
---
HEIRLOOM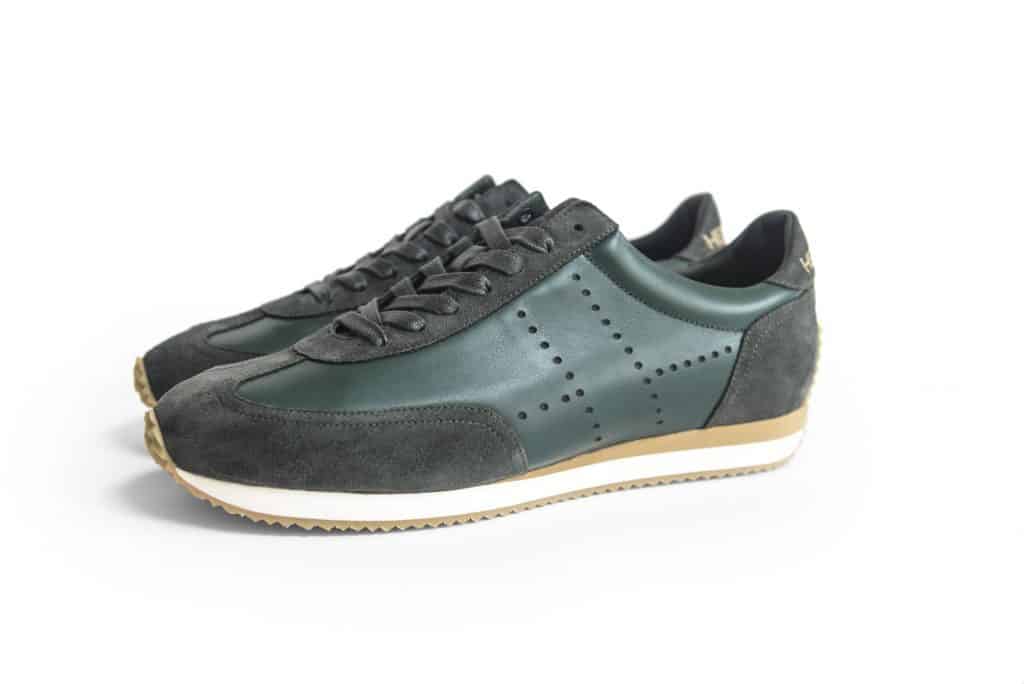 Based in Brooklyn, this new-to-market footwear brand is the brainchild of creative director Scott Burr, who cites Native American culture (he is of Choctaw Indian descent), as well as military and vintage Americana influences as the inspiration for his small but beautifully crafted collection. He's already found success with his leather Morrison sneaker and is now expanding its color palette to this gorgeous green model. Wear it and everyone will be envious ($295).
---
HOMMARD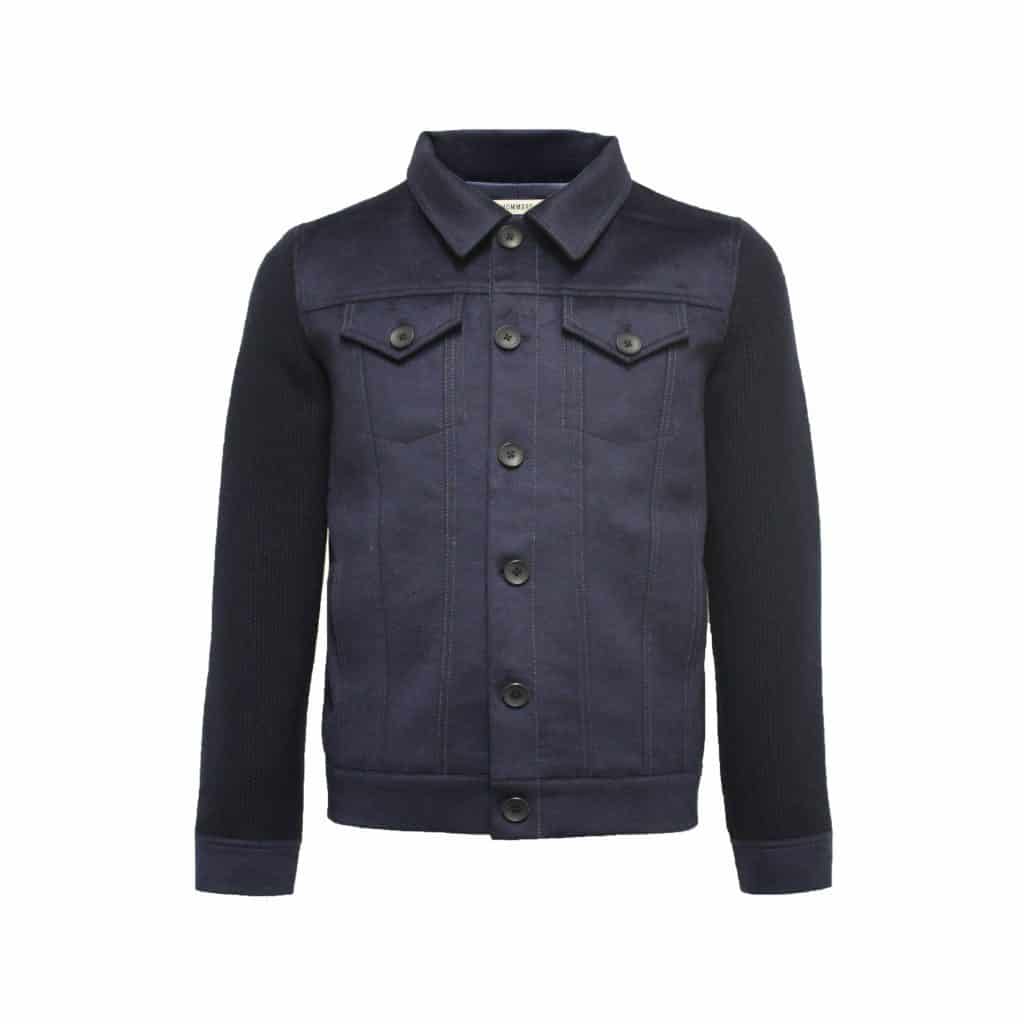 Few companies truly embrace the opportunity of working in cashmere as well as Amsterdam-based Hommard. Not content with merely creating great sweaters, Hommard's product line extends to t-shirts, polos, and jackets. For fall, I can think of no more striking piece of sportswear than the Vigo "denim" jacket fashioned entirely from the world's finest cashmere. It's cool with a capital "C" ($1,995).
---
HUSH PUPPIES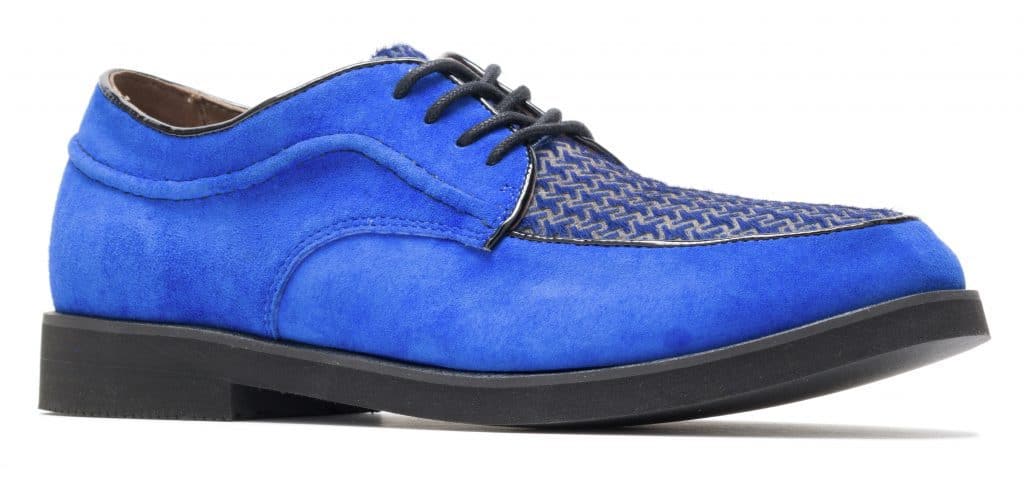 Now celebrating its 60th year in business, Hush Puppies has long been associated with the words casual and comfortable. But in recent seasons, the footwear giant has really upped its style game –and is currently hitting it out of the park with its chic Bracco MT Oxford. For fall, they're taking this sharp shoe one step further, fashioning it in blue suede with a jazzy inlaid pattern ($99.95).
---
MAJESTIC INTERNATIONAL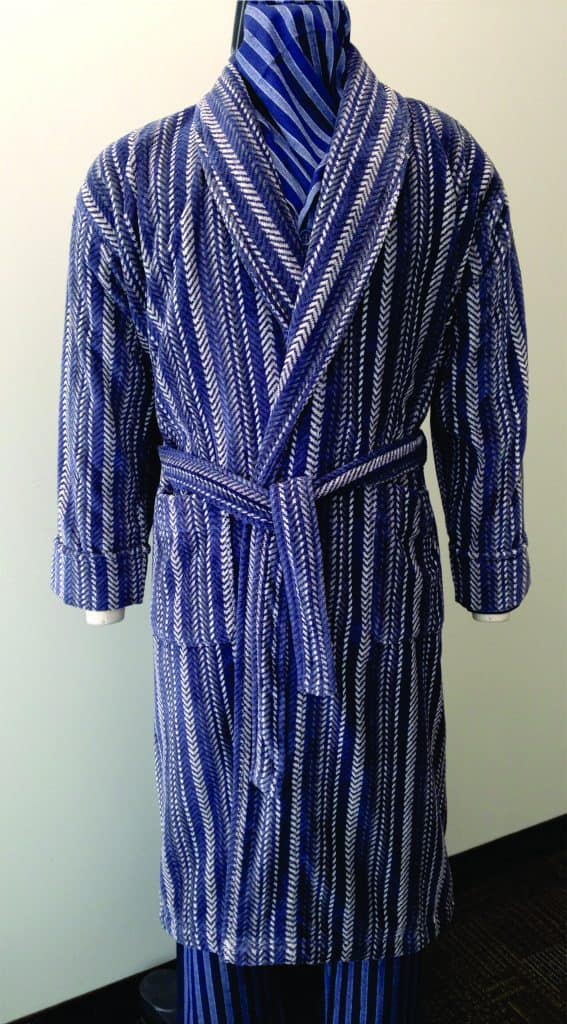 There are few bigger buzzwords in men's fashion these days than "loungewear." And as much as we love stretchy joggers, plush sweatpants and breathable t-shirts, there's also something refreshing about "hanging out" at home in a plush terry velour robe. This version, in a teal herringbone pattern, blends a dash of old-fashioned glamour with newfound eye appeal ($100).
---
RAGA MAN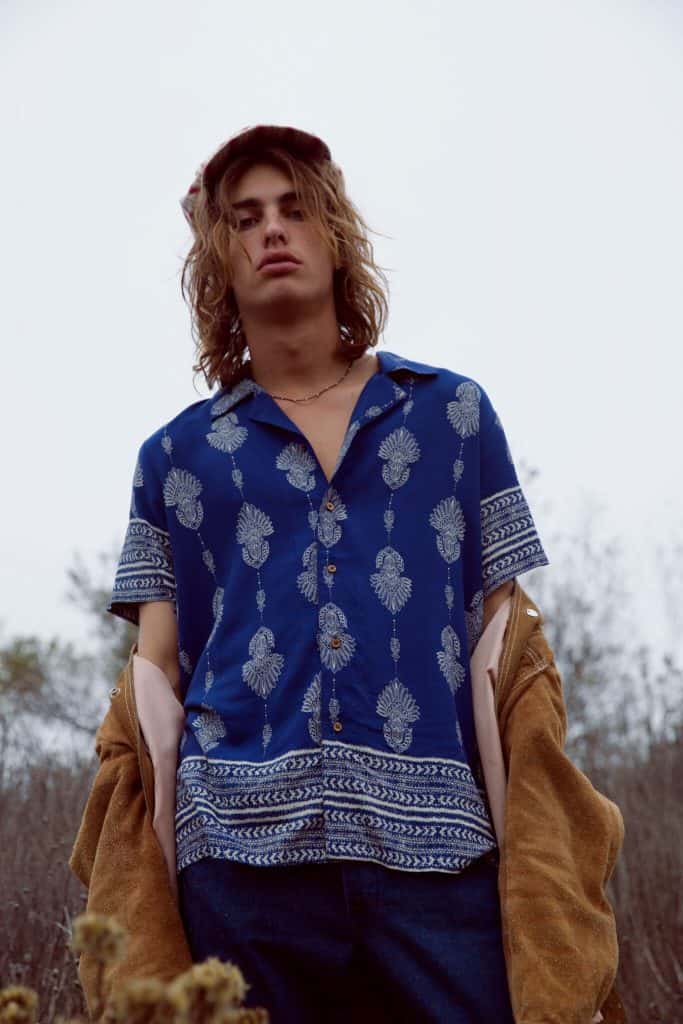 This Los Angeles-based, Indian-inspired shirt brand first found supremacy in the women's market, before launching a men's counterpart last year. Its primary appeal is to those on the West Coast, which is why the majority of the collection is short-sleeved. But the colorful designs and comfortable fabrics, such as rayon, make these shirts worth adding to any closet anywhere ($95).
---
ROBERT GRAHAM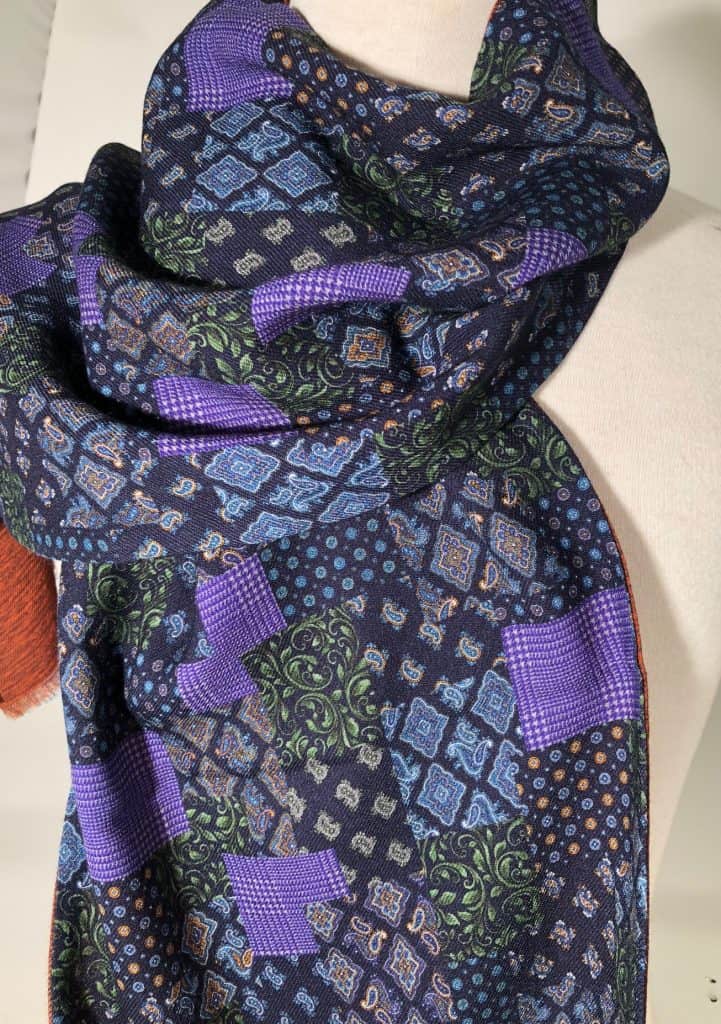 Even if many men are shying away from traditional neckwear (i.e. ties), when the chilly winds blow, they'll immediately reach for the right scarf. And these Robert Graham "doubled" prints (licensed by British Apparel Company) are made in Italy from the very finest wool. So they will naturally keep you looking warm and feeling fabulous ($298).
---
ROBERT TALBOTT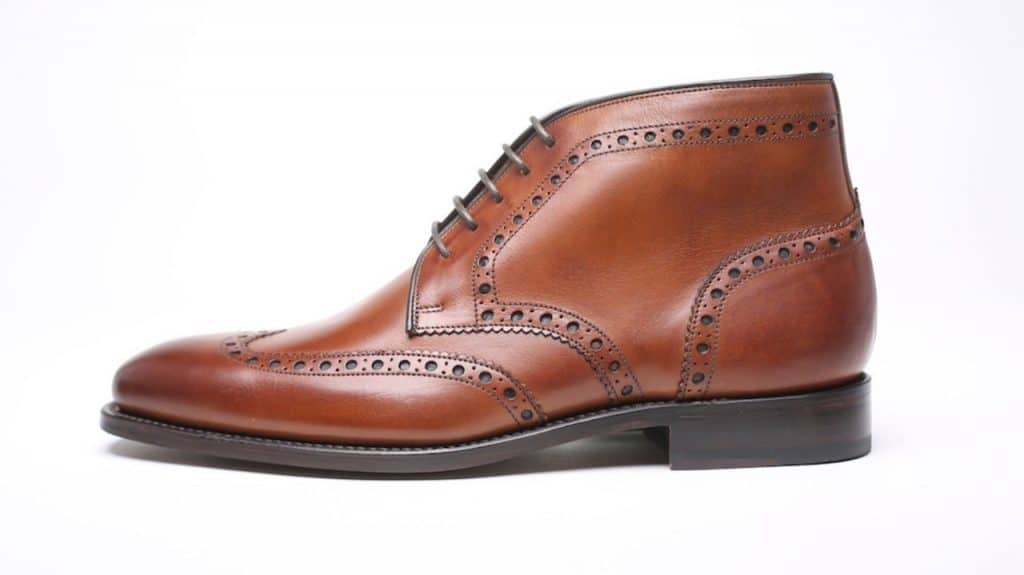 Long the epitome of sophistication, primarily from its gorgeous ties and pocket squares, the Robert Talbott name is now synonymous with fantastic leather shoes and bags (thanks to the folks at WDM Footwear). And what better way to step out in style than the new "Presidio" wingtip boot, complete with a full leather outsole, full leather lining and memory foam footbed ($400).
---
SLIMTECH GEAR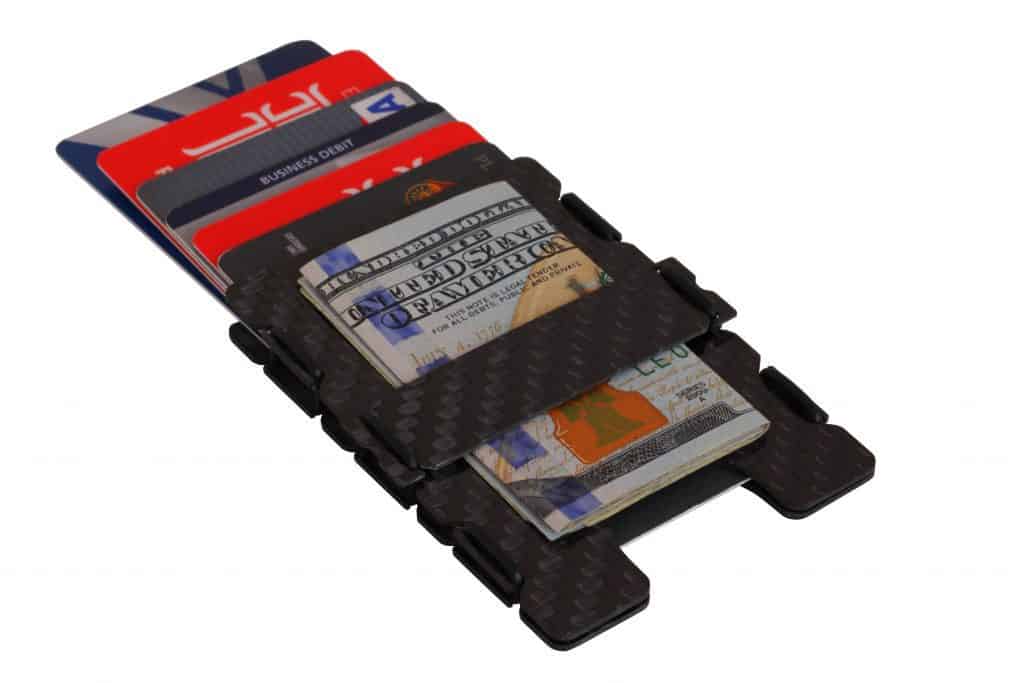 The ultimate less-is-more accessory, SlimTeach Gear's aptly named minimal wallet with money clip holds multiple credit cards and cash in a thin-as-can-be carbonlite container that easily slips in and out of any pocket ($149.99).
---
STOLEN RICHES
Having discovered that men are actually happy to spice up their wardrobe with a splash of color, at least on their shoelaces, Canadian company Stolen Riches is moving the needle up –to the waist. These gorgeous Italian leather belts (available in black or brown) come with three interchangeable, colorful "keepers" ($130).