EDITOR'S PICKS: 15 HIGHLIGHTS FROM THE LAS VEGAS SHOWS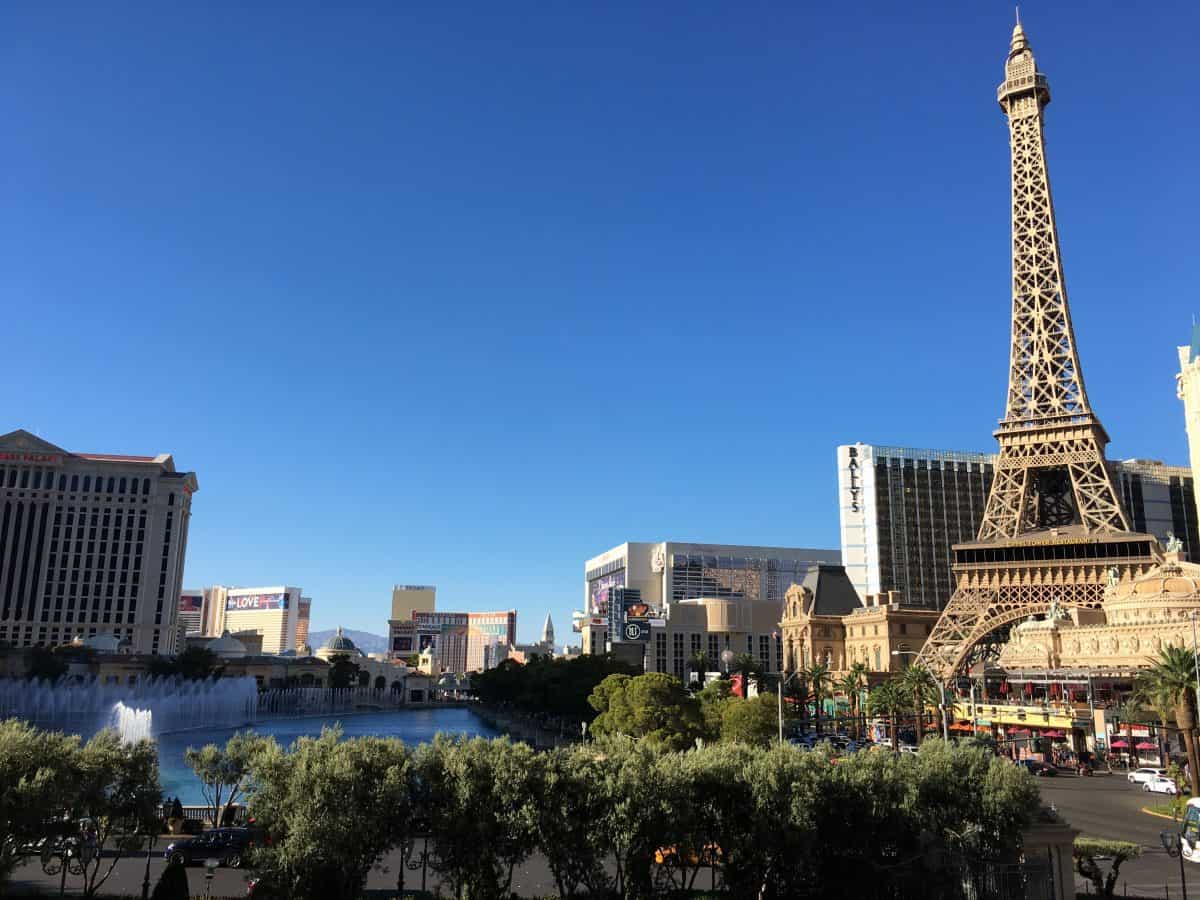 Being in Las Vegas in August for the spring/summer '18 trade shows proves to be the perfect opportunity to spot upcoming trends, find new and exciting collections, and check on what some of our favorite brands have created for next season. Here is what caught our eye during our recent visit.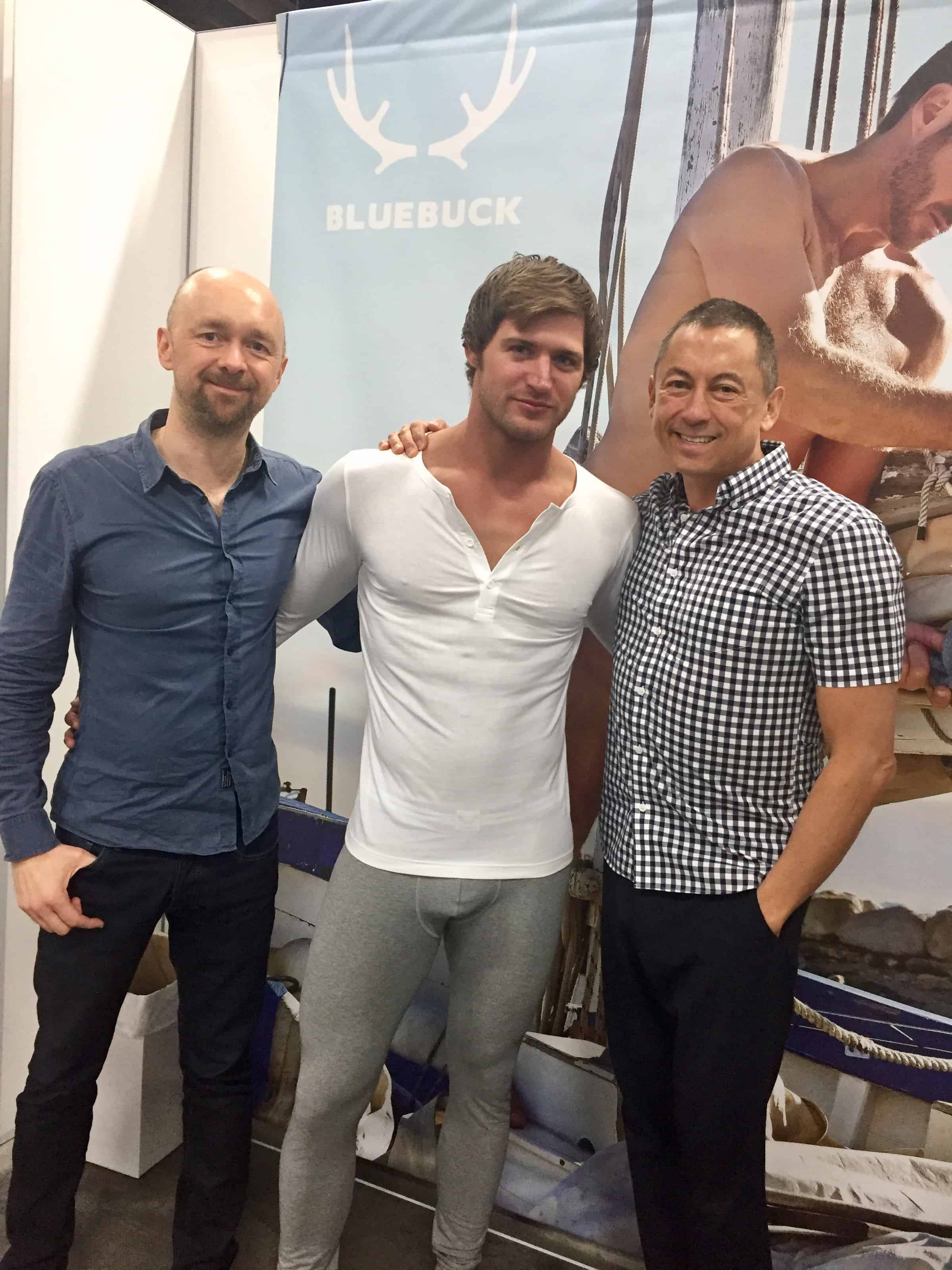 Pierre David and Joey Jagod have created Bluebuck, a fabulous eco-friendly underwear and loungewear collection featuring organic cotton (or organic cotton mixed with recycled poly), produced in select factories in Portugal that use renewable energy. The colors are natural (lots of blues and grays) with contrast stitching); while the branding is masculine, rugged and not too young. Pricepoints are on-target: boxers at $37.50 suggested retail, tanks at $35, tees at $42 and henleys at $45. There's also a small swimwear collection and beautiful socks in natural shades of blue, green and gray $18 retail.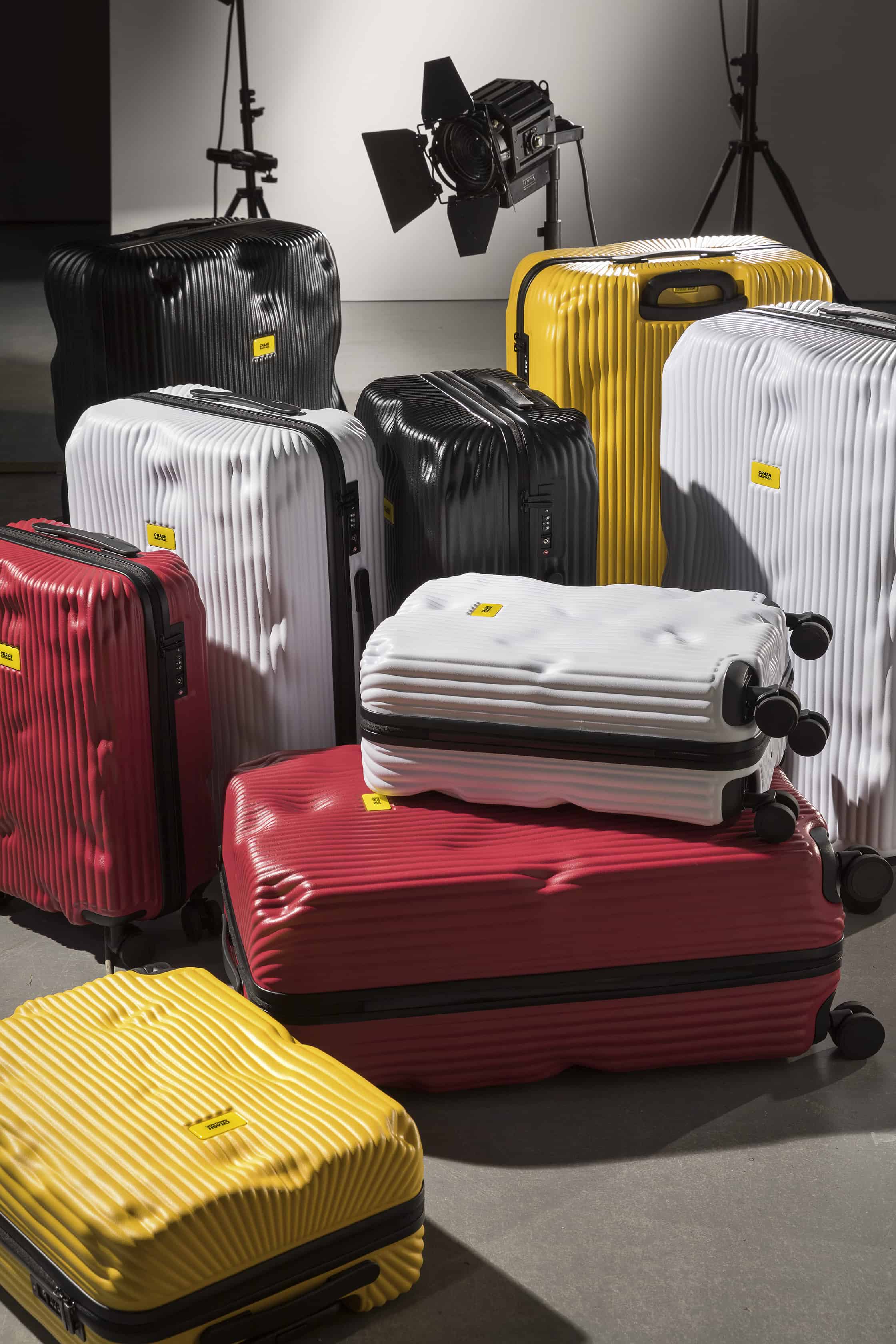 Always a favorite of ours, Crash Baggage, has introduced a new style, the Stripe Collection, which adds even more texture and interest to an already unusual albeit awesome take on luggage. Available in yellow, white, red, and black, and in a carry-on ($299) and large size ($349), these suitcases are sure to start a conversation.
The exhibition Modus Operandi, by athletic streetwear label
Brandblack
, took a special look inside the process of creating, altering and evolving a product when two brands come together on one line. The brand showcased past and present collaborations it took part in, along with highlighting the various aspects it takes to execute a collaboration. Highlights of the installation included the brand's collaboration with designer Willy Chavarria and Vibram.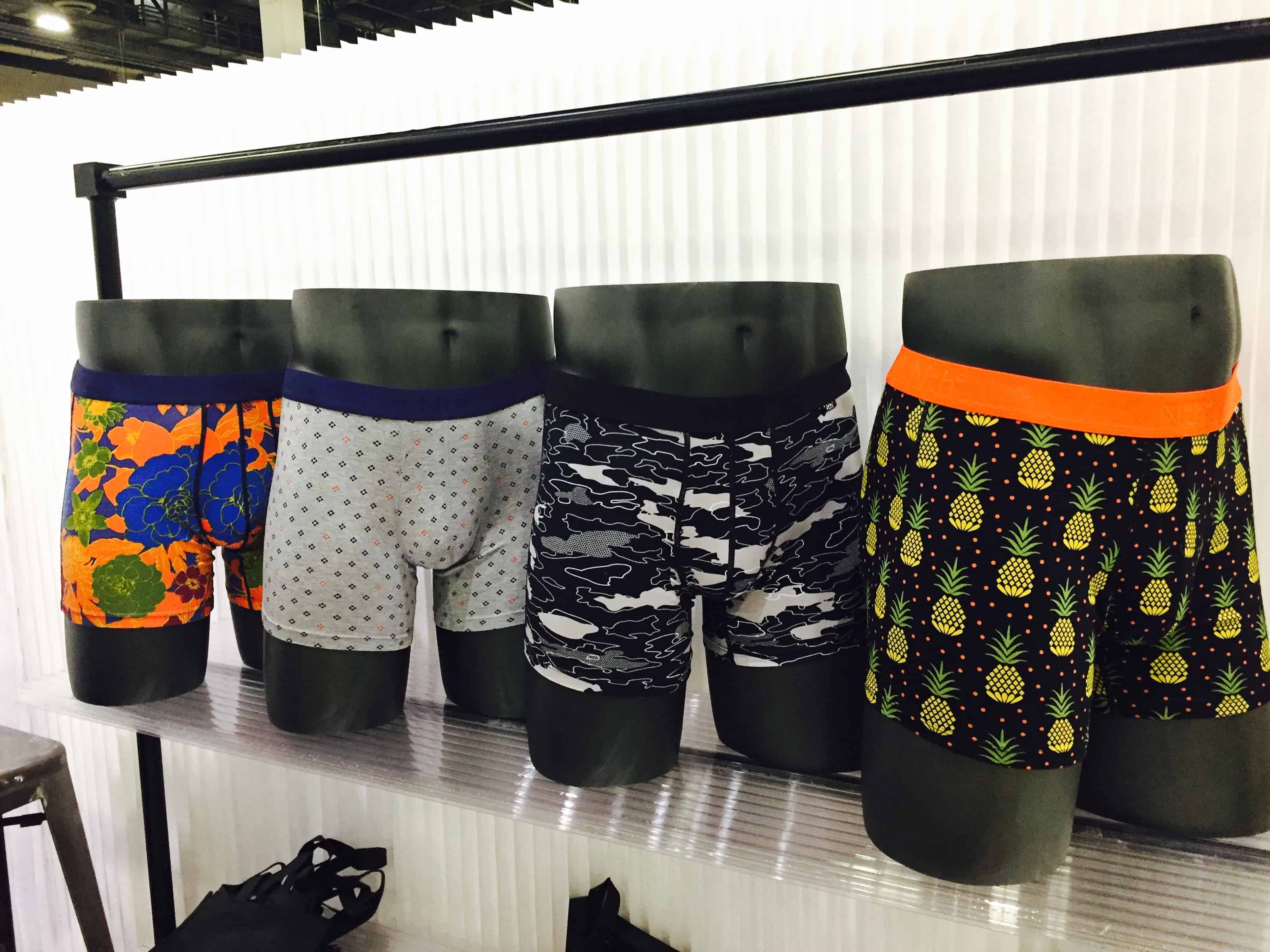 Michael Topliss, formerly sales rep for Saxx underwear and Wood underwear, has been involved in the recent launch of Nth Degree, a Vancouver-based underwear and loungewear brand featuring patented suspension pouch technology and breathable 4-way stretch fabrics. Key retails are $30-$33 and initial response has been strong, thanks also to their innovative signature packaging, limited specialty store distribution and high margin potential.
Having launched just a few short seasons ago,
J. Andrew
already has its jewelry and accessories featured in such stores as Michael Allen's in Portland, Oregon, The Man's Shop in Arlington, Texas, and ULAH in Westwood, Kansas. This Wichita, Kansas-based brand took inspiration from the colorful, laidback coastal towns and major cities of the West Coast for its new collection, which includes Made-in-America natural stone bracelets for $35-$55, and double, triple, and layered wrap bracelets for $65-$120.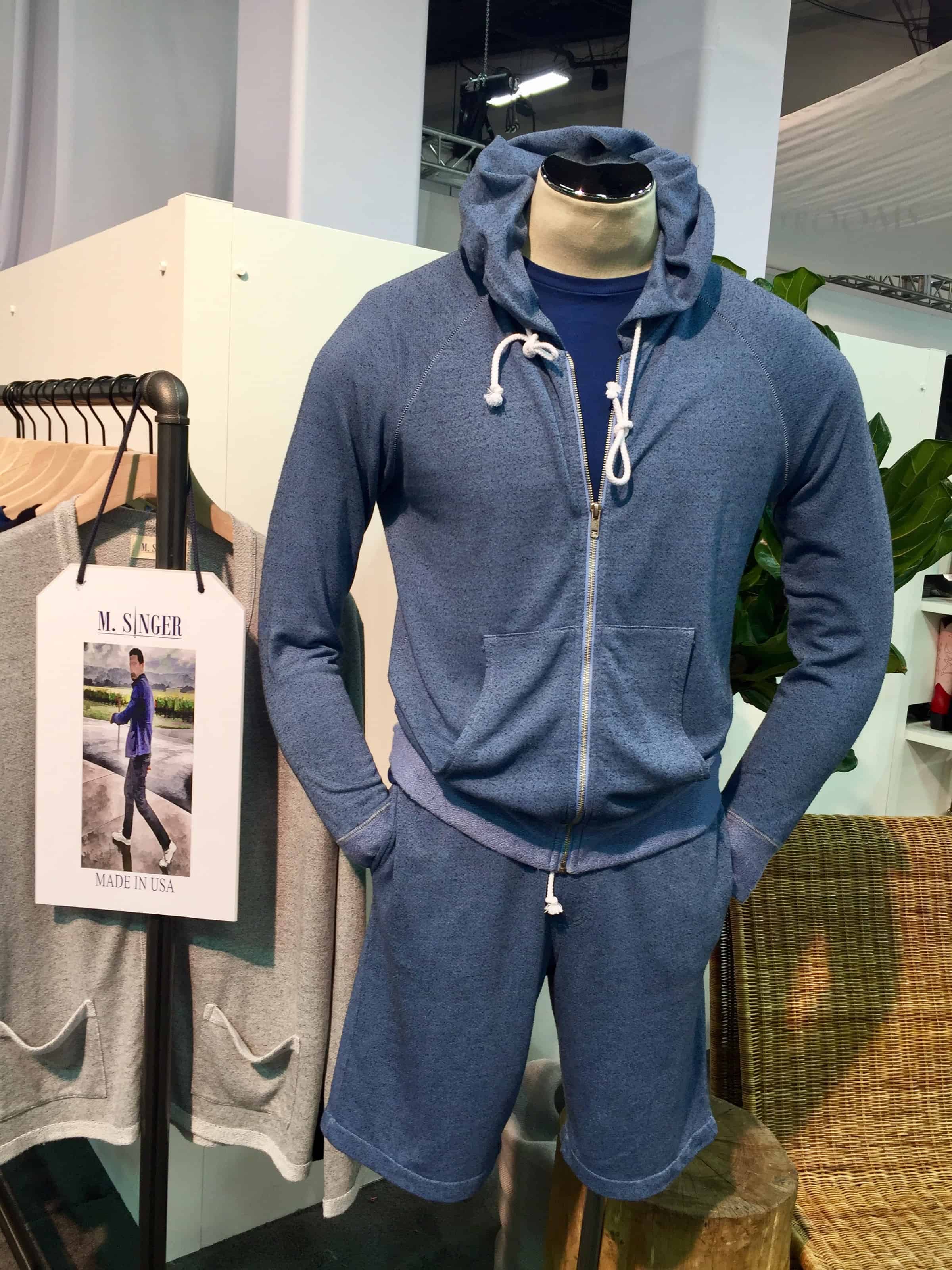 Among the most saleable and wearable contemporary collections, M. Singer's line is for real guys rather than fashionistas. (It's "clothes for dudes" as it was described to us). Of note for spring '18: super soft t-shirts at $48 suggested retail, hoodies for $125, tri-blend sweats for $108, a perfect multi-washed long sleeve polo at $98, all with M. Singer's signature stitching. Matt Singer confides he's inspired by "what my dad would wear on the beach in Montauk."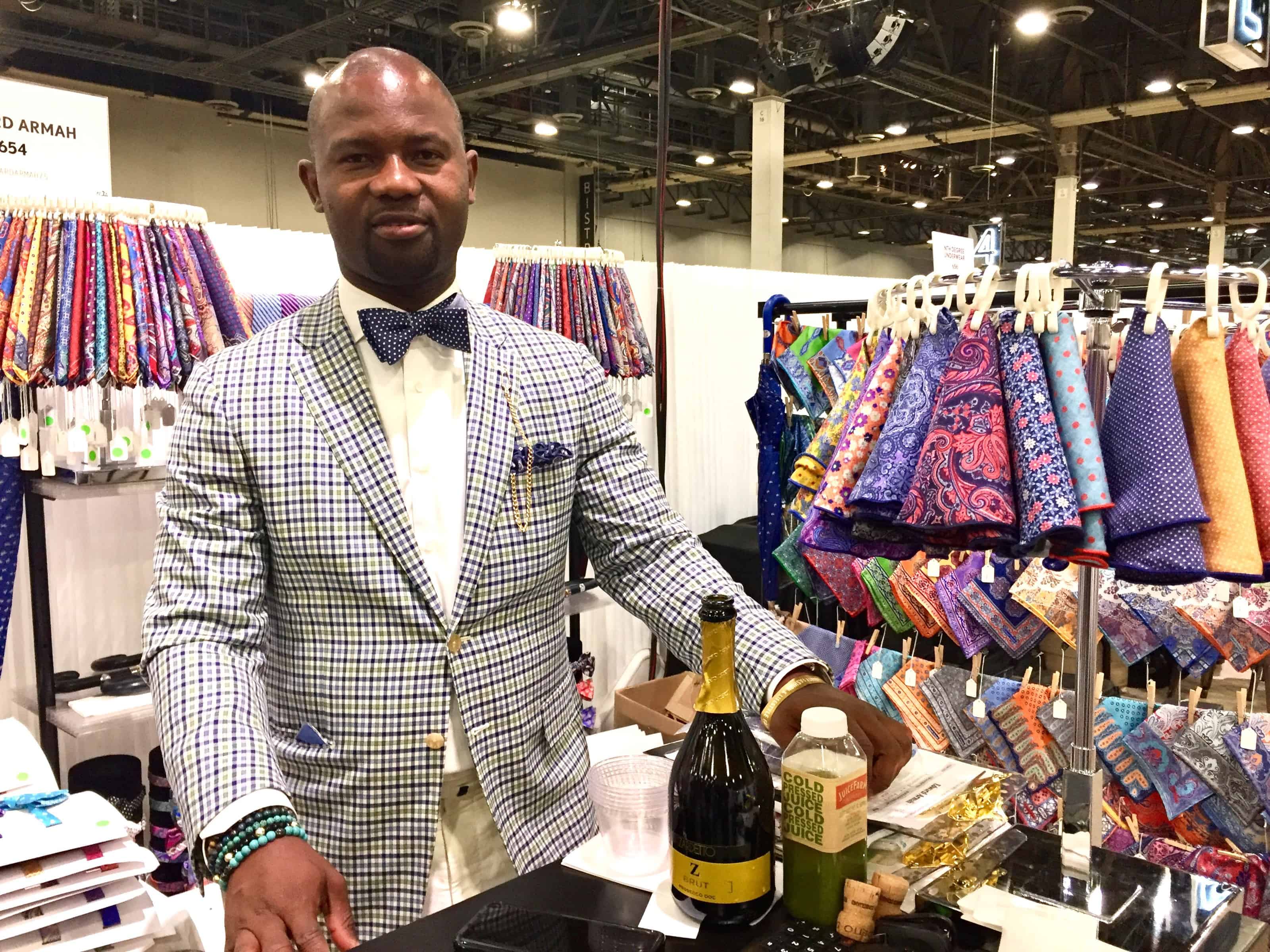 Edward Armah, always the most elegant guy in the room, reports growing sales in hand-crafted pocket squares, made in artisan workshops in both Como and NYC. With hand-rolled edges, exclusive patterns, intense colorations and dimensional effects (linen, wood-grain), these squares (and circles!) are hard to beat. ($75 suggested retail.)  New to the collection: magnificent women's scarves ($250 suggested retail) that you must check out!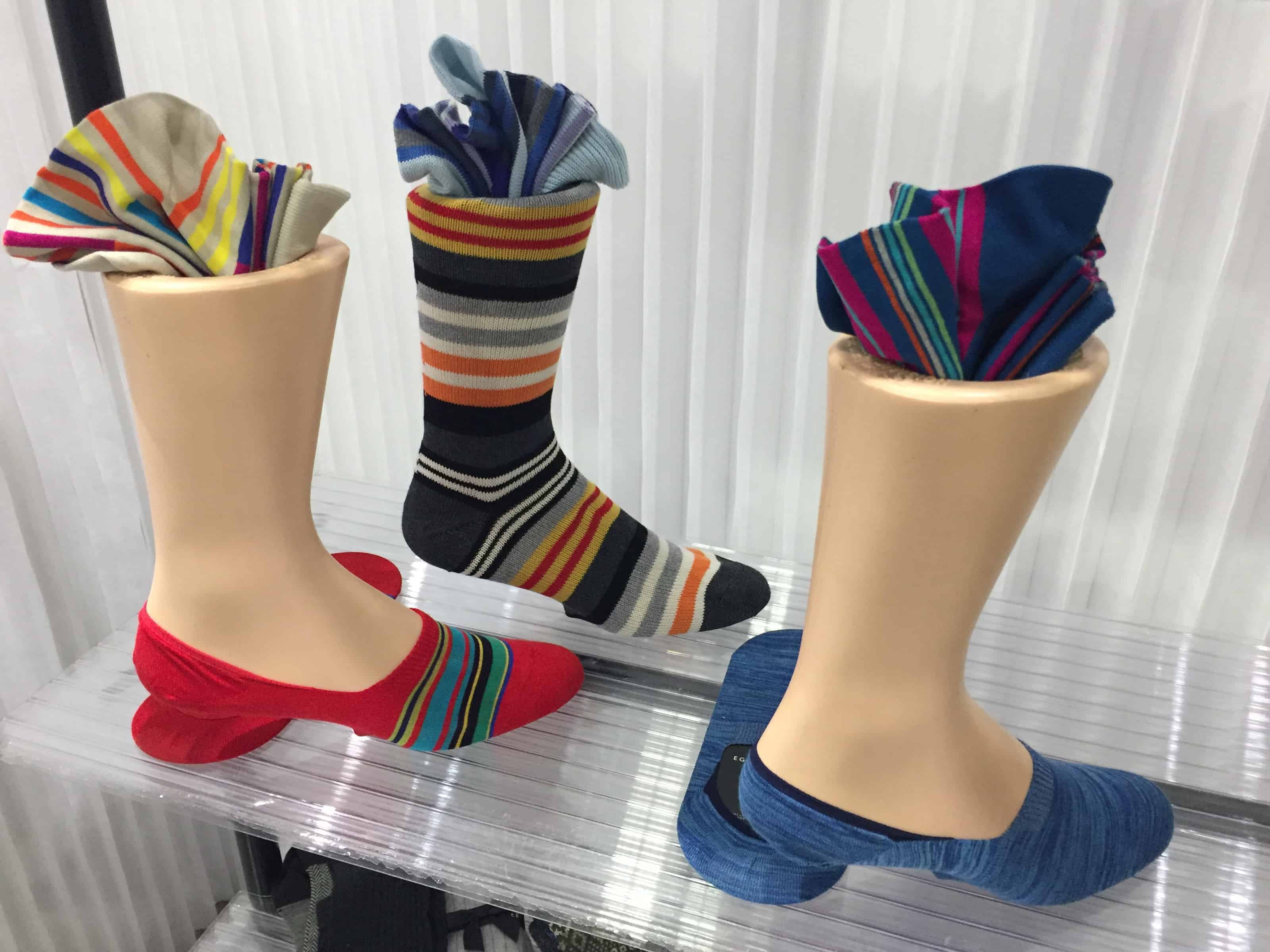 At Pantherella, the action was in no-show socks (suggested retail of $25.) In addition to luxury fabrics, novelty designs and beautiful colors, Jennifer Clapp, the company's national sales manager, attributes their success to the special "grip, no-slip" construction that ensures they stay up rather than slip below the shoe line.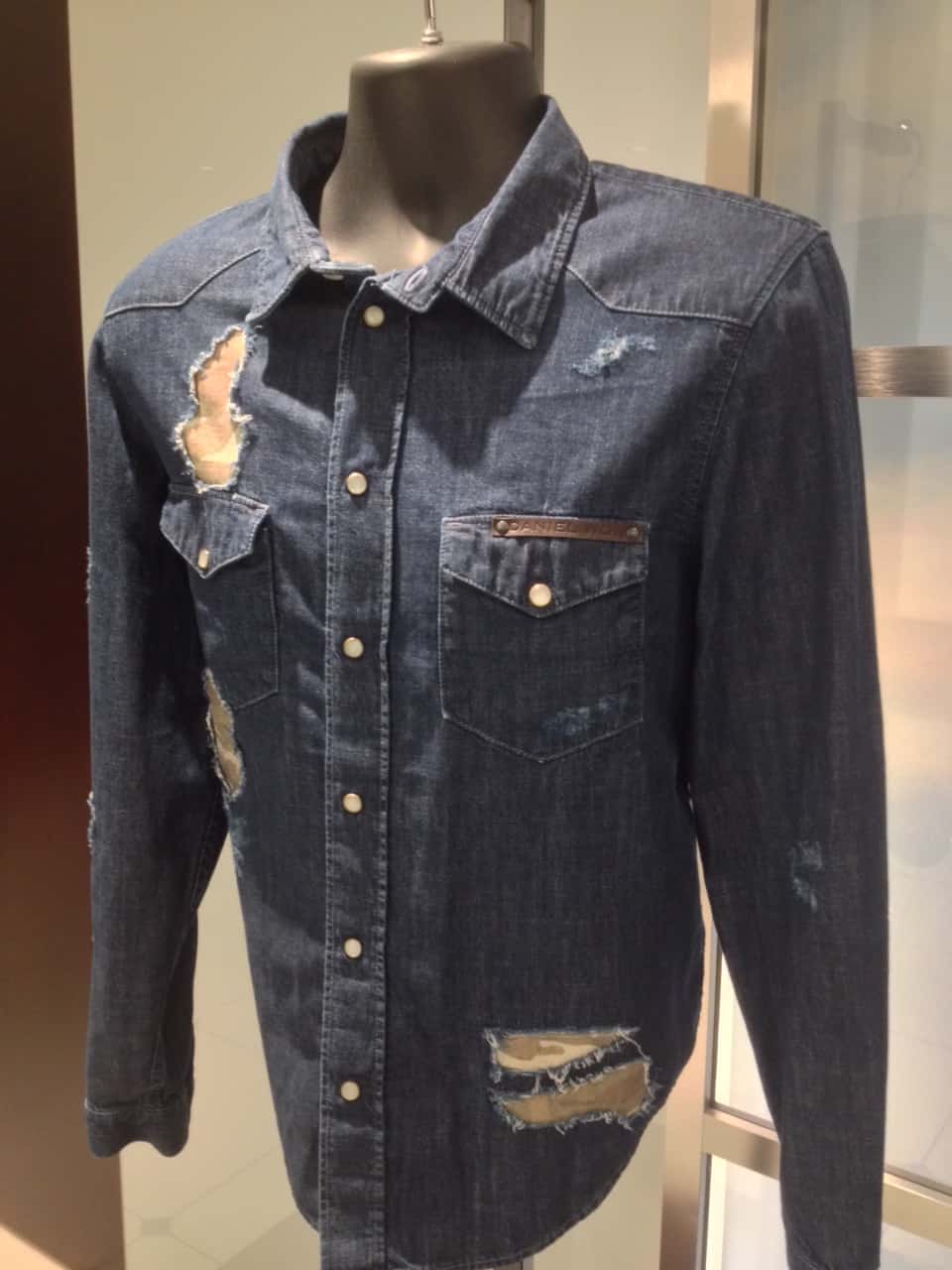 Daniel Won, another MR favorite, is famous for its ultra-hip denim in the $200-$300 range. So it's no surprise that we loved the denim shirt with camo patches, $295 suggested retail.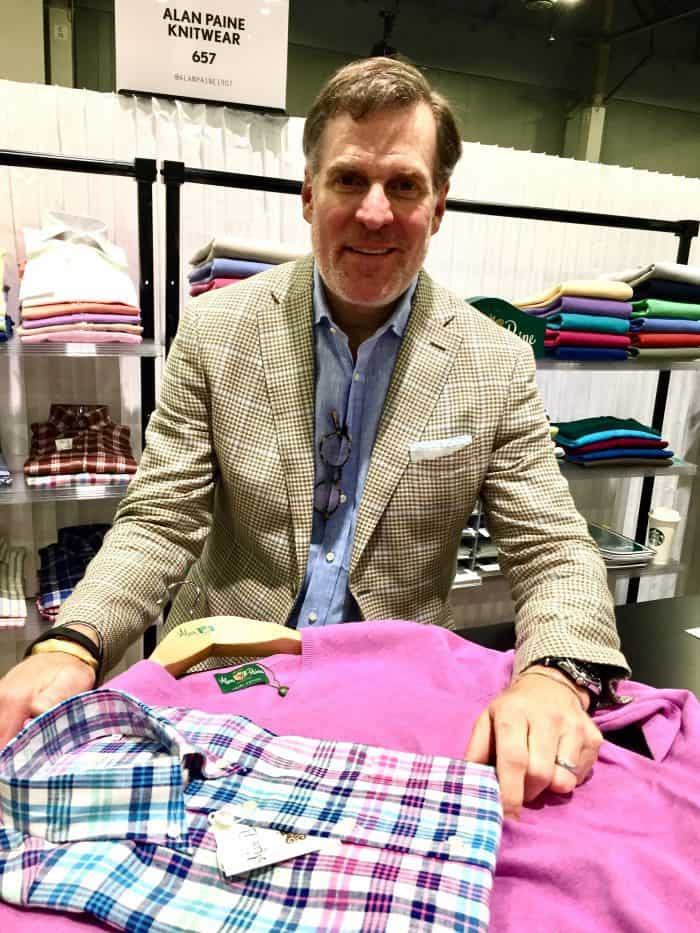 Jim McKenry introduced a gorgeous new swim line out of Portugal, but the buzz was all about Alan Paine knitwear. We particularly loved the knits in magnificent colors (92 percent cotton/8 percent cashmere, for a suggested retail of $175) and the new contemporary polos, cut just a bit slimmer with a higher sleeve for a younger look.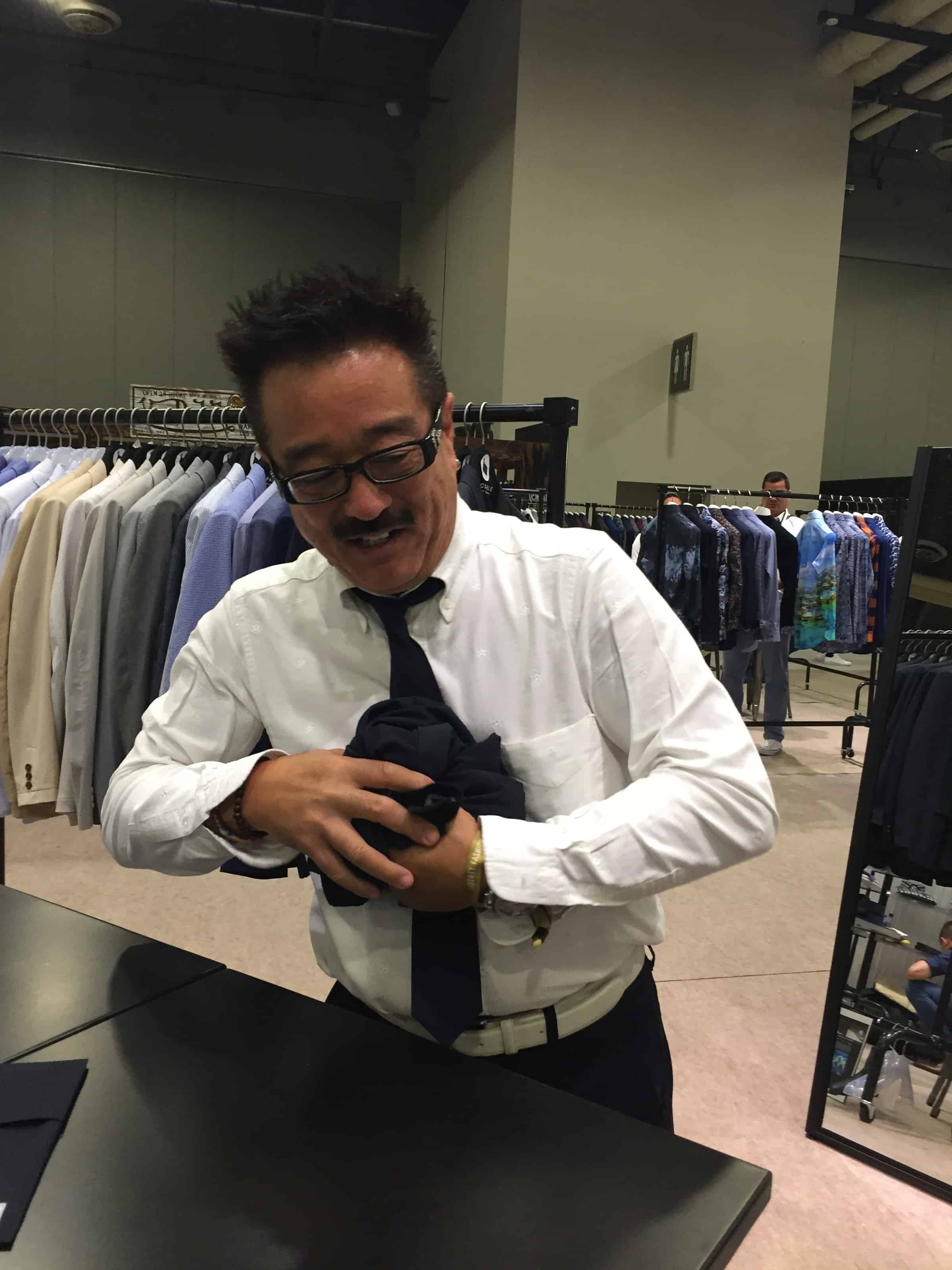 JOMO (Joy Of Missing Out), a new collection by Jay Ko, is geared toward millennials who value synthetics over wool. Technical features provide stretch, water- and wind-repellency, washable breathable fabrics and more. The completely crushable sportcoat ($198 suggested retail) is a sure winner, and we also loved a fashionable laser-cut sportcoat in bonded poly, as well as many of the gorgeous perforated, lace, and linen looks.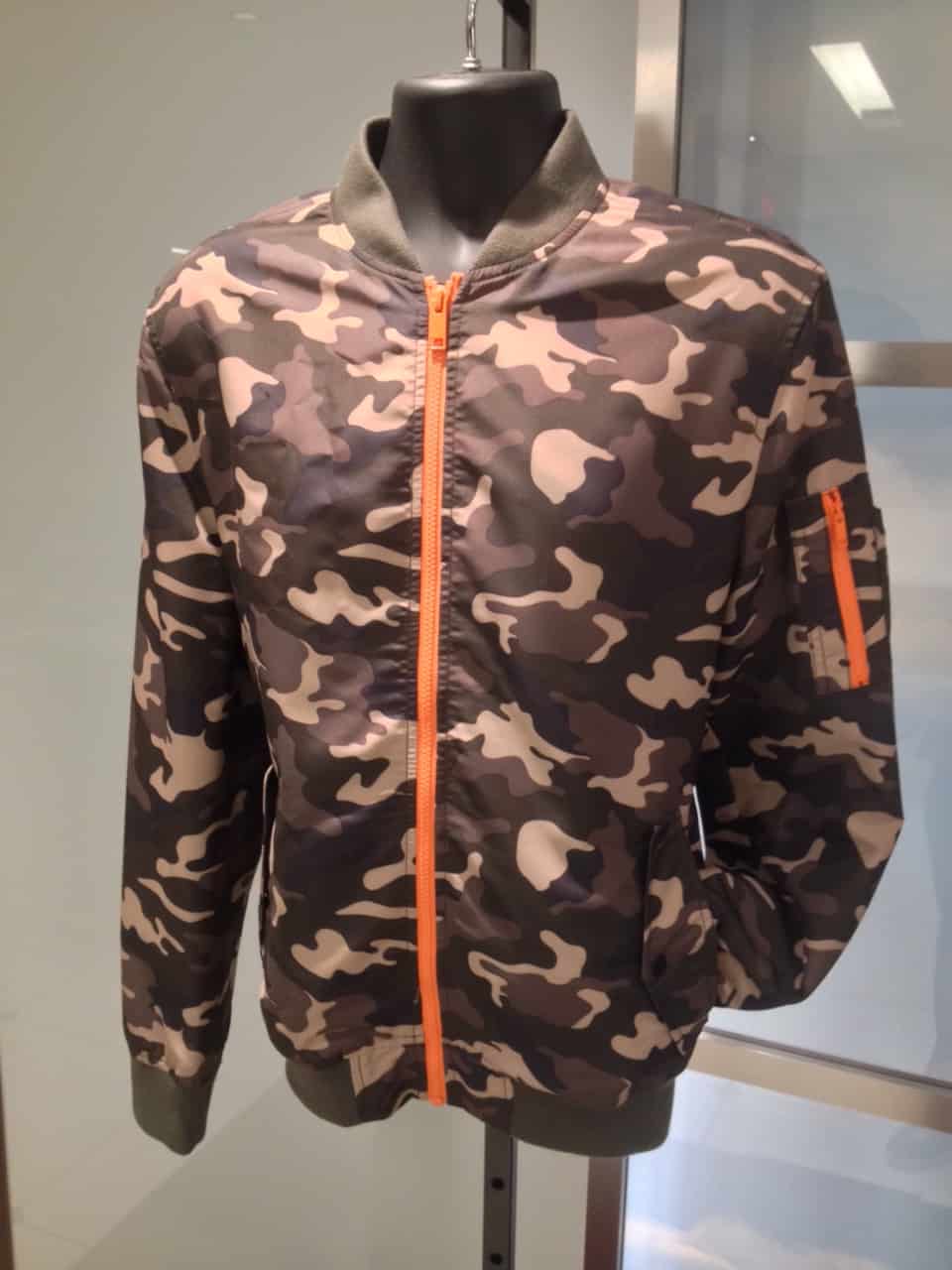 Campaign Black (by Boston Harbour, now part of Marcraft) offers a great collection of spring '18 outerwear, including perforated leathers and truly lightweight anoraks. Among our favorite hot items: a cotton camo jacket trimmed in bright orange at $70 suggested retail.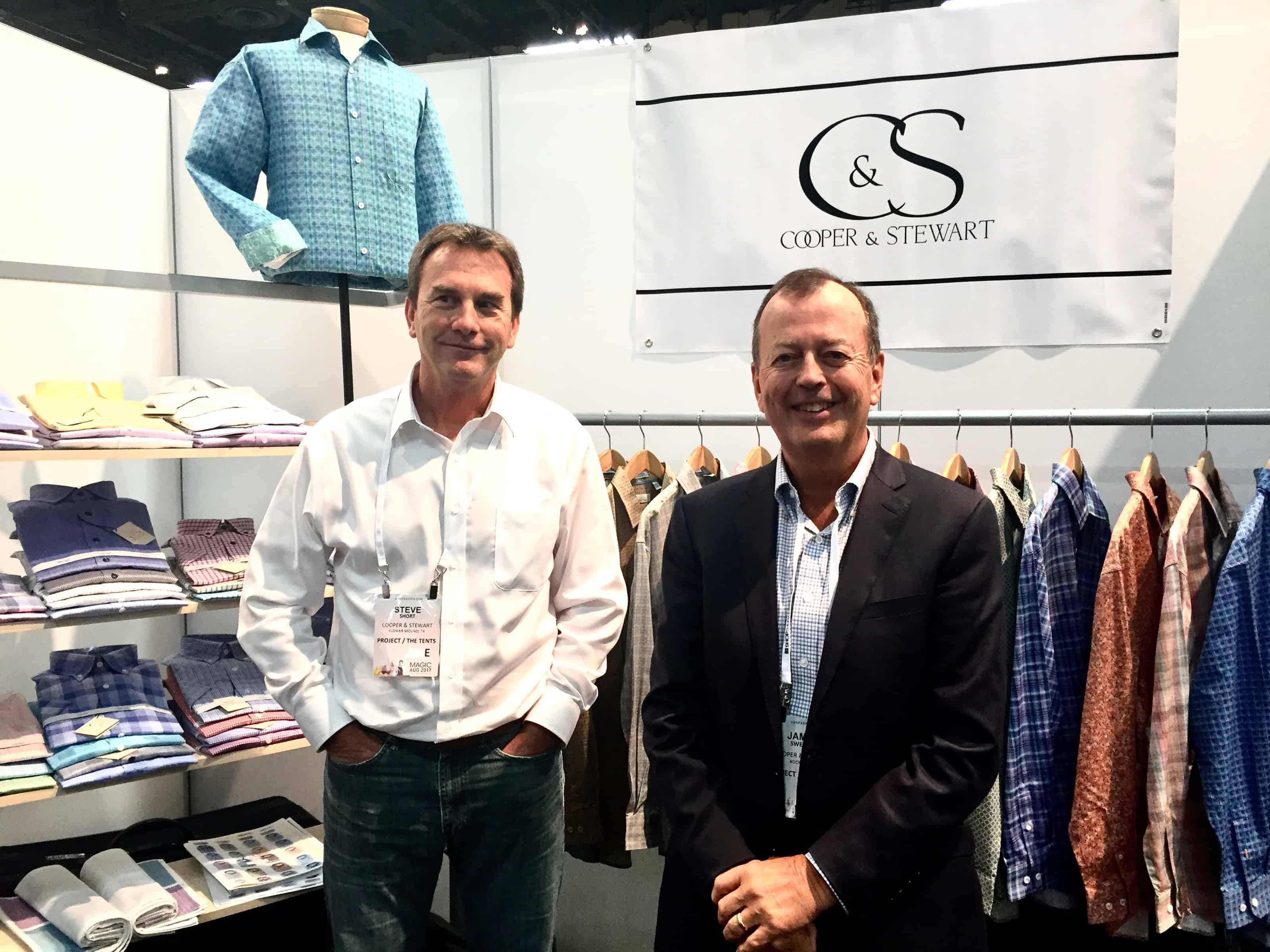 Launched four years ago by industry veterans Steve Short and Jim Sweeney, Cooper & Stewart is an upscale dress shirt collection at amazing prices. Featuring split yoke construction, fine fabrics (80s and 100s two-ply), and top wrinkle-resistant technology (post-cured), these shirts offer great margin potential at $30 (solids) and $32 (fancies), and are available either branded or private label, regular or tailored fit. We also love their fashionable 100 percent cotton digital prints at $35 cost.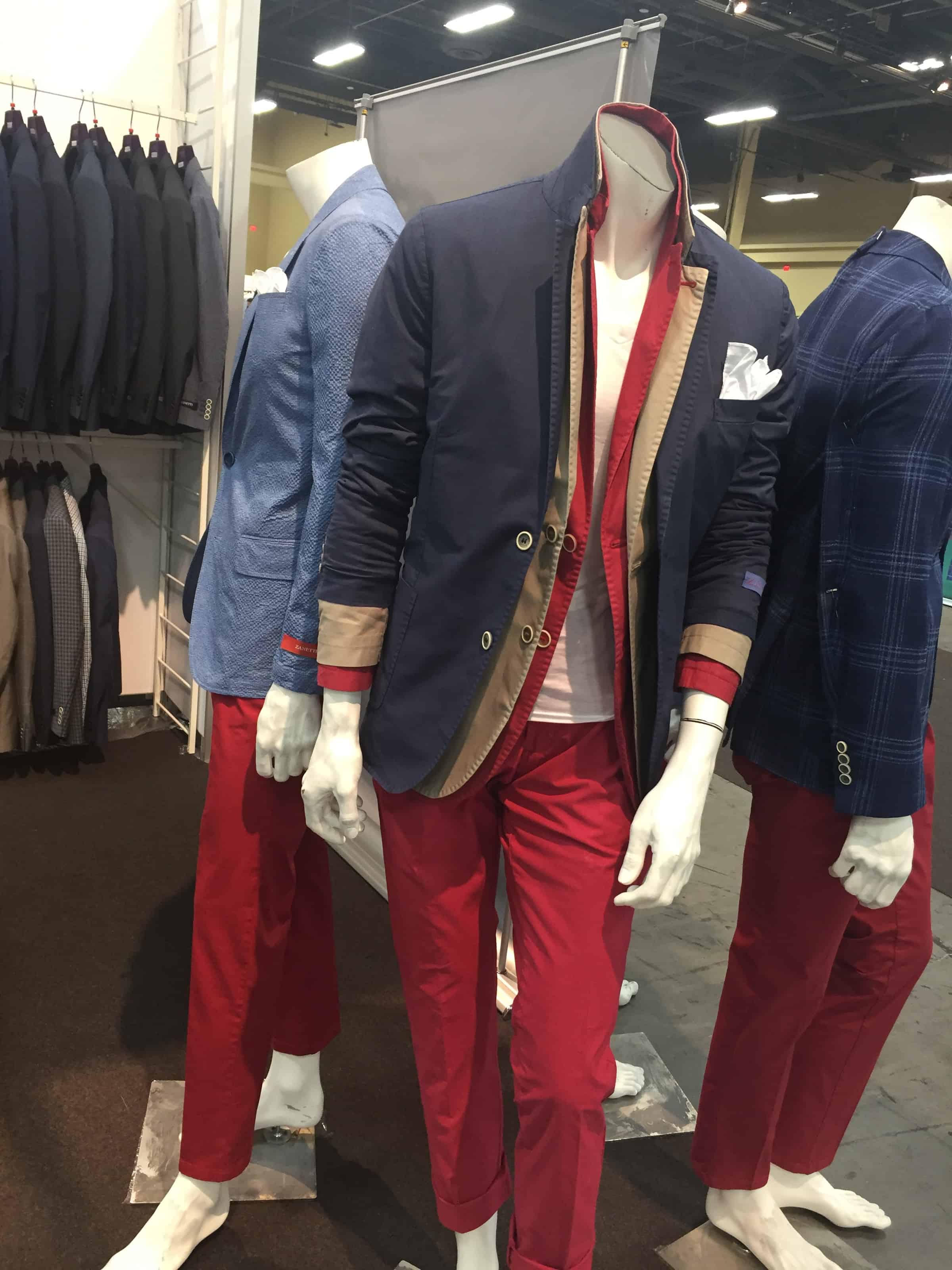 Playing both ends against the middle, Zanetti introduces a new upscale collection of Italian sportcoats crafted in Naples as well as a Millennial-targeted, entry level-priced collection of sportcoats in Italian fabrics at around $50 wholesale. We loved them both, as well as the five-pocket modern-fit pants at $45 wholesale; check them out!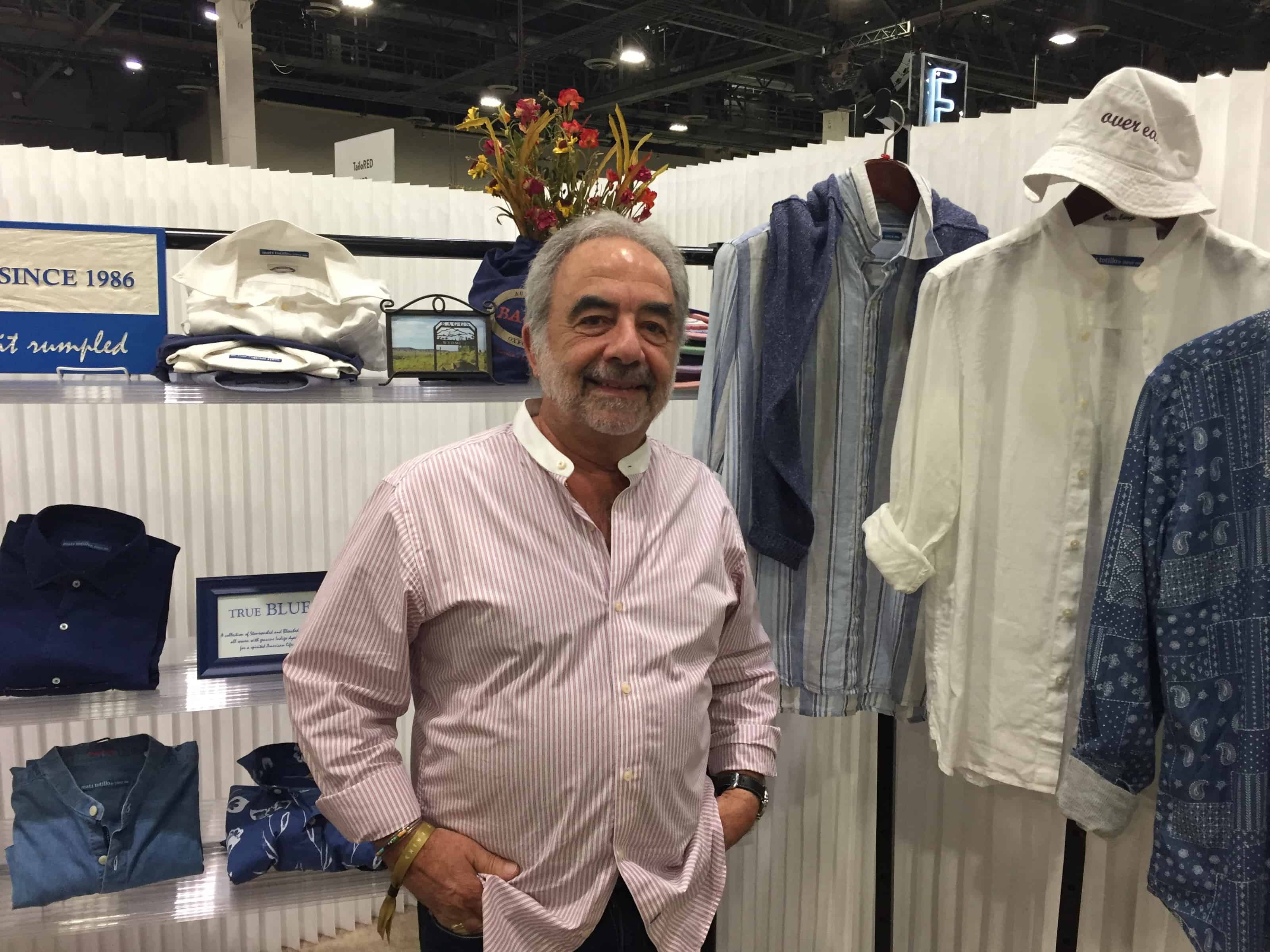 The Matt Totillo sportswear collection looks better than ever, especially the True Blue denim-driven wovens and knits at terrific pricepoints. (If you're smart enough to add banded collar shirts to your must-buy list for spring '18, these are among the best we've seen!)