EDITOR'S PICKS: ALL OF THE ITEMS WE LOVED AT LAST WEEK'S TRADE SHOWS

With so much to see in three days, MR's crack editorial team (Karen Alberg Grossman, Brian Scott Lipton, Stephen Garner, and Michael Macko) scoured the show to find the most stylish, colorful, innovative, and luxurious apparel and accessories on display. Take a look at what we found!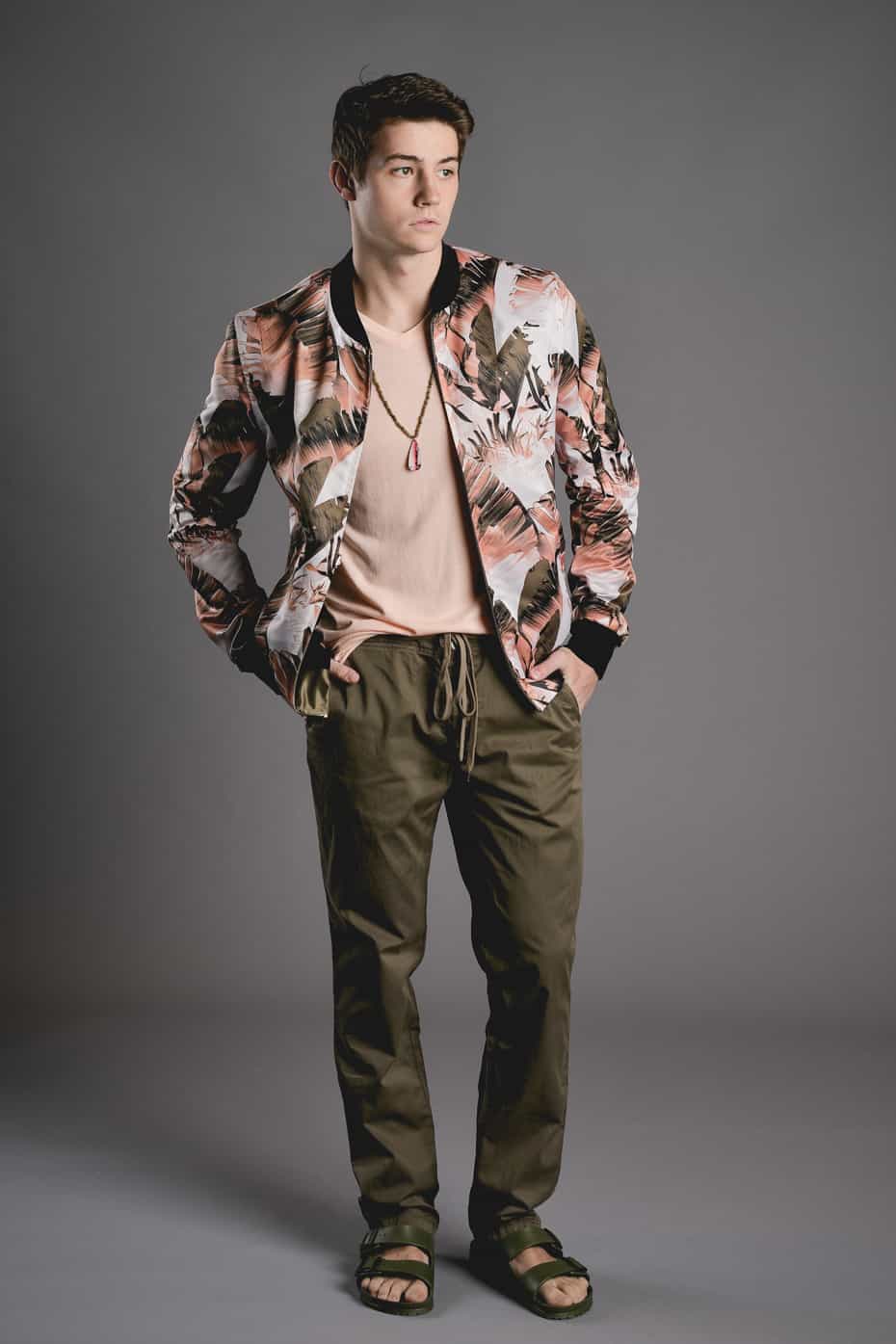 Camo is such a staple in menswear that it can't even be considered a trend anymore, it's a perennial, but for spring 2018 it gets a punch of color from Mackage, they reinterpret camo as a foliage print with a bold punch of coral on its bomber jacket ($450), and even better, it reverses to solid olive. Shown here with a coral T-Shirt from Sol Angeles ($52), olive pants from Velvet ($158), and a beaded Jasper necklace with fishing lure from byTHIEL ($200). For Mackage contact katie@mackage.com, for Sol Angeles reach out to kevin@sol-angeles.com, contact Douglas Michael for Velvet at douglas@theparkshowroom.com, and reach out to Joe Thiel for byTHIEL at joe@bythiel.com.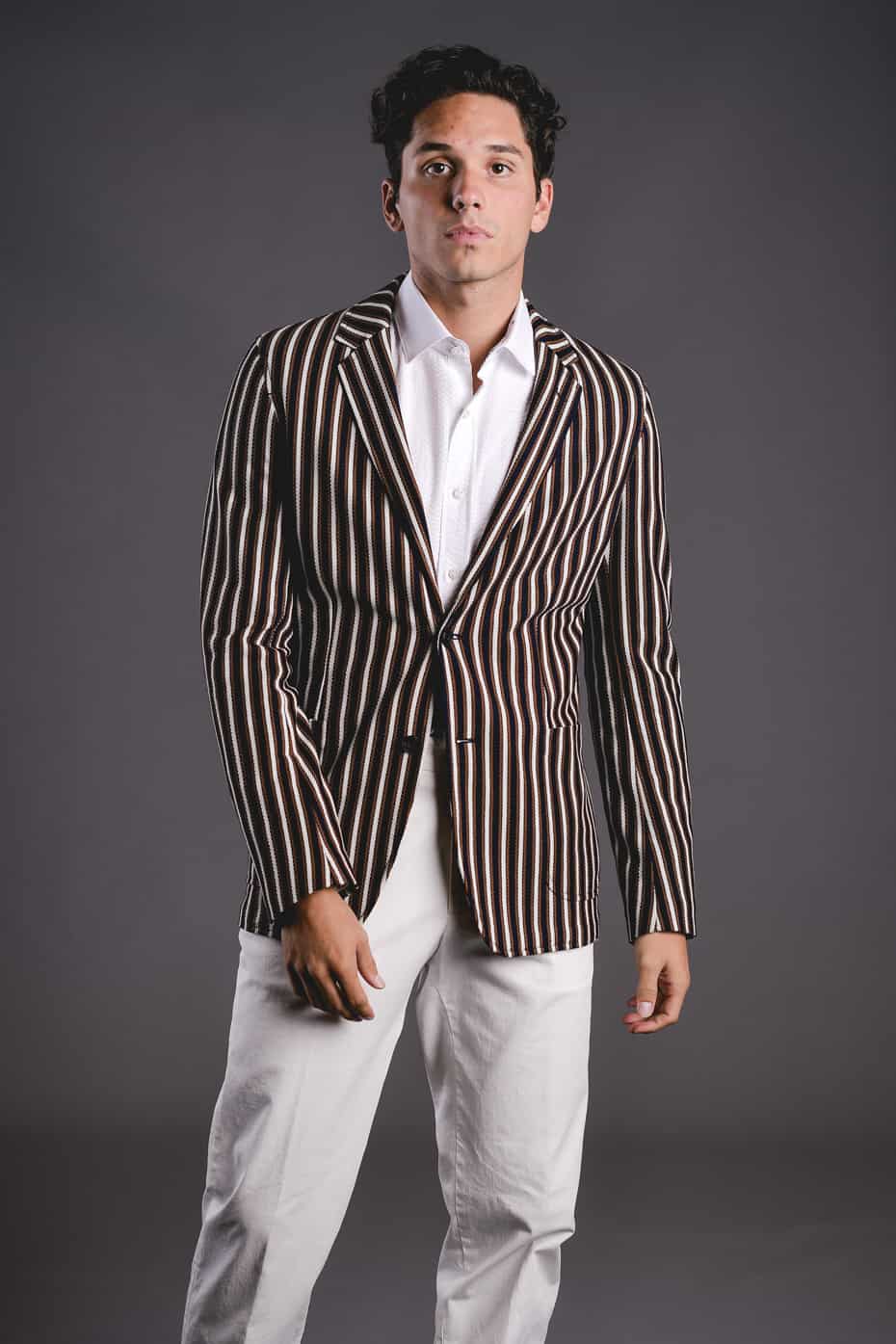 Vilebrequin's new sportswear collection loses nothing in translation. These smart looks are smart in every way, made with technical fabrics for comfort, but without sacrificing style or sophistication. This look includes the Virtuosso 100 percent knit blazer ($825); Salt Water Pique all-cotton shirt ($325); cotton chino ($325). Contact Andre Edwards at a.edwards@vilebrequin.com.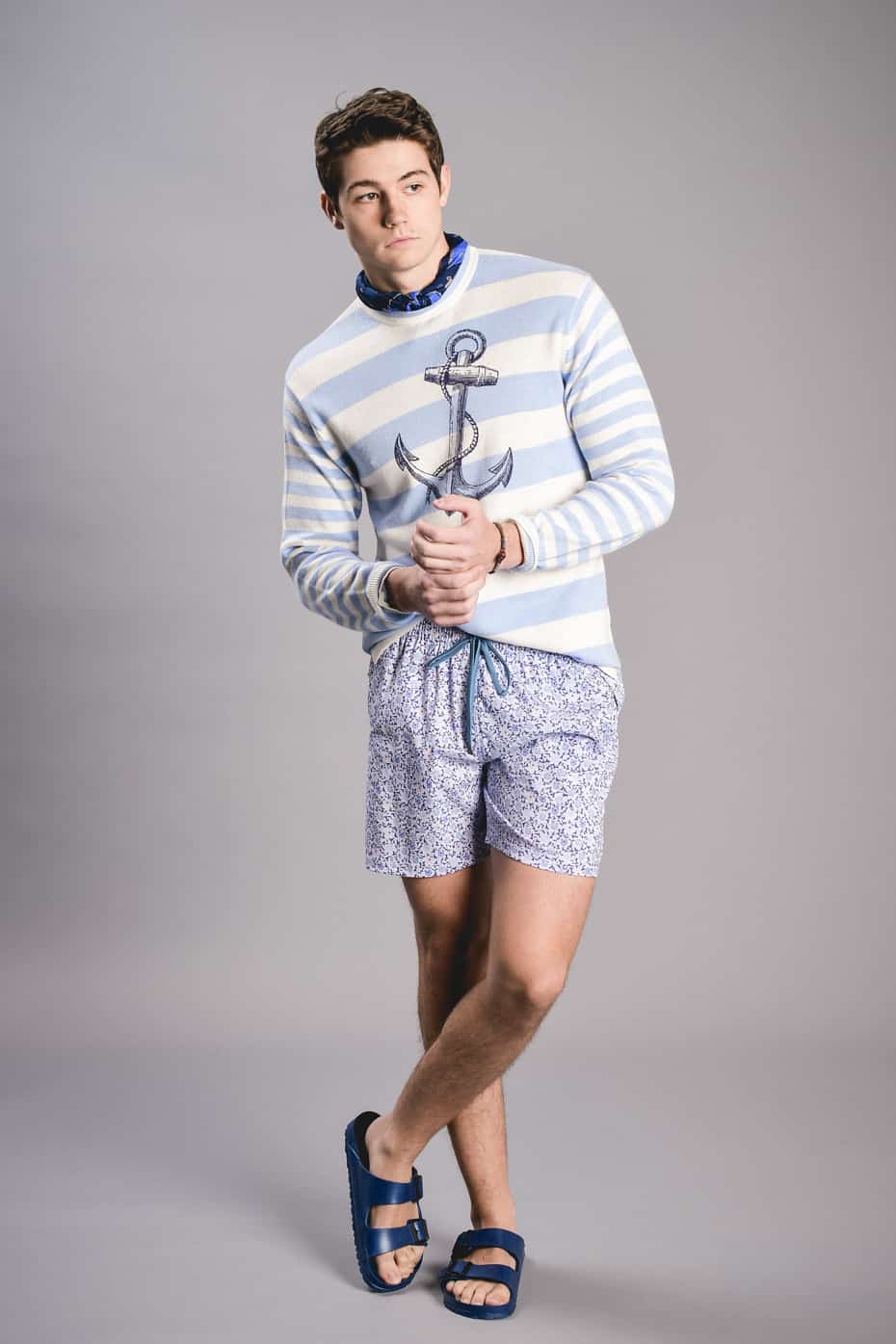 Christina Chapman describes her new swimwear line, BrownLee, as "Preppy on Steroids", and we agree! The line also brings in modern updates like an anti-wicking, antimicrobial boxer-brief sewn into each suit ($185 retail). Shown here with a new take on the striped nautical sweater with a vintage anchor graphic from Sal Cesarani ($168). Contact Christina at info@brownlee.co and Sal at sal@cesarani.com.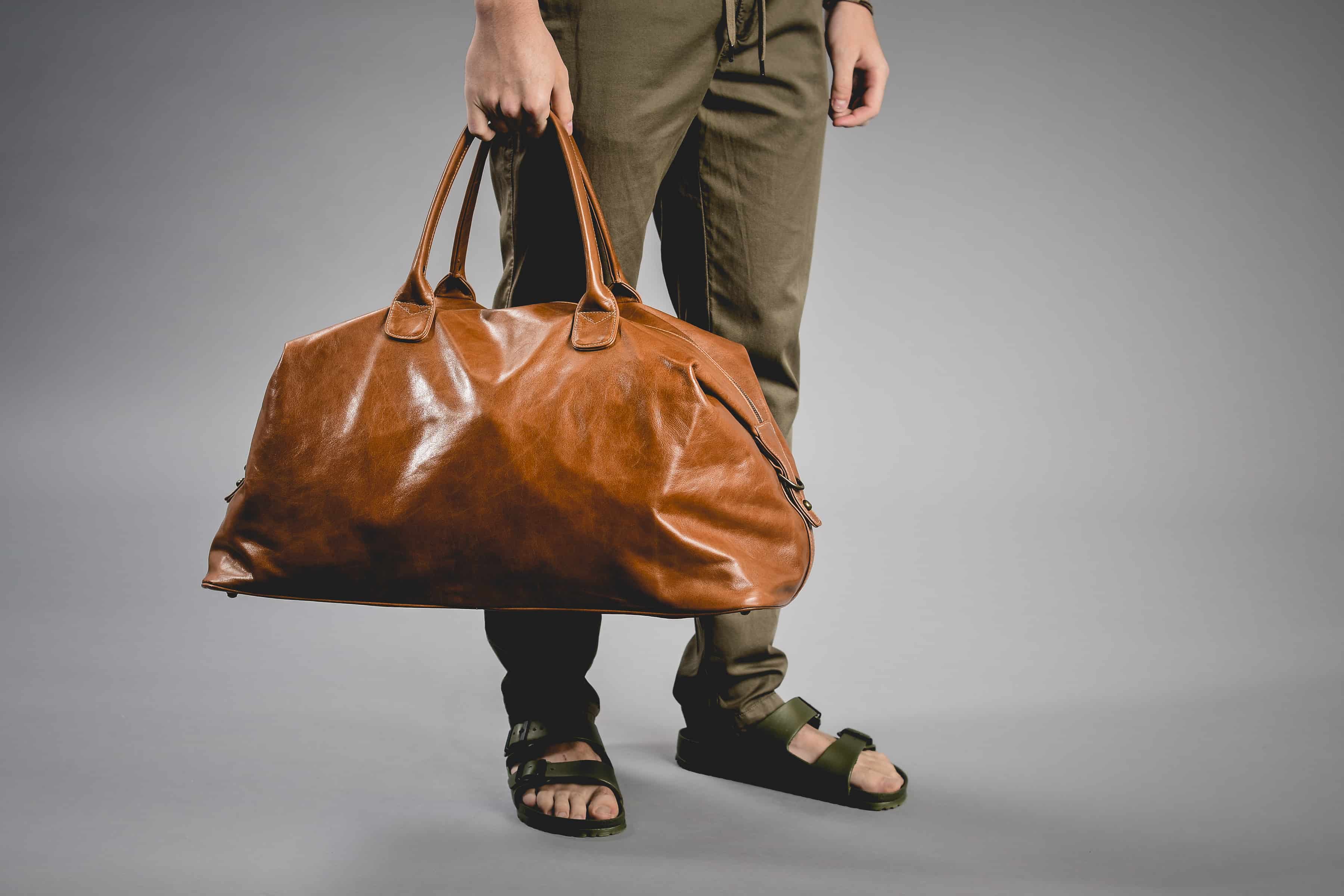 If you're looking to add luxury accessories to your mix while saving the Earth, look no further then Moore & Giles' new 100 percent sustainable leather collection. Featured in the brand's Benedict Weekend bag in Terra Thicket, which retails for $860, Moore & Giles has launched the world's first (and only) leathers to receive a Declare label that certifies that the material contains and is tanned with no Red List chemicals, is organic and can be 100 percent recycled. Contact emma@mooreandgiles.com.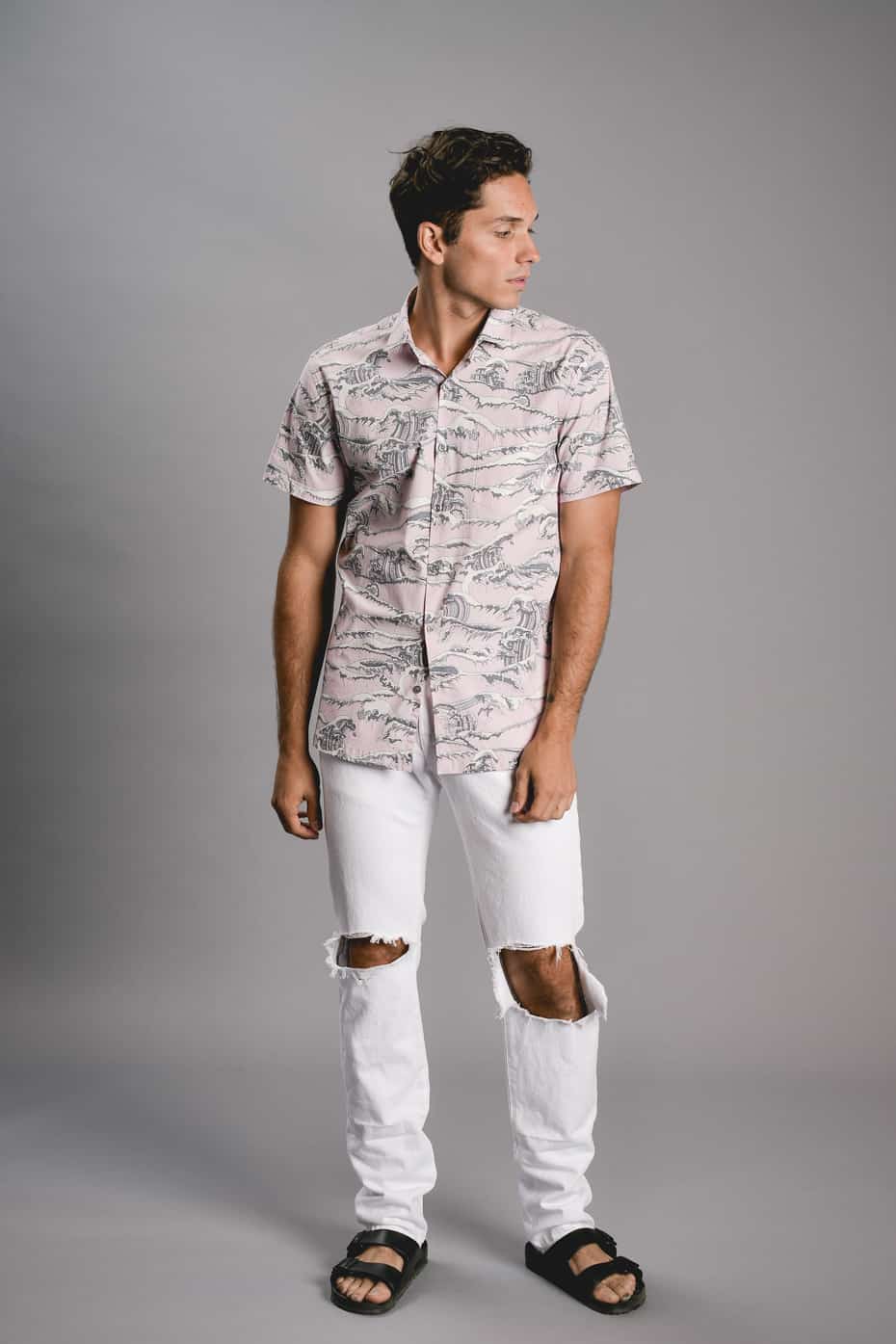 Just because the Hawaiian shirt has become the must-have shirt of spring 2018, it doesn't mean you have to look like you're on your way to a luau, there are plenty of understated versions like this millennial pink wave print from Tori Richard, with a suggested retail of $94. Shown here with distressed white skinny jeans from Frame ($215). Contact Kasey Gordon at Tori Richard at kasey@toririchard.com and Daniel Bender at Frame at daniel.bender@frame-denim.com.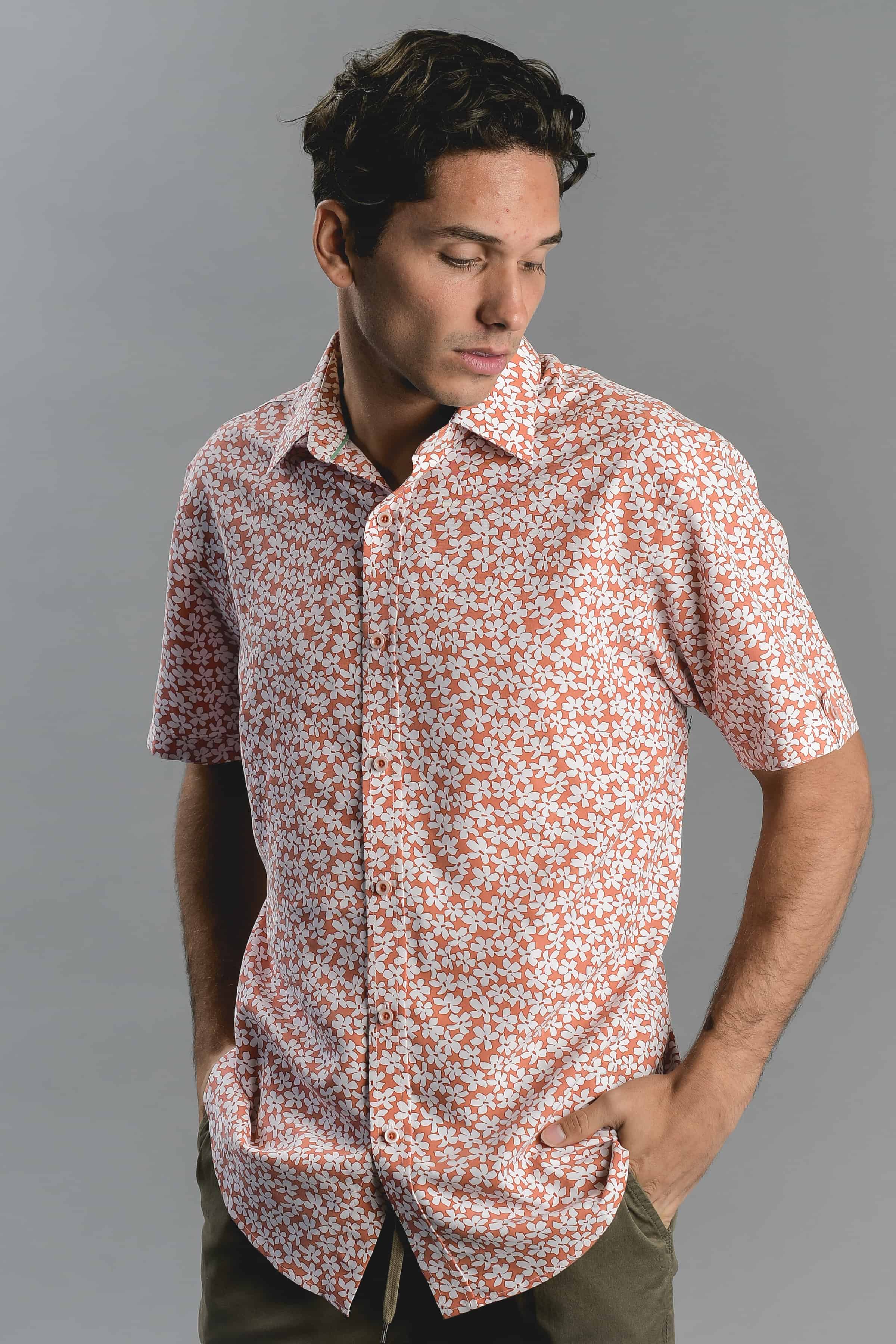 Bring out your inner flower child in this perfect summer short-sleeve woven by Age of Wisdom. ($89 suggested retail) Contact Allison Basile at allsnbs@aol.com.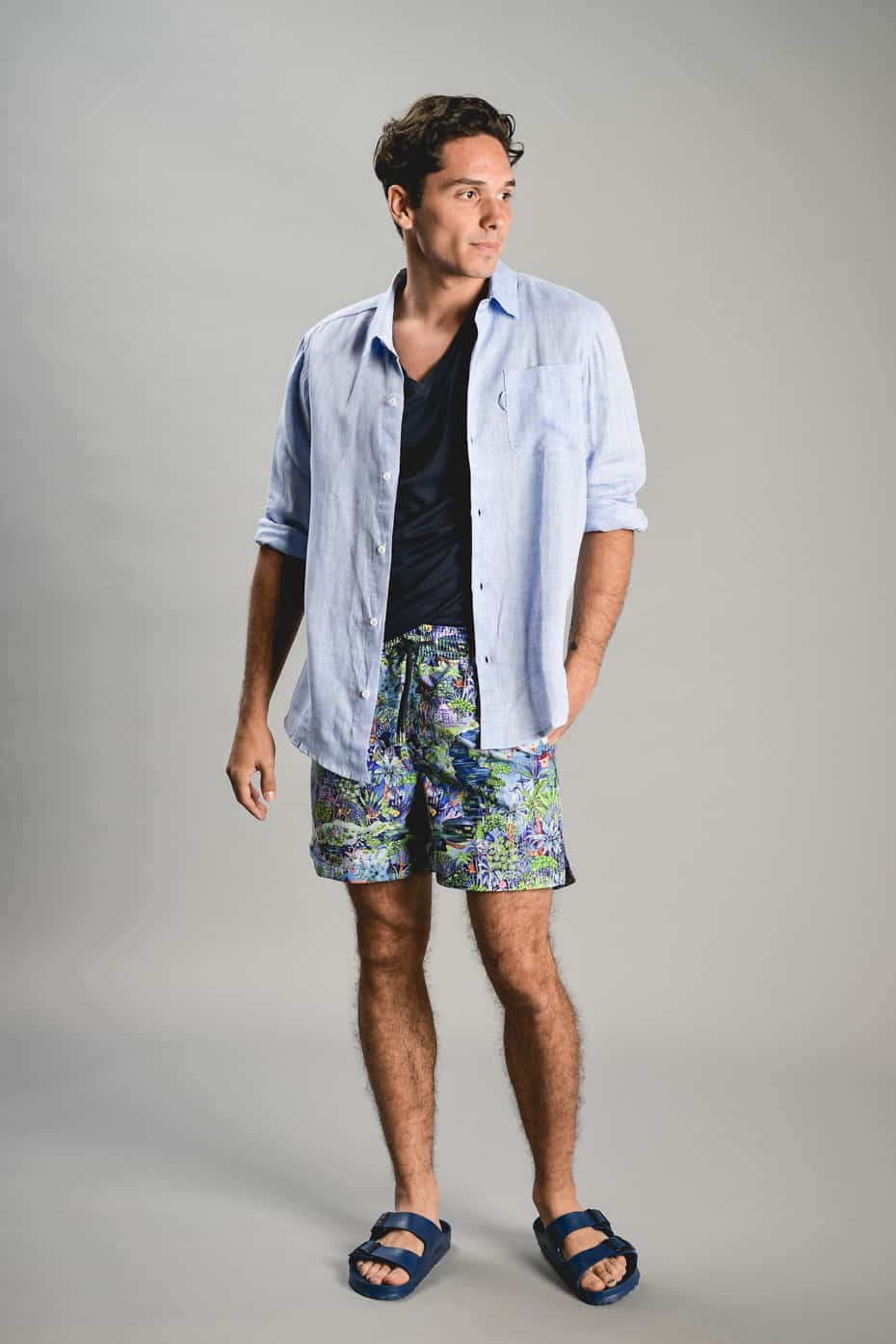 From lounging around to the pool to heading into your favorite seaside lounge, you will look calm, colorful and collected in Derek Rose's new collection of resort wear. Fantastic fabrics, superb styling, and classic comfort all add up to the perfect warm-weather ensemble. On this model, we feature the Monaco Linen Shirt ($235); Riley 100 percent pima-cotton v-neck t-shirt ($85); Maui 2 multi-colored swim trunks ($245). Contact Emily Longo at emily@derek-rose.com.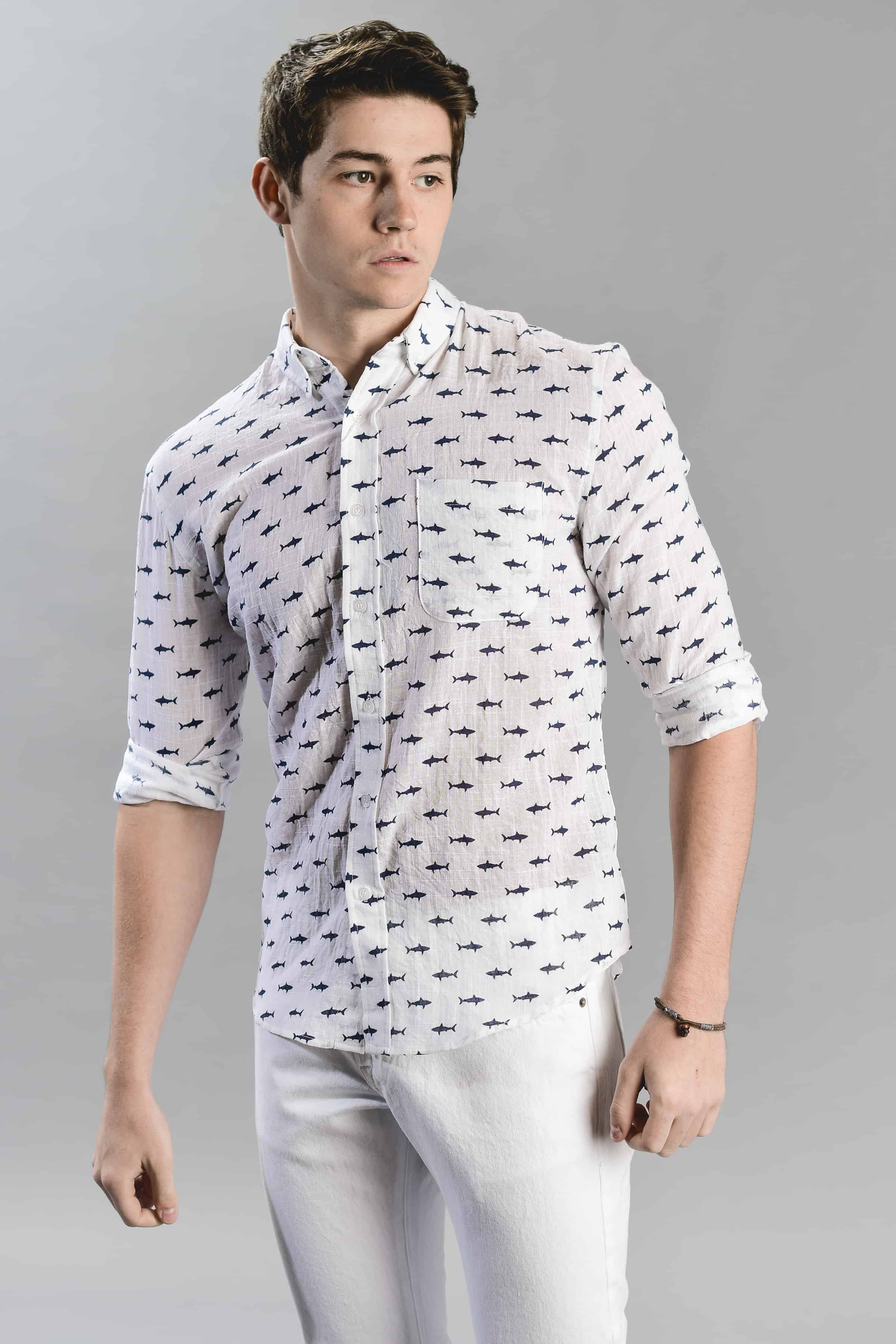 Beware of shark attacks but keep your cool in Loft 604's cotton/linen woven shirt ($110-$130), paired with 34 Heritage white denim jeans ($190). For Loft 604, contact Willie Fung at will@loft604.com, and reach out to Richard Binder for 34 Heritage, Richard@34heritage.com.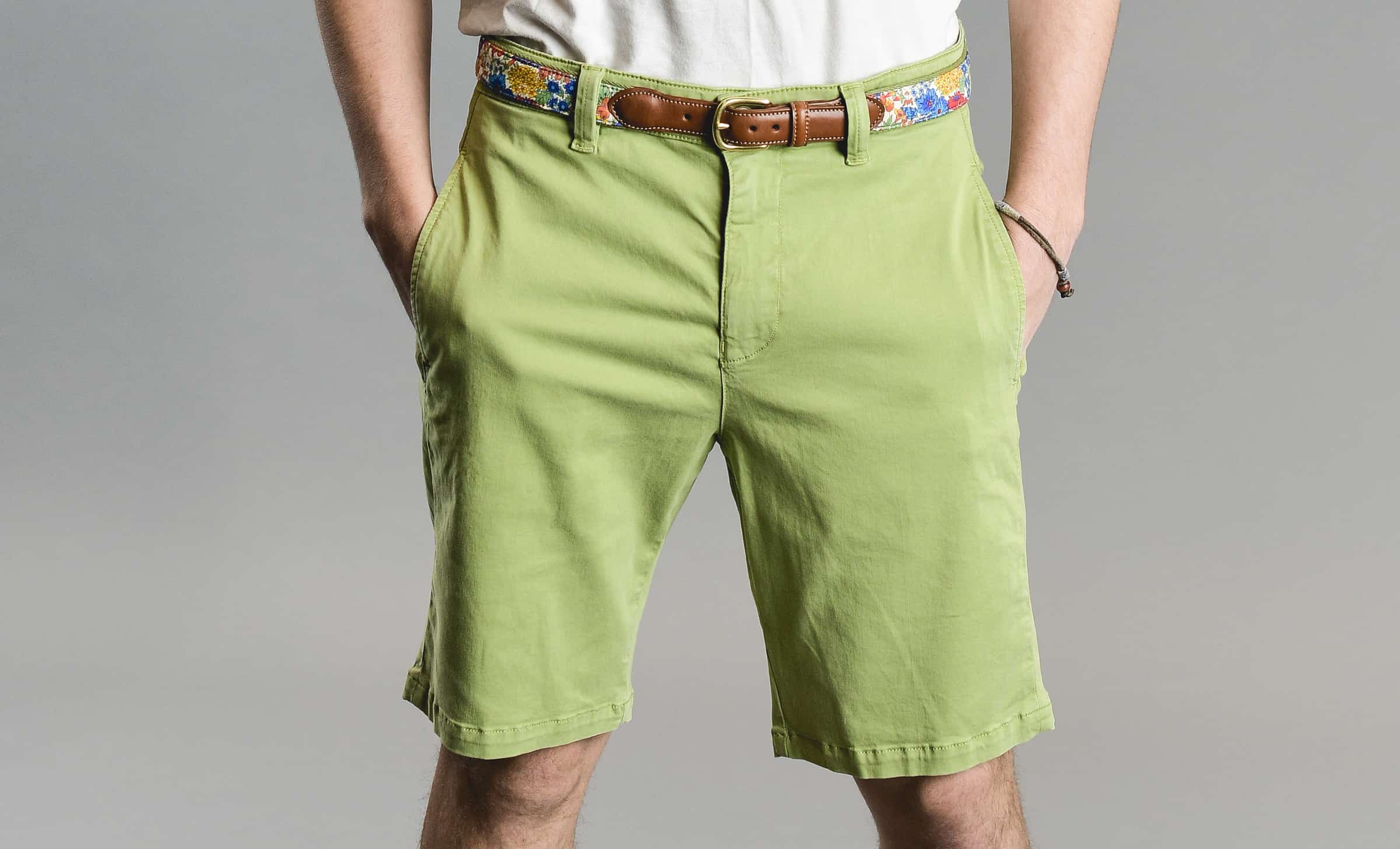 Proving that spring's floral trend doesn't just extend to shirting, Trumbull & Rhodes' beautiful new line of belts combine premium leather with gorgeous Liberty of London fabrics. (Belt, $145, shown here with 34 Heritage shorts, $115). Contact Susan B Clark; sb@trumbullrhodes.com.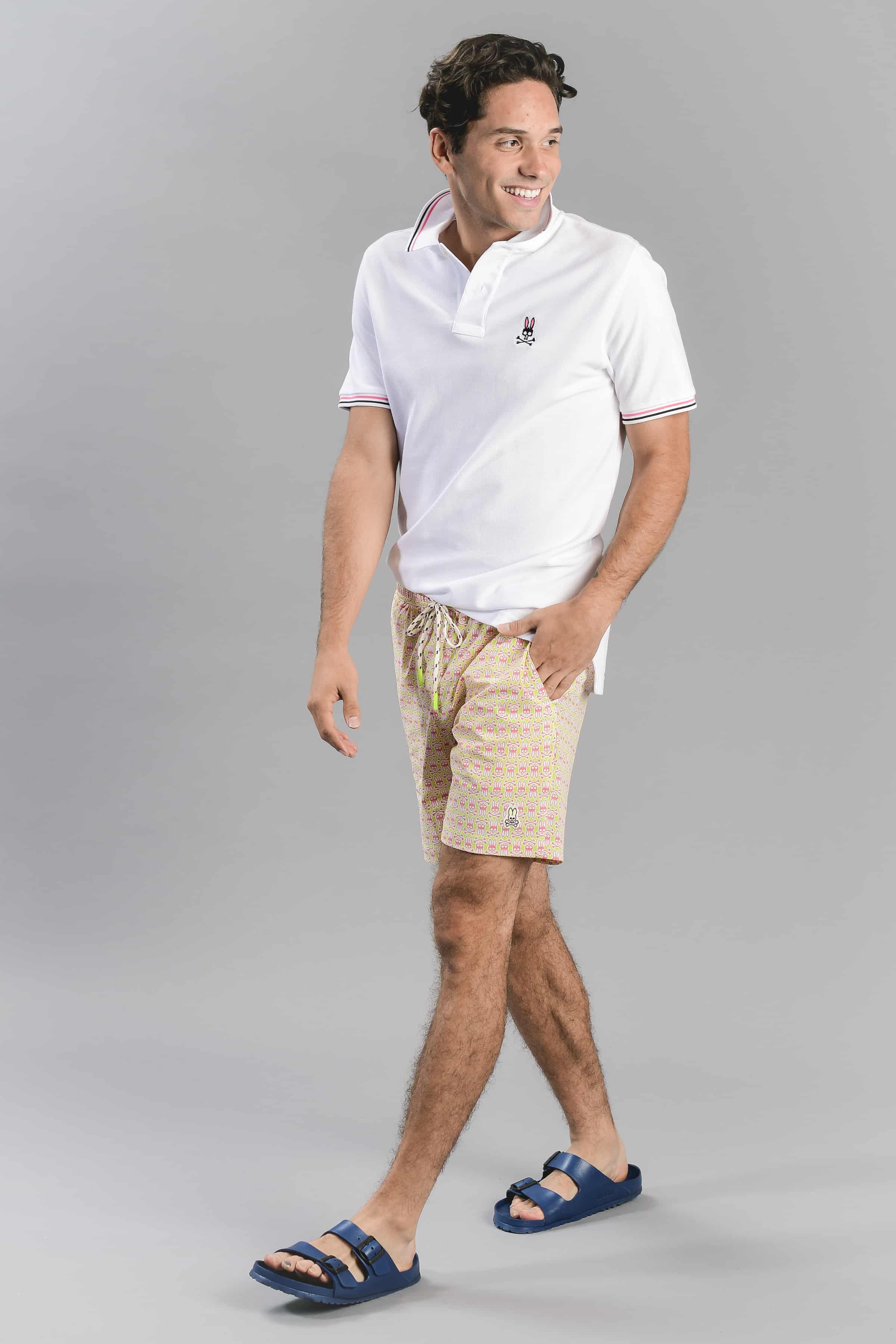 A crisp white Psycho Bunny pima cotton polo with mother-of-pearl buttons ($98) coupled with Psycho Bunny's colorful quick-dry swimsuit ($95) add a touch of irreverence to preppy summer fashion. Contact Robert Goldman at robertgoldman@psychobunny.com.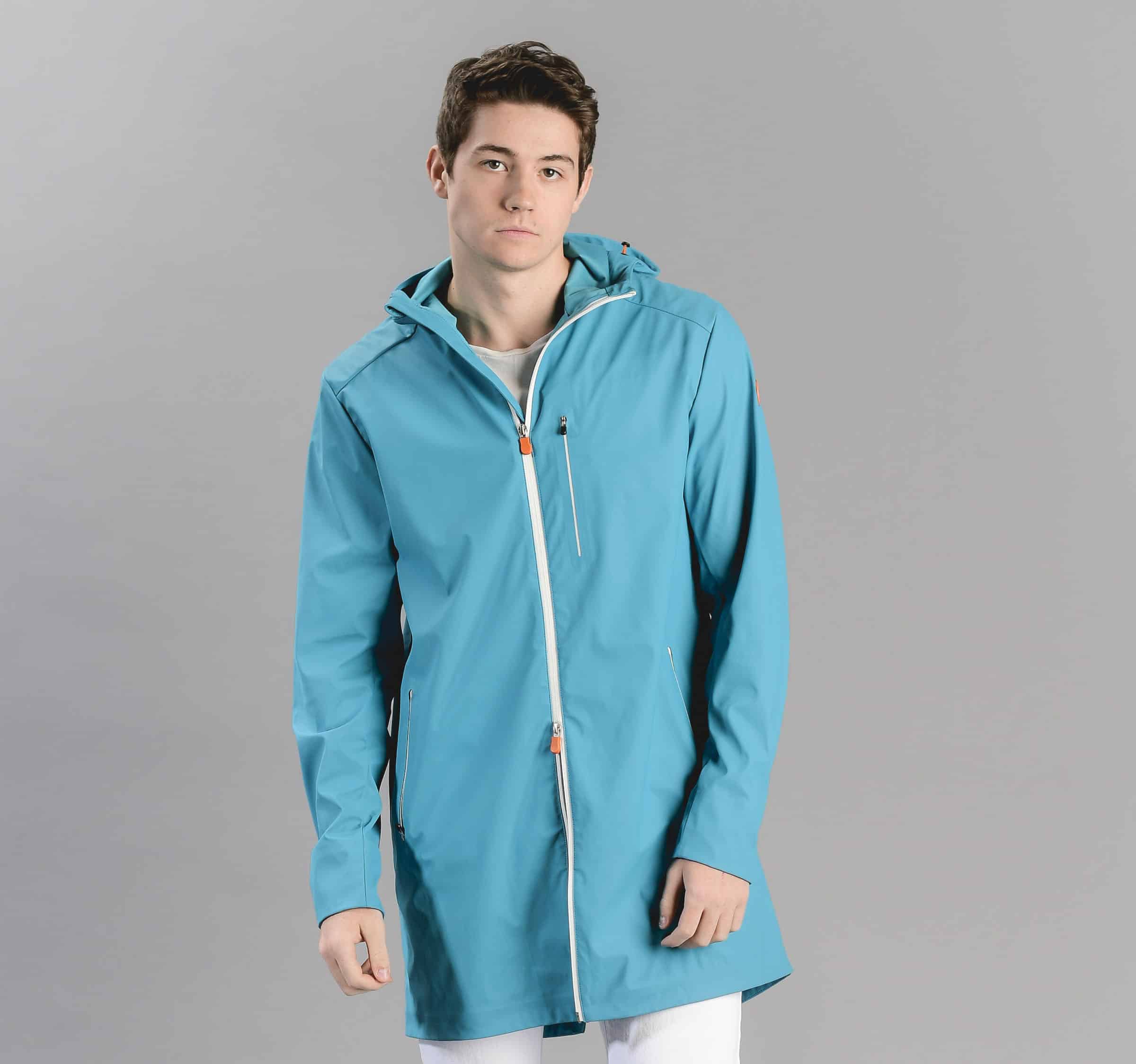 Add a weatherproof layer of fashion and fun with this very cool sea-blue light-weight parka from Save the Duck. Double-zip front with hidden pockets. ($218) Contact Seth Steinberg at seth@reportcollection.com.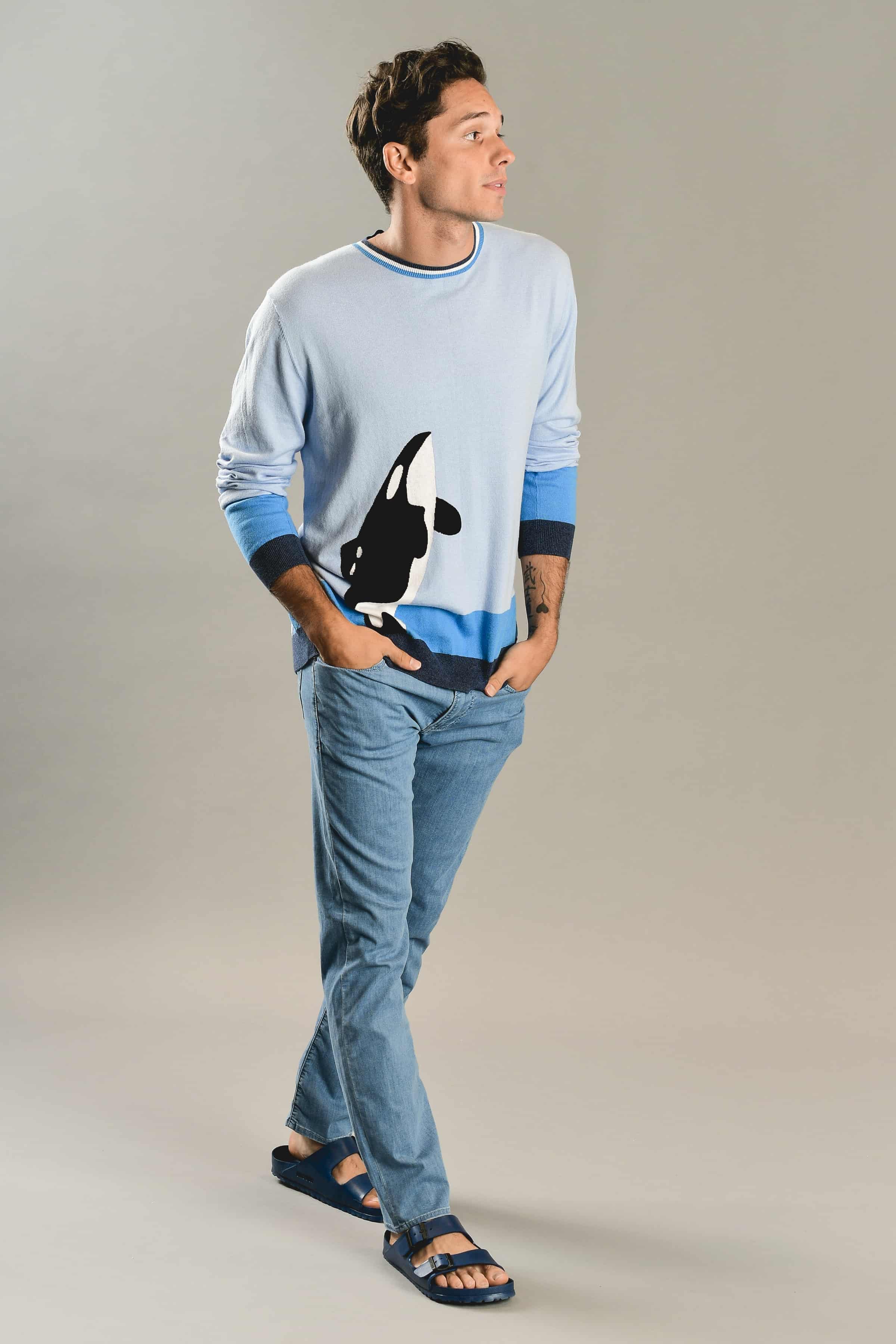 From Sal Cesarani, a gorgeous cotton knit spring sweater featuring a very friendly Orka. Paired with 34 Heritage lightweight jeans ($185), it's perfect for a summer evening out! Contacts above.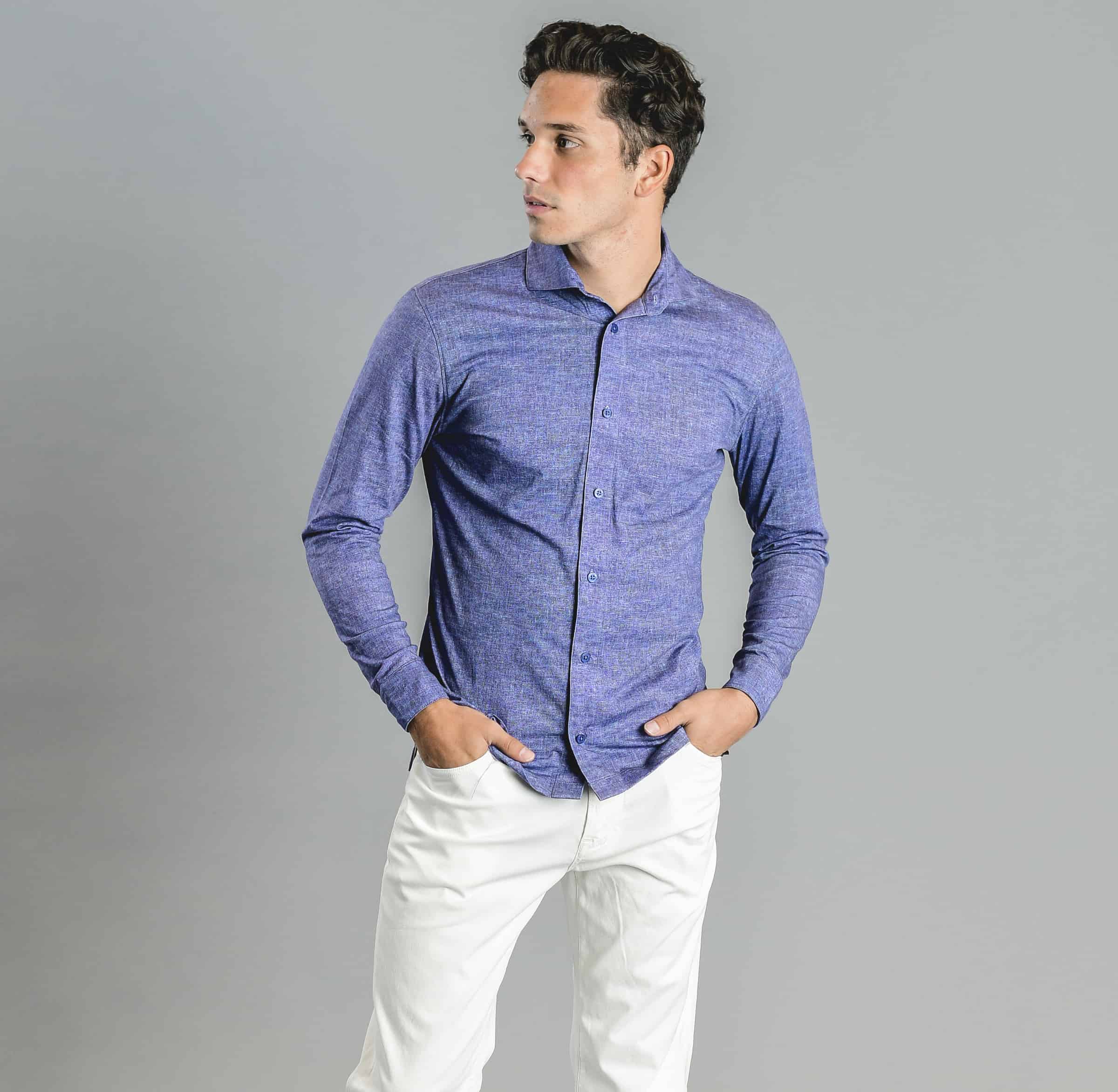 This might look like a linen shirt but it's actually printed cotton jersey with a very dimensional effect, From Left Coast Tee at a $175 suggested retail. Shown here with 34 Heritage white denim jeans, the look is cool and comfortable! Contact Steve Sockolov at S.Sockolov@leftcoasttee.com.