EDWARD CRUTCHLEY MIXES MODERN GLOBALISM AND ANCIENT CULTURES FOR FALL '18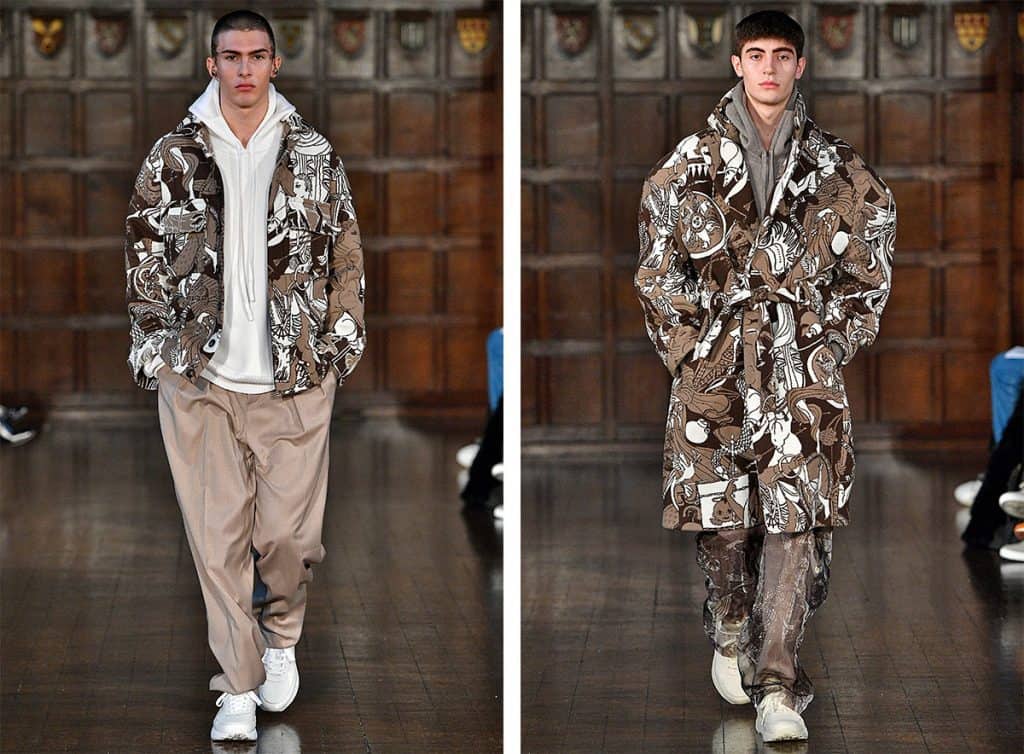 Edward Crutchley returns to the London Fashion Week Men's catwalk for his second season in an exploration of communication, looking to the past and the present for visual cues that transcend language and can still meaningfully convey ideas in our contemporary world.
Heritage, tradition, and spiritually remain central to Crutchley's work with this season seeing a fresh perspective on globalism and how this social melding has also created space for cultural expression and sharing. He takes inspiration from 'Journey to The West'; one of the Four Great Works of Chinese literature and it's modern revival in film, a tale of legendary pilgrimage out of one's own culture and into the unknown, as popular today as it was in the 16th Century and strongly rooted in folk religion, mythology, philosophy and spiritual insight. Crutchley also references the piecemeal appropriation of Celtic mysticism as a touchstone for wider Western concepts of spirituality contrasted and counter-imposed against Grecian classicism.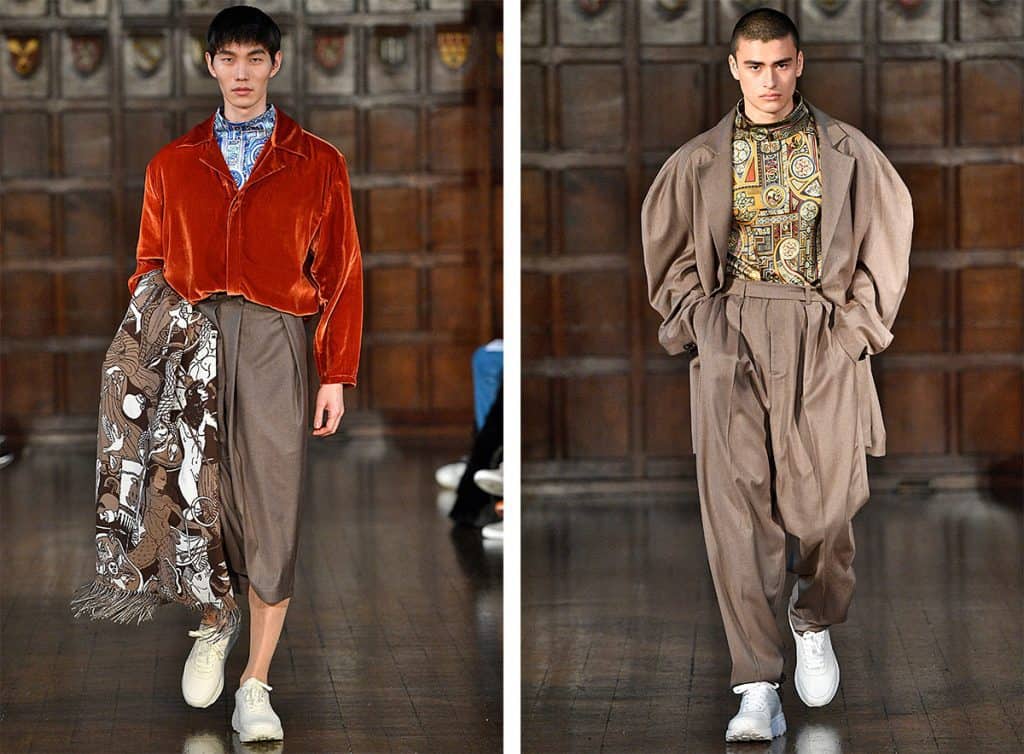 Crutchey has also collaborated this season with the Emoji brand – a playful and truly contemporary brand founded on the premise of a globally comprehensive visual language able to convey concepts and ideas across linguistic and cultural boundaries. This collaboration is a first for Emoji within the luxury market. Selecting icons from the Emoji library that support the narrative and storytelling around this season's theme Crutchley contrasts what appears to be a classically inspired print story with flashes from the present day.
This season's collection explores the use of graphics across different textile media to create a contrast of texture and sense of richness. Looking at artisanal craft techniques and how these are still relevant to the future of contemporary fashion grounds this season's mood in a tactile context. Crutchley expands upon an identifiable silhouette where the contrast of volume and drape creates space and movement beyond the limits of the body. Shapes take inspiration from cultures across the world and through the ages; YSL's 'Scandal' collection, chi poa, Les Incroyables, 1960's Mod dresses, zoot suits and the L.A. riots of 1943, TLC's 'Creep' video and early 1980's Armani and the beginnings of power dressing.