ELEVENTY OPENS NEW SHOP-IN-SHOP AT SELFRIDGES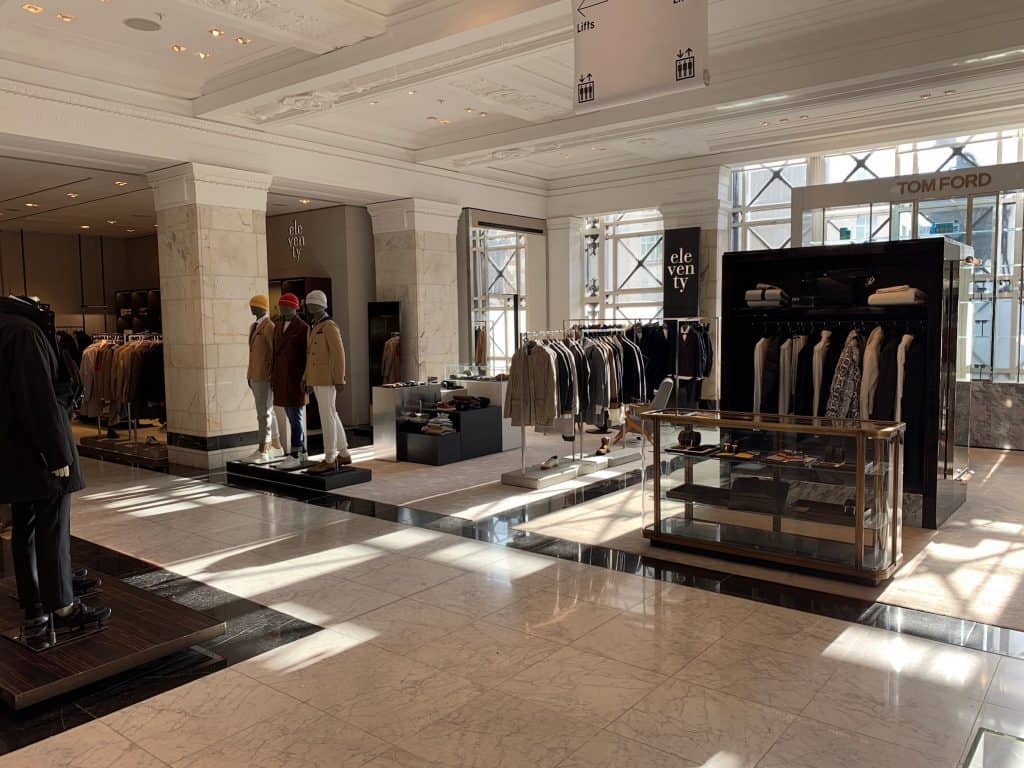 Italian luxury brand Eleventy has opened a new shop-in-shop at famed London department store, Selfridges.
The 1,100 square-foot shop opened on November 1 in the retailer's designer luxury area on the men's floor and features the latest fall/winter 2018 menswear collection.
"I am very proud to have partnered with Selfridges on our first shop-in-shop in the UK and for the positioning they have given Eleventy," says Eleventy co-founder Marco Baldassari. "Selfridges is constantly at the forefront of revitalizing the in-store experience. The buying organization have been supportive of the Eleventy brand messaging and product focused on responsible luxury from our first business meeting and I believe this is the beginning of a wonderful relationship."
"The UK market is a new responsibility of our North American office," Geoff Schneiderman, president of Eleventy North America, tells MR. "Based on the successful partnerships we have developed across the U.S., Canada, and Mexico, we felt the UK would respond similarly to our sales support approach. We have hired a dedicated team, led by James Watson, to support this new territory in the same fashion we have done in North America."
Adds Schneiderman, "We are excited by the response received towards our brand within this important world market and believe strongly this will positively impact our U.S. and Canada business based on increased brand awareness."
In addition to Eleventy's new Selfridges shop-in-shop, the brand has opened its UK distribution this season to include Harrods, Harvey Nichols, and Brown Thomas.