THE ENSIGN DEBUTS EXCLUSIVE PALMIERS DU MAL HOLIDAY CAPSULE COLLECTION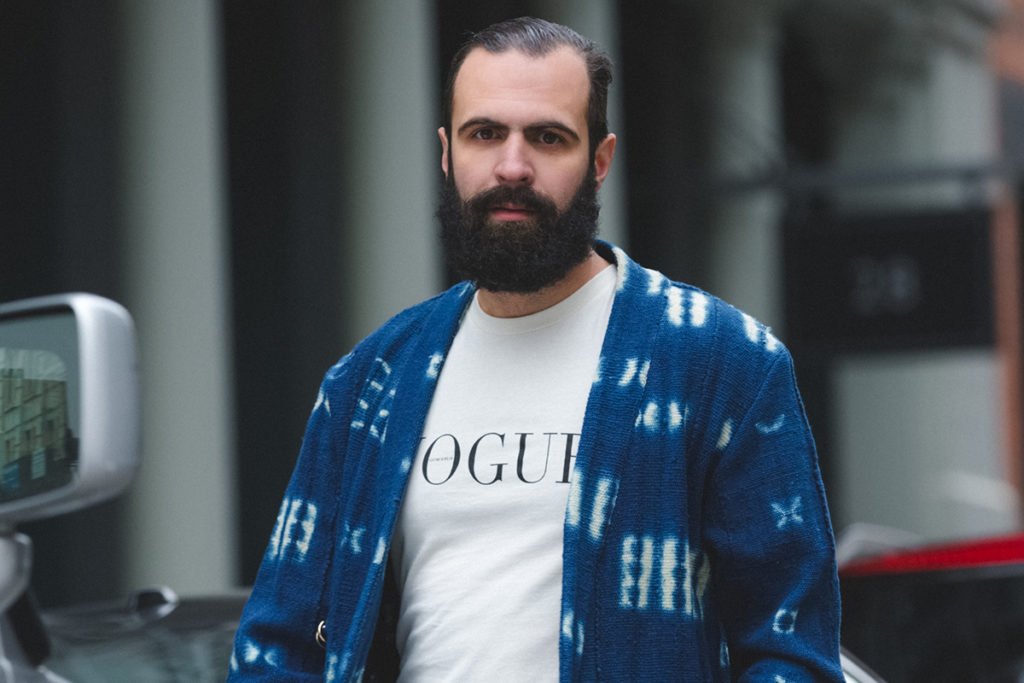 New made in America focused e-commerce platform The Ensign has launched an exclusive collection with luxury American fashion brand Palmiers du Mal. This limited edition release is the first and only drop under Palmiers du Mal's "PdM" label, making these rare pieces available to shoppers just in time for the holiday season.
Inspired by Russian Futurism and frequent trips to Ukraine, the PdM Holiday 2016 capsule collection (which retails between $50 and $75) is comprised of tees, hats, beanies, and a scarf, and reflect a more urban, Eastern European attitude than its luxury counterpart. Key styles from the collection include the SIMP shirt, which first appeared on the spring 2017 runway last July, and the brand also introduces a new PDM box logo, inspired by Soviet-era matchboxes from the 1940s.
"We're excited to be carrying this exclusive product drop from Palmier's PdM line," said Luis Morales, co-founder and chief creative officer of The Ensign. "It's exactly what we seek out in product, culturally referential with a unique perspective and killer sense of humor. The Ensign was intended to be a platform for designers to take their ideas and product quickly and directly to an active consumer base. It's how we intend to balance designer creativity with commerce. Plus this line touches on our own personal fixation with European football culture."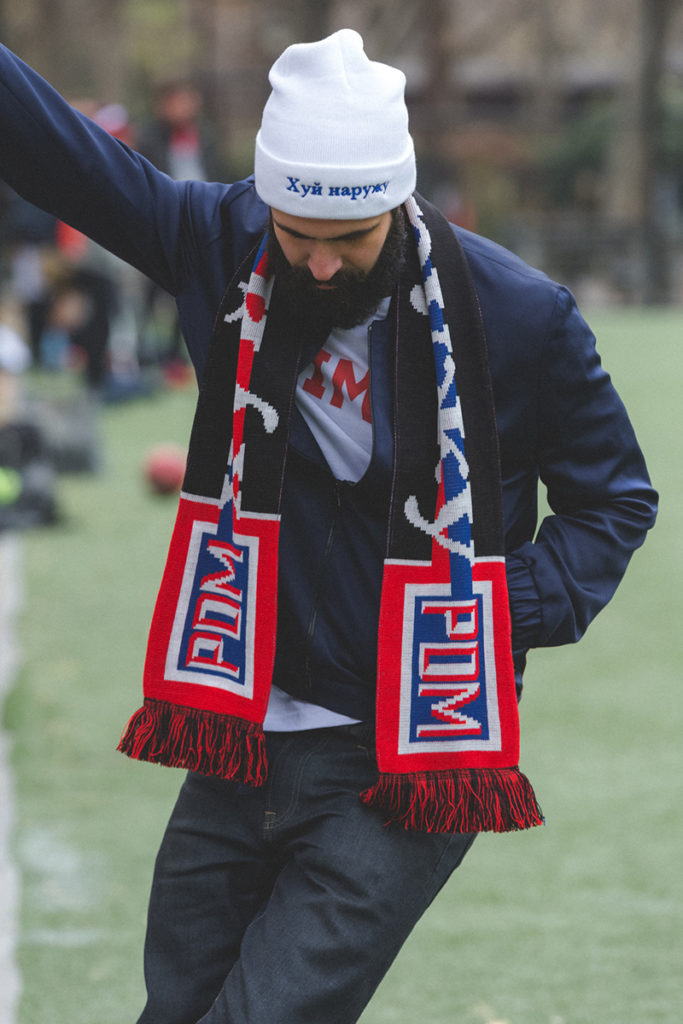 "We're stoked to be a part of The Ensign's movement to support Made in America product," said Shane Fonner, creative director or Palmiers du Mal. "Younger emerging American brands have had a diabolical time finding retailers, specifically in the past few seasons with antiquated industry standards and a changing market, so we appreciate beyond words the support from a platform that champions American menswear. It's a real honor to get the chance to work with a retailer that understands the needs of today's brands and shoppers alike."
The Ensign will officially launch in January 2017, offering several additional curated American menswear collections (to be announced) to shoppers, with this first drop from Palmiers du Mal marking another major milestone for the much-anticipated project.