ERMENEGILDO ZEGNA COUTURE MORPHS SARTORIAL WITH SPORT ELEMENTS FOR SPRING '19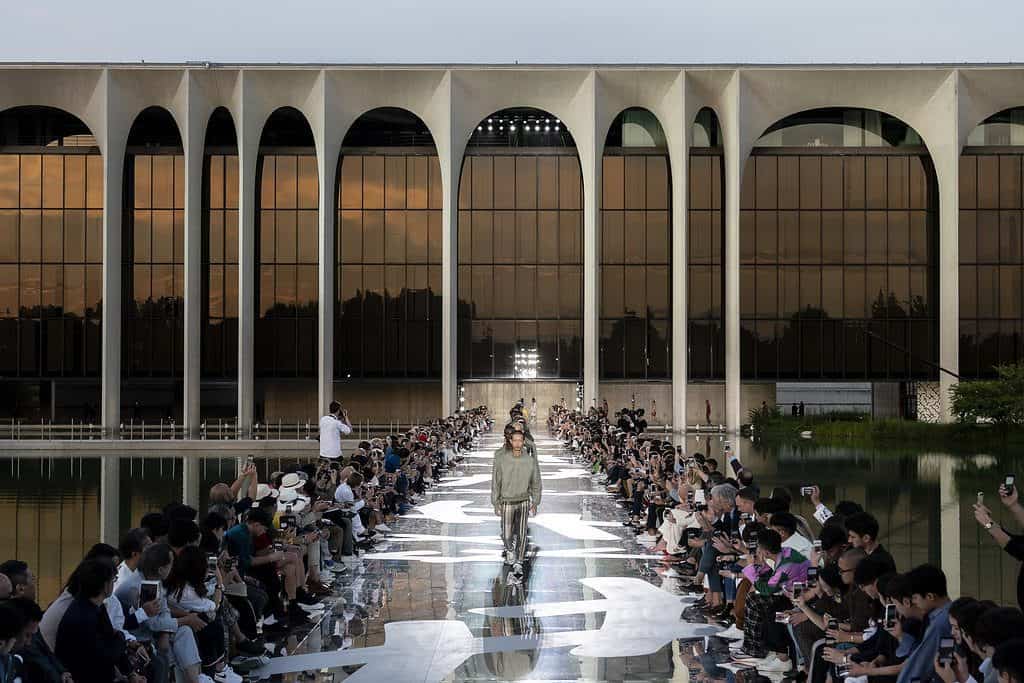 For Ermenegildo Zegna Couture's spring/summer '19 collection, artistic director Alessandro Sartori keeps perfecting his vision of the contemporary metropolitan wardrobe, fusing the performance and speed of sports with the refinement, attention to detail and precious fabrications of couture tailoring. Turning the atelier into a lab, yet keeping the humanity and warmth of craft, he devises new species of clothing: sartorial breeds stemming from the seamless morphing of opposite worlds.
This season Zegna challenges technique and image even more. The silhouettes are roomy and airy, the mix of elements bold and personal. Shirts and jackets collide in hybrid forms, with an oversize fit, experimental collars and playful double sleeves. Bombers and anoraks are matched with tailored high-waisted double pleat trousers, completely rewriting the template of the suit. Parkas both long and short gain the airiness of a shirt.

Degradè checks and souvenir prints add rhythm, while perforation and meshes provide an even airier feel of immateriality. Knitwear is a building block for inventive layering. In keeping with the morphing of categories, sneakers and sandals marry Opanka constructions with the technical details and meshes of sport style, all of it on bold soles.
The juxtaposition and addition of elements is enhanced by the color palette which places side by side shades and nuances in variations of intensity. The amalgamation of pale blue, Tropea pink, bow green, desert, sunflower yellow, mocha, nautical blue and loganberry red is painterly and individual.
Fabrics merge the technical with the refined: Century Cashmere with a waterproof membrane; textured Tussah silk produced by Lanificio Zegna using yarns obtained from wild, natural sources; blends of silk and cotton, cotton-linen satin, tumbled wool, perforated or embossed baby-calf, mesh.
"Creation for me always stems from a technical challenge. I am presenting shapes that are bold and voluminous, yet very light, in layers of meshes, wools, silks." says Sartori "I found the same challenge in the architecture of this space. It is the perfect place to unleash the Zegna crew of individuals who recognize themselves in the XXX logo, which runs from the clothes to the set-up, unifying the message: a symbol of couture craft that is also the most personal and unexpected expression of Zegna."