EXCLUSIVE: ACTOR AND 'HOLLYWOOD' AUTHOR KEEGAN ALLEN LOOSENS UP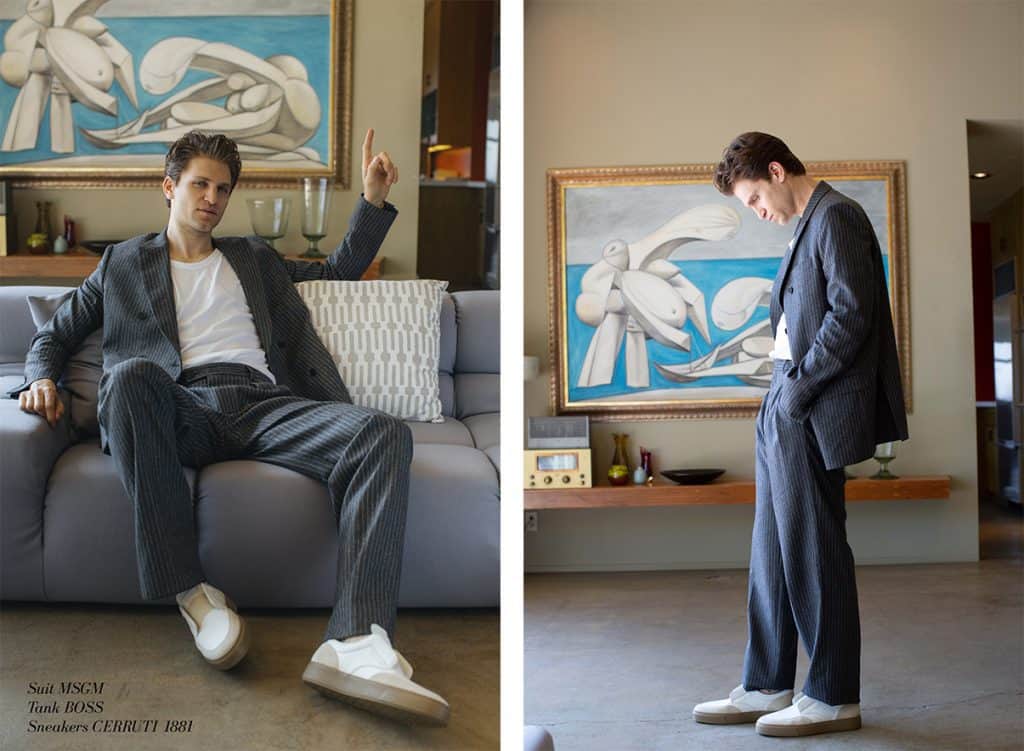 Earlier this year Hollywood actor, author, and photographer Keegan Allen released his second book "Hollywood: Photos and Stories from Foreverland", where he showcases his own perspective of the people and places of Hollywood , California through his camera lens.
Best known for his main role as Toby Cavanaugh on the Freeform Series Pretty Little Liars, Allen has also been seen in movies such as King Cobra, Palo Alto, and The Sound and the Fury.
In an exclusive editorial for MR Magazine, Hollywood actor, Allen demonstrates the right way to wear one of the hottest trends in menswear – "loosened up" silhouettes. He also chats to us about his personal style, his new book, and how he got interested in photography.
Q: How would you describe your style?
A: I gravitate toward modern interpretations of classic style
Q: Is there a specific person or thing that inspires your style?
A: No, I get my fashion inspiration from many directions; formal attire, business attire and street wear are all very different and all three have their place in my life and style.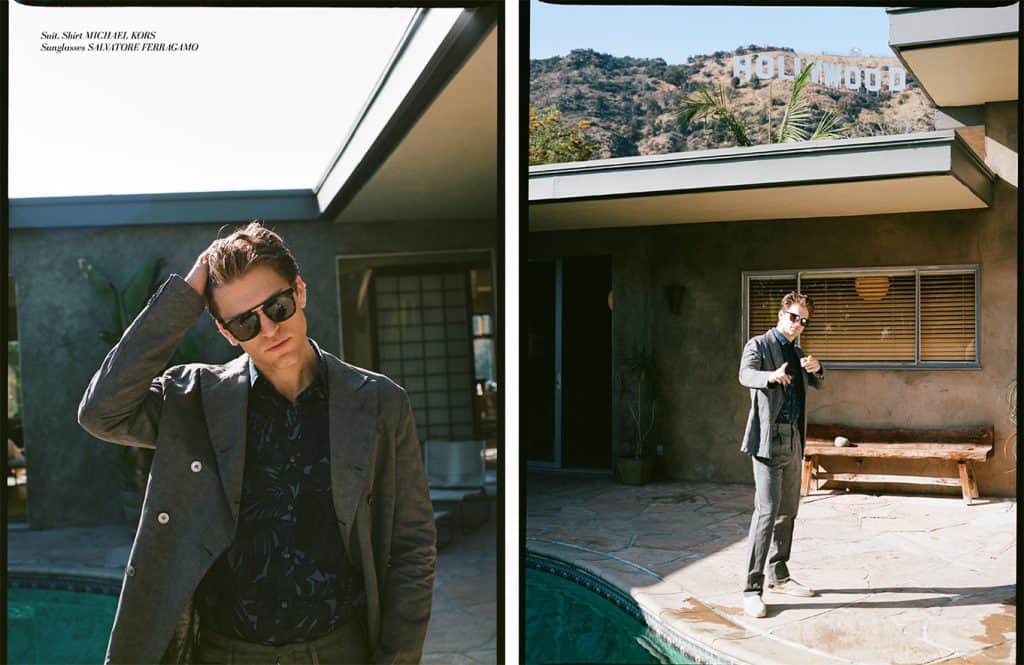 Q: What got you originally interested in fashion?
A: I think my first exposure of fashion is through music. From a young age, I suddenly saw that the world of fashion and music is intertwined. A great example is the likes of David Bowie and many other artists that used fashion to express their musical design as an extension of their art.
Q: What sorts of brands and styles are you into now?
A: I like many different brands, but I tend to cherry pick. My taste is all over the map. The following are in no particular order: From the ultimate luxury brands like Hermès and Louis Vuitton to more traditional tailor houses like Ralph Lauren and Prada. I have always had a love for the deep roots of fashion history from these brands and so many others.
Q: What are some of your favorite stores?
A: Louis Vuitton, Hermès, Gucci, and Ralph Lauren have a special place in my heart.
Q: How did "Hollywood: Photos and Stories from Foreverland" manifest?
A: I grew up in Hollywood off the sunset strip pursuing quintessential dreams of becoming a working actor. I also had a passion for photography that stayed with me into my professional life on stage, film and television. This book was 5 years in the making to show my view of Hollywood but allowing the reader and viewer to draw their own conclusions. As a city that is always see and be seen, turning my lens on the real Hollywood was an eye opener to me as well. The city needs to see itself at its best and at its worst and I feel my work guides locals and people who have never been to Hollywood through its famous streets with an echo of stories and voices that will stay with you for a lifetime.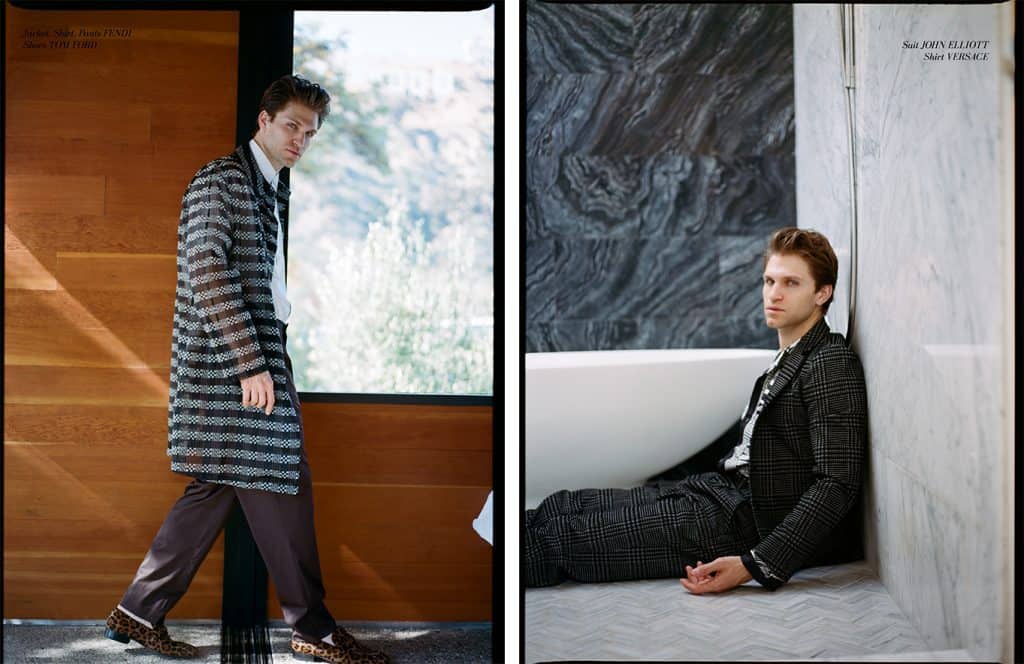 Q: How long have you been a photographer and why do you enjoy it?
A: I was 9-years-old when I committed my passions to photography. I enjoy the process of seeing something worth capturing/sharing and bringing it back to the moment I fell in love with the composition. Photography is a constant learning experience. It's a lesson in understanding light, human behavior and atmospheres. It never gets old- it gets new.
Q: What was your most memorable moment from your book tour?
A: So many fond memories of fans traveling across the world and sharing their own experiences with photography. It keeps me inspired to see others inspired.
Q: Are you doing any more virtual signings?
A: I am! KeeganAllenLive.com will keep you updated.
Q: Are you working on any acting projects at the moment?
A: I am! I had taken some time off acting to immerse myself fully into photography and give this book my head space. Some very exciting projects are coming up.
Q: What's the best piece of advice you've ever received?
A: For men's fashion: TOO is something to look out for. If something is TOO bright, TOO tailored, TOO baggy it's usually something to steer away from. There are, of course, exceptions to this rule but it has always helped me still to this day.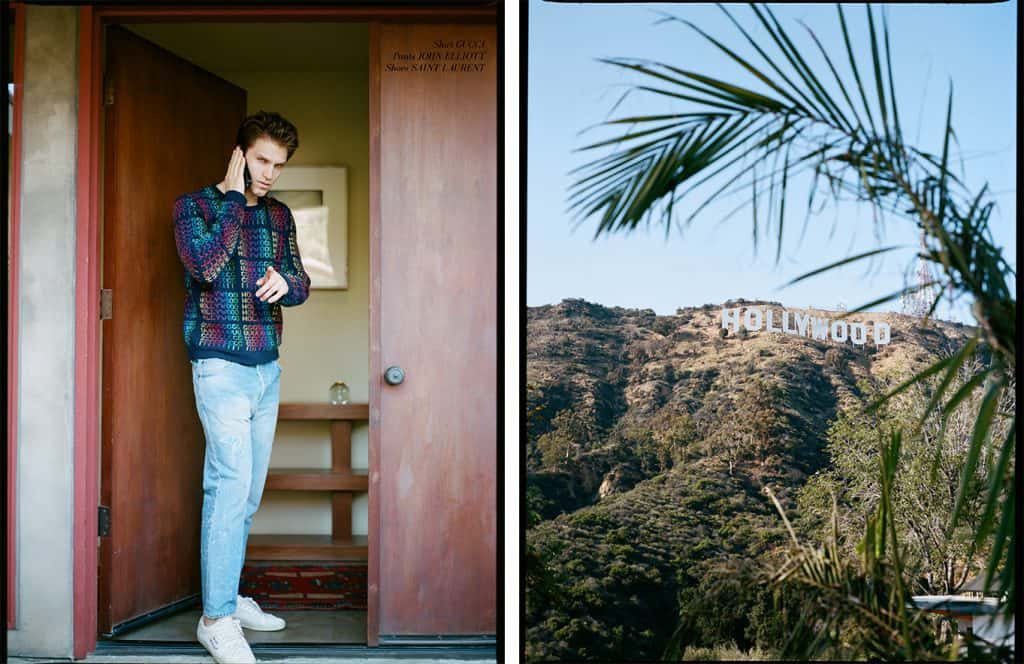 —
Credits:
Styled by Stephen Garner
Photos by Menelik Puryear
Grooming by Ben Terry