EYEBOBS EXPANDS INTO PHYSICAL RETAIL WITH TWO LOCATIONS OPENING THIS SUMMER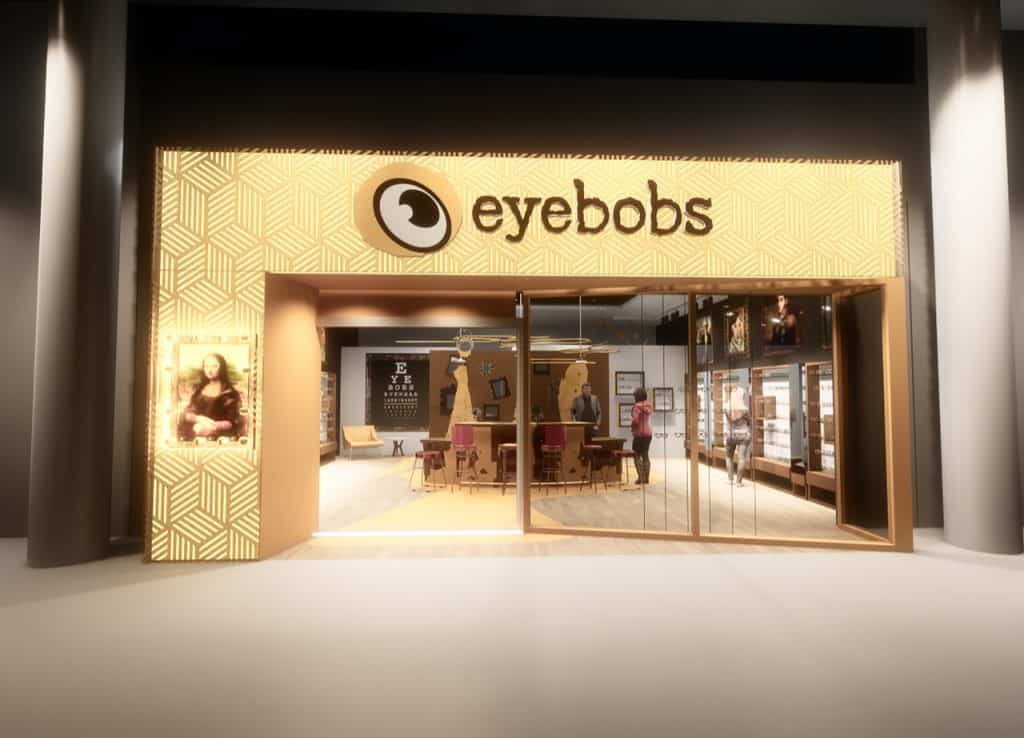 Minneapolis-based eyewear brand Eyebobs has announced it will open two brick-and-mortar locations opening in the summer of 2018. The brand's expansion is led by CEO Mike Hollenstein, who brought a wealth of previous retail experience to drive Eyebobs' 2017 launch of its prescription eyewear offerings and is now helping the brand break the mold of the traditional, bland eyewear shopping experience.
Set to open on Saturday, May 19, Eyebobs' Mall of America location will reside on the west side of the mall's first floor near Nordstrom. The 868 square-foot space will feature the iconic Eyebobs aesthetic featuring edgy design elements with splashes of yellow and twists on some of the world's most iconic works of art. "Bobtender" Stylists will staff the retail space and will provide customers with no B.S. personal styling to help them select the frame that best suits their personality. Eyewear offerings will include custom prescriptions, as well as grab-and-go options like readers and sunglasses, in daring, distinctive shapes, sizes and color options.
"With plans for three-year revenue growth of over 30 percent at the conclusion of this year, now is the perfect time for Eyebobs to disrupt the traditional brick-and-mortar eyewear experience," explained Hollenstein. "Retail gives us the opportunity to bring our one-of-a-kind customer service experience to a whole new audience. And we can't wait to arm even more consumers with the confidence to be their true selves."
Eyebobs first tested out the brick-and-mortar space in October of 2017, when it opened its retail lab at its headquarters on Glenwood Avenue in Minneapolis. The success of the space, which included its newly launched prescription line, provided Eyebobs with the momentum to move forward with the store opening at the Mall of America.
Eyebobs will host a grand opening celebration for the public on June 7 from 4 to 9 p.m., which will feature activities ranging from creative brand activations to socially shareable photograph opportunities.
The brand's Orlando location will open in late summer of 2018 and will feature a similar design concept to that of Mall of America.