FACING THE FUTURE OF TAILORED CLOTHING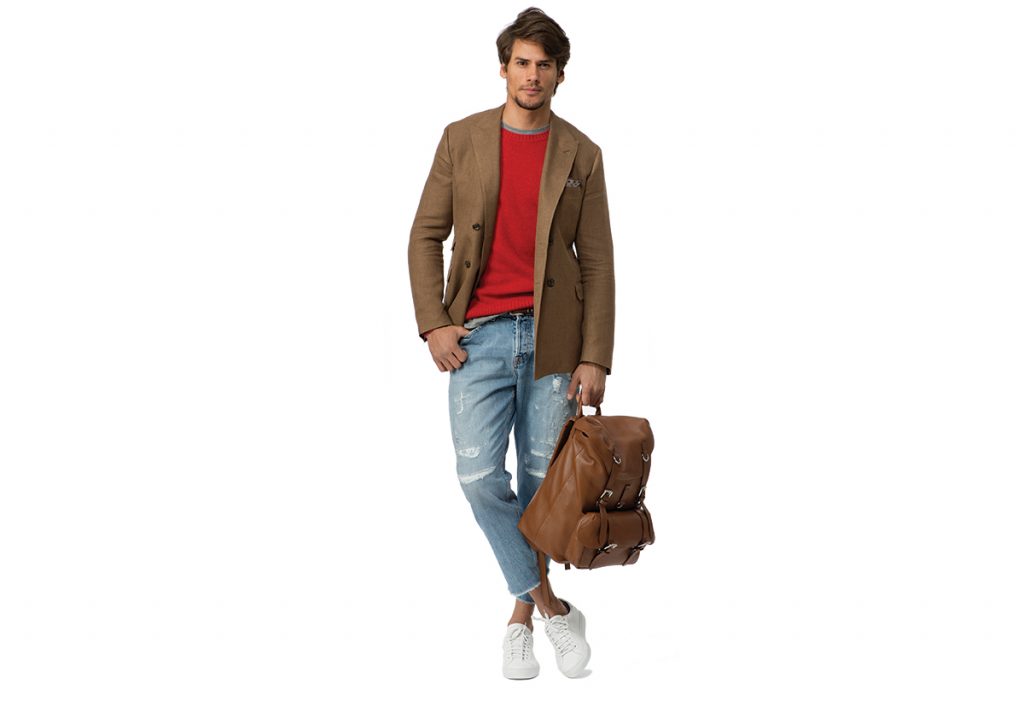 There are many creative ways to merchandise a tailored clothing department these days, including eliminating the department all together and mixing tailored components in with sportswear. That said, in our still very casual world, many retailers are seeing a long-overdue and much welcome resurgence in tailored clothing sales.
Tom Ott, who was recently named chief merchant at Saks Off 5th and Gilt, is sensing a renaissance in tailored clothing that he hasn't felt in many years. "It reminds me of the way business tracked in the '90s; it feels to me like the beginning of an important change," he says. "Young guys are really interested in tailored clothing, in styles that are unique, fresh and different. This customer is more sophisticated and interested in building a wardrobe; they understand subtle differences in models. It all bodes well for future growth."
To appeal to this younger customer, Ott confides that he's adding some "gentler" price points. "But it's more about attitude than price," he notes. "Even in the luxury business, the best models are trimmer and closer to the body so the appeal is to all age groups. We're using our Brookfield Place men's store as an incubator to test new looks. Our younger customers want something different, something fresh, not the standard European looks, but styles that are designed and refined for today's American lifestyle."
Ott also shares that he's working with manufacturers to develop more exclusive models and fabrics, as well as designs based on yesteryear yet totally modern. "There's a huge change in the population as Baby Boomers continue to move on," he maintains. "It's hard for the clothing industry to change so it's our job to challenge the status quo, to listen to the young people on our teams to maximize this monster opportunity."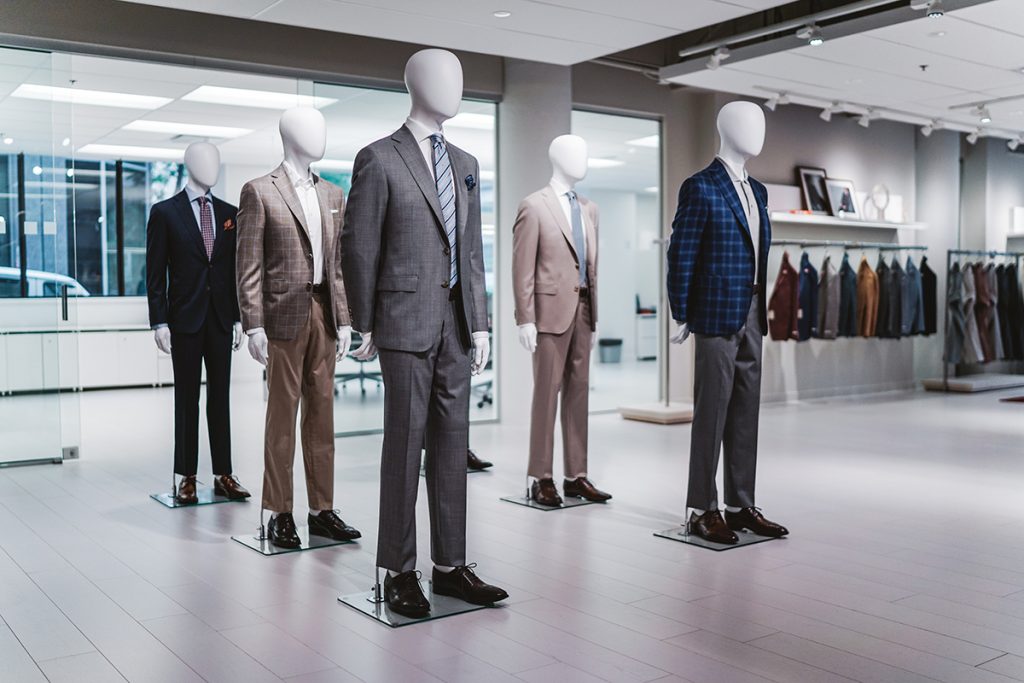 Durand Guion, fashion director at Macy's, is also optimistic based on current sales trends. "Seasonal fabrications including khaki, seersucker and linen blends have been top performers and should continue next spring. We are integrating more fashion into separates and sportcoat assortments as our customer is increasingly confident in expressing himself through tailored clothing."
Guion gives much credit to the tailored clothing buying and planning teams at Macy's. "They're extraordinarily talented and have been recognized for their outstanding achievements in this ever-evolving retail climate. They continue to listen and respond to our customers' needs while at the same time curating compelling assortments from seasonal to evening that are clearly resonating."
At Lanes in South Miami, Ed Boas (whose clothing business is 60 percent suits, 40 percent sportscoats) is selling "clothing that's different from what the guy already has in his closet." He observes with regret that the market and mills are contracting so the breadth of their collections is shrinking. "You sometimes see the same swatch in several lines, which is unfortunate because uniqueness is key. If someone told me last year that I'd sell out of a red windowpane linen sportcoat, I would have laughed. We're seeing tiny checks slow down in favor of sportcoats with presence and personality."
Bruce Liles from Liles Clothing Studio in Raleigh, N.C. benefits from being in a shopping center heavy on sportswear stores (Peter Millar, Southern Tide, Vineyard Vines). "Although we do mostly MTM (85 percent in suits, 50 percent in sportcoats), we're starting to move our rack clothing into more fashionable looks, including DBs and vested models. Blues continue as a strong trend, although they're slightly less bright, while sage (a dusty grey-green) sells great in sportcoats." Liles adds that hiring younger sellers has proven beneficial, as has outfitting the local hockey team!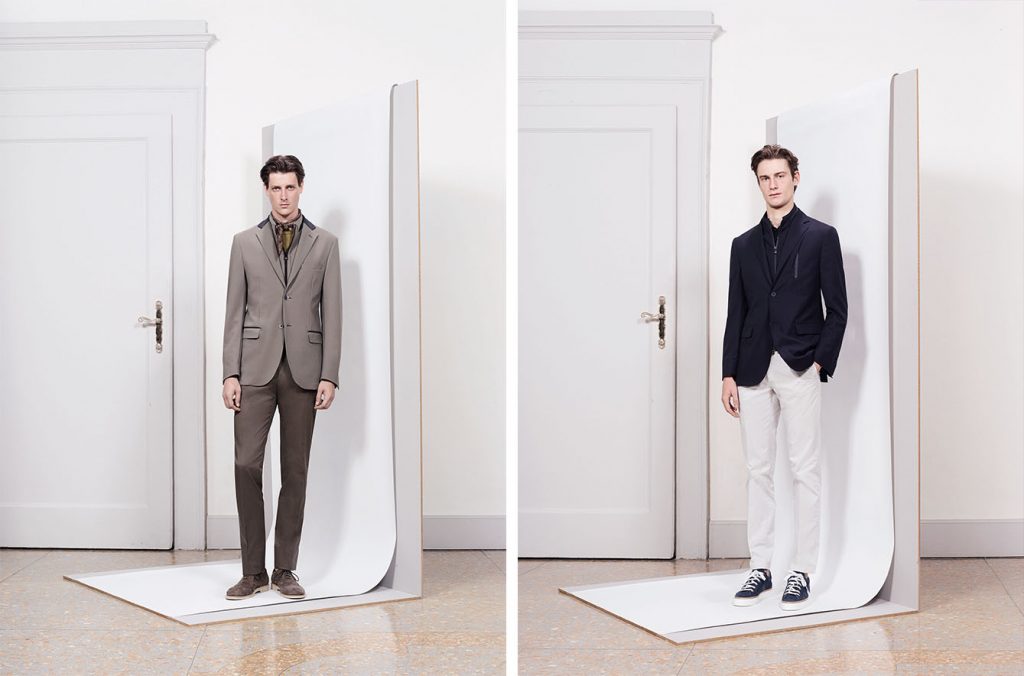 David Rubenstein from Rubensteins in New Orleans reports much more action in sportcoats than in suits. "Our sportcoat business is way ahead, especially fancies in nice blue/gray plaids and the fabulous knit blazer from Eleventy ($595 retail). We also do great with Canali sportcoats ($525-$1,800) and we're still selling brighter blue suits. We in the industry might be overdosed on bright blue but when you think about it: only a small percentage of customers have it in their closets, so I'm buying more for 2018."
But for Scott Shapiro from Syd Jerome in Chicago, whose store mix is 80 percent clothing/furnishings, 20 percent sportswear, it's classic suits that sell best, especially from such great brands as Canali, Samuelsohn, Isaia and Zegna.
"For us, tailored clothing drives sales of everything else. For example, a guy came in this morning and bought six sportcoats, six pants, some shirts, ties and belts. If we didn't have clothing inventory, we couldn't sell anything else," notes Shapiro.
"We still cater to professionals—attorneys and financial guys—so a suit to them is a commodity, a business expense," he adds. "Blue suits drive the business, from ice to navy. And grays from pearl to charcoal. Even in warm weather, we sell mostly wools thanks to incredible new performance fabrics that hold their shape, don't wrinkle, and are totally breathable."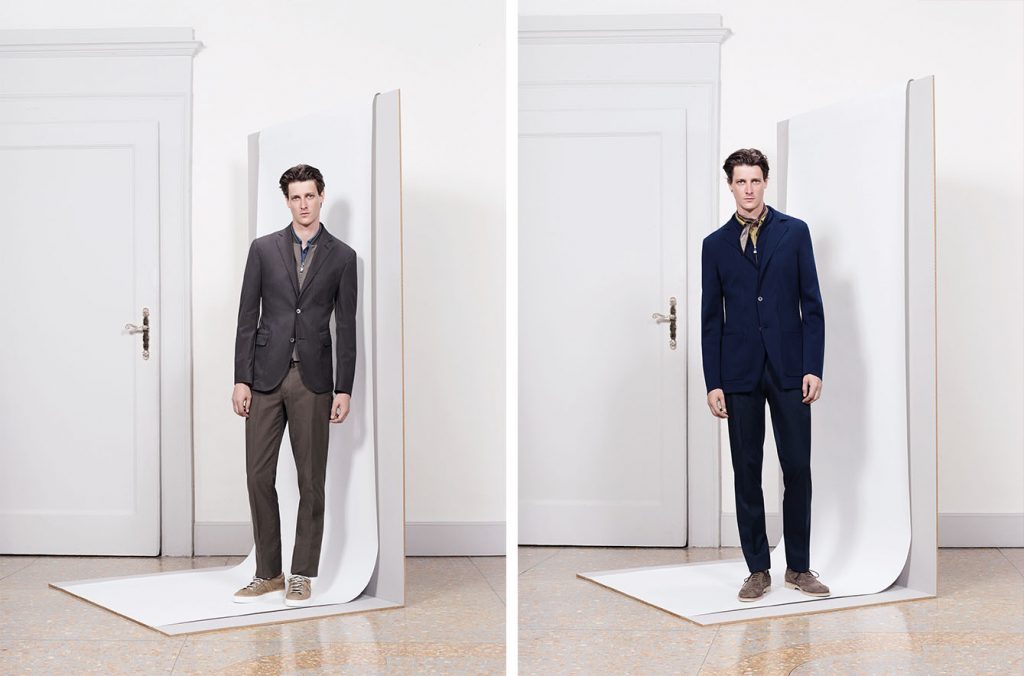 Shapiro acknowledges that his business runs against the norm. "While most stores are growing made-to-measure, we carry a lot of inventory. And while most stores are adding more sportswear, we'd like to expand tailored clothing. I've learned that success with sportswear brands is fleeting, whereas guys are incredibly loyal to their clothing brands. So we're investing more than ever in clothing: in inventory, in skilled tailors (we now have 10), in new equipment for our tailors. We're also looking at new ways to work with our wholesale partners on exclusives."
From a vendor perspective, manufacturers are also responding to the need for change. Says Nelson Suriel, vice president at Jack Victor, "Our sportcoats continue to evolve through the introduction of softer, less constructed models that are lighter and feature a more natural and rounder shoulder. Through R&D at our manufacturing facility, we've been able to develop comfortable, less structured clothing that still has clean lines and the refined look of a premium product. In suits, performance remains key. Men want clothing that travels easily and stays comfortable. New this season is our 'Performer' suit featuring stretch, wrinkle- and moisture-resistance in a luxury fabric that's soft to the touch and not overly technical."
"We've just changed all of our in-stock programs to stretch fabrics and, looking at stores' weekly sell-throughs, this has been a great move!" confides Ronny Wurtzburger at Peerless, who dominates the department store business with dozens of strong clothing labels.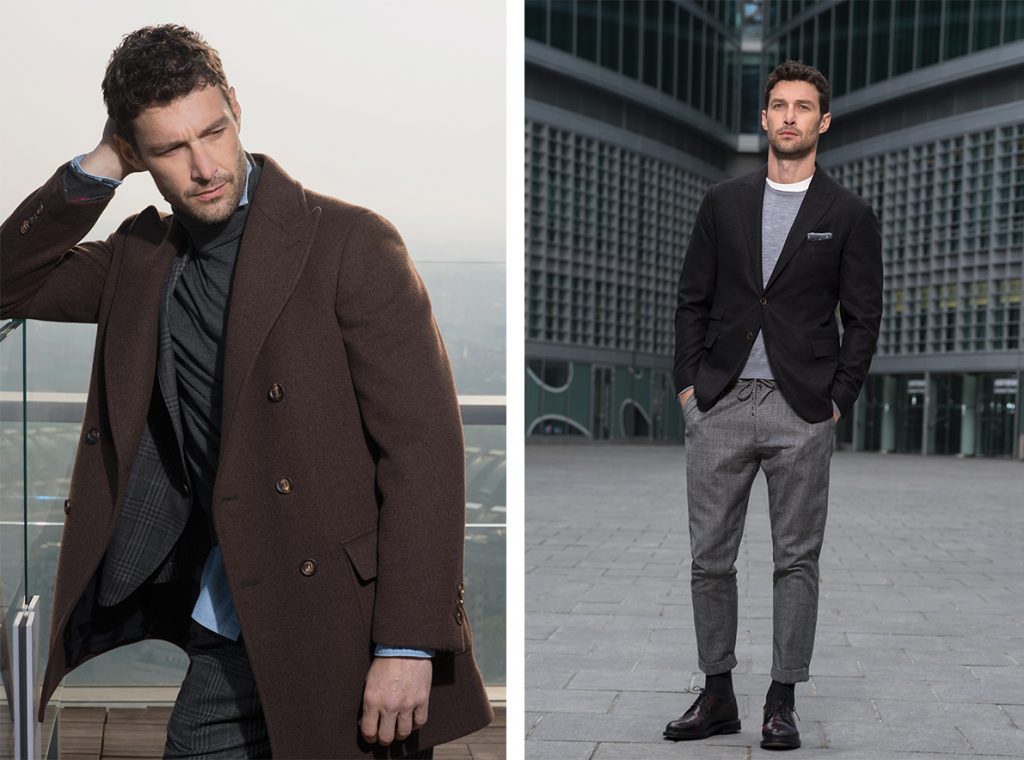 At Eleventy, a hot Italian collection relatively new to the United States, it's all about the mix of clothing and sportswear. "Sport tailoring is the new office casual," proclaims Geoff Schneiderman, president of Eleventy North America.
Over at Corneliani, celebrating its 60th anniversary and famous for its ID jacket, Maurizio Mantovani, CEO of the Americas, explains, "The clothing world is changing: we're moving from a suit company to a more contemporary maker offering a broad range of men's fashion from day-into-evening, weekdays into weekend to beautiful leisure business wear."
Pino Vaghi, an upscale rep for Maurizio Baldessari and other great European collections, sums it up well. "From having to wear tailored clothing to wanting to wear tailored clothing, young guys today are loving to wear tailored clothing!"
If the clothing industry has not yet inspired a revolution, increasing interest from a growing demographic is a very good omen!