Family Man: Pat Mon Pere Sr.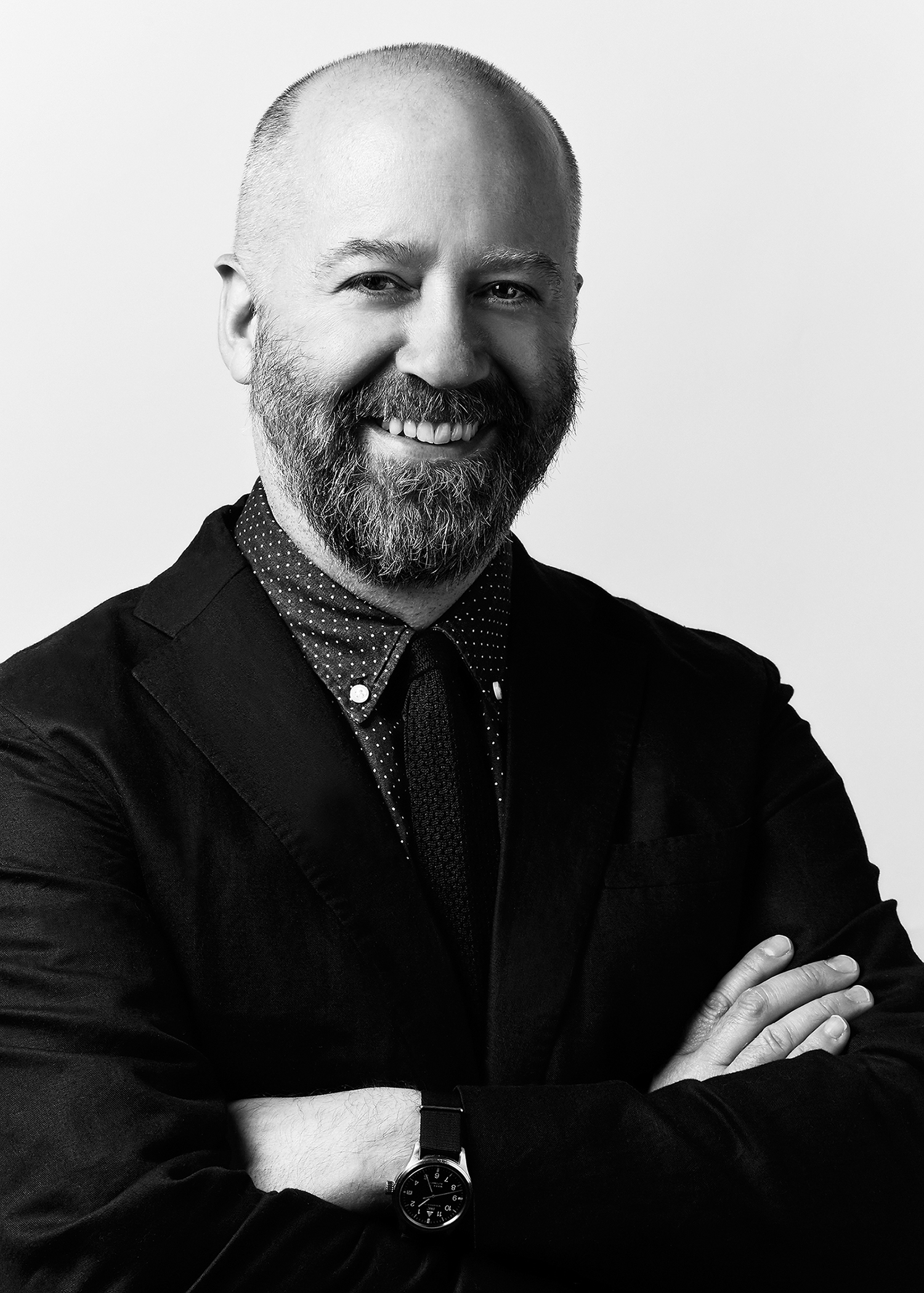 Pat Mon Pere Sr. owes his success to the perfect combination of instincts, business acumen and a large extended family.
In 1962, Pat Mon Pere Sr. opened the first Patrick James store in Fresno with the help of a former employer. It was a small private label-driven shop that sold the Ivy League soft shoulder look, filling what Mon Pere perceived as a gap in the suburban California market. About 10 years after he opened his first retail store, he founded a bank, a move he has called "therapeutic," because it gave him a break from thinking about clothing. Later, he started Patrick James Promotions to help fellow retailers run cash-raising and going-out-of-business sales. And then in 2007, he hired former Bullock & Jones executive Rob Carson to start a catalog and internet business. Today, all three of Mon Pere's sons and a nephew work in the business. Mon Pere himself focuses on Patrick James Promotions and Pat Mon Pere Jr. runs the retail side. We asked Pat Mon Pere Sr. how it all started.
You've accomplished a lot over your career. How'd you do it all?
I couldn't have gotten all those things done without the assistance of some excellent people. I've been most fortunate with the people that I'm surrounded by, many of whom have been with me for 35, 40 years. We constantly ask ourselves what we haven't done yet in the spectrum of our industry. Out of that emerged the national catalog business and the consulting business. We've developed a special formula for those cash-raising sales, and they turn out very successful. Very candidly, the success with the catalog has been far beyond what we expected it to be.
What made you open that first store in 1962?
When I was buying for other stores, I tried to get them to do private label. When I worked for Ralph Cross, he wanted me to do a private label shop attached to his store. I went back East and bought for it, and named it The Back Room. We did such good business that in the fourth year, it was making more money than his regular store. So I knew what private label could be and how you could make it significant to people. By the time I opened my own store, I was really confident about what I was doing. I was literally 100 percent private label, the only business like that around. By the second or third year, it became a blend of private label and brands, all quality upscale merchandise.
You've always been very concerned with margins.
Before I started my own business, I knew that I would have to establish a stronger maintained margin than what I was seeing with the retailers I was working for. Early on, I averaged at about 60 percent margins with my manufacturers, while also developing my private label business.
I check the maintained margin for my stores monthly and again at the end of the year. And I always check the maintained margins by manufacturers. Other retailers don't do that, and it turns out many of them are getting below 50 percent and into the 20s. When you get there, you're losing money.
How did Patrick James Promotions start?
We started the Promotions business right around 1995, and I'd like to say it was by clever personal design, but that would be untrue. Basically, I got into that business because a friend of mine asked me to run a sale for him. I had finished closing a large store we had in San Jose—we had record crowds come to this sale, with major San Francisco department store retailers coming down to see what we were doing. I was writing all the copy for the sales, and it drew in all these people. I don't think anybody would believe me if I told them what our dailies were in the beginning. The first day, we did over $485,000. We've never come close to that in any sale, anywhere. My friend Tim was trying to close his store, and he asked me to run his sale for him. I told him I'd only done this one store, but he had me come down and see him. I did, and we ran his going-out-of-business sale very successfully. After that I started getting calls from other people. I realized this could be a very fortuitous business. We ran sales where we would do their annual volume in two months. We've got it down to a science now.
How has that helped your retail business weather hard times?
We've been extremely fortunate in that respect. Because of our Patrick James Promotions business, we don't have any aged inventory in any of our 15 stores. Once merchandise starts to age, we transfer it to warehouses to use in our cash-raising sales. That's been a tremendous benefit for us.
The only sense of negativity I have is for the future. I don't see how retailers will be able to survive with the kind of rents landlords are charging. Nobody can pay what these people are charging and stay in business. Something has to be done about it.
The other day, I was telling someone who wanted us to open a new store in Walnut Creek that he'd made it cost prohibitive for us to even consider it; we would have to do $1.3 million the first year just to break even.
In running these sales for other retailers, it's become apparent to me that very few of them put whatever profits they have back into the business—in terms of reinventing the business and remodeling the stores. We remodel our stores every eight years. In fact, we're doing a remodel on our Fresno store in a week. The store will be closed for 60 days to completely rebuild it.
How do you see yourself as a businessman? Did you get into it for the love of clothing?
I love clothing, but I loved education, too. I studied English literature and creative writing. I actually started as a business major and didn't like business courses! When I went to English, I just fell in love with it. I always felt that background in English literature and creative writing was a real asset for me in business.
If I hadn't gone into the clothing business, I'd be teaching in some college. Now, I would love to be able to consult other retailers, helping them to save their businesses.
Have you ever thought of writing a book?
I've had people ask me that before—maybe I should do it!
Speaking of books, I hear that you read a lot.
That's what I do when I'm not working. I love reading history books. Lately, a book I've enjoyed is Operatives, Spies, and Saboteurs: The Unknown Story of the Men and Women of World War II's OSS by Patrick O'Donnell. It's a great book.
Did you enjoy working on the sales floor?
I loved the selling floor and meeting people. I would have stayed on the floor even longer but I had some injuries and ended up having five different back surgeries. The doctors told me I could no longer work on the floor, so that's when I moved to an office. In a strange way, it turned out to be a blessing: I could focus and concentrate on what we were going to do with the firm moving forward on all levels.
All three of your sons and your nephew work with you now. What was it like to hand the business over to them?
It was not difficult. My three sons have done a remarkable job. Pat is really heading our firm now, working with the catalog as well as the 15 stores and central buying. Michael, his brother, is in charge of coordinating everything in the operations across the 15 stores. And Clay, my third son, works with me in the promotions business, handling the warehouse inventories and the set-up of sales all over the country. It's worked out very well for us. My nephew Paul works with Pat in central buying, coordinating all the different departments.
Everyone I talk to mentions the longevity of your employees. How do you manage to keep people with you for so long?
That's my proudest personal achievement. I am very close to our employees. We're like a family, and we've been able to foster that successfully even with all the growth we've had—we're over a $26 million company now. Eileen Eaton, in the office next to me, has been with me for 43 years. Terrie Bachman in the next office, has been here 39 years. Bill Sommers, our CFO, has been here over 28 years. We don't lose people. I've had compliments from reps who go through our stores. They say, 'We don't see that in other stores—what do you do?' There's no magic, it's just that they've become part of our family, and they feel that. We could never have achieved so much without them.
People Are Talking
"In terms of business philosophy, he's always preached two things to anyone who has worked with him in buying: margin, margin, margin and the importance of private label. It doesn't sound like rocket science now with all the brands going direct, but at the time people always thought you were crazy when you asked about private label."
—Pat Mon Pere Jr.
"My dad has a great work ethic. I've learned that you can't expect people to do things you wouldn't do. It's a lot easier to ask more of others when they see what you're willing to give."
—Mike Mon Pere
"I first met him in about 1987, when I was a rep for Southwick. I was given the task of telling him that we weren't going to sell him (Southwick was very funny about their distribution), so I was scared to death! He wasn't happy, but he was fair and kind about it. I've done business with him under my brand since we started in 1995. After my first meeting I didn't know if he'd ever talk to me again, but after the second one for my brand in the '90s, he's treated me like a nephew ever since. And he's been a very, very good customer."
—Scott Barber
"Old school reps used to call him Jesse James instead of Patrick James because of the way he did business. Back then, in the '70s and early '80s, everybody was on a 50 percent mark-up. Well, Pat Mon Pere didn't believe in that; he believed in 60 percent or more. He had the vision to do it back then."
—Ken Haruta, West Coast Trend Show
"I've known him for more than 30 years—he was a customer of mine when I was VP at Robert Talbott—and now I work for him. He runs the company much the way Bob and Audrey Talbott ran the good old Robert Talbott company. That's one of the reasons I and many other people have such a high regard for him. He treats people like family."
—John Haller, manager of the Carmel, Calif. Patrick James store
"What separates him is his passion for the business—and his compassion for his employees. There are hundreds of top notch merchants in our business but most of them aren't great businessmen. Pat Mon Pere Sr. is a great merchant and a great businessman."
—Rob Carson, Patrick James Catalog
* Established in 1962
* Headquarters: Fresno, California
* Stores: 15 total: 12 in California and one each in Arizona, Nevada and Oregon
* Average store size: 3,000 sq. ft.
* Sales volume: $26 million (stores and catalog)
* 100% men's
* 50% private label/50% branded
* Classification breakdown: 43% sportswear, 25% clothing, 22% denim/contemporary, 10% furnishings
* Top brands: Tommy Bahama, Robert Graham, Agave, Peter Millar, Cutter & Buck, Scott Barber, Nat Nast, Bills Khakis, Knitcraft Corp., J.A. Apparel, Robert Talbott